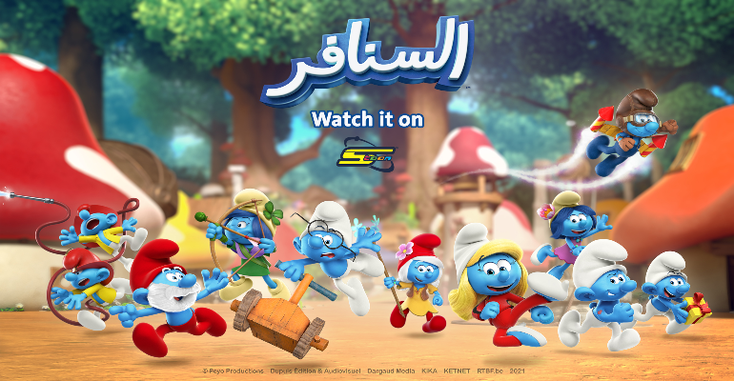 Spacetoon, a family edutainment content provider, producer and broadcaster, has recently partnered with IMPS to bring "The Smurfs" to The Middle East and North Africa (MENA), through Spacetoon TV channel, on-ground branded events and new toys. 
Based on this partnership, the two parties are working on re-introducing the show to young audiences in MENA, by broadcasting the localized, Arabic-dubbed version of "The Smurfs" in 3DCG animation style, in addition to recreating the 2D version from the past.  
"'The Smurfs' is a multigenerational title that has been resonating with audiences for 40 years now, and we are proud to have it back in MENA as a TV show and also as branded events," says Kamel Weiss, strategic business development director, Spacetoon. "We are aiming to pull all family members together to live various entertaining experiences that suit all ages, and present values to kids and parents at the same time." 
"This new distribution deal will contribute to introduce a new generation
of kids in MENA to the legacy of the 'Smurfs'," says Véronique Culliford, president, IMPS, and daughter of Peyo, the creator of "The Smurfs." "I know there are many amazing 'Smurfs' fans there, and it makes me so happy to know that parents and kids will continue to enjoy 'The Smurfs' together, watching their new adventures on Spacetoon TV." 
Spacetoon also plans to expand the presence of "The Smurfs" in MENA through various on-ground entertaining activities that suit all family members, as it is now the promotional licensee of the brand in the region. 
The deal also includes bringing new The Smurfs toys to MENA market, in collaboration with ToyPro, the leading toy distributor in the region. This new toy line by Jazwares, the new global master toy partner of The Smurfs, include action figures for The Smurfs characters, in addition to toys for all family members to enjoy.
"We are very excited to bring 'The Smurfs' toys to the region to deliver a full family-entertaining experience with our media partner, Spacetoon TV," says Fawaz Abidin, managing director, ToyPro. "'The Smurfs' figures reflecting their distinctive personalities, the different playsets, vehicles and plush toys all will hit the shelves in the MENA market next year." 
Read more about:
Subscribe and receive the latest news from the industry.
Join 62,000+ members. Yes, it's completely free.
You May Also Like
Loading..