Offerings for Annual Godzilla Day Revealed
Offerings for Annual Godzilla Day Revealed
Tickets for "Godzilla Minus One," special edition merch from Super7, Mondo and more are on the way for the 69th annual Godzilla Day.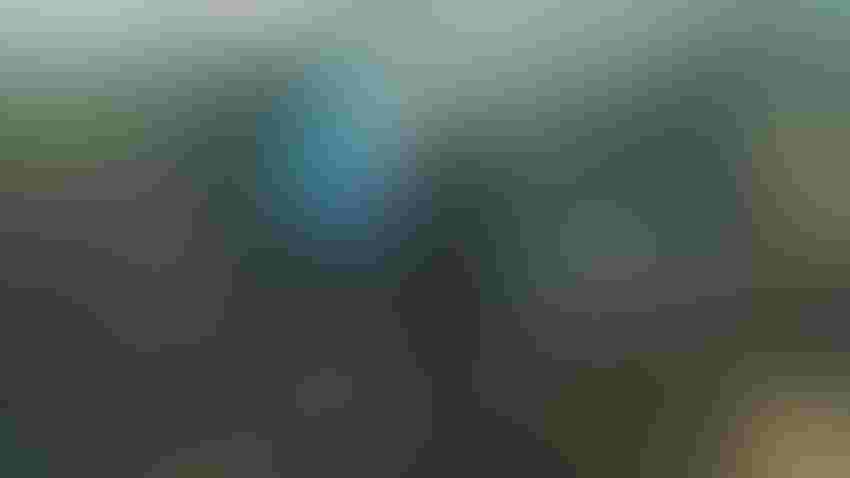 Godzilla
Toho International
Toho International, the Japanese studio's U.S.-based subsidiary, announced its lineup of licensed offerings tied to this year's Godzilla Day on Nov. 3.    
Leading the celebration of all things "Godzilla," tickets for "Godzilla Minus One," the upcoming Japanese kaiju film set to arrive in U.S. theaters on Dec. 1, will go on sale on Nov. 3. There will also be an early access fan event screenings on Nov. 29 in IMAX and large format theaters across the country.    
Additionally, Toho International is rolling out offerings from partnered product launches on the newly launched Godzilla Store, an online shop for fans and collectors, to special screening events for all to enjoy.   
"The Toho International team is thrilled to be part of movie history as we bring this visionary new Godzilla film to U.S. audiences on Dec. 1," says Kristin Parcell, general manager, Toho International. "We're proud to have some of the best fans and partners in entertainment and can't wait to celebrate the 69th annual Godzilla Day with them."  
Toho International collaborates with film/streaming, retail and licensing partners to bring fans a lineup of activities and offerings to celebrate Godzilla's 69th birthday.   
Film, TV and Screenings  
The screening of "Godzilla Minus One," the first new Toho "Godzilla" film since 2016's "Shin Godzilla."   

 On Nov. 3, a movie marathon of "Godzilla" movies that span the last 69 years will stream on Pluto TV's Godzilla channel.   

Fathom Events and Sony Pictures are partnering to bring Godzilla 2000 to select theaters across the U.S. on Nov. 1, just ahead of Godzilla Day. This event will mark the first time U.S. movie-goers can see "Godzilla 2000" on the big screen for one day only.    

Shout! TV, the Shout! Studios streaming service, will celebrate Godzilla Day on Nov. 3 with an encore presentation of "Masters of Monsters," the 2022 original production television special featuring filmmaker and actor, John Carpenter, as he hosts a marathon of four monster films directed by Ishiro Hondo. Shout! TV's sister channel, TokuSHOUTsu, will run "Godzilla" programming all week beginning Oct. 30.  
Events  
Jade City Foods' free Godzilla Day celebration returns to The Copper Rocket in Maitland, FL. On Oct. 26 at 7:30 pm EST, the celebration will include food, games and more, all themed around Godzilla. Plus, Jade City will feature the third series from its Godzilla Hot Sauce collection.   
Retail and Merch  
Fans can get their fill of Godzilla merch at the official Godzilla Store all year round, but there will be more merch and offerings in celebration of Godzilla Day. Included among the store's merch will be exclusive Godzilla Day apparel offered for a limited-time preorder, an exclusive SpaceGodzilla soft vinyl color variant and a "Godzilla vs. SpaceGodzilla" Original Soundtrack LP color variant from Mondo, along with a few additional surprises.  

Kinokuniya, the Japan and U.S.-based retailer known for its collection of books, magazines, gifts and stationery, will import new products from Toho Stella alongside its store offerings of multiple Godzilla items.   
In collaboration with Funko, four new Godzilla POP! figures will be available to purchase.   

One of Toho International's longest-standing partners is back with special editions figures and music soundtracks. Mondo, the company known for releasing limited-edition screen-printed posters for films, vinyl movie soundtracks, toys, apparel and more, has a lineup in celebration of Godzilla Day, including the Mechagodzilla by Attack Peter Figure (Silver variant), the "Godzilla 2000": Millennium Original Soundtrack 2XLP, and the "Godzilla vs SpaceGodzilla" Original Soundtrack.   

Soon, fans will have access to three all-new, wave 3 Godzilla 3.75-inch scale ReAction figures from Super7 and preorders for wave 5 of Godzilla figures from the brand's Ultimates line.  

Surreal Entertainment will drop three retailer-exclusive Godzilla items to celebrate the monster's birthday. Items include Godzilla trading cards (at 5 Below), a heat-changing coffee mug (at FYE) and carnival cups with sipper straws (at Books-a-Million).  

YouTooz is dropping two new Godzilla items to celebrate on Nov. 3. New products will include the Godzilla and Mothra plush and the Godzilla figural coffee mug.  
UVS Games will offer special "Godzilla Minus One" promo cards on TCGplayer.com.  
Subscribe and receive the latest news from the industry Article
Join 62,000+ members. Yes, it's completely free.
You May Also Like
---