10 Minutes With … Hasbro on IP Celebrations and Activations
10 Minutes With … Hasbro on IP Celebrations and Activations
License Global speaks with Marianne James, vice president, EMEA and Asia, licensed consumer products, Hasbro, about its properties' anniversaries and upcoming licensed products rollouts worldwide, which include location-based entertainment, the theme of this year's Brand Licensing Europe, held Oct. 4-6 at ExCeL in London.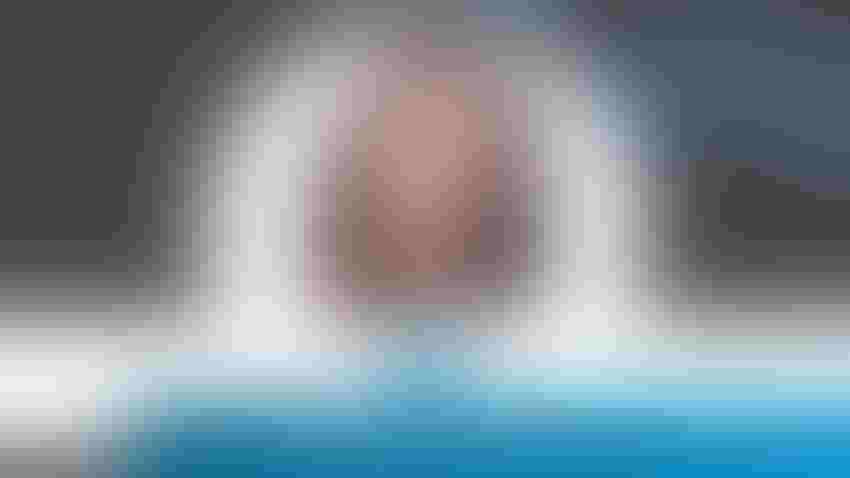 License Global: We're closing in on the end of 2023, Hasbro's centenary year. What are some of the collaborations that have particularly stood out for you, and which have you been most proud of? 
Marianne James: This year, coinciding with Hasbro's 100th anniversary, we debuted "Transformers: Rise of the Beasts," the seventh feature film from our prized Transformers franchise. Leading up to the star-studded movie's summer theatrical release and beyond, we've collaborated with industry leaders across categories to help fans express their support in tangible ways like never before. With a pulse on the needs and wants of our multi-generational audience, we're offering something for every Transformers fan. 
Among the standouts for Transformers from this past year are global collaborations with high-end companies, like Robosen Robotics, Segway-Ninebot and Kross Studio. We've been working with Robosen Robotics, the leading innovator in the field of robotics, to offer high-tech Transformers robots. Recently, we launched the cutting-edge Transformers Grimlock Auto-Converting Robot – Flagship Collector's Edition, which is equipped with an advanced SOC chip technology and a comprehensive robot operating system. Showcasing auto-conversion and standing as the world's first dual-form, bipedal walking robot, this Grimlock innovation takes our Transformers portfolio to new heights. 
Additionally, we've teamed up with Segway-Ninebot, the pioneer in micro-mobility transportation, to develop a Transformers-themed collection of state-of-the-art short-distance vehicles that pay homage to our iconic Autobots and Decepticons: Optimus Prime, Bumblebee and Megatron. Thrill seekers can enjoy the premium Go-Kart Pros models and Megatron-inspired GT2 Super Scooter, while the Bumblebee-inspired C8 Kickscooter is perfectly suited for younger fans. 
Finally, we worked with high-end luxury watchmaker, Kross Studio, on the "Transformers: Rise of the Beasts" Collector Set, a 10-piece limited-edition set composed of a beautifully designed central floating tourbillon watch and a functional sculpture modeled after a major enigmatic element from the movie.  
With many brands under the Hasbro umbrella, you will be no stranger to milestone anniversaries. How do you build them into your strategy planning, and how far in advance do you generally work on these collaborations? 
Each milestone anniversary our brands reach is a testament to how our beloved brands have stood the test of time and persisted in the hearts of fans. Having just celebrated "My Little Pony's" 40th and "Power Rangers'" 30th in 2023, and looking ahead to NERF's 55th, "Dungeons & Dragons'" 50th, "Transformers'" 40th, "Peppa Pig's" 20th and many more in 2024, it's clear that our Blueprint 2.0 strategy has allowed our brands to thrive. In activating this, we are challenged to continuously innovate and expand how we bring these iconic characters and stories to life. One key pillar of our strategy is to put consumers at the forefront of everything we do. Guided by the needs and wants of our fans, we can deliver the most relevant products, collaborations and experiences for our fans of all ages across location-based entertainment (LBE), home and lifestyle, publishing, toys and games, fashion and many more diverse categories. 
For each brand anniversary, we begin strategic planning to identify key moments and opportunities for engagement. An anniversary isn't just about one moment in time – it's an opportunity to create an ongoing celebration for each brand to showcase its roots and its growth throughout the years as it's been introduced to and embraced by generations of fans. Guided by this notion, we blend classic brand elements with its modern identity to ensure there's something for everyone. 
For instance, 2023 was the year of "My Little Pony," as we celebrated 40 years of friendship for the brand. To honor the brand's origins, we launched Celestial Ponies, a never-before-released '90s archival toy collection, alongside Basic Fun!. We further leaned into the '80s and '90s designs with our Cakeworthy x "My Little Pony" collection, a 13-piece line of apparel and accessories inspired by retro silhouettes, pastels and maximalism. We also teamed up with Cosnova Catrice to release a beautiful, limited-edition "My Little Pony" retro adult cosmetics line in the U.K. With even more across LBE, fashion, lifestyle, entertainment and publishing, we ensured every fan could celebrate this milestone. 
When a brand like Hasbro celebrates such a milestone, licensees must be clamoring to work with you. How do you pick the right partnerships and ensure each collaboration stands out among all the other activities you do over the year? 
At our core, Hasbro's mission is to entertain and connect generations of fans through the wonder of storytelling and the exhilaration of play. Central to this promise is strategically aligning with partners and licensees who share in our vision and keeping our brands' authenticity at the center of any collaboration. Above all, we put our consumers at the center of everything we do. We've invested in advanced data analytics, backed by state-of-the-art consumer insight capabilities, which have allowed us to take this data and deliver branded offerings in ways that speak directly to the wants of our audiences.  
For example, with the success of "Dungeons & Dragons: Honor Among Thieves," we saw that D&D fans wanted more ways to engage with their favorite fantasy franchise. Audience insights gleaned from the movie have allowed us to prepare for D&D's 50th anniversary next year to deliver compelling partnerships highlighting the brand's multi-generational community and inviting even more people to join in on the adventure. With all-new collaborations with LEGO and "Minecraft," plush toys and collectibles with Build-A-Bear, Kidrobot, Super 7 and WizKids, apparel from Boss Dog, Burgschneider and Culture Fly & Champion and so much more, there's something for every D&D fan.
What have you got in store for the remainder of the year to mark the anniversary? 
As we close out 2023 and head into the next century of play with Hasbro, there's much more in store for our brands. With a strong network of 1,800+ licensees, we're going all out for big brand anniversaries with newness across categories. 
"Peppa Pig" builds hype for its 20th anniversary in 2024 with exciting LBE, including new theme park locations in the U.S. and Germany and a world-first immersive experience in the U.K., Peppa Pig: Surprise Party. We'll also have dozens of collaborations with major brands, like MORI and Trotters London, along with first-ever "Peppa Pig" podcast content with Audible. 
"Transformers" is preparing for its 40th anniversary and all-new entertainment, including Season 2 of "Transformers: Earthspark" and CG-animated "Transformers One" movie in 2024. Fans will see even more from the franchise as it continues premiere collaborations that show off the Autobots in flashy new ways with Robosen, Segway, Mattel, LEGO and more. 
Ahead of its 55th anniversary, NERF shines as an active social-play, all-new product from franchise partners like Franklin Sports and LBE openings. NERF Action Xperience centers – the ultimate NERF arena with everything from blaster play to obstacle courses – is set to open in Manchester, U.K., marking the start of a wide rollout of venues over the next five years. Also, this October, NERF will launch its first themed land, NERF Mania, at Beto Carrero World in Brazil (the largest theme park in South America), which includes rides, an arcade, themed food and beverage and retail.   
What about the "Peppa" IP that has resonated so well with consumers and made it one of the most-watched children's TV shows ever? 
"Peppa Pig" is as popular as ever with a widespread footprint across entertainment, toys, licensed consumer products and LBE attractions, and her worldwide fame shows no signs of slowing down. In 2022 alone, "Peppa Pig" content garnered 1.7 billion hours of global YouTube viewership and continues to reign as the most-watched kids' TV show across all streaming platforms in the U.K. With three BAFTA Awards for preschool animation with brand-new content continuing to drop through 2027, many more exciting things are planned for the brand's 20th anniversary in 2024.  
With a new tagline rolling out in 2023 – "Let's Jump In!" – "Peppa Pig" encourages kids to explore the world around them and instills confidence to treat every first step as a new adventure, from the every day to the epic. With relatable and humorous content, Peppa has earned parents' trust and inspires her littlest fans to take on any situation they face bravely. These important values and themes continue to hit home for families and have allowed Peppa to sustain relevancy in pop culture for audiences everywhere year after year. 
How important is it that the show has a female lead, and what messaging do you think that portrays to younger audiences? 
As a young girl, "Peppa Pig's" popularity has set the stage for not only other little girls, but all kids, in showcasing female leads on television. Peppa's powerful impact in entertainment encourages all little ones to be brave, loving, caring and confident. We believe these messages are important to convey in kids' early years' development, and I'm proud I get to work on such an incredible brand to deliver these key themes by creating brand-new fun and exciting formats. 
Are there any products or product categories where the brand is particularly strong? 
"Peppa Pig" reigns supreme in the LBE space. In addition to Merlin Entertainment's second branded theme park in the U.S. and upcoming location in Germany, The Everywhere Group, a pioneer in world-class immersive live shows, is launching the "Peppa Pig: Surprise Party" immersive experience in the U.K. spring/summer 2024. The show will offer families an engaging interactive theatrical storyline, branded food and beverage offering, dedicated retail space and exclusive merchandise. Also in her home market are "Peppa Pig" World at Paulton's Park, an immersive land complete with nine attractions, character meet and greets and The Peppa Pig Afternoon Tea Bus London Sightseeing Tour takes guests on a tour of London landmarks all while enjoying treats from the Peppa themed tea menu. For summer 2023, we joined forces with the Natural History Museum to transform one of the Museum's shops into a pop-up playroom of PEPPA PIG discovery. Additionally, "Peppa Pig" World of Play, a mall-based FEC with 14 different themed play areas based on the show, has been thriving with locations in Europe, Asia and North America. 
Peppa has also become the queen of lifestyle, notably in the fashion and home goods space, boasting numerous collaborations with leaders in the industry. Designed to celebrate first experiences and help welcome babies into the world and beyond, MORI launched an 11-piece baby and toddler "Peppa Pig" clothing range, consisting of sleepsuits, pajamas, daywear and towels. The brand also has released a cute and cuddly nightwear line from Cooneen by Design and TDP/Aykroyds. Cribstar has also offered a line of adorable PEPPA PIG ribbed sets. We've also seen major success in the hardlines category, signing new deals with Trends UK, TOMY, Ravenburger, Trunki and Modern Cloth Nappies, among others.  
You have already been ramping up to the anniversary with the launch of new YouTube content, Peppa podcasts, "Peppa Pig" theme parks in Florida and Germany and a "Peppa Pig" Play Café in China, there can't be anything left can there? What is in the pipeline for the next 12-24 months that you can share with us? 
Launching in spring 2024 is a fashion collaboration between Trotters London and "Peppa Pig" that will bring timeless children's clothing with a twist. Well known for their quintessential beautiful clothing, the collection will feature an exclusive Liberty London and "Peppa Pig" print.
How does Brand Licensing Europe play into your strategy; what IP will you be showcasing during the event and who will you be looking to meet in London? 
It cannot be understated how important trade shows like Brand Licensing Europe are for our industry. These opportunities allow precious face time with key players in the field while offering a moment to showcase the innovative work we've been spearheading for our iconic brands. 
For this year's show, we're especially excited to highlight how we're activating our Blueprint 2.0 strategy with a focus on "Fewer, Bigger" to help unlock the full commercial potential of our priority brands. For "Peppa Pig," "Transformers," D&D, NERF, Monopoly and "My Little Pony," we're excited to share what we have in store for these powerful brands for the immediate future and beyond. There are endless ways to bring these franchises to life, and we look forward to meeting with our partners and potential new partners at BLE to help us conquer our vision! 
Find Hasbro on Stand A211 at Brand Licensing Europe, Oct. 4-6, ExCeL, London.
Subscribe and receive the latest news from the industry Article
Join 62,000+ members. Yes, it's completely free.
You May Also Like
---