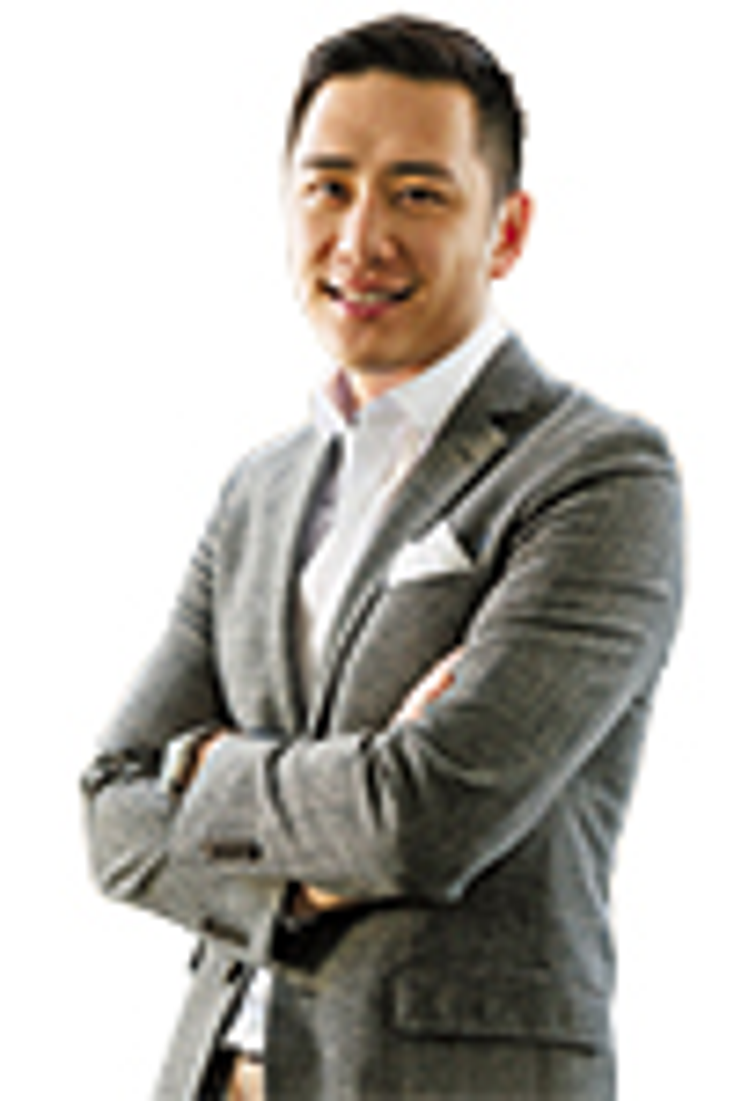 Legendary's newly appointed SVP of franchise management explains his plans to expand the company's films and TV properties into new categories.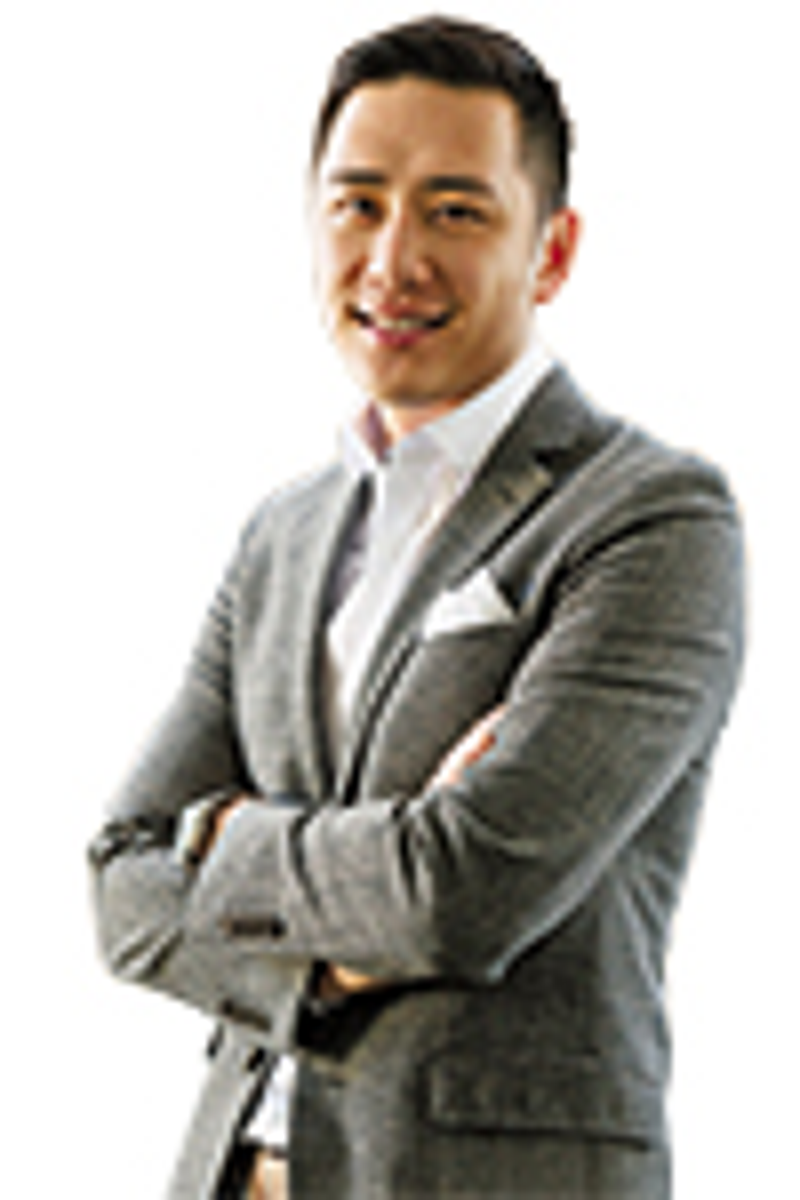 James Ngo, senior vice president, franchise management, Legendary
James Ngo, the newly appointed senior vice president of franchise management at Legendary, wants to extend the film studio's brands beyond consumer products to gaming, live entertainment and more in original and exciting ways. The Burbank, Calif.-based media company, which was acquired by Dalian Wanda Group in January 2016 for $3.5 billion, has always been strong in consumer products, but Ngo believes its feature films and growing television properties have untapped potential to extend into new categories.
"This is a newly created position at Legendary, so it's exciting to build something from the ground up," says Ngo, who will develop additional revenue opportunities for the studio's IP and oversee the company's brand collaborations on established IP across film, TV, digital, virtual reality and live events. "Legendary has been very focused on extending our properties to consumer products and our existing licensing business already works with well-known players in the industry, such as Jakks Pacific, Funko and all the usual suspects. One of my top priorities will be to define new areas of business that we can get into, and then set up those relationships and partnerships."
Ngo
will also focus on brand partnerships and brand integration for all Legendary productions.
"I want to develop a total brand structure that creates an ecosystem for new revenue for the amazing films and television that we are creating," he says.
As vice president of global brand acquisitions and franchise development at FremantleMedia, Ngo managed licensing and branding for shows such as "American Idol," "America's Got Talent," "The X Factor," "The Price Is Right" and "Family Feud," and forged relationships with world-class licensees and retailers across all major sectors including toys, fashion and apparel, home, beauty, food, publishing and gaming. Ngo also served as the vice president of licensing and business development at Earthbound Brands, a boutique design and licensing agency based in New York City that specializes in large-scale, direct-to-retail and licensing programs.
"I spent 10 years at FremantleMedia building the North American business for 'American Idol' when the show first came to the U.S., and also worked on some of the biggest television shows in the world," he says. "With very mass-appeal properties like 'American Idol,' I've done deals anywhere from traditional categories, like games and toys, to ice cream partnerships with 'American Idol' and Nestlé and Dryers Ice Cream, and deals with slot machines and lottery tickets and everything else in between. I'm hoping that by bringing that kind of a background to Legendary, I can expand on the relationships we have, both in the licensing community and with retailers as well."
Ngo will make a big push into gaming, which has been an untapped market for Legendary and one that will be a natural extension for films like
Pacific Rim
.
"Moving our IP into the gaming and the virtual reality space is a priority," he says. "Live entertainment also makes a lot of sense for entertainment properties, and I'm meeting with key players in that space to see where the opportunities are.
While Legendary Pictures is well-developed in the film space, its television business is newly emerging.
"Legendary has made some tremendous progress with some of the shows we're putting out, both on Netflix and on traditional network television," Ngo says. The company is producing "Love," a series with Judd Apatow on Netflix; is starting production on a new "Lost in Space" with Netflix; is producing "Colony" on USA network; and is launching "Downward Dog" on ABC.
"We have a wide range of content to work with, and it's all high caliber and high quality," says Ngo. "Our digital team puts out a lot of content, and we also have Legendary Comics, which produces extensive storylines based on our movies as well as original storylines, so we are in a very good position when it comes to generating new ideas and new IP."
The challenge will be prioritizing.
"A lot of my attention is now on setting up all the partners for
Pacific Rim 2
. Then we have the 'Lost in Space' release in 2018. With its pedigree, its fan base and the commitment Netflix has made to this new version of the show, I think 'Lost in Space' will be a runaway hit for us, so we're really ramping up our efforts on that side of the business," he says.
Ngo says he's excited about joining Legendary at a time when the multi-media company has so much in the pipeline.
"I'm so excited about the content side of the business," he says. "2018 is going to be a big year for us with
Pacific Rim 2
and 'Lost in Space,' and in 2019 we have a whole slew of things that will launch including the Pokémon movie and the sequel to
Godzilla
,
Godzilla 2
, which we'll build into a bigger universe. That will be a very fun property to work on since it's very different from a lot of the superhero movies that are out there right now. We've also gotten the rights to the
Dune
franchise, and that is really exciting. The energy around
Dune
is a testament to how big that franchise is going to be; so when you put all that together and see what we have in store for 2018 and beyond from a brand and IP standpoint, it's very robust with a lot of fun properties to work on." 
Read more about:
Subscribe and receive the latest news from the industry.
Join 62,000+ members. Yes, it's completely free.
You May Also Like
Loading..