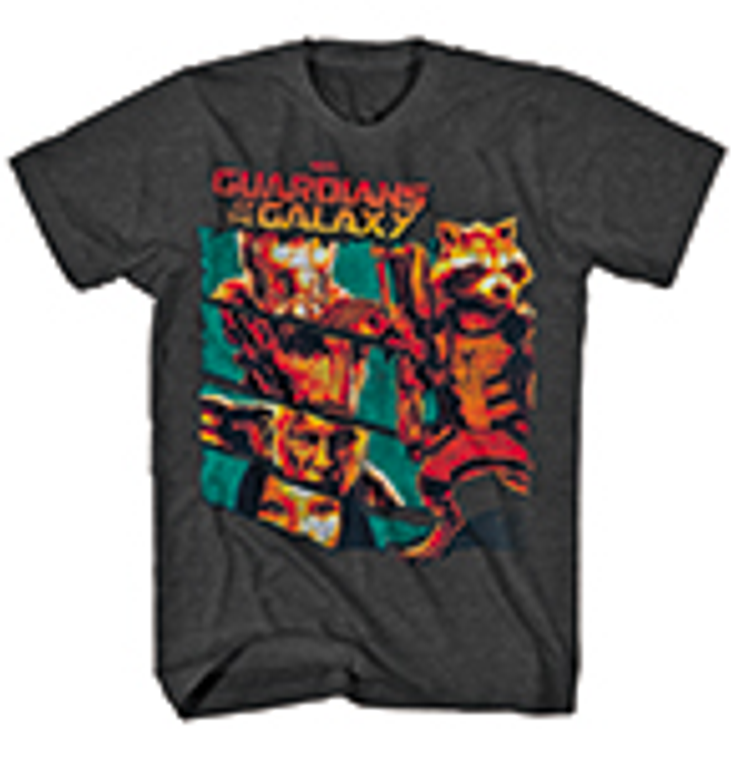 For Disney Consumer Products, the future is out of this world considering the potential of Marvel's Avengers, Guardians of the Galaxy and its other stellar franchises.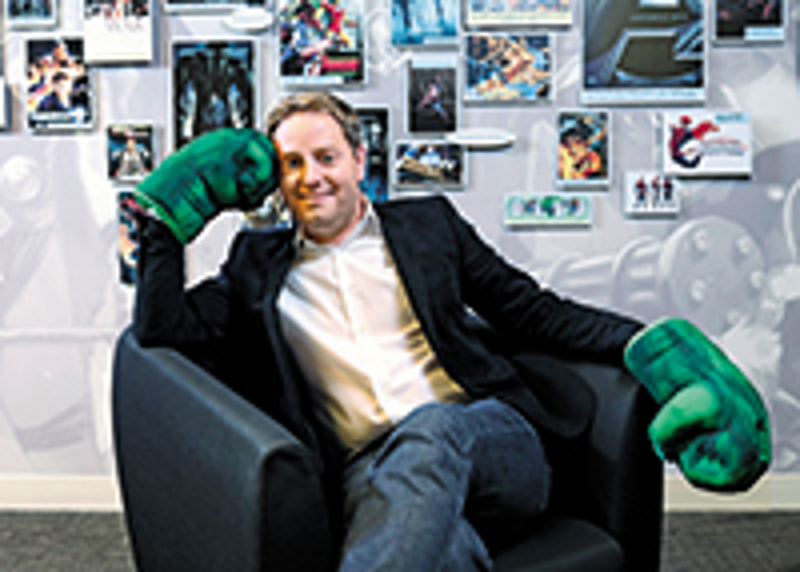 Josh Silverman, executive vice president, global licensing, Disney Consumer Products
Following a strong 2014 that has resulted in 20 percent growth over the past three years, Disney Consumer Products is well positioned to continue the upward trend this year with its new franchises and venerable brands. The No. 1 licensor now has 11 franchises that generate more than $1 billion in retail sales worldwide.
According to Josh Silverman, executive vice president, global licensing, Disney Consumer Products, the licensor's strategic focus will encompass four key driving factors: franchise first, a consumer-centric approach, innovation using new technology and international growth.
While DCP is in various stages of development for its new franchises such as
Frozen
and is looking ahead with the reboot of the
Stars Wars
franchise in December, Marvel will be front and center in 2015 with several new and expanded initiatives.
franchise in December, Marvel will be front and center in 2015 with several new and expanded initiatives.
Silverman says that 2014 was Marvel's biggest year ever at DCP, and 2015 is shaping up to be another major year.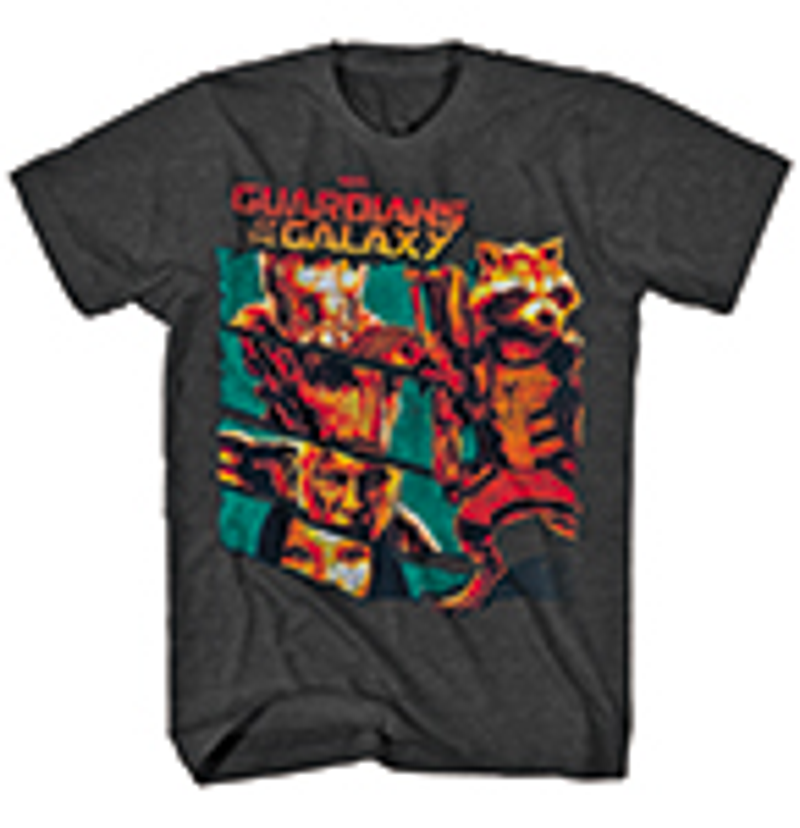 Marvel plans to create high-impact marketing events, partnerships with individual retailers to develop distinct merchandising programs and innovative products based on a new, diverse style guide. It also plans to capitalize on growth opportunities in key international markets with a best practices approach of sharing successful ideas.
Marvel's
Avengers: Age of Ultron
, scheduled to release May 1 in the U.S., will serve as the critical centerpiece of this year's efforts in anticipation of
Ant-Man
in July and
Captain America 3: Civil War
in May 2016.
"Each new film in the
Avengers
franchise is seen as an opportunity to continue to keep the overall
Avengers
franchise in high demand," says Silverman.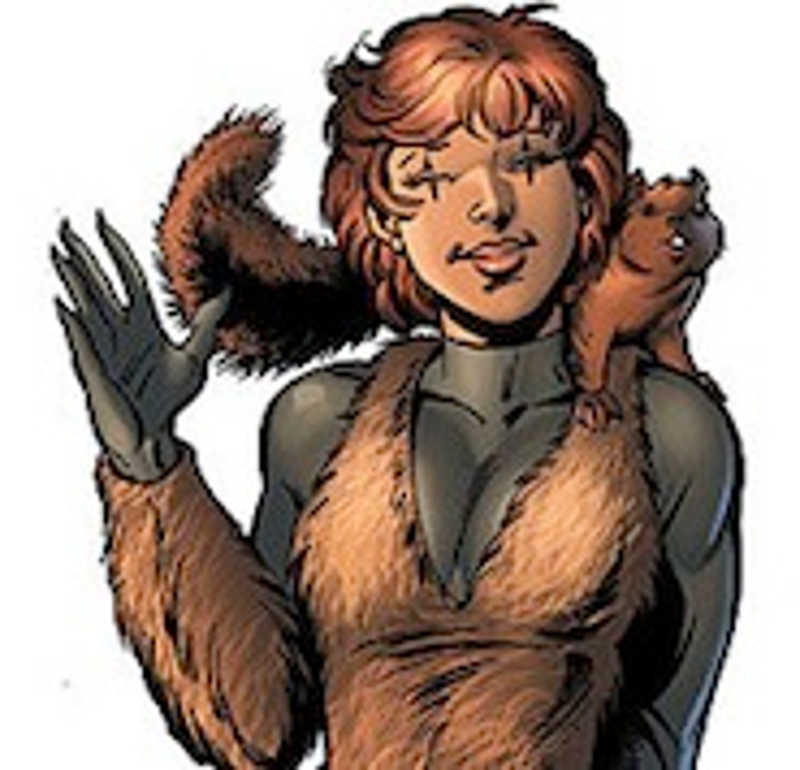 "Marvel has put together one of its largest-ever licensing programs for a film franchise that captures the popularity of the overall team, as well as distinguishes each of the core characters in fresh new ways," says Silverman. "Marvel has been working closely with each key retailer–Walmart, Target, Toys 'R' Us, etc.–to develop unique retail programs around the film and with licensees to develop some innovative products."
A refresh of the
website will offer an
Avengers
microsite experience and new content.
Additionally, Marvel plans to launch a new animated show, "Ultimate Spider Man: Web Warriors," which will offer merchandise opportunities in the extreme sports and apparel categories.
Marvel TV's Netflix programming, called Marvel Knights, is launching this year with "Daredevil." Marvel Knights is a multi-year Netflix initiative, and to complement the new content, DCP will launch a targeted line of merchandise. Says Silverman: "Its edginess opens unique opportunities for us in the teen and adult sector."
The Marvel Super Hero Spectacular multi-platform month-long campaign launched last year, and will be expanded to a five week event this year to meet fan demand.
"The concept is to celebrate all things Marvel and create an event across different Marvel divisions, in turn creating an all-new retail sales cycle. It proved extremely powerful and successful for our retailers and licensees," says Silverman. "This year, we will be greatly expanding the platform, making it longer than just a month, further building out unique partnerships and bringing in the other divisions of Marvel in exciting new ways."
Two additional categories that Marvel will expand this year are active and lifestyle/healthy living, building on its produce program and sporting goods.
But it's not just about
Avengers
. Marvel has big plans to grow
Guardians of the Galaxy
over the next several years based on the successful performance of last summer's film. The film was one of the highest-grossing domestic films last year, with worldwide box office totals of more than $768 million. To support the movie, DCP launched a new merchandise line that coincided with the DVD release in December, and a new TV series will debut this year on Disney XD. A sequel is also in the works and will hit theaters in May 2017.
The new
Guardians of the Galaxy
product lineup will be led by an array of new toys and collectibles including KIDdesigns' dancing Groot toy. Other key products include Funko's POP! Marvel: Dancing Groot bobblehead and Fabrikations Rocket Raccoon collectible, Hot Wheel's Star-Lord and Rocket Raccoon character cars, Just Play's Rocket Raccoon plush and Dragon's
Guardians of the Galaxy
Star-Lord model kit.
Marvel will also be ramping up the franchise's apparel offerings with t-shirts for kids and adults from Mad Engine, C-Life, Hybrid-Jem Sportswear and Freeze, and boys' pajamas from AME. New accessories to hit retail include ThinkGeek's
Guardians of the Galaxy
jewelry line, watches from MZ Berger and Accutime and BBC Rocket Raccoon slippers. This holiday season, Marvel will expand its offerings to include Gamora and Nebula character merchandise with tees from Her Universe and more. Rounding out the new offerings are party goods from American Greetings, home goods from Jay Franco and drinkware from Vandor.
Subscribe and receive the latest news from the industry.
Join 62,000+ members. Yes, it's completely free.
You May Also Like
Loading..