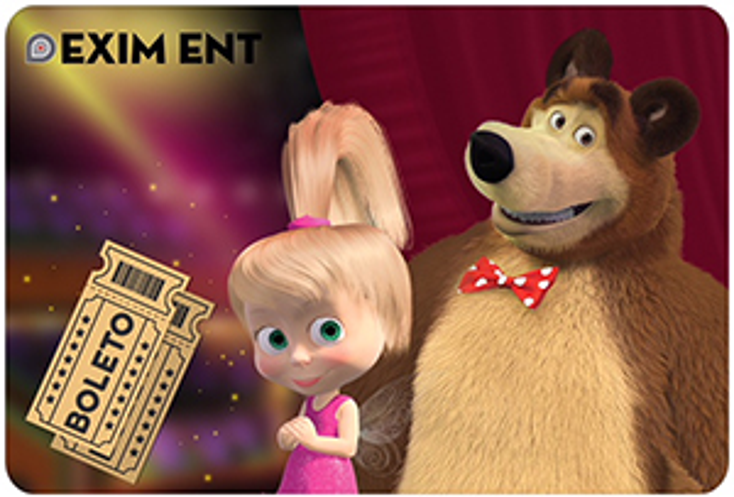 "Masha and the Bear" has been featured in a host of licensing activity this year, ranging from experiential events to retail activations.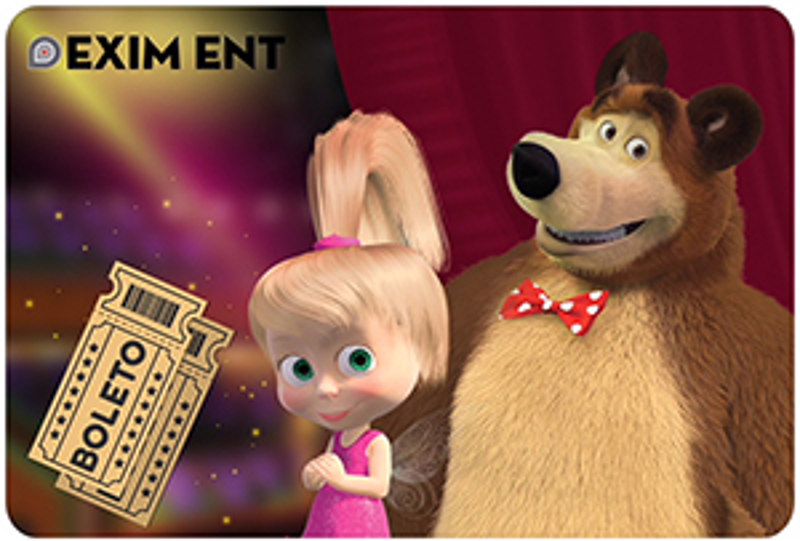 First released in 2009, "Masha and the Bear" became a worldwide phenomenon, gaining popularity among children ages 2 to 7. Today, "Masha and the Bear" is translated into 35 languages and airs on such TV channels as SBT in Brazil, Rai Yo-Yo in Italy, Canal 5 (Televisa) in Mexico, Teletoon in Canada and KIKA in Germany.
The show has continued its global expansion in 2017. Clan TV released seasons one and two in Spain, and Viacom18 Media, one of India's fastest-growing entertainment networks, released seasons one and two and "Masha's Spooky Stories" and "Masha's Tales" in India. Turner Broadcasting System bought the rights for season three to release on Cartoon Network in Latin America, and RAI and De Agostini have snapped up season three and "Masha's Spooky Stories" in Italy. In France, Canal Plus and France TV will air "Masha's Spooky Stories" and season three respectively; and in Poland, Puls TV is on board for "Masha's Spooky Stories." Finally, NBCUniversal Cable Entertainment's Universal Kids Network aired "Masha and the Bear" for the first time on TV in the U.S. in September.
Licensed
consumer products are also picking up steam. For Easter 2018, Ferrero will launch a special collection of licensed Kinder Surprise Maxi eggs in Europe and Kinder Surprise eggs in Mexico, Central America, Europe and CIS. Hachette has selected "Masha and the Bear" for the famous Bibliotheque Rose and designed a new collection of licensed artwork for launch in Q1 of 2018 in France.
This summer, Exim Entertainment brought the "Rescue at the Circus!" show, with Masha, the Bear and their forest friends, to the stages of Latin America, where the show will be performed through mid-2019. Another live show distributor, Tycoon Gou, released the "Masha and the Bear" live performance in Mexico, Central America and the Caribbean in July.
In the EMEA region, Los Production in France is presenting the "Masha and the Bear" live show across the country, starting with a performance in Paris' Le Palace. A promo campaign supporting the show will include JouéClub, Simba Dickie Group and Hachette, with strong media support scheduled for MFM radio, France TV and more.
EMA Eventi will bring the live show to Italy, and EventBox, the leading producer of licensed and international kids' shows in the Middle East, North Africa and Eastern Europe, recently signed a deal with Animaccord to develop and run a unique circus touring show. The show will be supported with meet-and-greet events with the "Masha" characters at public festivals, shopping malls and other venues, a "Masha and the Bear" customized playground and pocket shows.
At La Feria park in Mexico, successful meet-and-greet events with "Masha and the Bear" helped increase park ticket sales 30 percent, and the park has extended the deal with Animaccord. In Chili, a "Masha and the Bear" giant balloon will participate in the Paris Parade, which is broadcast live on TV and online.
"Masha and the Bear" is also heading to leading retail chains around the world with several promotional campaigns. In Mexico, Walmart is planning a week-long retail promotion across its 250 stores with branded end-caps. Mexican retailer Soriana will run a licensed product promotion in 100 stores during the holidays. Liverpool will open a new candy shop at its Persiur store and will support the launch with a "Masha and the Bear" meet-and- greet.
In France, toy store JouéClub will run a series of "Masha" events and giveaways. JouéClub has also signed on for a Christmas campaign with a "Masha and the Bear" window takeover in the Paris flagship store, meet-and-greet events and contests. In the U.K., toy retail chain The Entertainer will also feature a branded window takeover in 70-plus stores supported by in-store events and prizes. In Germany, Muller ran a Masha retail promotion in 30 stores that included a sweepstakes with giveaways, and online and in- store advertising. Toys 'R' Us in Germany will launch the promotional campaign in 10 stores. Animaccord Animation studio is currently producing season three of the series, and its YouTube views worldwide continue to grow.
Read more about:
Subscribe and receive the latest news from the industry.
Join 62,000+ members. Yes, it's completely free.
You May Also Like
Loading..