10 Mins With… Abysse Corp
10 Mins With… Abysse Corp
Coming together is essential to Abysse Corp, which joins this year's Brand Licensing Europe event.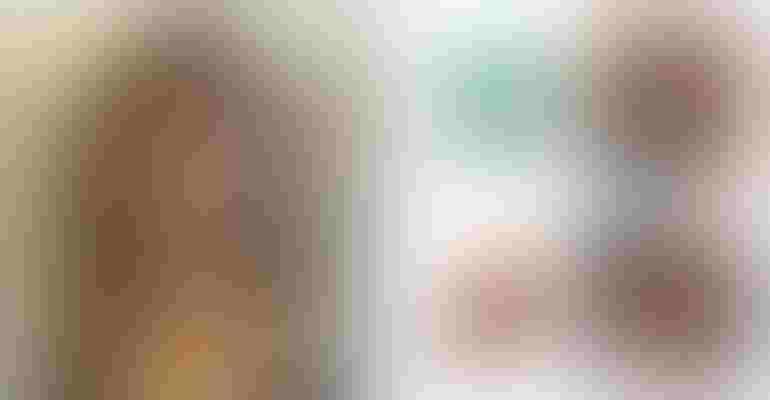 Founded in 2003, Abysse Corp has grown to become a leading licensee in Europe. The France-based company focuses its efforts on properties that touch all major pop culture categories such as manga, film, TV, comics and videogames, counting "geek" products as its specialty.  
In its wide portfolio of more than 180 brands, find everything from "Dragon Ball" to Pink Floyd and so much more.  
License Global sat down with Emily Aldridge, head of global licensing, Abysse Corp., to discuss the company's excitement around Brand Licensing Europe, which takes place Nov. 17-19 in London, as well as its partnership goals, predictions for the future and more.  
License Global: What are your goals for this year's show?   
Emily Aldridge: As the first major licensing show in the U.K. since pre-pandemic, we are so excited to re-meet all our partners and meet all our new contacts in person for the first time. We all have fully booked agendas with current partners, prospective partners and other contacts. We always have a good look around to scout for new opportunities. It's my first show with the Abysse team and I'm really looking forward to having such a big team to work the show with and get everyone's different opinions – we have 14 people from Abysse coming to the show, seven from our head office in Rouen, France and 7 from our U.K. base, GB eye, in Sheffield. 
What do you look for in a licensing partner? 
As our portfolio spans 180 licenses and all genres, we have licensing partners in all shapes and sizes. Key for us is that there is mutual awareness of the constraints on each side meaning we can progress positively in a timely manner and make sure we get the best products to market in the best time frames possible. The more assets that are available from the outset lead to the fullest ranges, but we know that this isn't always straightforward! From a license point of view, the more longevity the better!    
What changes have you seen in the industry? 
The industry has changed so much in the past 10 years. The huge amount of content that is now available means that it is even harder to pick out what has potential to support a licensed product range. Whilst the speed of content generation has increased, we have found that the time taken to complete deals has increased and therefore it is even harder to maximize on quick turnaround opportunities. 
Why are events like BLE so important? 
Licensing is built on relationships. These shows bring everyone together, from all different businesses and job roles and help build that bigger picture of the industry. For brands, they are such good platforms for showcasing new IPs or opportunities as you can get such a feel from the reaction of visitors. When we exhibit, we learn so much from the genuine reactions of people seeing our products for the first time, which, with the best will in the world, catalogs and jpegs can't give an authentic feel of textures, scale and detail. 
What are some of your recent product collaborations and how did they come about? 
We always strive for innovation in our ranges, creating products that resonate with fans and build on elements from within the different worlds. Some of my recent favorites are the talking hat cushion, created under license with Warner Bros.; the Dragon Ball set, created under license with Toei; the Death Note Ryuk figurine, created under license from Crunchyroll, especially the upgrade that glows in the dark; and the Mad Hatters hat mug created under license with Disney. Our plans for 2022 and beyond are to delve even further into the worlds of our licenses! 
Find Abysse Corp. at Brand Licensing Europe. Register for the event for free here.  
Subscribe and receive the latest news from the industry Article
Join 62,000+ members. Yes, it's completely free.
You May Also Like
---