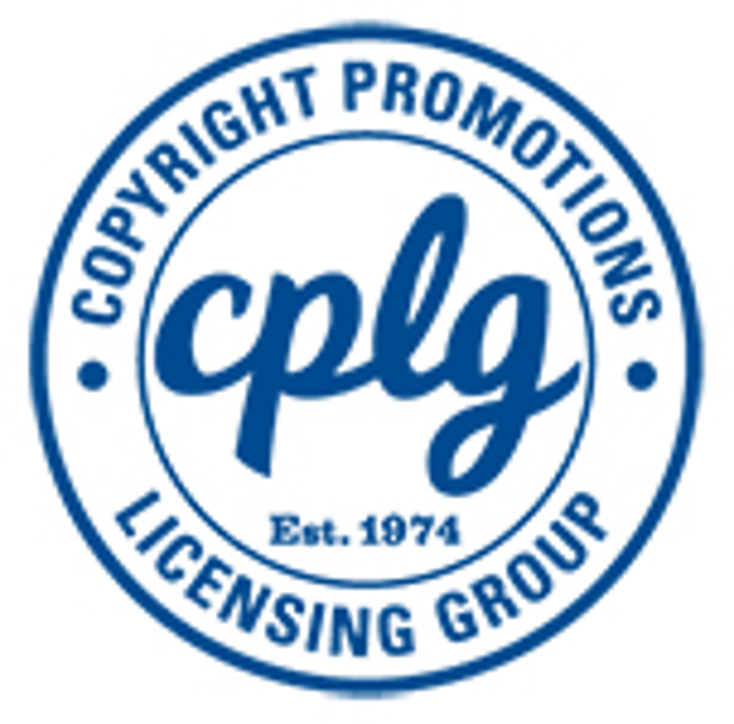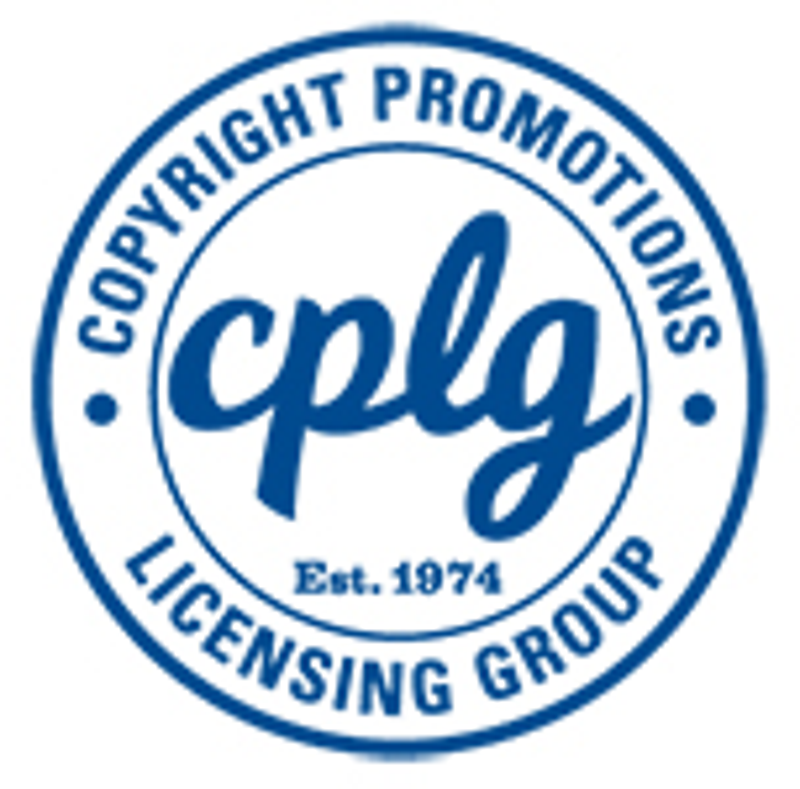 A Special Tribute to A Longstanding Licensing Agency
This tribute to Copyright Promotions Licensing Group, one of the largest and most respected names in brand licensing, recognizes not only four decades of accomplishments, but the current and future strategies that will strengthen its reputation for decades.
An anniversary such as CPLG's 40th is not only a time to celebrate the past, remember the colleagues that were integral to the agency and thank partners for their continued support, but also a chance to build on this momentum and plan for the future.
CPLG has done just that, led by its new chief executive officer Peter Byrne, who has displayed not only a deep respect for CPLG's history, culture and people, but also the acumen to re-brand the agency and drive growth. It was a very tricky and sensitive position for a new chief executive officer to
step into (Byrne moved into the role after the 2012 passing of president and group managing director Chris Protheroe), yet Byrne has embraced the characteristics that have defined CPLG throughout its history, while also instilling a new confidence and culture in the agency's commitment to grow globally.
If you read the comments from some of CPLG's partners, evaluate its new initiatives and listen to Byrne discuss the agency's remit, CPLG's passion, commitment and its goals are very clear, further enhancing the CPLG brand as a truly global licensing and lifestyle agency.
Another interesting testament to CPLG's influence is the list of prominent executives who once worked at the agency and who have gone on to hold other major positions in brand licensing. The agency refers to it as the "University of CPLG." From Kirk Bloomgarden, who now heads up global licensing for Saban Brands, to Andrew Carley, who now leads licensing for Entertainment One, and Susan Bolsover, who spearheads licensing for Penguin U.K., there are more than 30 notable alumni.
This special 40th anniversary tribute takes a look at CPLG's past, present and future.
The past set the foundation for the agency's reputation as a trusted and innovative licensing agency. The present discusses Byrne's strategic initiatives and the ongoing re-branding effort that began last year, as well as a close-up look at the managing directors that head up the various territories with highlights of standout licensed product programs in each region. In the future, Byrne provides a glimpse of what will drive growth over the next several years, which includes several new clients on the horizon, the launch of CPLG USA and the potential expansion into new territories. CPLG is certainly setting the groundwork for future growth.
In addition, as a part of DHX Media which acquired CPLG when it bought Cookie Jar in August 2012, there is strong corporate support, and perhaps at some juncture in the future a greater synergy with some of the properties in its vast library.
With more than $1.7 billion in retail sales of licensed merchandise worldwide, CPLG ranks among the top 10 global licensing agencies. As it celebrates its 40th anniversary, the most important factor is that CPLG today is just as well positioned for growth as it was when it was founded in May 1974.
Happy 40th anniversary to everyone at CPLG and to all its many partners around the globe!
Ready to Celebrate Ready to Grow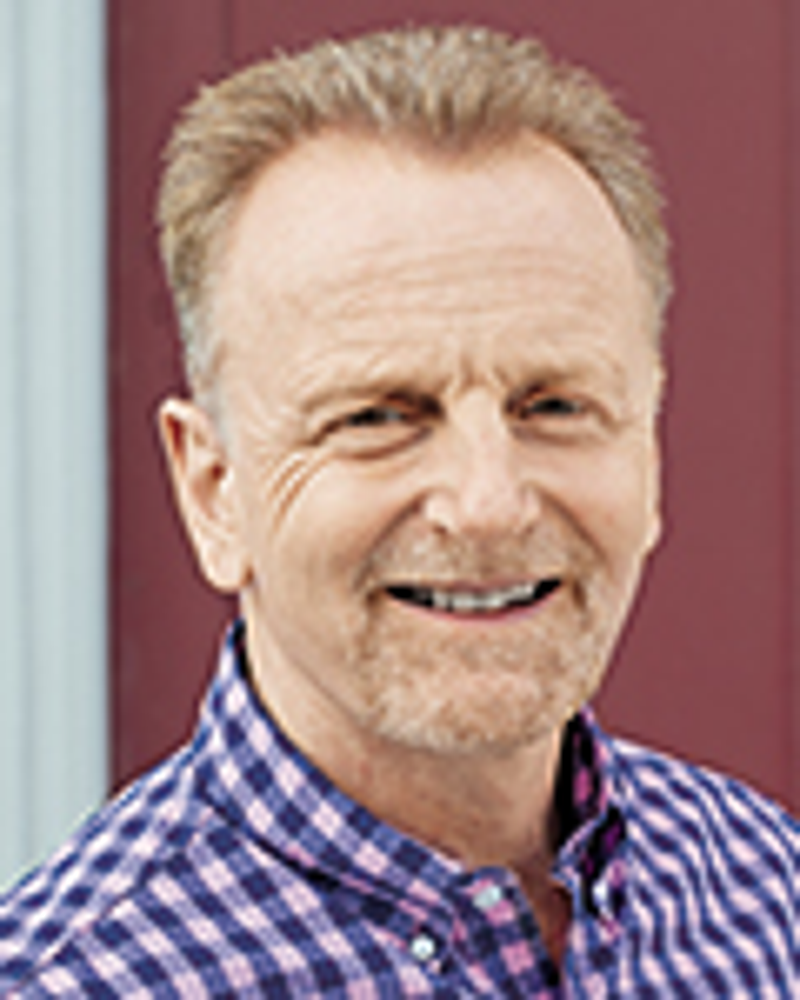 Peter Byrne, chief executive officer, CPLG
As Copyright Promotions Licensing Group, a subsidiary of DHX Media, celebrates its 40th anniversary and four decades of accomplishments as one of the leading brand licensing agencies in the world, it is a particularly proud moment in the company's history considering the recent changes and challenges it has encountered.
With the untimely death of its president, a new corporate owner, a new chief executive and a new re-branding strategy, change has been sudden and swift, yet clear and focused. In fact, over the past 15 months, CPLG has emerged as a stronger, better-positioned global licensing agency, not only ready to celebrate its 40 years in the business and reflect on its rich history, but more importantly, CPLG is ready to surge ahead with various new strategic initiatives that will drive future growth.
The overall vision is to extend the brand's portfolio, emphasize a lifestyle licensing approach, expand into new territories including the U.S. and improve internal operating procedures and technology.
The evolution and re-branding effort actually began last March with the recruitment of licensing veteran Peter Byrne as chief executive officer. Byrne's diverse background and experience, which includes executive positions with HIT Entertainment, Fox Consumer Products, Sara Lee Branded Apparel and Fruit of the Loom, made him an ideal choice to spearhead CPLG's new growth plans.
"The entrepreneurial spirit of CPLG's founders and the fact that they weren't afraid to try new things is the philosophy that is still here today," says Byrne, referring to David Cardwell and Richard Cully. "The basics were always in place, creating a lot of the things we are doing today such as expansion into sports, which was a key change and initiative over the years. It's about doing things that others aren't doing."
The core elements that helped to shape CPLG's culture and reputation in the marketplace remain the agency's underlying principles and characteristics. They include such words as "strong brands," "trustworthiness," "entrepreneurial," "innovative," "honest" and "local expertise."
According to Byrne, CPLG was very much poised for growth since the acquisition of Cookie Jar by DHX in August 2012. However, he admits that "the brand needed a bit of makeover."
In order to understand the perception of CPLG in the market and determine the direction for the future, CPLG conducted a major research study of its key clients and partners.
"One of the things that came of the research of our clients and what they like about CPLG was that they didn't see us as a corporate organization, but that we are very personality driven, that we tell it like it is and that we are very straightforward to deal with," says Steve Manners, executive vice president, CPLG. "We don't want to lose that perception by becoming more corporate. We need to make sure we have the processes and back office in place, yet still be very driven by the people and talent in the local markets."
"It's not about what we do, but more about the way we do it, " says Byrne, whose point is underscored by CPLG's motto: "Expert common sense."
For CPLG, the re-branding effort has been more of an evolution that has centered on three key factors: brand values and corporate identity, internal structure and processes and technology.
On the corporate side, the CPLG corporate logo, which was described in the research as "out of date," "too generic" and "looks like a preschool brand" was updated, the website was re-designed and a new corporate brochure was created.
The properties were organized into three distinct sectors:
Brands–Michelangelo, Activision's Call of Duty, Meccano, British Airways and Highland Distillers' The Famous Grouse.

Entertainment–Activision's Skylanders, Universal's Despicable Me, Fox's The Simpsons and Ice Age, DreamWorks' Penguins of Madagascar, LIMA Sky's Doodle Jump, MGM's Pink Panther, Sesame Workshop and CBS' Star Trek.

Sports–St. Andrew's Links, England Rugby, FIBA (the association formed by 213 international basketball federations), French Football Federation, International Equestrian Federation and Tour de France.
"The strength of CPLG over the years is still managing some of the biggest movie properties in the world, but also the business is growing, now coming from different entities such as gaming and brands such as Michelangelo, which is a big departure from the traditional business," says Byrne. "The licensing business is evolving and we are looking to attract business in different areas, much as we did with Michelangelo."
"The key is managing the portfolio and developing opportunities that we recognize are going to take longer to build than you expect to find with entertainment properties, but obviously over a period of time can be quite consistent revenue earners," Manners explains. "Since the re-brand and the website re-launch, we have received more interest than we ever have before."
CPLG is taking the lifestyle approach to licensing for both Activision's Call of Duty property as well as Universal's Fast & Furious brand, which are categorized by CPLG in the brands sector and not entertainment as one might think.
"Call of Duty is the biggest franchises in the interactive world, but we are treating it as a lifestyle brand and not as an entertainment property," explains Manners. "We are in discussion with numerous companies to look at key lifestyle developments in men's apparel, sportswear, watches and eyewear. The game itself has a much wider demographic and more affluent group playing it than any other computer game, and so we will take it in a very different and more sophisticated direction. This is the type of initiative that we are starting to develop."
Another example is Fast & Furious, which Manners says will be targeted to teens and young adults.
"There are some properties within the entertainment area that have the ability to become more brand-oriented, and we look at it as a lifestyle property. It has become synonymous with a certain age group and an aspirational brand."
Byrne says that several new deals are in the pipeline that will further establish CPLG as a leader in lifestyle licensing.
As part of the re-branding process and feedback from the client research, according to Byrne, all of the internal accounting processes were improved and a customized CRM system, OASIS, now provides immediate, up-to-date information about brand performance.
Another important part of CPLG's business is its strong presence in local markets.
"This is fundamental because you can't run the business from a corporate head office," says Byrne. "We have great experts on the ground who can translate quickly how licensing can work in the market and what the opportunities are. You don't have that running the business out of London. It's all about being on the ground first, and then we can do a lot of the support work from the corporate office."
CPLG has seven office locations–the U.K., Germany, France, Spain, Italy, and Benelux–including the recent announcement of the formation of CPLG USA and the opening of an office in Los Angeles, Calif. (See the individual profiles of the managing directors of each respective territory within this section.)
"We are a partner in a true sense of the word and what we try to do is understand a licensor and represent them in the way they want to be represented," says Manners. "We don't want to take a cookie cutter approach and do everything the same way for everybody. We understand each brand and position it appropriately and don't try to force everything into the same mold."
A Classic Re-Imagined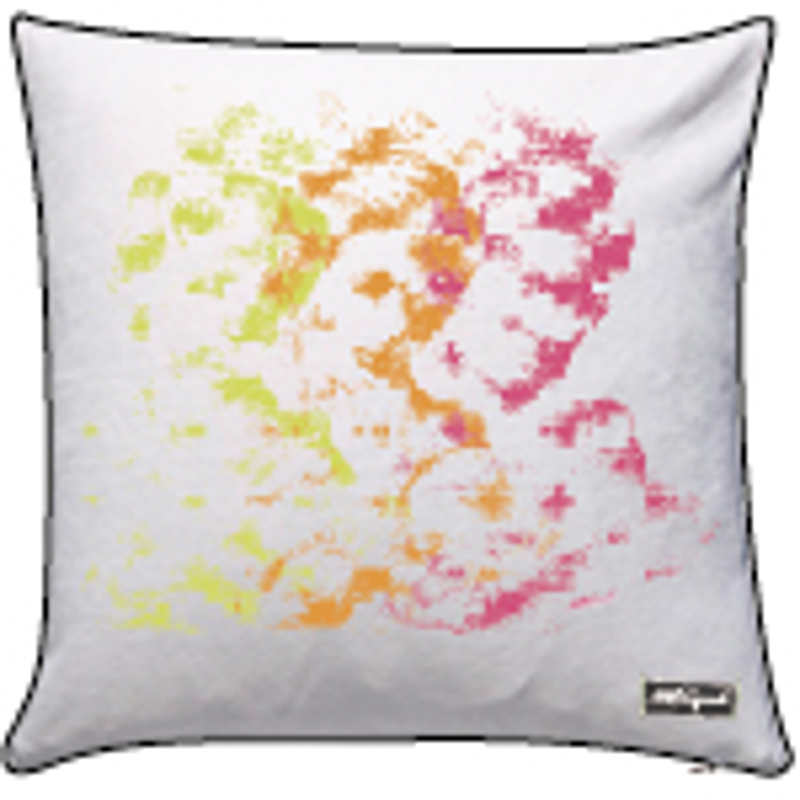 CPLG is known for its diverse and broad portfolio, and one of its newest properties is no exception to that rule. In a ground-breaking collaboration, CPLG has partnered with Associazione Metamorfosi, the Italian cultural foundation and Casa Buonarroti, the Michelangelo museum in Florence, to bring the Renaissance artist's privately owned artwork to consumers via product.
In 2013, CPLG received unprecedented access to the Buonarroti family archives, accounting for 80 percent of Michelangelo's sketches, illustrations, poems and art. Together with design company Watermelon Creative, a unique collection has been created featuring images and design stories reflecting the essence and beauty of Michelangelo's work across several lifestyle categories including home décor.
Among images available for product application are some of Michelangelo's best-known works including Cleopatra and original sketches of the Sistine Chapel, along with his private collection of poetry and sketches.
Europe's Minion Madness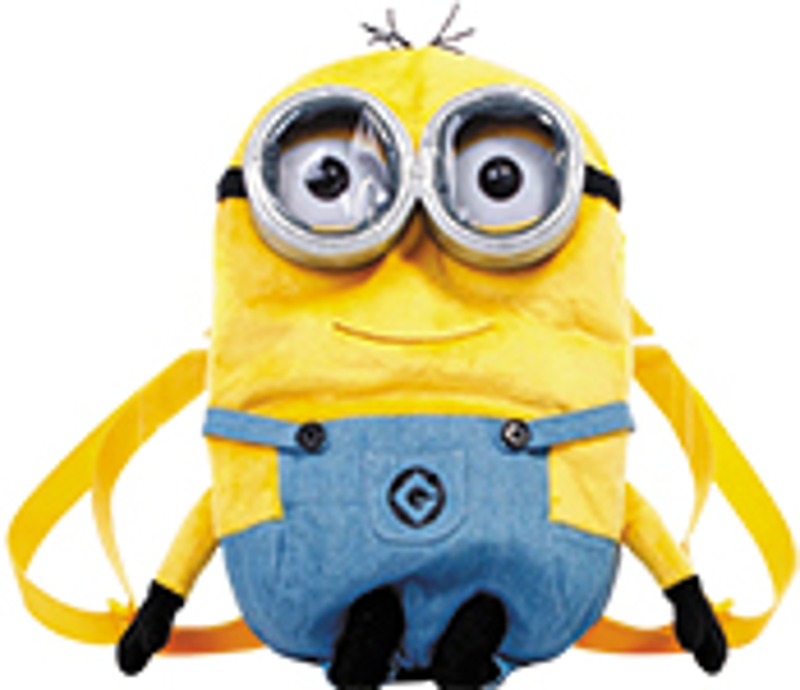 Taking in more than $1.5 billion globally (source: Box Office Mojo), Universal's Despicable Me franchise, which encompasses two films, was a hit with moviegoers. But the initial product program, says CPLG, got off to a slower start in pan-European markets likely thanks in part to a cautious retail market at the time (Despicable Me released in July 2010, while
Despicable Me 2
hit theaters in July 2013).
However, as soon as audiences caught a glimpse of the characters, particularly the humorous yet lovable Minions, a classic, lasting consumer product program was born. As licensees and retailers alike began to clamor for product, CPLG and Universal found themselves in the unique position of scrambling to find best-in-class partners to support the booming property.
From there, the brand has grown into a lasting franchise, with CPLG now having secured more than 120 partners for both Despicable Me and the forthcoming
Minions
spin-off film, set for release in 2015.
CPLG 'Simpsonizes' Soccer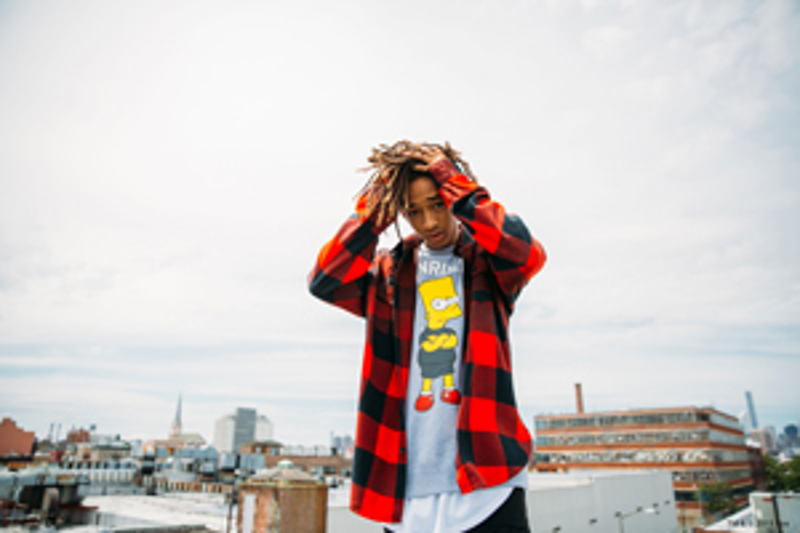 This year marks the 25th anniversary of another iconic brand–Twentieth Century Fox's The Simpsons.
In honor of this landmark milestone, CPLG has lined up several European partners to celebrate the event.
In a unique co-branding initiative, CPLG paired The Simpsons with leading European soccer (or football, depending on country affiliation) teams including Chelsea, FC Barcelona, Juventus, FC Milan and FC Porto, with more teams expected to join the program soon.
The sports-themed licensed product program will find the series' main characters, Bart and Homer, in team gear. On the flip side, several famous players will also get The Simpsons treatment, "Simpsonizing" several players including Chelsea's Frank Lampard and John Terry, along with FC Barcelona's Xavier "Xavi" Hernández and Lionel Andrés Messi.
"It's great to see myself and the other players as Simpsons characters," says Terry. "'The Simpsons' was and still is my favorite show, and is now my kids' too. I can't wait to see what Bart and Homer will look like as Chelsea players."
The co-branding partnership was exclusively released on Fox Sports in the U.S. during March's UEFA Champions League game that pitted Chelsea against Turkey's Galatasaray. The big reveal generated 114 million impressions in just one week and garnered Chelsea 160,000 Facebook "likes," says CPLG. Following the unveiling, more than 30 licensees clamored for licensing rights, setting the stage for future opportunities with dedicated club sports stores and at mainstream mass, sports, specialty and online retailers.
A Goodbye to a Licensing Industry Icon
Chris Protheroe, CPLG's president and group managing director, passed away peacefully on Dec. 28, 2012, at age 54, after losing his battle with cancer.
Protheroe was an extremely well-known and much-loved personality in the licensing industry. He spent his early years working for BBC Worldwide, Marvel, Yorkshire TV, Penguin Books and Sony Signatures, where he ran the very successful European licensing program for FIFA World Cup 1998.
In July 1999, Protheroe joined CPLG as head of sports, managing the licensing programs for Euro 2000 and FIFA World Cup 2002, and continued to grow CPLG's sports division to include representation of the major U.K. governing bodies and national football, cricket and rugby teams, as well as the leading golf brand St. Andrews Links. In recognition of the successful growth of CPLG's sports business, Protheroe was promoted to president and group managing director in 2010.
Of all the many attributes that Protheroe possessed, he will be remembered fondly for his warmth and sense of humor (and colorful socks, which reflected his positive and optimistic approach to life). Protheroe also mentored his staff and colleagues, supporting them to think creatively in their approach to licensing and to grow professionally and personally.
Protheroe had a spirit and outlook on life that is rarely matched and his death is a sad loss for his family, friends and colleagues.
CPLG U.K.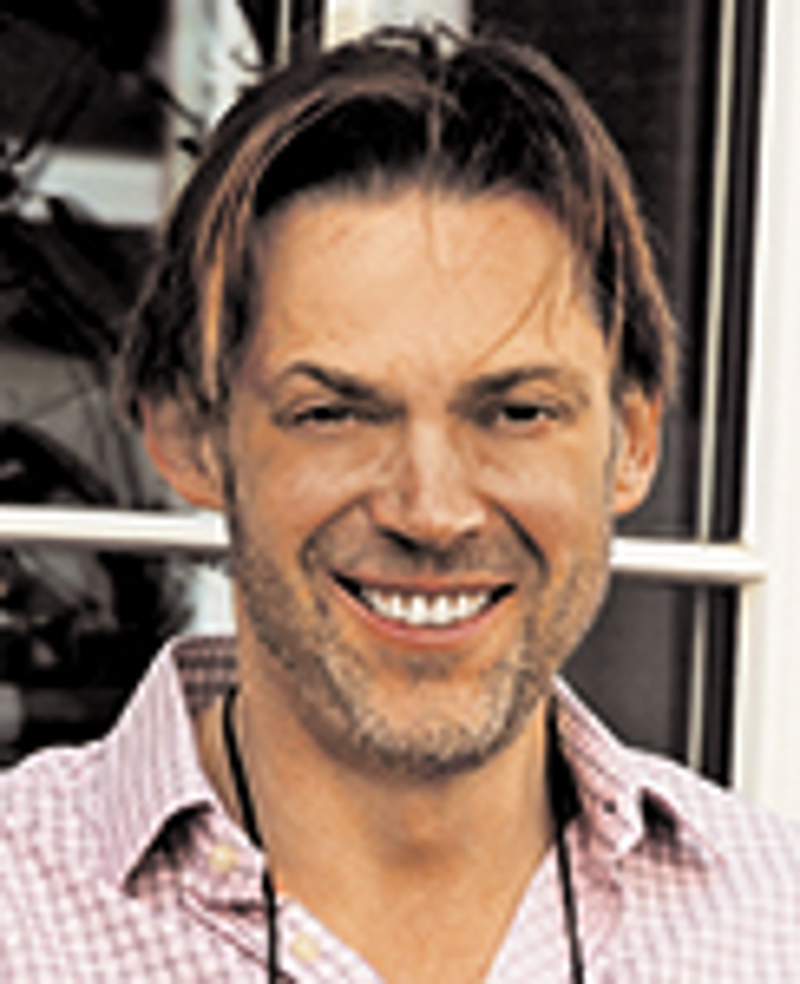 Stephen Gould, MD, CPLG U.K.
CPLG's most recent hire is Stephen Gould, managing director for the U.K.
Gould joined the company this month, having transitioned from parent company DHX Media where he served as commercial director for the former Ragdoll Worldwide brand portfolio.
Gould, a 27-year consumer product veteran, will oversee the U.K.'s far-reaching portfolio that includes such properties as Activision's Skylanders, Star Trek and St. Andrews Links, among many others.
For the U.K. specifically, Gould notes CPLG's strong portfolio, which is broad, as a key positioning strategy for the agency across the country, but also as an immense strength of the company globally.
"We have a unique portfolio structure and reach in terms of IP balance that embraces brands, sports and entertainment," he says. "CPLG is a full turnkey agency, and everything we do is based upon our corporate mantra of 'Expert common sense.' We offer our clients strategic commercial partnerships as well as ubiquitous secondary revenue opportunities, and we have genuine strength, expertise and diversity in theatrical releases, television, publishing, video games and all aspects of the consumer products matrix."
This diverse portfolio offering, which spans the aforementioned properties and also includes brands such as In the Night Garden, Minions, Jurassic World and Call of Duty, is leveraged by CPLG with retailers, allowing the agency to work with a majority of the U.K.'s top-tier retailers such as Argos, Toys 'R' Us, Tesco, Smyths, Amazon and Sainsbury's. To approach these and other retailers, CPLG U.K. has established a "Retail Roadshow" program that presents the company's portfolio of brands in a pop-up showroom environment. Through this approach, CPLG U.K. is able to "fast-track and present comprehensive and compelling brand and consumer product programs to retail buyers in a focused, on-site and cross-category forum."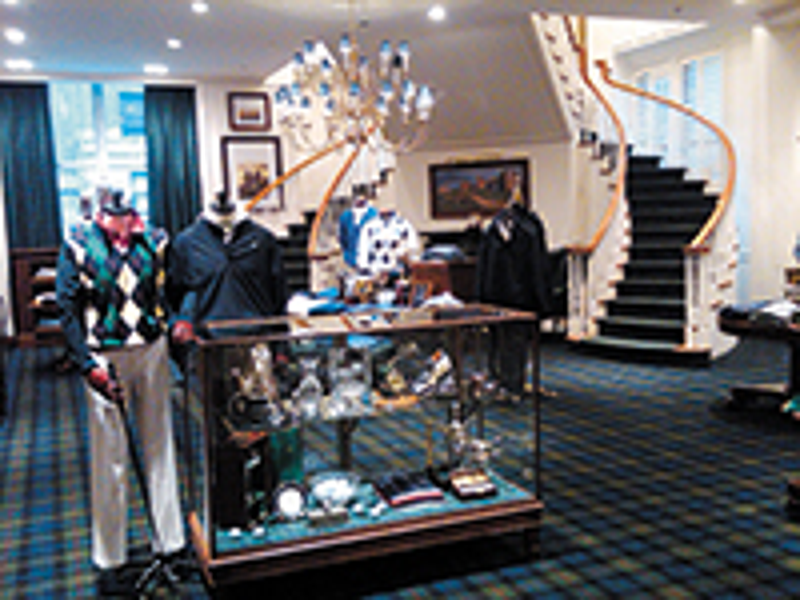 "The sum of our parts is greater than the sum of the whole, and cumulative advantage is without a doubt one of our many unique selling propositions," says Gould. "Although sales focused, we work with passion, vision and a long-term strategy toward a prosperous brand life cycle. CPLG is renowned for innovation, interpersonal skill sets, strong communication and negotiating tenacity wrapped in diplomacy. We are clear thinking, proactive, versatile, authoritative and, without question, entrepreneurial in outlook. We provide market intelligence, connectivity, strategy and confidence with focused, high-impact strategies that afford clarity of thought, direction and purpose."
Top performing programs for the company in the country include a deal inked and executed between the famous golf brand St. Andrews Links and retailer Brooks Brothers. CPLG U.K. paired the two companies to execute a collaboration that launched globally and brought the St. Andrews Links brand to men's and women's apparel and accessories.
For the iconic Star Trek property, CPLG, together with CBS Consumer Products and Media 10, made London the center of the Star Trek universe in 2012 with the Destination Star Trek London fan event.
Billed as the first official Star Trek live event in the country in 10 years, the three-day experience brought together more than 18,000 people from over 55 countries for celebrity character appearances, guest talks, autograph opportunities, photo shoots, replica and prop displays, fashion shows, stunt demonstrations, costume displays, themed parties and more. Plans are now underway for a 2014 event.
On the toy and game side, CPLG U.K. has also found great success with the Skylanders licensing program. For the Activision property, CPLG has thus far brought in nearly 40 best-in-class licensees to the program that cover a diverse range of categories.
Sales of consumer product for Skylanders has increased threefold in the 12 months between the release of the last two games, and product is at retail heavily, occupying more than 3,000 meters of U.K. retail shelf space at stores such as Toys 'R' Us, Asda, Game, Smyths, HMV and Tesco.
These successes at retail, along with multiple others, can be attributed to the strength of the relationship CPLG U.K. enjoys with its clients.
"Our much-valued roster of 'principals' includes Activision, Universal, MGM, DHX Media, St. Andrews Links, RFU and Sesame Workshop. Everything we do is based upon longevity of relationship with engaging and meaningful collaboration, as well as an essential component understanding of brand DNA and organizational structures," says Gould. "This reciprocal loyalty speaks volumes in terms of relationship fit and a consistently successful statement on shelf."
CPLG France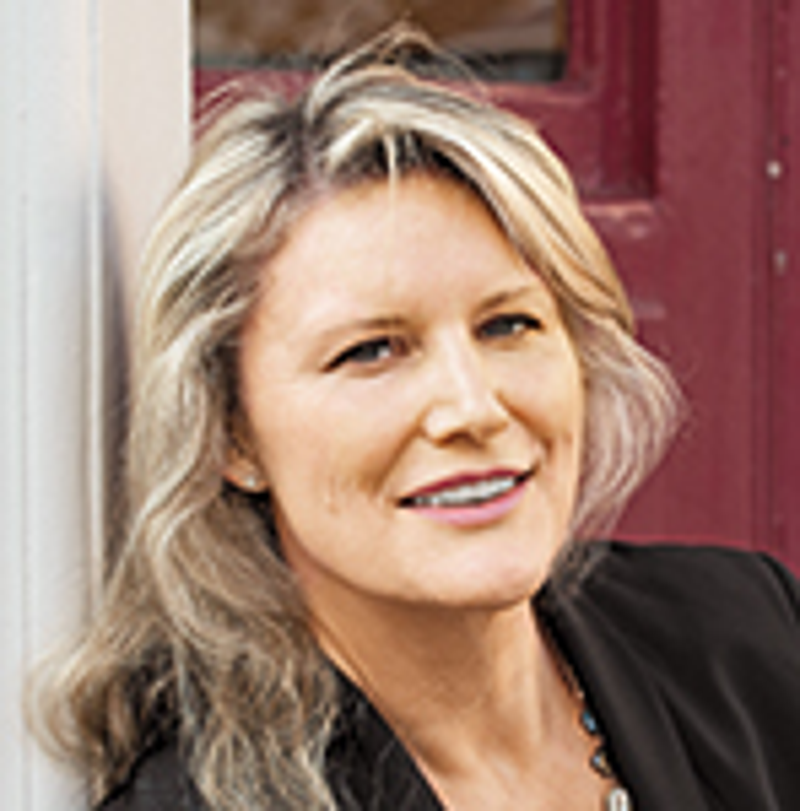 Marina Narishkin, MD, CPLG France
Marina Narishkin, managing director of CPLG France, has a biography that truly speaks to the global nature of the company–she was born in Rio de Janeiro and has studied and lived in Bangkok, Rotterdam, St. Petersburg, the U.S. and, of course, France.
With CPLG since 1993, Narishkin has risen through the ranks of the company to her current role. In that time, Narishkin has seen the company maintain its global clout.
"I'm happy to say that in the 20-plus years I've been with the company, we've managed to stay very strong," she says. "One of CPLG's greatest strengths is its investment in its people, many of whom have been here just as long as I have."
Narishkin has seen programs come and go in her years with the company, but one in particular keeps returning to retail shelves–Strawberry Shortcake.
The challenge in France, she says, is that each licensing program must be strategically positioned to appeal to the French consumer's fickle palette. But in the region, the Strawberry Shortcake property consistently resonates. It's on its third re-launch during her tenure.
"In France, you have to be strategic and product has to be aesthetically pleasing," says Narishkin. "Our challenge today in France is capturing that difficult buyer and meeting their expectations while answering the need for price reductions due to our poor economy. We love challenges and have answered this through strong relationships with retailers, creative control of product submissions and accompanying of the licensees. CPLG France does a lot of work to keep things beautiful, too. This has set us apart from the competition."
For Strawberry Shortcake, the style guide is a key component of the product conception and they are careful to avoid the "dreaded logo slap" look some licensed products can ascribe to.

Fruiss initially launched the range with five flavors in Carrefour retail locations and supported the range with a 360-degree integrated marketing campaign that included an online competition that invited children to design their own bottle. Other activity included a dedicated website, games, videos, jokes and recipe ideas, providing multiple avenues for children and adults to interact with the brand. The campaign was a "rabbid" success, generating more than 7,000 Facebook likes, raising the licensee's profile and bringing back valuable market share–52,000 units were moved in just three months.
Narishkin says the success of the Rabbids, Shortcake and other programs can be attributed to CPLG France's forthright attitude and value as an expert in its class.
"We are in a unique position in France to be the 'go-to' for licensees and licensors," says Narishkin. "In France, we use the term 'cash,' which means we speak very frankly and honestly. This fosters many long-term relationships on both sides of the fence."
Another strength of CPLG France, and CPLG as a whole, says Narishkin, is its ability to secure the very best partners and multi-territorial contracts and distribute and execute them on a global basis. Narishkin notes that the offices often work together to implement a larger global program, but then tailor it to the local level.
"We have this European network that allows us to think out of the box and create precedents that keep other agencies following in our footsteps," says Narishkin. "We initiate new kinds of deals and use our expertise and longevity in the business to give us an edge over the competition. When we get our teeth into a program, we do it in a meticulous manner that allows us to be set apart from others."
CPLG Germany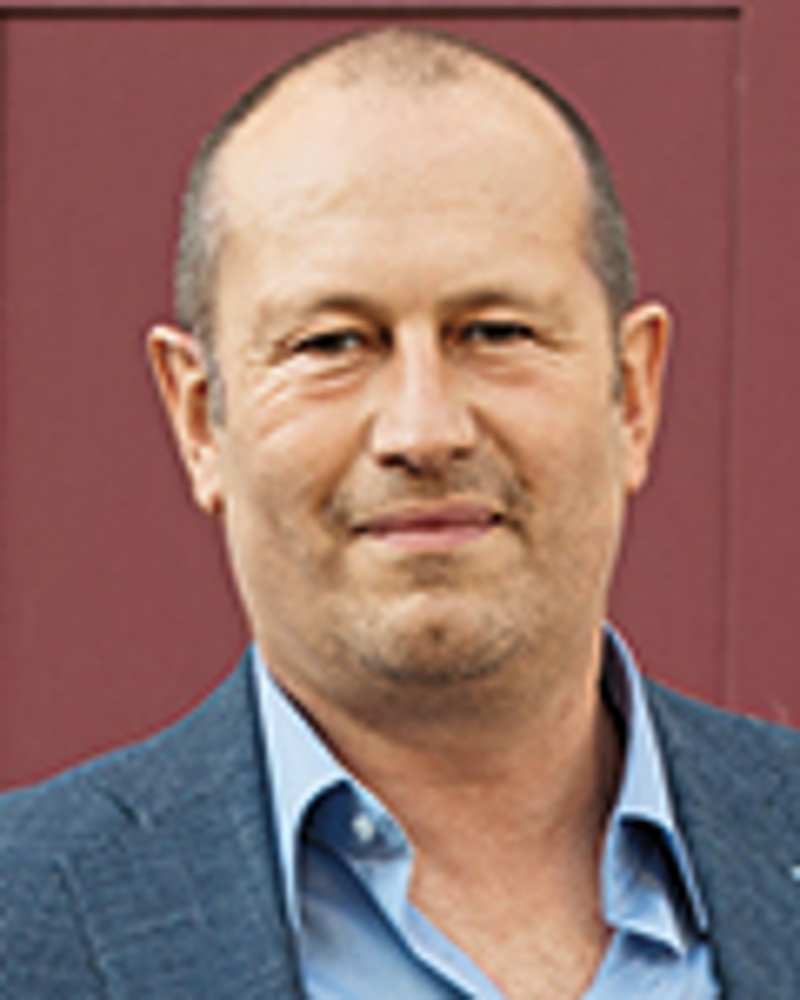 Joachim Knoedler, MD, CPLG Germany
As varied as markets are around the world, the German market, says Joachim Knoedler, managing director, CPLG Germany, may perhaps make a case as the most differentiated, fragmented and novel.
According to Knoedler, the German retail market, although very strong economically and projected to grow in 2014, is just 40 percent the size of the U.K. market, making it a specialized territory that needs agents such as CPLG that understand the consumer, licensee and retail landscape.
CPLG Germany encompasses the G/A/S region–Germany, Austria and German-speaking Switzerland. In this territory, a specialized approach is vital to account for the varied dialects spoken and the differentiated retail landscape.
"Retailers and licensees in G/A/S are very conservative, and consumers have different buying behaviors than other Europeans," says Knoedler. "These behaviors are very much reflected in a category such as toys–Germans prefer toy products that have an educational aspect to them. Games and puzzles, then, are a big portion of the market, and action figures, figurines and plush are less so. It then presents a wider challenge for varied properties in the marketplace."
For Knoedler, CPLG is the perfect agency to tackle such an obstacle as it possesses a wide portfolio thanks to its global presence, yet one that is perfectly tailored to a specific German consumer and their buying and spending habits. Because of this, Knoedler emphasizes how important it is that CPLG ensures its licensees have a precise, strategic approach to address the conservative German buying behaviors.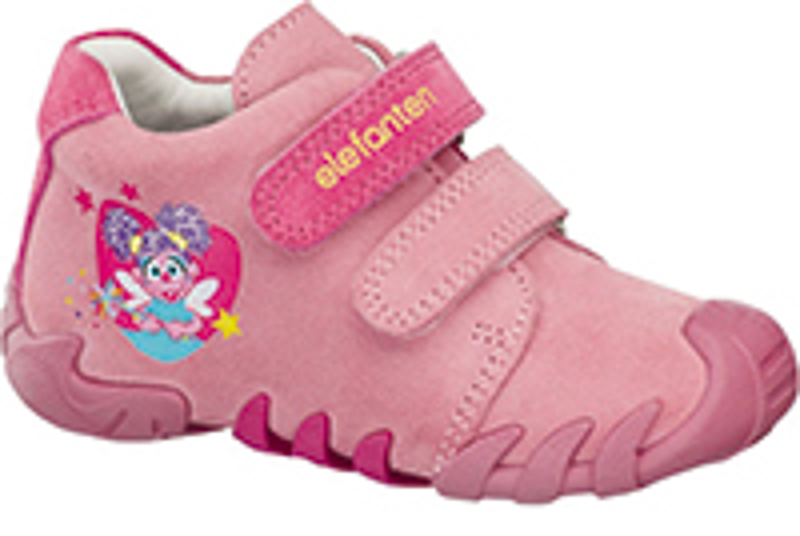 A strategic and well-managed outlook on the German market is key to executing a successful licensed product program. For example, in the publishing category in particular, CPLG Germany notes that non-traditional retailers such as drug stores and gas stations are becoming more and more important to total retail sales when compared to traditional retail.
In CPLG Germany's stable of licensees across all categories are companies such as Egmont, Santex, Mattel, Hasbro, Simba Dickie Group, Deichmann, Kosmos, Schmidt, Edel, Ravensburger, McDonald's, Blue Ocean Entertainment, THQ, Panini and many more. High interest properties in the territory include Ice Age, The Simpsons, Minions and Skylanders. German consumers are influenced heavily by TV-supported properties, with deals for non-TV supported properties less frequent and less visible at retail.
A program that performed particularly well for CPLG Germany is Sesame Street, known locally as Sesamestrasse. The leading preschool show in the country, CPLG Germany paired the brand with an equally traditional and respected shoe retailer, Deichmann, for a direct-to-retail range of the classic Elefanten kids' shoe.
The boys' and girls' shoe line sold through almost completely–in excess of 90 percent, says CPLG–thanks in part to the featuring of classic Sesamstrasse characters Bert, Ernie, Elmo, Abby Cadabby and Cookie Monster.
Another top performing apparel and accessory property in Germany is The Simpsons, which spans across categories such as t-shirts, sweatshirts, children's apparel, socks and underwear.
Looking to the future, Knoedler and CPLG Germany place heavy stock in how the retail landscape will change, focusing more on instant deliverability of product either in person at new locations such as cinemas, or digitally such as through apps. Knoedler notes that consumers increasingly want to interact immediately with properties as they are experiencing them, similar to how a person may interact with products and merchandise when in a theme park setting–the experience is fully extended through product.
"This strategy is a big step for us in the next 10 years, and a completely new way for us to execute licensing than ever before," says Knoedler. "We've been able to do this well for the past 40 years and we will be able to do it for the next 40."
CPLG Italy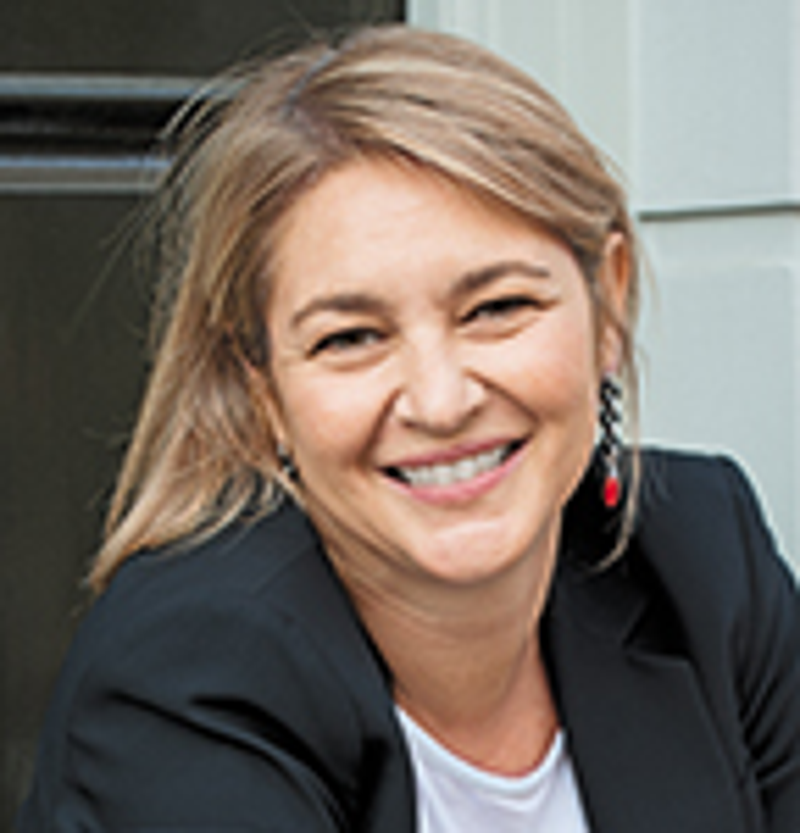 Maria Gurrieri, MD, CPLG Italy
In territories like Italy, CPLG has a challenge to face–provide consumers with new, innovative product but with an aesthetic or sensibility that is true to Italians' appreciation for iconic, legacy properties.
Managing director Maria Gurrieri has been charged with the task, and it's one that CPLG Italy is armed to face with the right properties and right brand executions.
"Italians are always keen to see new things, but are really very classical, so classic properties work very well in this territory," says Gurrieri.
For the Italian market, Gurrieri and her team are finding success with licenses for properties such as celebrated Renaissance artist Michelangelo Buonarroti and heritage brand Pink Panther.
In cooperation with licensor Associazione Culturale Matamorfosi, CPLG Italy has crafted an inaugural product program for Michelangelo timed to debut on the 450th anniversary of his passing.
According to Gurrieri, CPLG Italy has worked closely with the licensor to digitize the entirety of Michelangelo's archives from Casa Buonarroti–a vast collection of more than 1,800 documents that includes sketches, letters, poems and architectural studies–and converted them into a brand book available for organic product extensions. CPLG and Associazione Culturale Matamorfosi then paired with design agency Watermelon to hone the color direction and style of the proposed product collection, which will be positioned as a mid- to high-end lifestyle brand. Key agreements have been struck for categories such as publishing, writing instruments, stationery and fashion.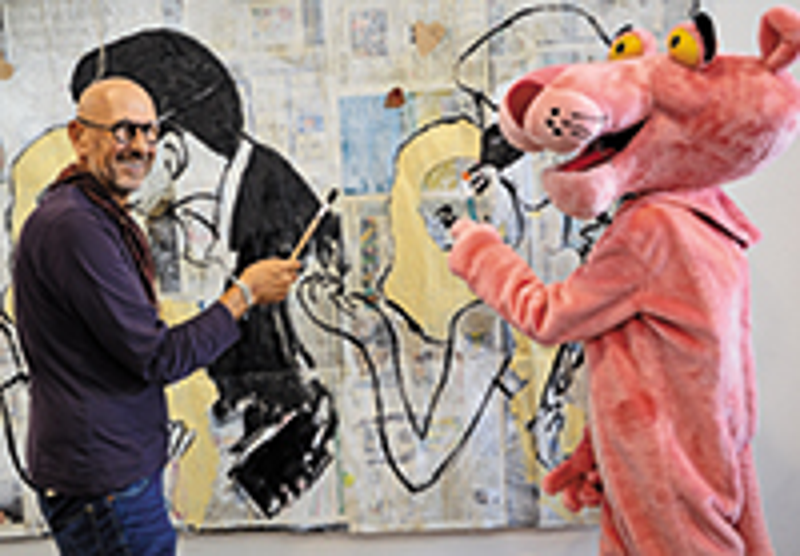 In 2014, CPLG also celebrates another milestone for a time-tested property–Pink Panther marks its 50th birthday. In honor of this, CPLG Italy created new opportunities for the brand and its licensor MGM by partnering with the largest university in the country, the Polytechnic University of Milan (Politecnico), for a graphic design collaboration with the school's students. More than 50 students participated in the project and inspired 12 new Pink Panther style guides, ultimately narrowing down the program to a brand-new capsule collection.
Products that have come of this collaboration include a full streetwear collection and a limited edition t-shirt from designer streetwear brand Happiness is a $10 Tee.
"This collaboration was very unique because we were given permission to re-invent the character, which is an unusual freedom for anyone, let alone an agent in particular," says Gurrieri. "It's a very special project and hard to achieve if there is not a special relationship with the licensor. I'm not sure that it's possible to have such an opportunity in many territories–it is something we are very proud of."
The innovative approach to such a legacy brand likely could only have been achieved due to the local knowledge of CPLG Italy and the strong relationship it has cultivated over the years with its licensor partner, which speaks to the aim of the organization on the global level.
"In the end, we're not the only licensing agency, but we're the first, the oldest and the biggest," says Gurrieri. "What differentiates CPLG is the approach we have–our motto is 'Expert common sense.' We value our reputation and professionalism very much, and we're not afraid to give the right answers, even if it may not be exactly what the client wants to hear. We are extremely organized and the people who work at CPLG are efficient at a local level. It's a global organization, but with a local execution."
Other successful programs for CPLG Italy include those for entertainment properties such as partners Twentieth Century Fox, DreamWorks Animation and Activision, as well as for its sports brands.
CPLG Italy is also finding success with loyalty programs in the region. According to Gurrieri, CPLG Italy executes between four and 10 loyalty programs per year.
In 2012, CPLG Italy initiated a program for DreamWorks properties at retailer Esselunga that ultimately moved more than 60 million free trading card packets and more than 1 million collectible albums to consumers who spent at least €10 per transaction, which were then redeemable for plush. More than 2 million toys were sold, selling through stock in the first two weeks of the program.
CPLG Iberia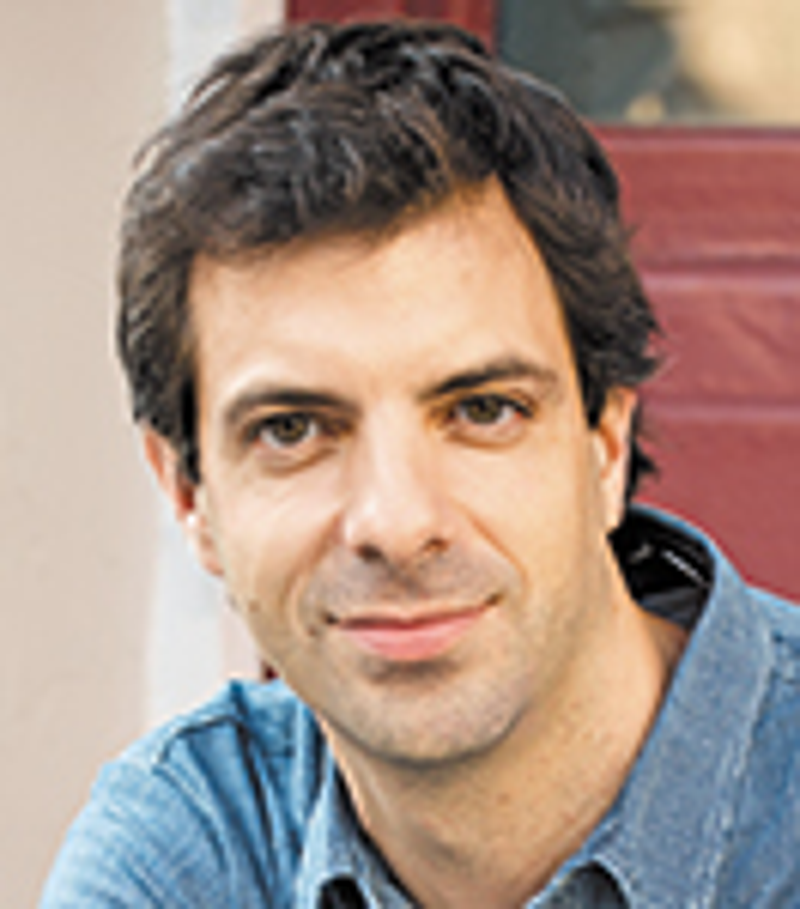 Pau Pascaul, GM, CPLG Iberia
Pau Pascaul is responsible for Spain and Portugal within CPLG, and oversees the business associated with the region.
A sports enthusiast with a background that includes stints at both Nike and Barcelona FC, Pascaul joined CPLG in 2010 as sales director and quickly moved up the ranks to general manager due in part to his efforts to continually position CPLG as the leading licensing agency in the territory.
"Our objective is to become the benchmark in our territory within the licensing business and to be the experts on any of the areas we deliver to our licensors–our team is constantly evolving and adapting to the new needs of the business," says Pascaul.
For Pascaul, treating each property individually is an essential strategy to ensure that the company achieves its objective.
"For each of our properties, we develop an individualized strategic plan according to the values the property represents and the target to which it's addressed," continues Pascaul. "For us, there's no better or worse properties, and this is why each property becomes part of our portfolio and has our full attention at all times."
This level of customer service and attention, says Pascaul, allows CPLG to work side-by-side with licensors to execute a robust product program that is in line with CPLG's motto: "Expert common sense." CPLG's ability to act locally while maintaining a thorough international presence also differentiates and reinforces the company's strategy and ability to work above and beyond the competition.
"In an industry that tends to globalize, it is very important that CPLG is able to offer a global view of our business, but also a local view. Thus our knowledge, local experience and direct and close contact with all members of the business–from licensees to television networks, retailers and even consumers–allows us to establish contact with the best partners for our properties. At the same time, we are able to offer these partners knowledge and international experience with the same level of excellence," says Pascaul.
CPLG Iberia is having much success with direct-to-retail programs within the territory, particularly with textile fashion and accessories. Over the years, CPLG has created DTR deals for more than 30 brands in the region and has collaborated with major retailers such as Inditex Group (Zara, Pull & Bear, Oysho, Bershka and Lefties) and the Cortefiel Group (Springfield and Women's Secret).
Perhaps the best and most recent example of a successful DTR is CPLG Iberia's programs for the classic Peanuts and Pink Panther properties. Pascaul and his team have put together two distinct collaborations with retailers Oysho (Peanuts) and Women's Secret (Pink Panther) that span several seasons of product and include t-shirts, tops, jackets, hoodies and accessories. These partnerships and others like them raise the profile of the characters with a fashion-forward consumer, encouraging additional licensing partners and retailers to join the program, says CPLG.
For Peanuts in particular, Pascaul points to the property's storied history spanning 65 years and its high brand awareness as a perfect example of why and how a DTR program is executed and yields the rewards a licensor can come to expect with CPLG.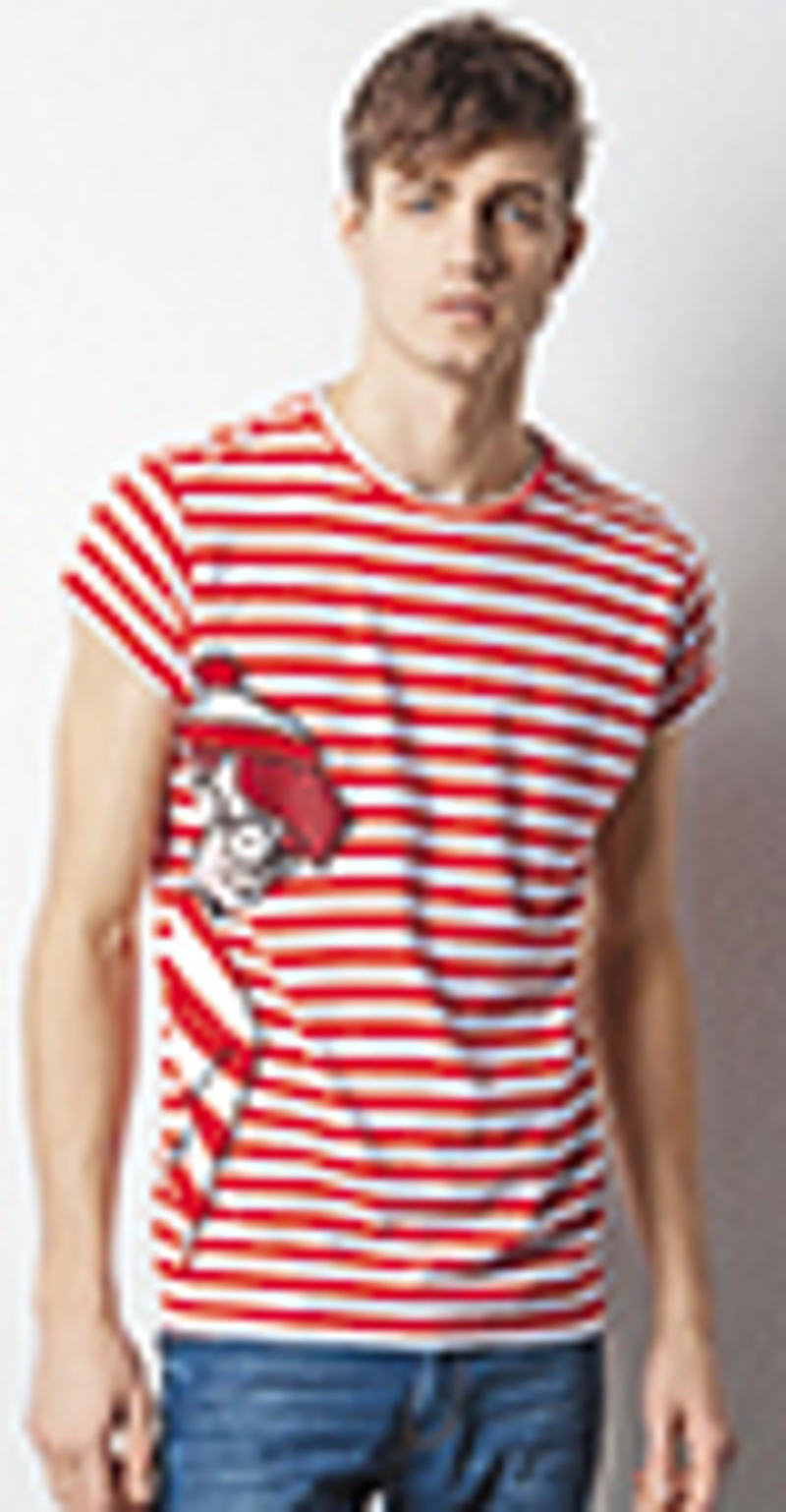 Other key DTR deals include the pairing of The Simpsons with FC Barcelona, as well as DTRs for the Despicable Me property and preschool brand La Gallina Pintadita.
Ultimately, these achievements at retail and beyond are only as strong as the foundation upon which they are built, and CPLG's foundation is rock solid.
"I've been working for CPLG for four years, and I'm still impressed with the constant interest in learning, the evolution and the improvement of services," says Pascaul. "In my opinion, one of the key factors that ensures that CPLG is leading the way is its constant internal analysis to improve. We cannot demand of our partners if we are not demanding of ourselves. We learn from the best of experiences and we learn from the difficult experiences–every experience offers us the chance to learn, evolve and improve."
CPLG Benelux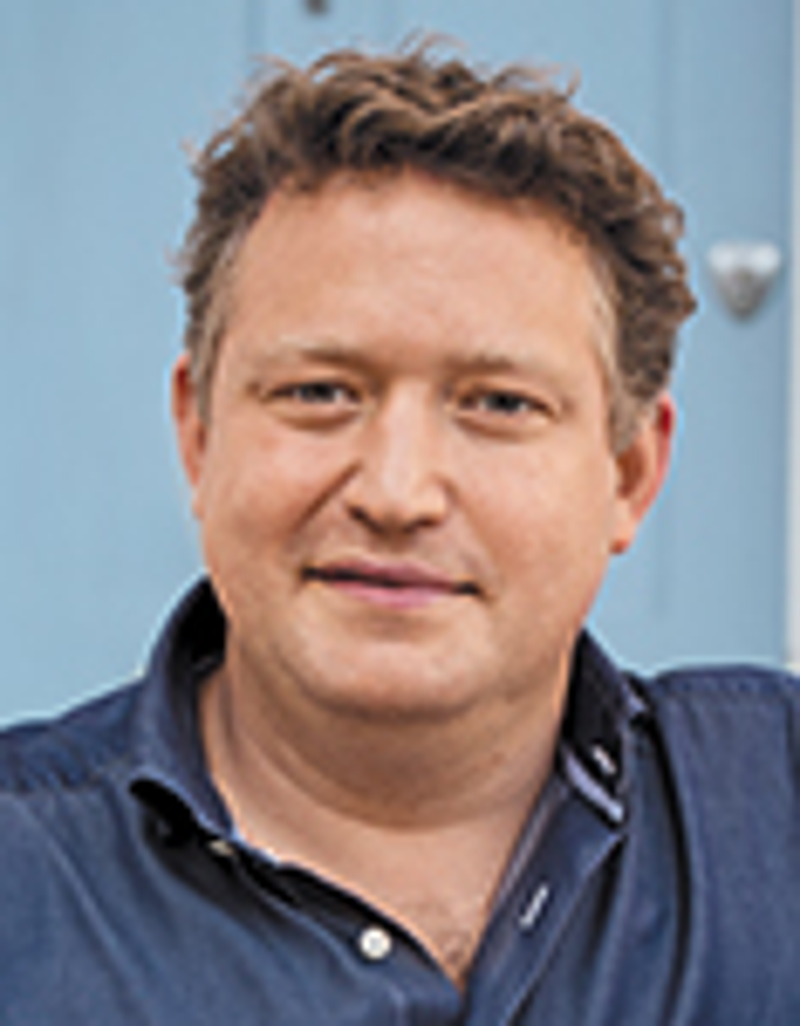 Maarten Weck, MD, CPLG Benelu
With CPLG since 2006, Maarten Weck, managing director, oversees the Benelux territories–Belgium, the Netherlands and Luxembourg–a region that has three separate languages marked by distinct cultural differences and with it, a fragmented retail landscape, which presents very interesting but challenging business prospects, says Weck. It's a challenge, however, that Weck and CPLG Benelux are up for.
"We aim to have an extensive, but balanced, portfolio so that we can be a one-stop partner for licensees and retailers and have offerings for every demographic," he says.
Weck and his 12-man team manage the day-to-day activities of the Benelux region, providing services that strive to utilize local knowledge, capitalize on relationships with licensees, retailers and broadcasters to implement licensing programs.
In Weck's territory, key brands within the CPLG portfolio include Nickelodeon's Dora the Explorer, SpongeBob SquarePants, Teenage Mutant Ninja Turtles and Paw Patrol; Sesame Workshop's Sesamstraat; HIT Entertainment's Thomas & Friends and Bob the Builder; Rainbow's Winx Club; Universal's Minions; DreamWorks Animation's How to Train Your Dragon franchise and Penguins of Madagascar; and MTV Network's flagship MTV property. While just some of the brands that make up the broad CPLG catalog of IP, these brands span varied demographics and media platforms.
For the SpongeBob SquarePants property in particular, CPLG Benelux has found success through license-driven loyalty programs that capitalize on shopper's love for collectability and swapability.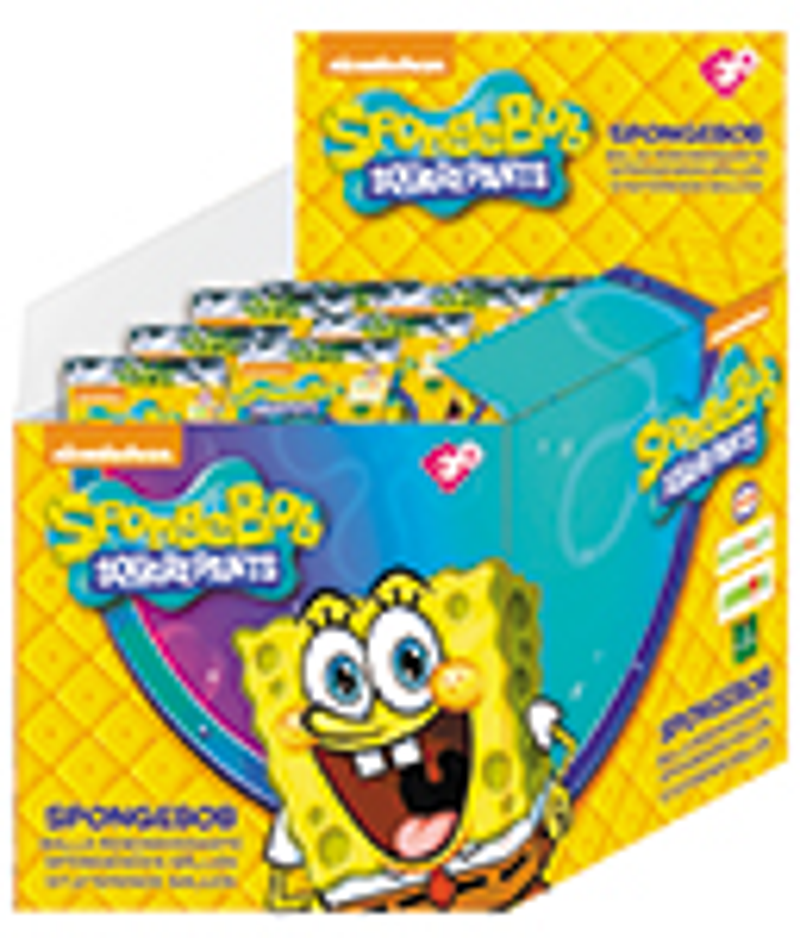 "Within CPLG Benelux, we believe we can add a component to a potential success story," says Weck. "Starting with a strategic launch plan, we work closely with licensors, licensees and retailers to make sure we get the best possible position at retail. In addition, we add marketing around a release or promotion to create a buzz, in-store communication and free publicity. We believe this way brands and properties are better equipped for a strong start or continuous presence in the current highly competitive landscape and also builds a solid relationship with retail around a brand."
Other successful brand initiatives include for Thomas & Friends with a Thomas Railway Weekend live event that incorporated the real Thomas locomotive imported from the U.K. alongside Mattel products, theater shows, a movie screening and appearances; Dora and Diego Fan days that are hosted, in connection with Nickelodeon, at a local theme park with dedicated Dora- and Diego-branded areas that feature activities, merchandise, live entertainment and product display areas; and a Sesame Street anniversary program in support of the "Sesamstraat" 35th year. For that, CPLG organized year-round celebrations that included retail promotions, a theater show, an anniversary show, an exhibition, celebrity tie-ins, a national sweepstakes, partnerships with the Van Gough Museum and National Railway and even a parade, as well as promoting a heavy presence at retail.
CPLG's Notable Alumni
CPLG has 'graduated' many executives from what it playfully calls the 'CPLG University.' These alumni have gone on to have successful careers at other high profile companies within the licensing industry. Click the image below to see the full list: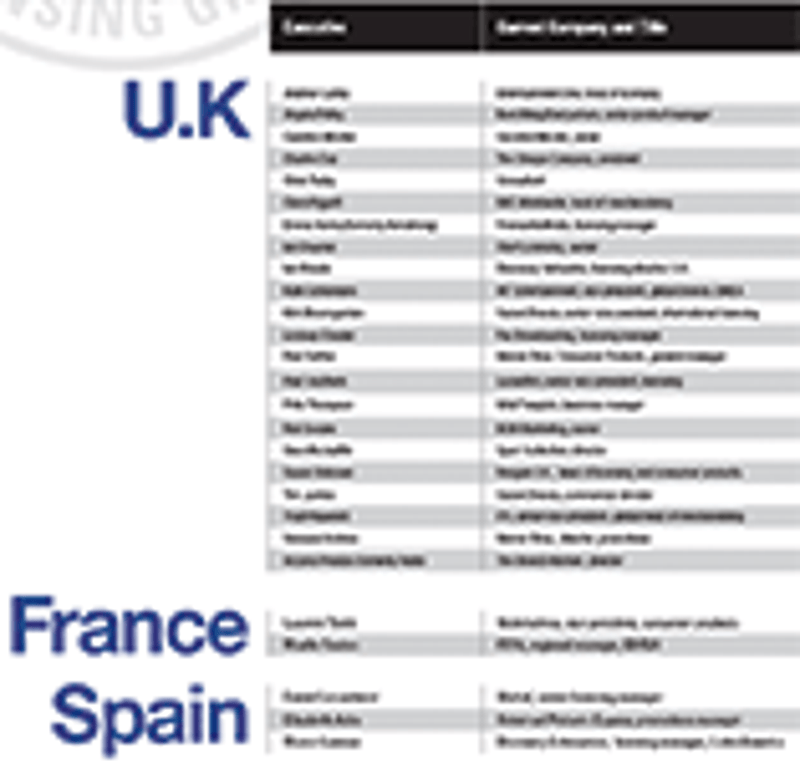 CPLG: Ready for the Future
Ted Larkins, SVP and GM, CPLG USA
While it's a special time for CPLG as it celebrates 40 years of accomplishments, it's also an exciting time for the licensing agency to strengthen its foundation and establish a strategy that will drive its growth in the future.
"It's about having a world-class portfolio in the core sectors, extending the business in a smart way and having the best-in-class partners," says Peter Byrne, chief executive officer, CPLG, with a passion that has been a fundamental characteristic throughout the agency's history. "We need to be a full-service agency that goes beyond basic licensing."
"Beyond the basics" translates into numerous key driving factors–expanding the brand's portfolio, developing a lifestyle approach for its properties, expanding its presence in the U.S., expanding its international presence, understanding the needs of its licensors and licensees and leveraging the inherent synergy with its parent company, DHX.
It's about building its newest brands–Michelangelo, Universal's Fast and Furious and Activision's Call of Duty–which exemplify CPLG'S lifestyle approach. It's about creating a winning program for England Rugby as it gears up for the Rugby World Cup in 2015. It's about developing the best approach for its top entertainment brands such as Despicable Me, Skylanders and The Simpsons 25th anniversary. And most importantly, it's about adding new properties, several of which are currently in various stages of negotiation and development.
"We need to support brand development from scratch," Byrne says. "It's about being responsive, having expertise on the local level, building retail relationships, managing invoices and collections, designs and so on. We need to be connected with consumers, retailers and local markets and to keep our finger on the pulse of the business. It's about delivering our unique approach to the business and differentiating ourselves from the other agencies. CPLG is one of the most respected brands in agency business today, and we need to expand in a measured and focused way."
"You can be a small, petite agency, or what's harder, is to be bigger fish with a more global reach than we have had up to this point," says Steve Manners, executive vice president, CPLG. "We are very strong in Western Europe, which has really been our heartland. The willingness now is to really look at how we can expand."
Manners emphasizes that CPLG is not moving away from entertainment as its core business, but, "we are simply looking for new opportunities that will expand the portfolio." The Michelangelo property is one example that has taken CPLG into a new category, with other properties in the works.
According to Manners, another focus is to expand global or regional rights outside of traditional CPLG territories and to additional offices in new territories. The establishment of CPLG USA in Los Angeles, Calif., head by Ted Larkins, will give the company a tremendous base to grow and expand.
Manners believes the future role of the agency and what licensors are looking for will be retail expertise.
"It's all about retail," he says. "It's a fundamental change in business–before, you didn't have to know a retailer. Now, you must understand how to develop the different aspects and tiers of retail."
Manners admits that it was a sensitive transition when Byrne joined CPLG, but that there is a renewed outlook because of Byrne's enthusiasm and wisdom.
"I have been with CPLG (before Byrne and the DHX acquisition), and this is one of the most exciting times–there is a real sense of purpose and direction."
With the re-brand, improved internal operations, new property development and expansion into new territories, Byrne has developed a strategic plan that will help CPLG build upon its fundamental strengths and set the course for the next 40 years.
Read more about:
Subscribe and receive the latest news from the industry.
Join 62,000+ members. Yes, it's completely free.
You May Also Like
Loading..