Saban Brands Feels the Power
Saban Brands Feels the Power
This newly formed global brands management company, a subsidiary of Saban Capital Group, is off to a powerful start with the acquisition of a well-established boys' entertainment property, a broadcast partnership with Nickelodeon and a well-devel

This newly formed global brands management company, a subsidiary of Saban Capital Group, is off to a powerful start with the acquisition of a well-established boys' entertainment property, a broadcast partnership with Nickelodeon and a well-developed business strategy.
If there was ever any basis of truth to the old adage that "what goes around comes around," then the recent acquisition of the Power Rangers property by newly formed Saban Brands is the perfect example.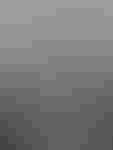 Saban Capital Group, a private investment firm founded by Haim Saban, last month announced the formation of this new subsidiary, dedicated to the development of a global brand licensing management business. It allocated a sizeable capital investment of more than $500 million to the new entity to be used for the acquisition of global consumer brands and intellectual properties in various categories, including entertainment, fashion, lifestyle, celebrity and consumer brands.
And the new group wasted little time making its first purchase. Within a few days of the official announcement of the subsidiary on May 5, Saban Brands acquired the Power Rangers franchise from The Walt Disney Company for an undisclosed sum, thus returning it to Saban, who founded the property in 1993, and Elie Dekel, who spearheaded its brand licensing business development and is now president of Saban Brands.
"It's thrilling to have our first brand in hand," says Dekel. "It's somewhat nostalgic and feels like a reunion, to have that first brand be Power Rangers. It was so much a part of our business in the 1990s when we were launching the show and growing Saban Consumer Products as a business."
The Power Rangers franchise enjoyed a well-balanced home within the Disney family, but it never made the top of its list for growth and expansion. This is the reason why this deal is a bona fide win-win for both companies. It allowed Disney to sell off a dormant franchise and gives Saban Brands the opportunity to develop the property and get its organizational structure in order with an established brand that has potential—especially in the hands of the executives who developed it at its peak.
"It's exciting to see where we can take it now," adds Dekel. "It's a bit daunting to realize how big it had been, and so our sights are set pretty high on trying to manage its return to greatness. There are several hundred licensees connected to Power Rangers around the world, so it comes to us with a very robust licensee list. We feel that there is still tremendous untapped potential in the brand."
The "Power Rangers" series first aired in 1993 on the Fox Kids Network and quickly became the world's No. 1 boys' property based on toy sales and TV ratings, a ranking it held until 1997. Disney acquired the property in 2001 as part of its purchase of Fox Family Worldwide, which included Saban Entertainment and its kids' programming line-up.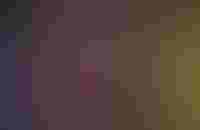 According to the License! Global exclusive top licensors report, Saban Consumer Products reported $600 million in worldwide retail sales of licensed products in 2000. Dekel says that in that same year the Power Rangers franchise represented close to $5 billion in aggregate in retail sales worldwide.
In addition to the worldwide rights, the acquisition includes more than 700 episodes of "Power Rangers" produced over 17 years.
Saban Brands also announced a partnership with Nickelodeon to air past episodes on Nicktoons later this year and 20 new episodes (season 18) of the "Power Rangers" in 2011.
"We are truly excited to be partners with Haim Saban and his team," says Cyma Zarghami, president, Nickelodeon/MTVN Kids and Family Group. "As one of the original leaders in kids' television he helped to create powerful brand equity for Power Rangers, and with partnerships like this Nickelodeon will be able to build a broader audience, serve multiple demos—especially boys—and expand our programming offerings."
Dekel believes that the show was being aired in difficult time slots and that it was always a part of Disney's Jetix block but was phased out last year when Disney XD was established. "The show now appears on ABC Family on Saturdays in the late morning, which unfortunately is oftentimes the time slot that gets preempted for sports, he says.
"Power Rangers hasn't had the benefit of the exposure platform that it used to have, and we believe that with the combination of full exposure that Nick can deliver seven days a week, as well as what Saban will be initiating from a marketing and brand building effort," explains Dekel, "there is tremendous upside to reignite the brand and make it again ubiquitous in pop culture."
In addition, Saban Brands renewed its deal with Namco Bandai as the property's long-term master toy and video game licensee.
"Power Rangers is one of the world's leading children's entertainment properties and we are delighted to see its return," says Saban, chairman and chief executive officer of Saban Capital Group. "We are also very proud and excited to renew our long-standing partnership with Namco Bandai, and to know that this powerful combination of experience and capabilities will continue to support the global success of Power Rangers."
Dekel envisions making the show more contemporary and taking it back "to its original DNA, with more charm, humor and campiness that was so much a part of the early seasons that over time got somewhat subdued."
In addition to new content, Dekel says the initial strategy for the brand will focus on promotional efforts, retail partnerships and grassroots entertainment and live appearances. Dekel envisions brand extensions to include live events, theme park experiences and a feature film. Dekel says video games, mobile content and music with a more commercial point of view are also planned.
"There is tremendous opportunity to bring Power Rangers back to their fans," he says.
In addition, Dekel believes retail partnerships are critical to the property, much as they were in the 1990s.
"We will reach out collaboratively to retailers in terms of providing programs, opportunities, promotions and support to help the brand rekindle the energy it had in the 1990s,'' explains Dekel. "It's one of those properties that given the right support can continue to deliver year after year, and that's rare in this business. We see part of our restaging and rebooting of the franchise to include retailers as an integral part of that."
Brand licensing veteran Dekel, who most recently served as executive vice president of licensing and merchandising for Twentieth Century Fox and previously worked with Saban beginning in 1989 in various roles, including president of consumer products for Fox Family Worldwide, believes the timing is right for this ambitious start-up venture.
"Saban brings a unique set of skills, resources and capabilities that really can help brands to evolve into a new and different position in the market," he says.
"The formation of Saban Brands enables us to utilize our extensive experience to create and grow compelling global properties that reach into every aspect of consumers' lives through strategic and far-reaching licensing partnerships. As media and consumer options become increasingly fragmented and proliferated, our underlying thesis is that properties that resonate with consumers today will only become more meaningful over time," says Saban. "We are committing significant investment capital to Saban Brands and have great confidence in Elie and his executive team as they build a leading global intellectual property company."
The creation of Saban Brands reflects the trend in brand licensing of creating a management company to develop properties worldwide, as well as the significance of licensing and merchandising as a key business model that is increasingly important to major retailers, as well as embraced by consumers.
This investment by Saban Capital represents a major commitment to the development of a potentially powerful portfolio considering the most recent acquisition of United Media (Peanuts) by Iconix Brand Group for $175 million. Iconix is the world's second-largest licensor, reporting $9 billion in retail sales of licensed merchandise in 2009, a $3 billion increase over the prior year.
Says Dekel, "Saban Brands represents a new approach to brand management and licensing. Leveraging our unique capabilities, significant resources and transmedia orientation, Saban Brands is poised to become a force of innovation and opportunity."
In addition to the redevelopment of Power Rangers, Dekel says Saban Brands is now in the process of building an executive team, which he envisions as the "dream team in brand licensing," and to researching other potential brand acquisitions.
"Power Rangers is the first brand in our portfolio and it is a tremendous start in bringing a whole new energy to the property and bringing it back to the licensing community," he concludes.
Subscribe and receive the latest news from the industry Article
Join 62,000+ members. Yes, it's completely free.
You May Also Like
---