10 Minutes with Julie Newman, Founder, Jewel Branding
10 Minutes with Julie Newman, Founder, Jewel Branding
Julie Newman, founder, Jewel Branding, chats with License Global about Licensing Week Virtual, working from home and the importance of creative services.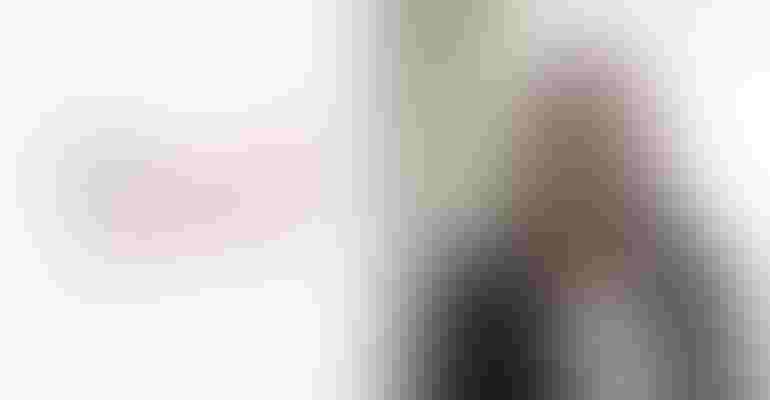 Jewel Branding, founded by Julie Newman, is known for its licensing and creative services. As trade shows are moving online and work is done entirely from home, businesses like Jewel Branding are making moves to continue operations during the pandemic. Jewel Branding, which signed on to be a platinum sponsor for Licensing Week Virtual, tells License Global about the importance of the virtual event, the new normal of working from home and the brand licensing industry as a whole.
How do you think Licensing Week Virtual will help those in the licensing industry during the COVID-19 pandemic?
I think Licensing Week Virtual is a really great opportunity to bring the licensing industry together for information-sharing, connection, relationship-building and comradery. For our agency, Licensing Expo is a critical show to highlight our clients, meet with existing partners and forge relationships with new potential partners. We think LWV is a terrific platform to achieve all of the goals we set out for Licensing Expo and also enables us to participate in events such as the key notes, which are more challenging for us to attend at the live show because we have to be at our booth.
How do you see the licensing industry changing in the next five years?  
In general, the licensing industry will need to evolve with a world that will experience social distancing, resulting in a vastly different retail experience. The retail landscape was already going through significant change with a shift toward online, but the pandemic has expedited that progression. As always, brands will play a huge role in purchase decisions, whether in store or online, but the marketing approach that licensors need to take will shift. 
From an art and design perspective, we see a tremendous need to create efficiencies within this segment. We have been investing in technology to manage the huge amount of content in our portfolio, and the response from our licensors and licensees was so overwhelming that we decided to make the software available to everyone. We launched artonomo earlier this year, which is a smart content management tool that organizes, manages, sells and tracks digital content.
What would you say is the next biggest trend in brand licensing, and how can licensees and licensors prepare for that trend? 
With a crowded marketplace, brands need to find new ways to appeal to consumers and reinvent themselves. One of the biggest trends we've seen recently that we anticipate continuing is collaborations between brands and influencers. We've had a lot of success pairing our art influencers with brands for capsule collections and collaborations. It's really a win-win partnership where the brand can build some excitement, gain a new audience and enjoy broader promotion through the influencer's social media. The artist gains more awareness, exposure and credibility. Bouffants & Broken Hearts has enjoyed great success collaborating with leading brands globally including Sephora, Cotton On, Estee Lauder, Vans and Tonymoly.  Her quirky and distinct style appeals to a young audience brands want to reach, and consumers love the unique design and want to learn more about the artist and her story. 
How do you feel creative services play a part in the overall success of a licensing program? 
As a trend- and design-driven agency, creative services are absolutely critical to the success of a licensing program. It's what prompted us to launch a Creative Services division about two years ago and has been a growing area of our business. It became increasingly apparent that licensors, licensees and retailers are in constant need of creative guidance. For licensors, having a strong style guide, brand book and design direction will make the brand much more attractive to licensees and retailers. From the licensee perspective, there is a constant need for trend-forward design, professional mock-ups and strong retail presentations. We have also found retailers are increasingly providing trend guidance to their manufacturers to ensure they are getting the products they want to see. Strong, trend-forward design can be the difference between a good product and a great product that sells through.  
What do you see as the most beneficial habit those in the licensing industry should implement while working from home?  
At Jewel, we have been a virtual team from the very beginning. We have all worked from home and implement several strategies to stay connected on a weekly basis including a weekly huddle call and individual update calls with team members through Zoom. We joke that we were using Zoom before Zoom was cool! We started using video conferencing about four years ago, and it was a game changer and has been a way for us to connect and build a strong team culture, even though we're not physically together. Over the past few months, we've shared some helpful tips with our licensees about how to work remotely, which include:
Get moving – Start the day off getting in some movement;

Create a designated work space – Creating a work zone can be a great way to mentally and physically separate work time from home time; 

Get Dressed – Working from home can be an excuse to stay in your pajamas all day, but this simple act will set your whole day up to be productive; 

Take Breaks – Turn off your screens a few times during the day to help keep you refreshed and ready to work. Do an activity like stretching, walking, organizing or making food; and 

Stay Connected – Working from home can feel isolating, but regular engagement with coworkers and colleagues is critical.
LG: What role have trade shows played in your strategy for licensees/licensors? 
Newman: Trade shows are a very important part of our business and a one-stop shop for us to meet with so many existing and potential partners. For the shows we've exhibited at, such as Licensing Expo and Brand Licensing Europe, we have forged many new licensing deals and further built relationships with our partners. These shows have helped us grow both domestically and internationally. We also have attended various trade shows throughout the years in a variety of consumer product categories, which has enabled us to source many new licensing opportunities.
Subscribe and receive the latest news from the industry Article
Join 62,000+ members. Yes, it's completely free.
You May Also Like
---