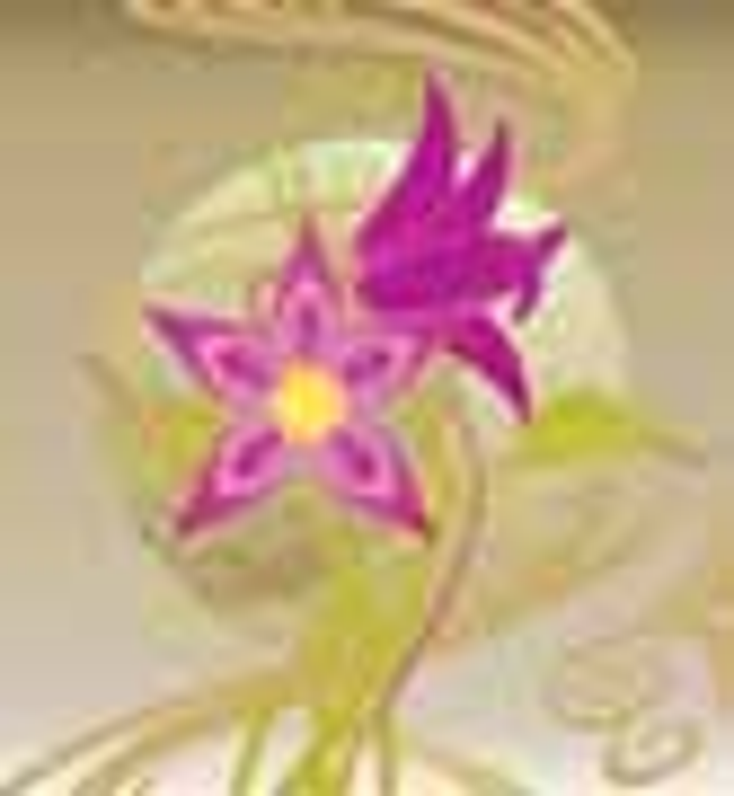 ]>
Disney's comic tradition began more than 70 years ago with such beloved favorites as Mickey Mouse, first published as a comic strip in the U.S. in 1930 by King Features Syndicate, and as a comic magazine in 1935. Today, Disney Publishing Worldwide, a unit of the company's consumer products division, is keeping that tradition alive with a slate of cutting-edge comic content including the worldwide publishing phenomenon,
W.I.T.C.H.
In this
License!
exclusive, Andy Mooney, chairman of Disney Consumer Products Worldwide, speaks to the current success of the property and provides insight into future plans.
Conceived and developed in Italy via Disney's Milan-based comic production center,
W.I.T.C.H.
was created after two years of socio-cultural studies on 'tween girls. Established in 2000, Milan's comic production center oversees the editorial direction and production of comic titles launched by the Global Children's Magazine group, and works in conjunction with Accademia Disney, a Milan-based
training center where artists and writers learn Disney's signature style. Launched as a comic magazine in Italy in 2001, W.I.T.C.H. follows the adventures of five young heroines— Will, Irma, Taranee, Cornelia, and Hay Lin (hence, the acronym W.I.T.C.H.)—who have been given special powers to help save the world. In keeping with Disney's rich storytelling heritage, the story line combines elements of fashion, fantasy, magic, and humor, along with the everyday tribulations of middle school, friendship, family, and just plain growing up. With a diverse mix of characters, including leader Will, class clown Irma, quiet Taranee, popular Cornelia, and free-spirited Hay Lin,
W.I.T.C.H.
offers something for everyone. Set in a world divided between those who want peace and those who are out for war, the five heroines must utilize their powers and preserve the fragile border between good and evil. "We selected comics as a medium and Italy, specifically, as a launching pad because the comic industry in Europe is very vital and alive," says Mooney. The strategy worked, and
W.I.T.C.H.
became the most successful children's magazine launch ever, with 6 million copies sold in its first year. "After experiencing unbelievable success in Italy, we launched
W.I.T.C.H.
in 65 other countries around the globe," says Mooney. "It was really an eye-opener for us. It didn't matter if it was Finland, Poland, or France, the story line resonated with 'tween girls." In spring 2004,
W.I.T.C.H.
was introduced in the U.S. through an extensive book program, which resulted in sales exceeding 1 million copies by year's end. "When we first were debuting the property in the U.S., we felt we needed to get the stories out, but agreed that comics were not the best medium. Instead, we introduced 13 chapter books in 2004, with another 10 planned for release through spring 2005." Included among this year's releases are three titles in the novelization series; two new guide books: "W.I.T.C.H. Friends" and "W.I.T.C.H. Secrets," which feature quizzes, advice, and tips for trendy 'tweens; and a special boxed set of the first four books in the series. Two new formats also are included in the program, with two graphic novels featuring four-color comics and three brand new stories entitled "W.I.T.C.H. Adventures," which focus on the original stories of Will, Taranee, and Cornelia. To date, Disney Publishing has shipped more than 1.2 million
W.I.T.C.H.
books to all the top booksellers and mass retail accounts, including Barnes & Noble, Borders, Wal-Mart, Target, and Costco.
W.I.T.C.H.
books currently are in the top 10 paperback series at both Barnes & Noble and Borders.
"W.I.T.C.H.
books are selling-in at a higher rate than the
Lizzie McGuire
books did in their first eight months on the market, and Lizzie had a hit TV show for two years before those books were published," notes Mooney. With 33 editions and worldwide magazine sales reaching the $15 million mark in 2004,
W.I.T.C.H.
is the fourth largest magazine in terms of distribution and the largest children's comic book, adds Mooney.
W.I.T.C.H.
also is conjuring up success as a half-hour animated series on ABC Family's Jetix block, ABC Kids, and Toon Disney. The program's January 17 debut on Toon Disney was the network's top series premiere among its various key properties, and ranked as the Jetix action block's No. 1 show for the day in all key boys' and kids' demos, and No. 2 (behind
Legend of Tarzan)
with girls. Meanwhile, the premiere on ABC Family ranked as Jetix's No. 1 show for the day among kids and girls ages 6 to 11, and sparked triple-digit increases on ABC Kids with viewers ages 6 to 11 from the time period's previous four-week average. This spring,
W.I.T.C.H.
also will premiere in three languages on Jetix Europe and Latin America. Ultimately, says Mooney, "We are looking to have the show in every market by the end of 2005." The series' success spells good news for Disney when it comes to a strong consumer products showing. According to Mooney, "Once the show gets on-air and establishes firm ratings, the licensing community will see the strength of the ratings and the property, and get on board." Disney already has greenlit a second batch of episodes, and, confides Mooney, 2006 will be a big year for
W.I.T.C.H.
consumer products, particularly toward fourth quarter. Europe already has seen product roll out, predominately in the toy, stationery, and apparel categories. European retailer Oviesse launched apparel in back-to-school 2003 and saw a 70 percent program sell-through after two weeks, including outerwear (83 percent after two weeks), underwear/sleepwear (78 percent after three weeks), and accessories (80 percent after four weeks), while the winter 2003 apparel offering had an 80 percent program sell-through after three weeks. Apparel also was launched at Carrefour. Thus far, notes Mooney, the rollout in Europe has been limited. "As the television series has not debuted, we are relying only on print, so we've been focusing on the characters themselves with fashion dolls, stationery, and accessories." As for the U.S. marketplace, Mooney sees fashion dolls, stationery, accessories, and apparel being the first products to hit shelves. But he anticipates the program will go broad very quickly, extending into categories such as video games with several girl-oriented titles. "The beautiful thing about children's cable television in the U.S. is its widespread reach," says Mooney. "Having a successful TV show is our marketing strategy and our way of supporting
W.I.T.C.H.'
s presence at retail." As Mooney looks ahead, there is no doubt in his mind that
W.I.T.C.H.
is a franchise property. "I think everybody in the senior management team would agree this property contains a number of fundamental elements that have a universal appeal. It's very uniquely targeted to girls and fills a void in publishing for 'tweens."
Subscribe and receive the latest news from the industry.
Join 62,000+ members. Yes, it's completely free.
You May Also Like
Loading..