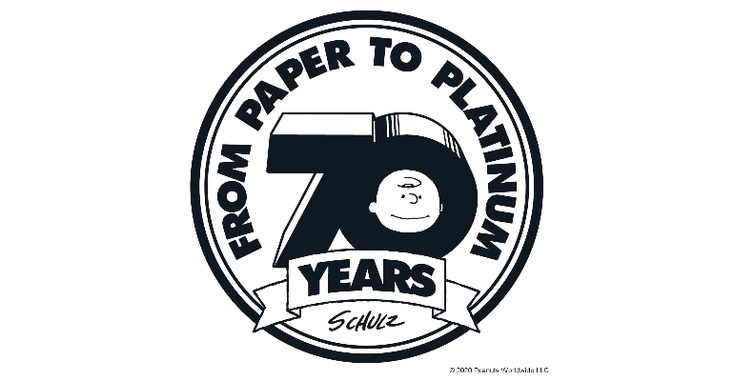 Peanuts 
came onto the scene in 1950, and ever since, the beloved comic strip characters have made their way into licensed merchandise all over the world. The brand has never seemed to wane in popularity, which makes it one of the most sought-after brands in licensing, even as it approaches its 70th anniversary. As Festival of Licensing quickly approaches, 
License Global
 had a chat with Roz Nowicki, executive vice president of the company, to discuss working from home, licensing deals and more.
Peanuts is appearing at 
Festival of Licensing
, a month-long large-scale digital gathering that unites the global licensing industry to connect, learn, strike deals and do business on an international stage. The event takes place Oct. 6-29. 
Register for free now!
License Global:
For those who don't already know who you are, who are you and how do you fit into the licensing industry?
Nowicki:
Peanuts
is one of the Top 10 licensed properties in the world, celebrating 70 years since the comic was first introduced this year. We have one of the most recognizable character groups in the world. In terms of myself, I am grateful for being a part of the licensing industry for many years!
Peanuts
has a long history in the licensing business and has reached out into multiple
categories. What do you hope
Peanuts
will accomplish next, and are there any plans already in the works?
We have an amazing breadth of categories licensed in most major markets around the globe. Up next is more new content on Apple TV+, and we are expanding further into the experiential space, with new attractions recently opened in Korea and Taiwan and many more in discussion!
What is the current biggest trend of industry disruption that you see due to the pandemic, and what's the biggest industry disruption you see on the horizon that would have happened regardless?
Retailers that did not have robust e-commerce platforms have suffered more than others and now are racing to catch up to their competitors, who already had strong on-line presence and business. At
Peanuts
, we are working hard to optimize our e-commerce visibility using analytics to drive consumers to our products across the digital space. Additionally, we are increasing engagement on social media platforms (already tremendous numbers) and are updating our own Peanuts.com website, relaunching very soon!
What advice would you give yourself if you could go back to the beginning of your career, and what advice would you give newcomers now? 
Same as what I tell my kids… deal with people honestly and fairly. Treat others as you want to be treated. It's that simple.
What do you see as the most beneficial habit or biggest change those in the licensing industry should get accustomed to even after the pandemic is completely over? What do you think will change permanently in regards to business?
Working from home requires discipline, and it is imperative to find that balance and take time away from the screen and keep to a schedule. Also, I believe companies will be more accepting of working from home more frequently than in past. At least for
Peanuts
, the business has remained very strong, and as a team we have effectively adjusted to working remotely.
Is there anything else you'd like to add?
The entire
Peanuts
team has been working full stop throughout the pandemic, and while we are like a big family, we do miss seeing one another each day in the office. We have persevered and not missed a beat, I am proud of the team for this major accomplishment!
Read more about:
Subscribe and receive the latest news from the industry.
Join 62,000+ members. Yes, it's completely free.
You May Also Like
Loading..