Licensing Leadership Summit: Veronica Hart of ViacomCBS Consumer Products Details the Potential of Experiential Licensing
Licensing Leadership Summit: Veronica Hart of ViacomCBS Consumer Products Details the Potential of Experiential Licensing
Veronica Hart of ViacomCBS Consumer Products shares how experiential licensing is bringing brands closer to fans than ever before.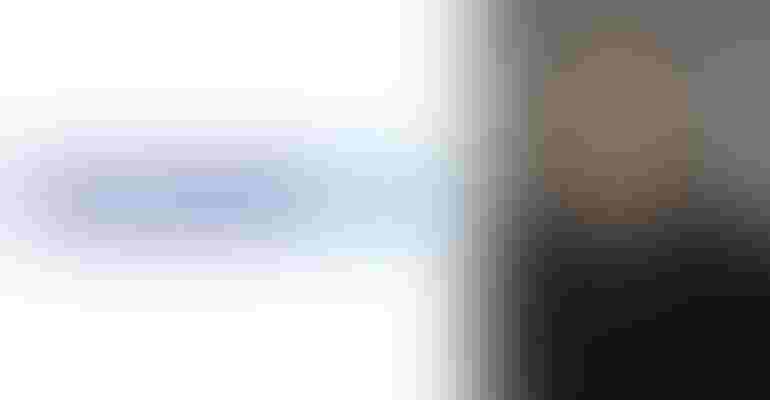 Do you remember the Holodeck from "Star Trek: The Next Generation?" It was a fictional device that created fully immersive environments that the crew of the Enterprise could interact with in real-time. The Holodeck was a mainstay of the series and the reason why the show's writers could transport the show's fictitious characters to far-off lands such as Victorian London or the 19th-century American West.
While still not a reality in the real-world, the Holodeck has started to inch closer to an actual attraction in recent years. Sandbox VR and CBS Interactive recently partnered for the "Star Trek: Discovery Away Mission" virtual reality experience. Inspired by the "Star Trek: Discovery," the VR experience leverages full-body motion capture technology and VR headsets to bring the world of "Star Trek" to life. 
Both the Holodeck and its real-world analogy highlight the power of immersive entertainment. From VR experiences to restaurants-themed after beloved IP, experiential licensing and immersive experiences has become one of the most impactful ways to get brands in front of consumers.
When looking at successes in the space, one of the first companies to come to mind is ViacomCBS. Aside from their work on the aforementioned "Star Trek: Discovery Away Mission" experience, the company has also developed a travel package inspired by the Showtime series "The L Word: Generation Q" and a "Twin Peaks" fan experience.
A key player in developing the company's vision is Veronica Hart, executive vice president, global franchise management, CBS Consumer Products, ViacomCBS Consumer Products. In her role, Hart oversees licensing across all CBS brands and categories, inclusive of global attractions and live events, gaming, toys, collectibles, apparel, gift, and home. Hart's portfolio of titles includes the entire "Star Trek" franchise, current CBS shows such as "MacGyver" and "NCIS," Showtime series like "Billions" and "Twin Peaks," as well as properties such as "Twilight Zone" "Dynasty" to "90210."
License Global recently spoke with Hart to hear more about her work on immersive experience licensing and the entertainment industry as a whole. She chatted with us ahead of her upcoming speaking engagement at the Licensing Leadership Summit, taking place on March 16 and 17 in New York City. Her session, "Feeding the Fans: Elevating IP Through Branded Dining Experiences and More," will highlight how immersive experiences have brought fans closer to their favorite IP and create new fans for years to come. 
Hart spoke to us about the most significant trends she sees in the industry, what she would tell herself if she could go back in time and what to look out for during her upcoming session at the Licensing Leadership Summit. 
License Global: What has been the biggest change you've seen in the licensing and retail business over the last five years? 
Hart: It's no surprise that the explosion of social media has changed the way consumers find and interact with their like-minded community online. As a result, retail habits are shifting. Immersive experiences like retail pop-ups and licensed restaurants are a fantastic way to develop a form of licensing that can attract dedicated adult and nostalgia-driven consumers and the FOMO surrounding these experiences. This depends on your brand, but it's been especially relevant for adult and super-fan targeted series and films.
What is the biggest trend or industry disruption that you see on the horizon that not enough people are talking about? 
The industry continues to innovate in response to consumer trends and the changing retail landscape. Technology will continue to transform all product licensing, including the experiential category. I truly believe fully immersive experiences will continue to grow in relevance and importance in the industry as an extension of the traditional retail environment.
If you could go back in time, what piece of advice would you give yourself at the start of your career? 
I think my biggest piece of advice to myself 20+ years ago would be to embrace the changes as they come in the licensing business, and veer outside of cookie cutter thinking when you can. Some of the most interesting deals I've ever been a part of have been ones that seemed out of the ordinary and break out of a traditional mold. The most important thing is to build your brand DNA and franchise strategies for your property first, and then execute interesting programs that help drive that approach forward. 
What is the key to a successful experiential brand licensing deal? 
There are a variety of levels of thresholds to consider. The revenue opportunity is a big measurement of success for both the licensor and licensee to invest time and energy into a partnership in this area.
These deals also help keep brands relevant with new generations, and can become a great marketing tool for anniversaries, launches and other milestones to drive your other licensing businesses. These partnerships take time to get right and cultivate. You can only create a successful licensed experience if you have a clear vision that can be replicated. But when it's done right it's rewarding and compelling both as a brand expansion and as a licensing deal.
What are you hoping people get out of your talk at the Licensing Leadership Summit? 
It's a transformative time in licensing. Brand owners are looking at new ways to connect to fans and prospective customers, both at traditional retail and through other non-traditional methods. With an adult, nostalgia portfolio like the one CBS and Showtime has overseen over the years, restaurants and pop-ups are an innovative approach to directly reach your consumer. It's all about knowing your audience and the DNA of the properties you are licensing.
In this session, we will share more about the recent trends in this area related to restaurants and pop-ups, using examples from our portfolio like "Beverly Hills 90210" and "Star Trek." This panel will also feature Derek Berry, who is a true pioneer in the pop-up restaurant licensing space, having built the 90210 Peach Pit pop-up, as well as others like Saved by the Max and Breaking Bad. Derek can share some of the strategies and tactics that have resulted in a tremendous track record for his company in this area.
Learn More
To hear more from Hart and other licensing thought leaders, register to attend this year's Licensing Leadership Summit, taking place on March 16 and 17, 2020, in New York City, New York. The re-imagined executive-level conference and networking event will present a comprehensive program that covers industry-focused topics shaping the licensing world.
The Licensing Leadership Summit is organized by the Global Licensing Group at Informa Markets, the organization behind leading trade shows Licensing Expo, Brand Licensing Europe, Licensing Expo China and Licensing Expo Japan, as well as License Global.
Sponsors of Licensing Leadership Summit 2020 include JPatton, an industry leader in providing innovative, customized solutions that combine patented brand-protection products and services with unrivaled consumer engagement opportunities; Dependable Solutions, Inc., which delivers the latest financial management and creative approval systems and services to agents, licensors and licensees by experienced specialists who have licensing, creative and royalty backgrounds; Trevco, which helps materialize the brand vision of more than 800-plus licensed brands through the manufacturing and sales of licensed consumer products with a focus on apparel and accessories; and Future State Brands, a global consumer goods and marketing company with a mission to lead cannabis from the black market to the supermarket.
Subscribe and receive the latest news from the industry Article
Join 62,000+ members. Yes, it's completely free.
You May Also Like
---