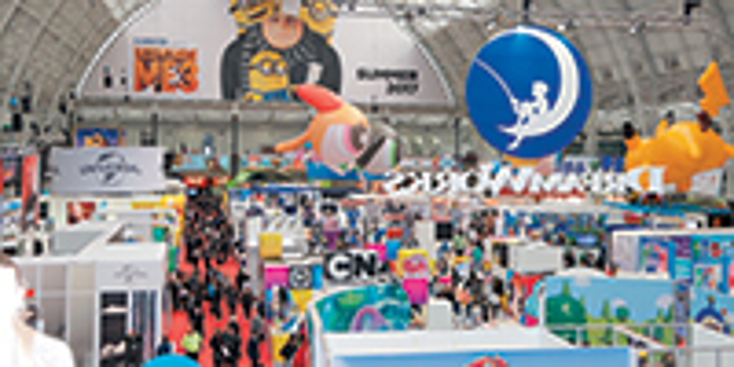 Nearly two decades in, Brand Licensing Europe is kicking off this month stronger than ever.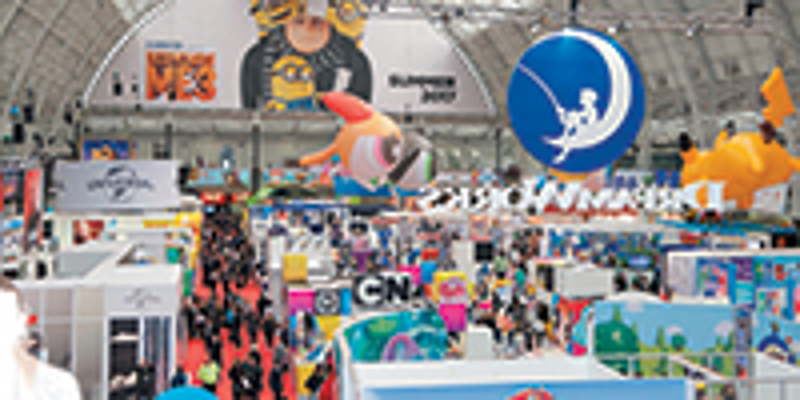 Taking place Oct. 10-12 at London's Olympia, BLE will offer many of the features that exhibitors and attendees have come to rely upon, such as its differentiated zones for easy floor navigation, as well as new and enhanced offerings that will add to the experience.
BLE will welcome back many exhibitors including popular brands such as Nickelodeon, Toei Animation, Mattel, "Masha and the Bear," Moomins, Smiley and more; while attendees will find new brands on the show floor like 24H Le Mans, Admiral Sportswear, Ducati, Emoji, Endemol Shine, Juventus, Level-5 Abby, OpSec Security, Rugby World Cup 2019, TF1 Licenses, The Point 1888, SYBO Games, Striker Entertainment and more.
Brands & Lifestyle Gets a New Look
This year, the team behind BLE has revamped the show's Brands & Lifestyle
Zone to include a product showcase that will highlight the vast diversity and creativity of licensed products targeted toward adults. The showcase will feature more than 25 exhibitors that have donated over 150 licensed products representing 60 brands and a host of categories including apparel, health and beauty, food and beverage, accessories, giftware, electronics and furniture. Those participating in the showcase include companies such as Beanstalk, CAA-GBG, IBML, Global Icons, Pink Key Consulting, JELC, V&A, Juventus, FIFA, Brandgenuity and more.
The Brands & Lifestyle Zone is further enriched by its annual seminar program, which will feature conversations on topics that are meaningful to the business at large.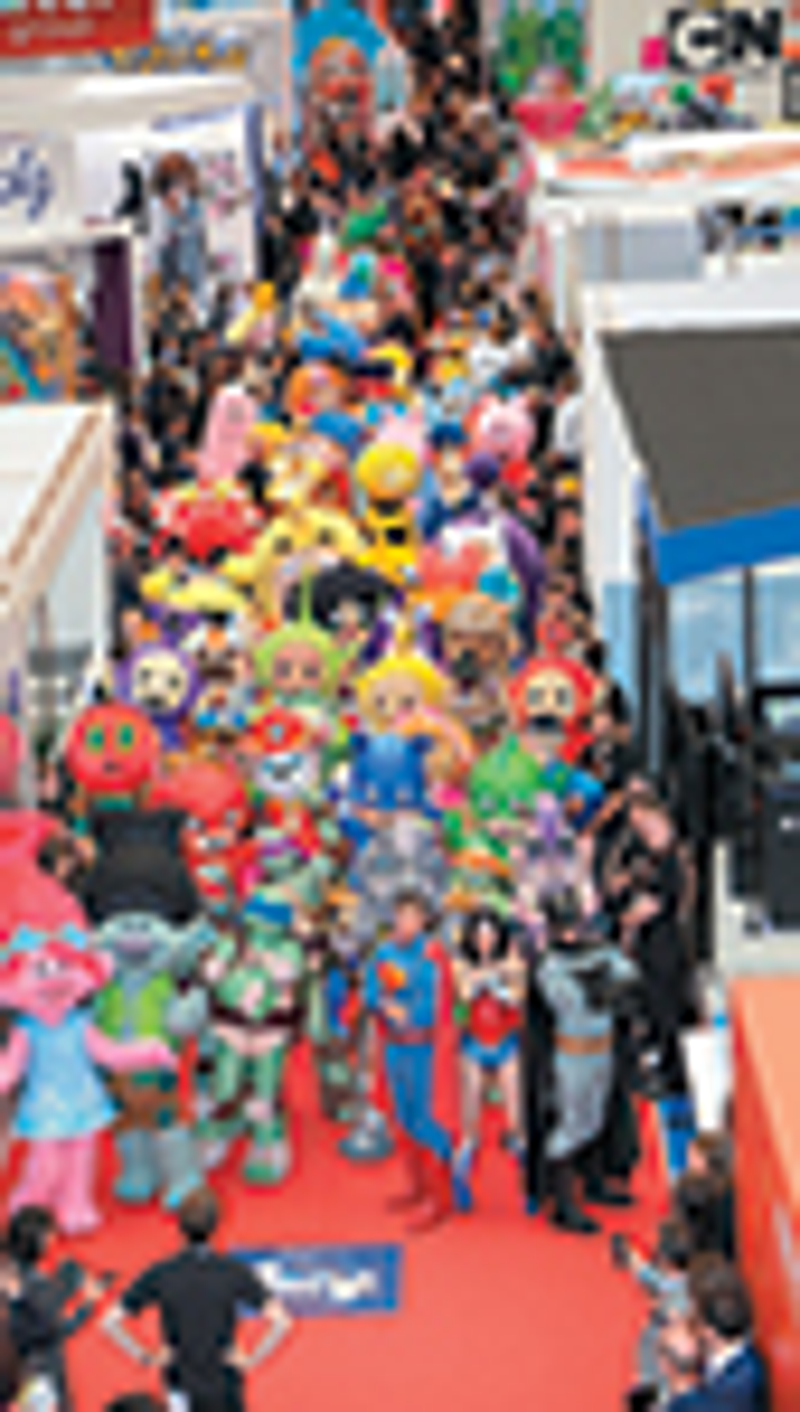 This year, thought leaders from major players in the licensing arena are set to host talks including Lauren Sizeland from V&A; Angela Farrugia and Lisa Shapiro from CAA-GBG; a straight-talking panel hosted by Richard Pink from Pink Key Consulting that includes Penguin Random House's Susan Bolsover, Perfetti Van Melle's Christine Cool, Fat Face's Gabrielle Sims and The Smiley Company's Nicolas Loufrani; and a presentation from football brand Juventus.
Additional educational opportunities can also be found in the Licensing Academy, sponsored by the International Licensing Industry Merchandisers' Association and positioned in the Character & Entertainment Zone. The free programming is designed to keep BLE attendees abreast of key trends affecting the European licensing industry.
Gaming Features Big in 2017
Another key focus and new feature for BLE 2017 is the video game category, which will be anchored by the inaugural Gaming Activation Zone.
The dedicated area will provide attendees with insight into some of the many ways gaming IP can be taken from screen to store, including a mock retail environment that will showcase a range of properties.
A keynote conversation with Sony Interactive Entertainment Europe's Mark Howsen, commercial development director, will further bring this new feature to life.
"Games have such a broad fan base today," says Howsen. "Of course, there are those who have been playing for years and grown up with certain characters who provide an opportunity to brand holders, but there are also newcomers to the field attracted by technological advancements such as smartphones and AR. Playing games is accessible to all, and we've discovered there are lots of different ways to appeal to players of all styles and walks of life. We are looking forward to discussing the opportunities our industry offers."
In the demonstration area, visitors will be able to get hands-on with leading gaming IP across all platforms and for all ages. Titles confirmed to-date include Sony Interactive Entertainment Europe's "Horizon Zero Dawn," Capcom's "Street Fighter," Ubisoft's "Assassin's Creed," King's "Candy Crush," Activision's "Call of Duty," Blizzard's "Overwatch," SEGA's "Sonic Forces," Rovio's "Angry Birds Evolution" and "Halo," which is presented by Tinderbox.
Exhibiting this year from the gaming category are Sony Interactive Entertainment Europe, Ubisoft, Capcom, Sega, King, Activision Blizzard, Rovio, Pokémon, Tinderbox, Animal Jam, Level-5 Abby, Those Licensing People, Sybo Games, Striker Entertainment and more.
Leading licensed apparel and accessories merchandiser Bioworld International will sponsor the retail environment, which will be housed within the Gaming Activation Zone.
Richard Radford, vice president, licensing, Bioworld International, will also take part in the gaming keynote panel. A selection of the company's licensed gaming products will appear in the retail outlet including merchandise from properties such as "Five Nights at Freddy's," "Call of Duty" and "Destiny."
Additionally, BLE has partnered with Mojo Nation to host the Toy & Game Innovation Zone, which will feature examples of licensed toys and games launched within the past 12 months, and preview new lines coming for the holiday season and into 2018.
BLE Plays Matchmaker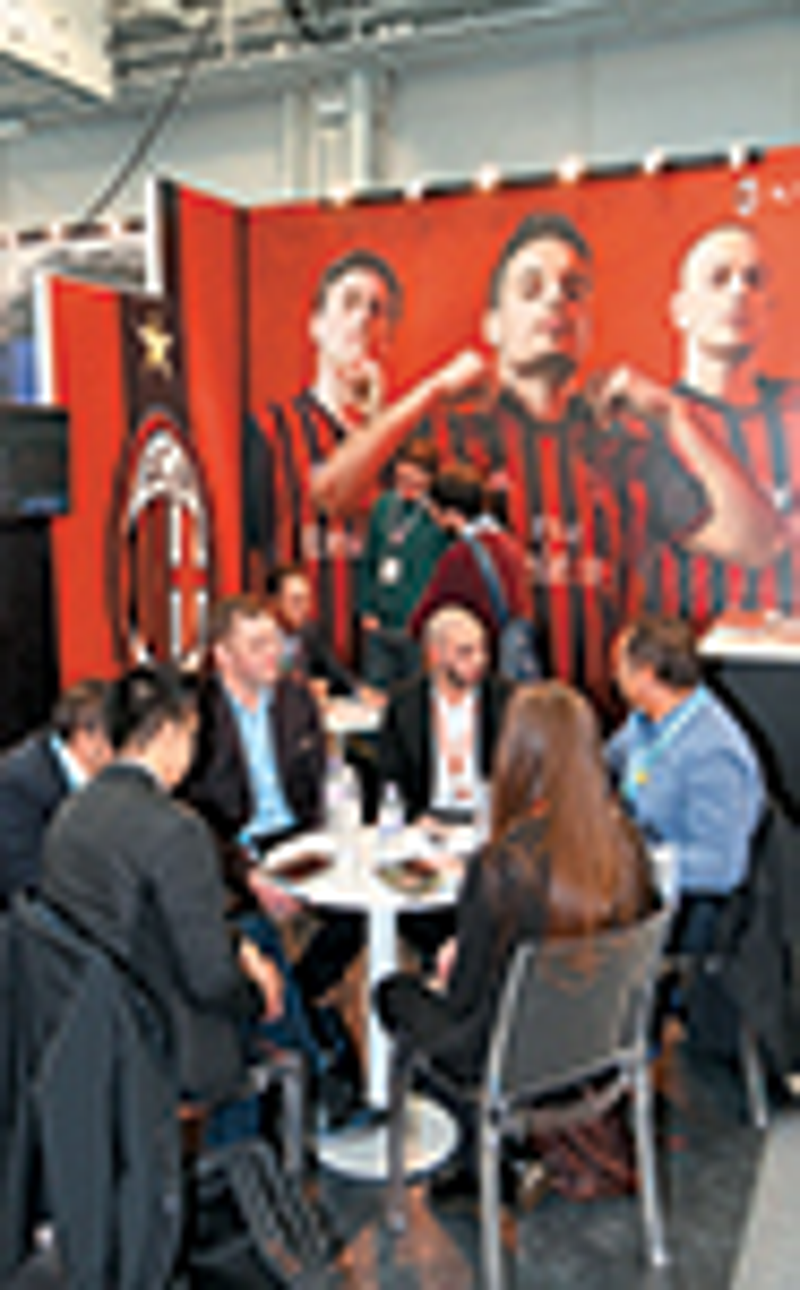 Returning again in 2017 is BLE's Matchmaking Service, which offers exhibitors and visitors the opportunity to pre-book business meetings ahead of the event. The free online service launched last year and resulted in more than 1,200 arranged meetings in 2016.
This year, the Matchmaking Service incorporates a host of new system enhancements, including improved search functionality. This increased accuracy will make it easier for visitors and exhibitors to request meetings with the businesses and brands most relevant to them, increasing ROI. A team of matchmaking professionals will support the service, assisting with meeting arrangements and managing the show's Matchmaking Lounge.
And There's More...
Other features, services and programs on offer at BLE 2017 include the Retail Mentoring Programme, which is designed to give buying and merchandising professionals from companies such as Character.com, Toymaster, M&Co, Morrisons and theater chains Odeon and UCI Cinemas Group a deeper understanding of the licensing industry.
Brand Licensing Europe is part of the Global Licensing Group, organized by UBM and sponsored by LIMA.
Read more about:
Subscribe and receive the latest news from the industry.
Join 62,000+ members. Yes, it's completely free.
You May Also Like
Loading..