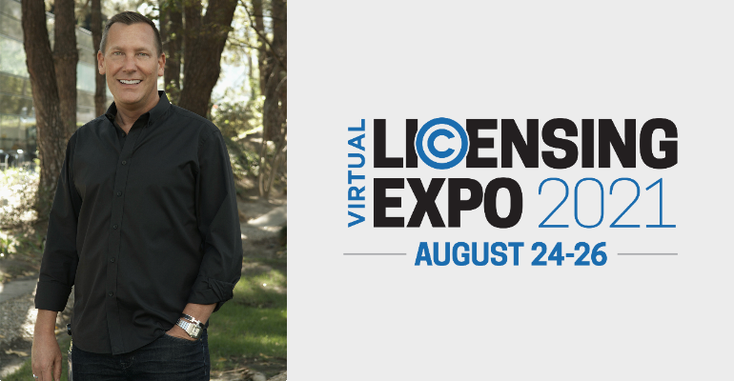 We will look back on the past 18 months as one of the most trying yet transformational periods in history. As the pandemic shuttered businesses and restaurants globally and society was locked inside, consumers formed new behaviors and consumed content at unprecedented levels. Most significantly, and to no surprise, video streaming usage experienced exponential growth. Consumer behaviors, as a result, shifted as people formed long-lasting bonds with the characters and franchises they routinely engaged with on the small screen. 
Through straight-to-streaming and hybrid movie approaches that sent shockwaves through the entertainment multi-verse, the theatrical experience was turned on its head in a way that further strengthens the consumer-to-brand bond. This transitional era poses an immense opportunity for brands as they continue to build out a library of IP and tap into the most optimal marketing tactic to drive growth: licensed IP.
One such IP owner driving this cultural phenomenon is Warner
Bros. Consumer Products, a name synonymous with global entertainment and far-reaching licensed goods, slated to keynote day one of Licensing Expo Virtual. The fully online event, produced in partnership with Licensing International slated for August 24-26, is designed to serve as the meeting place for the global licensing community and facilitate education, industry connection and deal-making. 
With the event on the near horizon, I sat down with Robert Oberschelp, senior vice president, global franchise management and brand product, Warner Bros. Consumer Products, who will kick off the online event alongside Pam Lifford, president, global brands and experiences, WarnerMedia. Oberschelp teased the opening keynote address and the studio's exciting new launches slated for the next few years.   
Anna Knight: We are excited to have Warner Bros. kick off Licensing Expo Virtual with the keynote address. Could you speak about the presentation and what attendees can expect?
Robert Oberschelp: We're excited as well. Pam and I will discuss our brands and franchises, how we connect to fans, and how we approach addressing consumers' needs. We'll also talk more about our approach to retail channels and share what we're excited about for 2022 and 2023.
Licensing is a strategic tool that you leverage across a wide variety of brand portfolios. What advice do you have for IP owners both new and experienced in licensing that are looking to extend their audience reach?
Licensing is a great business model that allows IP holders to reach their fans beyond content, beyond the screens and give them the opportunity to show off their fandom. The best advice I can give is to ensure you know your fans, what they want, and where they are shopping.
How did licensing serve as a powerful tool to connect with consumers during the pandemic?
Throughout the pandemic, our relationship with retailers and licensees allowed us to keep our core franchises top of mind with our fans, whether they were quarantining in their comfy clothes watching HBO Max or having family time putting together puzzles, reading comics or playing with toys. The digital experience became even more important, and we were there to surprise and delight our fans with new games, product assortments and more.
Going back to Licensing Expo Virtual, what excites you the most about the upcoming event?
While we wish we could be together in Las Vegas, having a few days dedicated to the industry and keeping it top of mind makes us happy. We will undoubtedly see an influx of calls and meetings to drive the business forward, along with the "just checking in" hellos.
I understand you'll also be exhibiting at the upcoming event; any exciting new product
For Warner Bros., I think the most exciting part of Licensing Expo Virtual is sharing the great content we have coming in 2022 and 2023.
Read more about:
Subscribe and receive the latest news from the industry.
Join 62,000+ members. Yes, it's completely free.
You May Also Like
Loading..