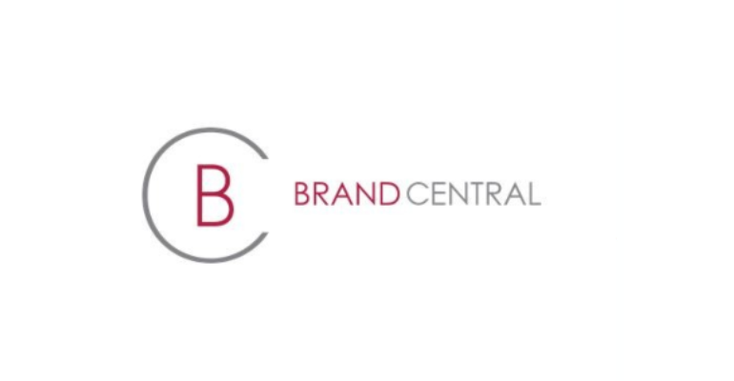 Working with an extensive portfolio of clients ranging from food and beverage brands like Tapatio Hot Sauce, Cap'n Crunch, Sonic Drive-In Restaurants and Kraft Heinz brands, to popular entertainment and digital brands such as Mister Rogers' Neighborhood, Hype House and Full Send/Nelk Boys, to trending lifestyle brands, STEM brand Rube Goldberg and faith-based heroes Bible bb's, Brand Central is truly behind the extensions and creations of some of the world's most recognized brands.
The top 10 licensing agency and brand consultancy is showcasing its roster of industry-leading clients at this year's virtual Festival of Licensing: Americas
Oct. 20-22. It's free to register and attend via 
.
Visit their virtual booth here
We recently spoke with Ross Misher, chief executive officer, Brand Central, to learn about new brand extensions, challenges brands face today, trends we can look forward to and much more.
License Global: Tell our readers about Brand Central and some
of the biggest licensing partnerships they might recognize coming from the agency.
Misher: Brand Central is pleased to announce some of our biggest partnerships in 2020. The Kraft Heinz Company, with its licensing agency Brand Central, is expanding into merchandise with the launch of its consumer products program. The new licensed partners include Casetify phone case and Funko figures, creating an assortment of branded products leveraging the iconic Kraft Heinz brands including Planters, Kool-Aid, Heinz, Jell-O and more!
Sally Hansen is thrilled to partner with Brand Central's client, Sour Patch Kids, everyone's favorite Sour Then Sweet candy brand, to release an irresistible Insta-Dri nail color collection – just in time for Halloween! This colorful, bold shade range is inspired by the most popular Sour Patch Kids 2 flavors you know and love – for a spooky, quick-drying manicure that's ready for tricks and treats.
To champion nerdy talents at home and provide students with engaging ways to be creative together, NERDS – the popular candy brand that celebrates being better together  – announced a first-time partnership with Rube Goldberg, known for the famously complex "machines" that perform the simplest of tasks in the most creative and fun way possible, in the virtual 2021 Rube Goldberg Machine Contest: "Shake & Pour a Box of NERDS."
Brand Central is participating in Festival of Licensing Americas. Can you tell us about some exciting news attendees can look forward to? 
We proudly represent the largest food and beverage portfolio in licensing, as well as the hottest brands impacting today's culture from Hype House to Full Send/Nelk Boys, to an amazing new preschool property hitting major networks next year. There is something for everyone at Brand Central!
What types of connections is Brand Central looking to build at the festival?
Mondelēz International brands (Oreo, Sour Patch Kids, Chips Ahoy!, Swedish Fish and more) would love to partner with other category and trend leaders to extend their brands to ignite the passion of their current fans and to reach new fans. They are hungry for headline-driving brand collaborations to disrupt and create conversation.
Our other brand extension clients include: food and beverage brands (Tapatio Hot Sauce, Cap'n Crunch, Sonic Drive-In Restaurants, Kraft Heinz brands (Kool Aid, Planters, Heinz, Jell-O), to popular entertainment and digital brands (Mister Rogers' Neighborhood, Hype House, Full Send/Nelk Boys) to trending lifestyle brands (STEM brand Rube Goldberg, faith-based adorable Bible bb's) each of which have different strategies we are working on with potential partners.
We also have an amazing trend intelligence service, Brand Central Insights, providing 100 percent customized and curated trend reports built for each client ensuring that every trend and insight is relevant to their business. We add actionable recommendations based on deep knowledge of how trends take shape, evolve and gain resonance so clients have clear, concrete action steps on how to convert these trends into new business opportunities. 
2020 has been a year like no other. What challenges do brands face today, and how can licensing be an avenue for success? 
We have seen an increase in activity as more brands are turning to licensing to drive brand awareness and revenue as their core business is down. We have an expertise in food and beverage licensing, which has been thriving during the pandemic, as more consumers eat at home. Licensing is also a great way to stay relevant and be part of the cultural conversation, and we have found that our clients are using licensing as an entry to start those conversations.
Brand Central works with some of the most iconic food and beverage brands, how do licensing strategies differ from established brands as opposed to those that are up and coming?
Established brands often have different objectives for licensing versus up and comers. National brands already have the initial brand recognition, so they want to engage their audiences through "surprise and delight" via new product lines and collaborations and provide ways for fans to express brand love. Up-and-coming brands need to disrupt and break through the clutter to first gain excitement so they are seeking bold new products with established industry partners.
Many of Brand Central's clients are within entertainment and influencer spaces. How have these categories been impacted by the pandemic? Are licensing strategies changing as a result?
Influencer brands have become stronger during the pandemic as consumers are spending more time on their phones and screens. Kids and tweens are outside less and have more time at home, therefore they are more engaged with influencers. TikTok is driving growth and interest for influencers, and they are driving product interest from home to food to fashion.
Retail is another category that has been hit hard by the pandemic. How can brick-and-mortar retail companies leverage licensing strategies to counteract losses?
Brick-and-mortar retail companies should swing back toward brands that consumers love and offer exciting new programs to bring in new consumers. Retailers can work with brands on new programs that offer an authentic story for all Americans. We see retailers leaning into the cultural conversation with diversity, multi culturalism and by addressing the global pandemic, creating products for the current situation at hand.
The consumer landscape is always evolving. What advice would you give to new up-and-coming brands as well as established brands to stay relevant and ahead of the curve?
Our best advice is to consider our trend intelligence service. Brand Central Insights trend intelligence service uncovers what consumers are thinking so you keep one step ahead of the competition!
What trends can we look forward to in licensing in 2021 and beyond?
Future trends include more YouTubers entering the mainstream retail landscape with product lines and more products that help kids create their own content from a younger age. Innovation in experiential collabs and ways to connect fans while physical distancing (i.e., virtual events, drive through experiences) will continue to trend into 2021. We can also expect to see increased nostalgia for Y2K and 2000s brands and properties as Millennials have kids of their own and Gen Z gets older. 2021 could also be the year the llama is de-throned, so we've been working very close with our Brand Central Insights clients to track this trend and predict where it's going next. Trends are shifting so rapidly right now. Our clients appreciate monthly reports that update them on what's emerging and how past trends are evolving.  
Read more about:
Subscribe and receive the latest news from the industry.
Join 62,000+ members. Yes, it's completely free.
You May Also Like
Loading..