10 minutes with … PwC on How to Actively Manage Brand Licensing Relationships
10 minutes with … PwC on How to Actively Manage Brand Licensing Relationships
License Global speaks with James Tweddle, director, IP licensing, PwC, about the role of a service provider in managing licensing relationships and what BLE attendees can expect from PwC's seminar session at ExCeL on Wednesday.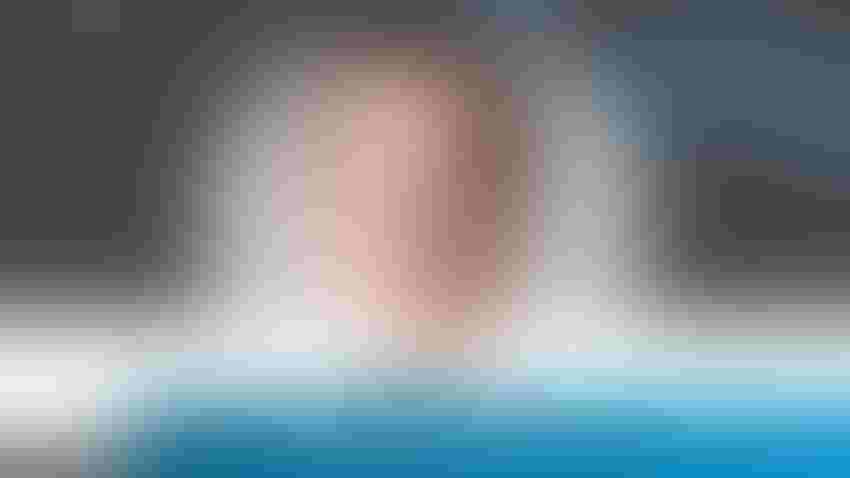 License Global speaks with James Tweddle, director, IP licensing, PwC, about the role of a service provider in managing licensing relationships and what BLE attendees can expect from PwC's seminar session at ExCeL on Wednesday.
License Global: Tell us a little about PwC, your role in brand licensing and how you support your licensing clients.
James Tweddle: In our 175 years, we have built a strong reputation as one of the world's largest professional services providers, supporting clients across many industries. Aside from our traditional accounting and tax teams, one of the key ways we support brand owners and their licensees is by helping to manage their licensing relationships actively, bringing both financial and operational benefits to the relationship. While a lot of our work typically focuses on the right to audit, we find that our involvement can help strengthen relationships as we support our clients throughout the entire contract lifecycle.
What examples can you share of when you have seen issues arise in brand licensing partnerships?
In our work with brand owners, licensees and agents, we have seen firsthand the issues that can arise at almost any stage of the licensing deal lifecycle. At the early stages, we have witnessed the reputational impact of risks not being identified as part of the initial due-diligence process. Failure to properly vet the parties involved in a new partnership can affect the brand owner, licensor and even other licensors with whom the brand owner has existing partnerships.
During the course of licensing relationships, we see many issues arise from a lack of communication and collaboration between the brand owner and licensee. While this can be easily avoided, we have seen how failing to do so early, and throughout the relationship can have a long-term impact on the health of the partnership.
Further, not leveraging the contractual mechanisms in place (e.g., provisions for monitoring and right to audit) to identify and resolve issues in a timely manner also significantly impacts the partnership. Identification of any issues as early as possible presents opportunities for improvements to be made. This also ensures both parties are comfortable regarding the commercial agreement, allowing them to focus on growing the partnership.
You have mentioned several areas that you are involved in around brand licensing. How does your work within the brand licensing sector impact the relationship between brand owners and licensees?
At its core, our role is to avoid the issues I mentioned happening in the first place and thereby protect the health of the partnership. For example, by undertaking reputational due diligence at the outset of the partnership, a culture of trust is embedded upon which the partnership can grow. Similarly, independent challenge and review of the agreement's execution can enable the early identification of potential issues, facilitating timely resolution and building trust between the parties.
Such active management of licensing arrangements helps resolve differences fairly and transparently. In turn, this ensures that both parties can work together effectively over the long term and are invested in the sustainability and long-term growth of the licensing partnership. Both parties can collaborate on implementing these improvements, leading to ensuring better overall performance and more satisfactory outcomes from the relationship.
You are exhibiting at Brand Licensing Europe this week for the first time. What are you expecting from the show? What are you looking to get out of it, and who are you hoping to meet at your stand?
We have previously attended Brand Licensing Europe as visitors but were keen to exhibit this year to build further awareness of the work we do in supporting the brand licensing industry. Through facilitating a panel discussion on Day One of the show, we are keen to generate further opportunities for brand owners and licensees to learn from our experience and show them how we can support their licensing relationships. We see Brand Licensing Europe as a fantastic opportunity to further expand our network among the brand licensing professionals in attendance.
We are also curious about how the brand licensing industry is evolving, including through new technologies and consumer trends. We want to explore further the role we can play as part of that evolution to support both licensors and licensees.
Who will your session, 'Building Trust to Enhance and Drive Value in Brand Licensing Partnerships,' be most relevant to, and what will attendees learn from the session?
We believe our session will be relevant and interesting to brand owners, licensing agreements and licensees alike. Our aim is for the session to be a discussion about the work we do in the brand licensing industry and to explore how we can better support brand licensing partnerships. We hope, by sharing our insight on Day One of the show, that we can have a positive impact on how licensors and licensees approach those relationships that they develop over the three days.
What should our attendees come and talk to you about, and what should they expect from the conversation?
First and foremost, we want the Brand Licensing Europe attendees to realize PwC's role in the industry is far broader than they may have thought. Whilst we typically get involved to support clients with royalty audits and in situations where there is contention in a licensing relationship, we can provide broader levels of support. We want to share our insight into how commercial relationships can be better managed from the start to maximize the commercial potential and help prevent issues from arising further down the line.
We are keen to speak to brand owners, agents and licensees about the active management of their licensing relationships and how we can support this. We really want to share our experiences and insights to help support the development of those new and existing relationships that are being developed at the event.
What do you see as some of the key trends and developments in brand licensing?
There are some really interesting trends that are likely to have a significant impact on brand licensing moving forward. We're seeing almost daily coverage of the development of GenAI, and what this means for IP owners. We're also exploring how GenAI can be used to revolutionize the monitoring of licensing arrangements, for example, through a more effective consideration of multiple data sources to monitor performance.
A significant consumer trend that needs to be considered is the focus on sustainability as part of the broader ESG agenda. Licensors need to have a clear strategy to demonstrate their sustainability credentials and commitments, and this needs to be replicated by their partners, including licensors.
Finally, as other technologies emerge and mature, such as the metaverse, brands need to consider how they leverage their licensing arrangements to stay relevant to their market. Technology is moving at a fast pace, and the need to keep up with emerging trends is vital to a brand licensing strategy. Commercial licensing models that were fit for purpose several years ago may no longer have the desired impact that licensors are seeking.
To learn more, visit PwC at stand C231-2 at Brand Licensing Europe, Oct. 4-6, ExCeL, London. Catch James and colleague, Craig Fitzpatrick, at the License Global Theatre at 11 a.m., Wednesday, Oct. 4.
Subscribe and receive the latest news from the industry Article
Join 62,000+ members. Yes, it's completely free.
You May Also Like
---