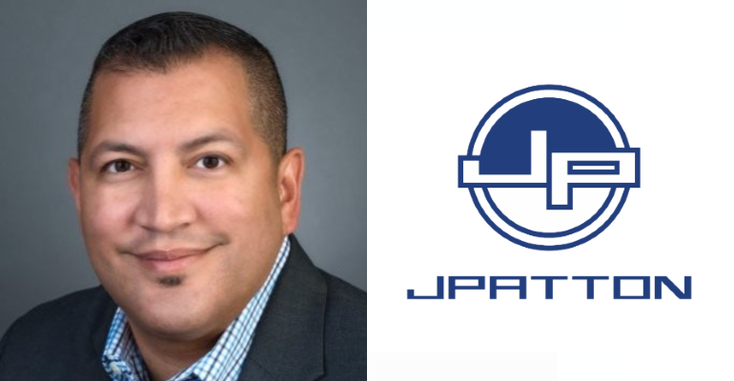 As
continues, exhibitors are securing meetings, making deals, watching live sessions and more. However, certain exhibitors are also preparing to make an impact on Festival of Licensing audiences through their own sessions and speeches. One such company this year is JPatton.
Still haven't registered for Festival of Licensing? 
One such company is JPatton. Pete Reyes, vice president and managing director, JPatton, will be speaking at 
, a part of the
.
License Global caught up with Reyes ahead of his speech at to discuss all things licensing, career building, retail, counterfeiting and more.
License Global
: What are you hoping people get out of your talk at the Licensing Leadership Summit? 
Reyes
: We want to reinforce the importance of innovation in the anti-counterfeiting space. Counterfeiters are making advances in their technology, and it's important for brand owners to stay ahead of
the game. For example, we have a new authentication technology called JP Forensics that can be added directly to your logo, packaging, or products without disruption of your manufacturing process and removing the need for an additional label.
What has been the biggest change you've seen in the licensing and retail business over the last five years?
The growing consumer use of the internet for retail or retail research – and the increase in the use of consolidated retail portals and social media for retail – has changed the way brands market products, as well as how companies must protect their brands. Additionally, new brands are popping up every day as a result of brand collaborations or as a result of content generation across various media platforms. 
What is the biggest trend or industry disruption that you see on the horizon that not enough people are taking about?
The convergence of the all things internet, data analytics, and artificial intelligence is creating new opportunities for embedded intelligence, making products and business applications smarter than ever before. Also, the rise of digital currency and peer-to-peer payment platforms is dramatically increasing the use of digital commerce between individuals and across businesses. These "disruptors" will create new opportunities but can also pose big threats for anyone with a business-as-usual approach.
How has new technology impacted the challenges of counterfeiting?
Technology has made it easier for counterfeiters to make and sell product in ways that appear remarkably legitimate, cheaper, and faster, increasing the need for better, faster enforcement tools. The increased ability to process images through phones has given enforcement personnel and consumers the ability to authenticate products in the marketplace in an instant. The introduction of new, lower cost, anti-counterfeiting technologies like JP Forensics is making it nearly impossible to counterfeit while giving consumers and enforcement teams instantaneous authentication of products and allowing those products to be removed from the marketplace.
If you could go back in time, what piece of advice would you give yourself at the start of your career?
Your career is a long game. Be patient and seek a mentor right away that can guide you through the twists and turns. I would also say start your own business for sure. Take a few good years before the penny drops. The key is to do something you enjoy, and you'll automatically get good at it.  If you can solve people's problems, you can turn that into a business of your own, but it must be something you enjoy doing, learn the trade and understand what the business models are.
Subscribe and receive the latest news from the industry.
Join 62,000+ members. Yes, it's completely free.
You May Also Like
Loading..