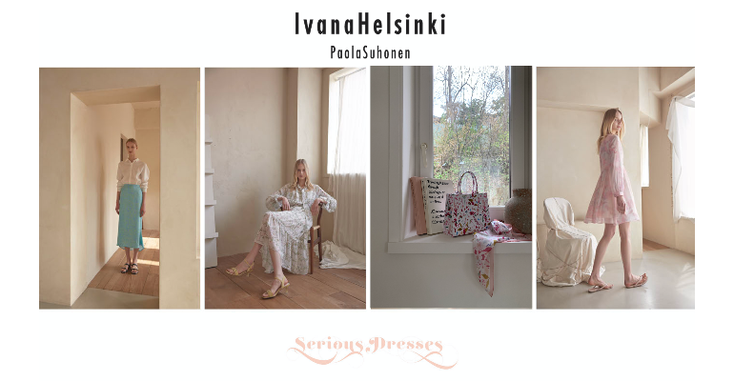 Could you tell us about Zolan Company and what you do?
I started the Zolan Company in the late '90s marketing and licensing the art of Donald Zolan, a famous American Children's Brand. After a summer vacation in Italy in 2012, I began connecting with Italian artists & designers and loved the originality and creativity in their designs. At that point, I decided to expand my company to represent the best of global art and design. Today, I market and license fashion designers, artists, illustrators and heritage brands representing four continents. My company has also expanded beyond licensing, offering new services to the licensing community in product design and development from Italian designers. Cause licensing continues to be an important mission of my company for kids and the planet. I remain a niche and focused agency by choice focusing on the best and original of global art, design and fashion brands.
Are there any particular artists that you will showcasing at the show?
Featured designers
are Scandinavian fashion brand, IvanaHelsinki, whose dresses and accessories are sold in Asia, Europe and the U.S. A global fashion and housewares brand for 25 years, Helsinki captures Nordic moods mixed with a bit of American vintage. Yu.Me studio is a team of two women designers from Florence, Italy, who have created a fabulous collection of nature designs inspired by the Italian countryside designed for home and fashion accessories. Italian photographer, Enrico Fossati, with his amazing Dancing with the Trees collection, is ideal for sustainable and cause licensing. Vito Loli, Peruvian artist, introduces his new swimsuit and travel collection inspired by the culture and colors of Peru. Donald Zolan, American Heritage Brand, is famous for his co-branded nostalgic children art and holiday collections.
Can you tell us about your work toward sustainable art and photography along with your mission as advocates of social licensing programs in support of children's education and well-being?
Donald Zolan, Ivana Helsinki, Enrico Fossati and Vito Loli are four of my artists who have been advocates for social causes especially in sustainability and kids since 2010.
We have been collaborating with a pediatric cancer hospital in Italy for several years. Zolan has also donated his designs for kids' reading and YMCA programs in South America; Ivana Helsinki has a long history of supporting animal rights and women's businesses in Finland, Africa and Peru; Vito Loli created a non-for-profit company in Peru supporting recycling and sustainability teaching young kids to become eco-warriors to save the environment. Ten percent of all Loli profits go to supporting this initiative. Enrico Fossati supports a young company based in Italy that donates 100% of the proceeds to supporting the Atlantic Rain Forest in Brazil. 
What are you hoping to achieve from exhibiting at Licensing Expo Virtual?
I am exhibiting at the show to accomplish many goals in addition to licensing. First, to expand the creative partnerships in fashion and accessories with Scandinavian fashion brand, Ivana Helsinki and her new collection of Serious Dresses and Vito Loli, Peruvian artist, with his new swimwear and leisure travel designs. Yu.Me's bright, bold colors of Italy for home design are truly unique and original. I continue to expand our Cause licensing initiatives looking for new partners not only helping kids but expanding sustainability to help our planet. Giving back is a very important focus for me. And I love working with my young artists and designers hoping to bring them new opportunities to grow. I love youth for its energy, originality and its freshness. There is so much to do and so little time. And, maybe just maybe I might connect with someone who shares my passion for my artists that can help open more doors to the right creative partners.
Subscribe and receive the latest news from the industry.
Join 62,000+ members. Yes, it's completely free.
You May Also Like
Loading..