10 Minutes with … Shell Brands International
10 Minutes with … Shell Brands International
Anna Knight, senior vice president, Global Licensing Group, interviews Dean Aragon, Shell Brands International.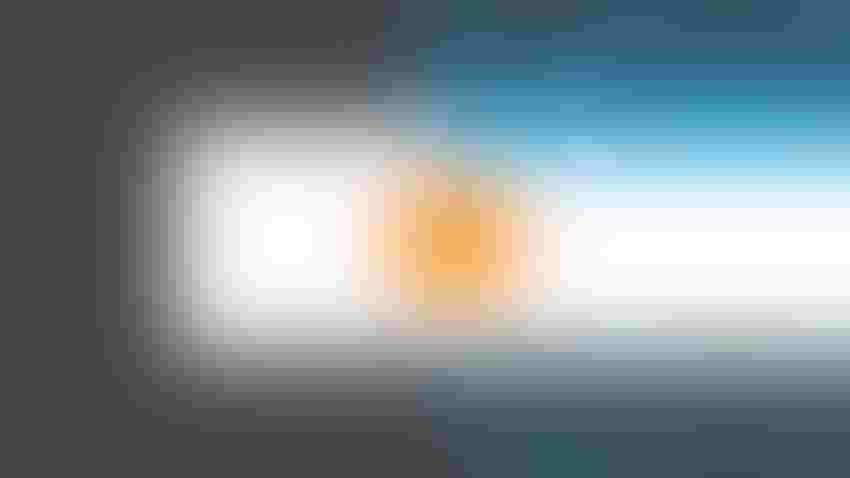 Brand extensions are widely recognized for their entertainment flair, bringing beloved characters and stories to life through merchandise, apparel, toys, food and beverage, home goods, experiences and much more. But licensing also serves as a highly strategic commercial tool for corporate brands looking to reinforce values, expand into new product categories, or even reinvent their brand.  
Shell has been synonymous with the oil industry for over 100 years. Fast forward to 2022, and the multinational company is adapting to new trends and a changing marketplace, dedicating substantial efforts toward supplying the world with renewable energy.  
An intentional licensing approach has supported Shell throughout this rebrand, strengthening its position in the energy space and reinforcing its brand values. Shell Brands is exhibiting at Licensing Expo next week – May 24-26 at the Mandalay Bay Convention Center – to discover new licensee partners that will elevate their corporate licensing program. Register for the event by clicking here.  
With the event around the corner, I spoke with Dean Aragon, chief executive officer, Shell Brands International and vice president, brand, about tapping into the power of licensing programs and what they are looking forward to at next week's event.   
For those who don't already know who you are, could you tell us about yourself and how you fit into the licensing industry? 
For nearly 35 years, I have had the privilege of working on some of the strongest brands in the world. I have also been constantly learning new things and often unlearning old things to embrace new realities. I left the B2C world of Unilever (after nearly 15 years) and moved to the B2B or B2B2C galaxy of Shell in 2014. I was keen to leverage the power and potency of such an iconic brand.  
Given the breadth and scale of its business, Shell is fortunate to have one unifying brand. There are sub-brands, but they are all dependent on and draw strength from the Shell parent brand. Hence, whenever I introduce myself inside or outside Shell, I just say, "I'm the Brand Guy." I'm tasked with building the brand's equity and crafting its positioning, strategy, and character. The most foundational of jobs-to-be-done revolves around humanizing the brand. Every brand or business needs to realize it's really always B2H(umans).  
That's why we have a brand purpose to '… power progress together by providing more and cleaner energy.' This shapes the strategy and commitment to accelerate towards becoming a Net Zero Emissions energy business by 2050 or sooner.  
Within that strategy, the Shell brand also needs to be more relevant and useful to the humans at the heart of its business. This is where there are fascinating opportunities in brand licensing, as we extend the brand into categories where it has something to offer.  
How does Shell leverage Licensing as a strategic tool? 
For several years now, we have partnered with some amazing licensees to bring Shell retail stations to many parts of the world, combining expertise areas and leveraging the Shell brand. 
Since 2019 we've been using that same approach to bring our brand a little bit closer to our customers' lives and lifestyles via our Product Brand Licensing program. 
For us to deepen that human connection with our customers, it is quite strategic to explore how the brand could be experienced in other valuable ways.  
What drew you to exhibit at Licensing Expo for the first time? 
The truth is we have been aiming to exhibit here for the past couple of years. But COVID-19 happened and we had to postpone our plans. When we learned that Licensing Expo was returning in 2022, we were at the front of the queue. It's a real privilege to be able to showcase the fascinating categories we've extended the Shell brand into, thanks to our amazing licensee partners.  
What excites you about engaging with your community in person at Licensing Expo this May?  
We are keen to meet prospective licensees and share our strategic plans for the brand. We hope to underscore where Shell is going with the energy transition, which presents some rich opportunities for brand licensing.  
It will also be a great way to convene our U.S. licensees together for our first face-to-face meeting since the Shell Product Brand licensing program was launched. We will share valuable lessons or experiences and collaborate on new opportunities. But also, we want to celebrate together the great strides we have made in exceptionally difficult conditions – COVID, freight, supply-chain issues – these past couple of years.  
Meeting new people and thanking our partners… the perfect combination. 
Click here to register for Licensing Expo for free to schedule a meeting with Shell.  
Subscribe and receive the latest news from the industry Article
Join 62,000+ members. Yes, it's completely free.
You May Also Like
---