Getting Artsy: The Met's Licensing Plans for 2021 and Beyond
Getting Artsy: The Met's Licensing Plans for 2021 and Beyond
License Global spoke to Lisa Silverman Meyers, global retail creative and marketing, licensing and partnerships head, The Metropolitan Museum of Art, to discuss the museum's licensing program, the new normal in the industry and more.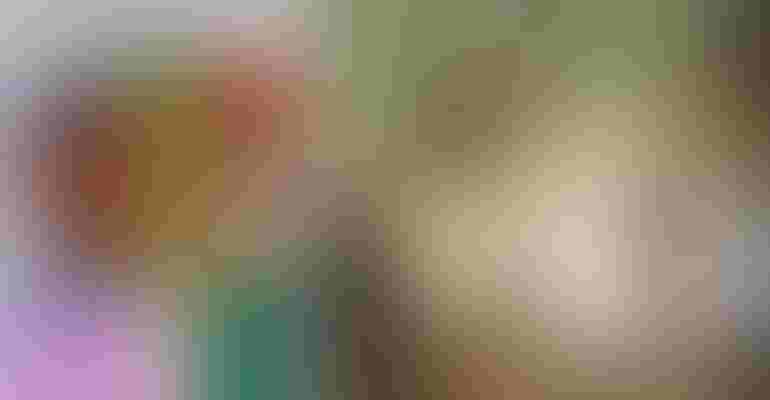 Now that museums are beginning to open again, consumers seek to remain connected to and support these not-for-profit cultural institutions. This is where The Metropolitan Museum of Art comes in with its art collections and expanding line of licensed product, giving fans the dose of artistic inspiration they've been missing this past year.
Building upon the global trend of museum licensing, The Met's collection (and presence in contemporary culture) has allowed it to share the stories of its art and objects through the licensed product in categories including home, social expression, fashion and beauty.
License Global spoke to Lisa Silverman Meyers, global retail creative and marketing, licensing and partnerships head, The Metropolitan Museum of Art, to discuss the museum's licensing program, the new normal in the industry and more.
License Global: What about this moment in our culture makes it the right time for The Met to lean into brand extension through licensing?  
Lisa Silverman Meyers: The Met is a decidedly 21st-century institution. We seek to engage every day in a cultural dialogue. The works in the museum are a reminder of our collective humanity and celebrate people, cultures and the highest level of creative expression from around the globe for over 5,000 years. At this moment, consumers need upliftment and value human connection.
How will The Met licensed product be distinguished from an already-crowded licensing marketplace? 
Met-licensed products will be inspired by best-in-the-world art and objects that visitors can't find anywhere else. Further, the social benefit derived from the sale of products will elevate their purpose and make them even more special. As the largest museum in the Western Hemisphere, holding over two million works, it is one of the few global and encyclopedic cultural institutions in the world that allow audiences to travel through both geographies and time. The Met will work closely with licensee partners to identify unique works that tell resonant stories through beautiful and unique products.
There is a vast collection at the Met. How will licensees know where to start?  
The licensing team draws on an encyclopedic knowledge of the collection, supported by insights from The Met's world-renowned curatorial staff. We also closely follow trends in fashion and home and can identify relevant artworks and can't be found elsewhere. The Met collaborates with best-in-class licensing partners who are trendsetters in their own right. Working in tandem with our U.S. licensing agency, Beanstalk, we help licensees source beautiful artwork that lend themselves to the creation of unique, eye-catching designs.
Now that we're all adjusting to the new normal, what can consumers look forward to seeing and hearing from The Met in 2021 and beyond?  
People will continue to see and hear from The Met as they do now and in new ways. Following health protocols, The Met re-opened our two locations, Fifth Avenue and The Cloisters, this past August and have remained open since. The Met has opened new exhibitions consistently since then from The Costume Institute's About Time: Fashion and Duration, which recently closed, to a groundbreaking retrospective of modern painter Alice Neel, "Alice Neel: People Come First," and will continue to open new exhibitions throughout 2021. We've recently launched a collaboration with John Derian where he's pulled some of his favorite prints from our collection for his wonderful decoupage items. We will launch the first wave of kids' books with Dorling Kindersley in August. In addition, we will be announcing more partnerships later in the spring with products to launch starting in the fourth quarter of this year.
How can The Met's licensing program act as a counterbalance to the inaccurate perception that museums are old-fashioned?  
I'm not sure the term is "old-fashioned" as much as it is "not for me" – there can still be a sense that museums are only for specific kinds of people. We seek to be a truly welcoming space for all: locally, nationally and globally. With 7.4 million in-person visitors and 30 million online visitors – 50 percent of whom are Millennials – we're also one of the most socially engaged cultural institutions in the world, with 3.8 million Instagram followers and 2 million on Facebook; we're about as 21st century as you can get. Located in the beating heart of New York City, The Met is a museum of the world, for the world and in the world. The museum does not simply study and present the art of earlier times but aims to inform and inspire the current time. As we look to the future, we want to create opportunities to connect and contextualize our works in engaging ways.  
From a licensing perspective, we've seen how impactful the collection can be when placed in a modern context. Last August, we were overwhelmed by the positive response to our Met 150th Anniversary Edit, a capsule collection of co-branded products with eleven modern brands from Allbirds, KidRobot and Baggu bags to Catbird, Mast Brothers Chocolate and Estee Lauder. We continue to see a surge of products in the marketplace that celebrate fine art and museums, which we welcome (even when it celebrates other museums). We're seeing wonderful examples of engaging with art on social media, such as the "twinning" challenges on Instagram last spring and summer. We believe that unique, well-designed products speak for themselves.
What are three key takeaways the licensing community should know about The Met and where it intends to go vis a vis licensing?  
One, The Met is one of the most beloved cultural institutions in the world and its licensed products will surprise, delight and inspire consumers. Two, products will sit comfortably next to the world's great brands – both at retail and in consumers' homes; and Three, because The Met is also a retailer – we run a store, issue seasonal catalogs and maintain an e-commerce website - we understand manufacturing and retail challenges and opportunities, and the necessity to be collaborative and responsive.
Subscribe and receive the latest news from the industry Article
Join 62,000+ members. Yes, it's completely free.
You May Also Like
---