The Enriching World of Animation and Art Toys with La Zona 2
The Enriching World of Animation and Art Toys with La Zona 2
Anna Knight, vice president, licensing, Informa Markets interviews representatives at La Zona after Licensing Expo Virtual.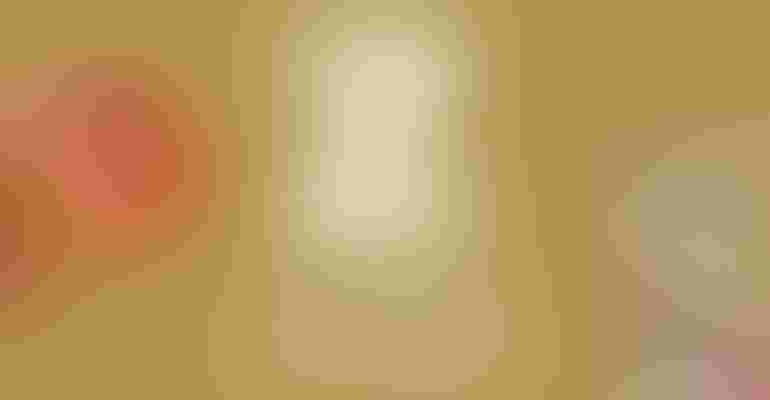 In today's world, animation allows the free flow of creativity through some of our favorite characters. The ability to bring life to these characters through carefully designed and produced Art Toys has allowed fans worldwide to connect through toys and storytelling. Separate from mass-produced toys, Art Toys portray the designer's artistic adaption of a well-known figure – the convergence of original design with the artist's unique style forms the Toy's exclusivity, thus enriching the collectible.
At the center of the creative world of Art Toys, La Zona, a new exhibitor at Licensing Expo Virtual, has established its brand in Chilean fan markets and is excitedly moving into the digital world through the transformation of its beloved toys into live animation.
Following the wrap of the live portion of Licensing, I had the opportunity to discuss these fantastic advancements with La Zona. We took a deep dive into the Art Toy and animation world and what attendees can look forward to learning about at their booth.
What trends do we see in animation that are markedly different than in years past?
Animation has become the most suitable, additional resource in our business strategy because there is a high demand for creativity in our plush toy media campaigns. For years, we developed the animation of our characters using 3D techniques but recently, it has become more important to consider a mix of animation and live interactions.
Last year we prepared a wonderful classical music concert, where our characters interacted with one of the greatest Chilean orchestra directors, Paolo Bortolameolli. The concert was a huge success because the audience could talk and fantasize about each character like it was real.
How is that linked to consumer and viewer behavior, thanks to the rising tide of streaming?
We recently just started raising funds that will enable us to create animated content for streaming platforms. We define our marketing strategies as unique, given our products already took their place in the market because of creating our collectible, family-traditional plush toys instead of TV, movie or film-supported strategies. (Santa Helpers in case of My Magic Friend and tooth fairy regarding Sweet Dreams Mice.)
Vast streaming now offers a different kind of audience loyalty compared to broadcast TV shows. TV series with over 50 chapters were broadcast continuously across channels, where we could watch premieres over multiple weeks.
Nowadays, TV shows and series given to streaming platforms are "consumed" in just one or two days. Therefore, it is relevant to work on several strategies to allow brand awareness to move across multiple platforms, channels, games, apps, retailers, etc.
In our case, we don´t have any of our brands over streaming platforms yet, but we are looking to develop gaming strategies. We already have two apps and multiple on-site product experiences you can enjoy in several POS, malls, department stores, supermarkets, shows and others.
How are fan markets something to consider when nurturing anime or animated properties?
Our fan markets are very creative and active. They tell stories, prepare tutorials and create games to share across social media, mainly YouTube and TikTok.
Loyalty is expressed through our fans, who follow our campaigns and create their content around our brand. We have just started noticing how much our brand has impacted our target audience at our stage. We are always searching for ways to connect with our audience and nurture our brand.
How will trends – both in title popularity and in content delivery – impact merchandise programs?
Trends have always had an impact. In our case, we need to keep creating constantly and following trends, but also breaking schemes. We have over 60 characters and hundreds of strategies that we can use for different age ranges to work on several topics as values and education or simply magic and cross-functional activities.
What are parents keener on buying for kids against what adult markets want to buy for themselves?
From an overview analysis, our products' success has been achieved through extraordinary reception from children and because our products and contents are valued and treasured by parents. There is an emotional request to enjoy healthy, fun, entertaining and remarkable experiences among families, which propels parents to nurture these traditions at home. Any product or content enabling a mystical touch or effective relationships finds interest among adults' purchase intentions.
What have you recently launched for animation or anime properties?
Each year, our collections launch with short, animated videos introducing each character and clips supporting our melodies, digital books, TV ads, etc.
To celebrate our 10th anniversary of My Magic Friend IP, we are actively working on animated content that will allow us to upscale our brand internationally and bring our IPs into the animated cartoons series world.
In terms of what consumers want, what product sectors do you see a significant pickup in?
Regarding our two IPs, we've grown very fast since the launch of our plush toys collection. Every year we add a new, eagerly awaited character.
With My Magic Friend, we started with five characters and are looking to add the story of a magic reindeer driving a sleigh on Christmas Eve next year. Following that, we will add a pet, a lovely dog, the dog's girlfriend, their puppies and so on.
We created apparel, beauty, home décor, gaming (puzzles, cards, table games) and educational toys following the plush toys category. Their success was so relevant that we extended our designs to other product categories such as summer with pool inflatables, toys, towels, flip flops and others. We also moved into live events and shows because customers wanted to see our characters alive and interact with them. Capturing this demand, we developed an app for each brand (augmented reality apps) and digital games to foresee huge potential. We also have collectible figures albums with exchangeable stickers.
Give us some examples of standout collaborations you've seen in the market, either executed by your brand or ones that you are fans of?
In Chile, we develop our strategy with one of the largest retailers in South America. Customers can buy our products with a special discount by using this retailer's credit card. Additionally, we are actively looking for new partners to develop and explore content. For example, last year, we worked with the largest Chilean telco company in an online Christmas event featuring a powerful digital social media strategy.
In collaboration with our brands, we also developed focused activities and campaigns with NGOs, nonprofit organizations actively working with children.
With Sweet Little Dreams, we worked with Fundacion Sonrisas to help all children improve their dental health. With the help of volunteer teams, our Tooth Fairy tale characters move across our country into more impoverished communities, educating children about dental health, prevention and other topics. We created two Super Mice superheroes to be the spokesmen and leaders of collection campaigns. Here also we have developed an important amount of publishing content.
What are your plans for the future?
The continuous success and sales growth of our IPs, My Magic Friend and Sweet Little Dreams, is moving us to develop an expansion strategy to different markets such as LATAM, the U.S. and Europe to strengthen our digital content to develop a movie or cartoon series. To achieve this, we are meeting several potential partners who work in the animation and development of a series to be broadcast across different platforms and countries.
Subscribe and receive the latest news from the industry Article
Join 62,000+ members. Yes, it's completely free.
You May Also Like
---