10 Minutes with … Bored Jobs
10 Minutes with … Bored Jobs
License Global sits down with Patrick McLain, chief executive officer, Bored Jobs NFT Licensing Marketplace, to learn more about the recent launch of Bored Jobs and how the company plans to create awareness around NFT licensing opportunities and practices.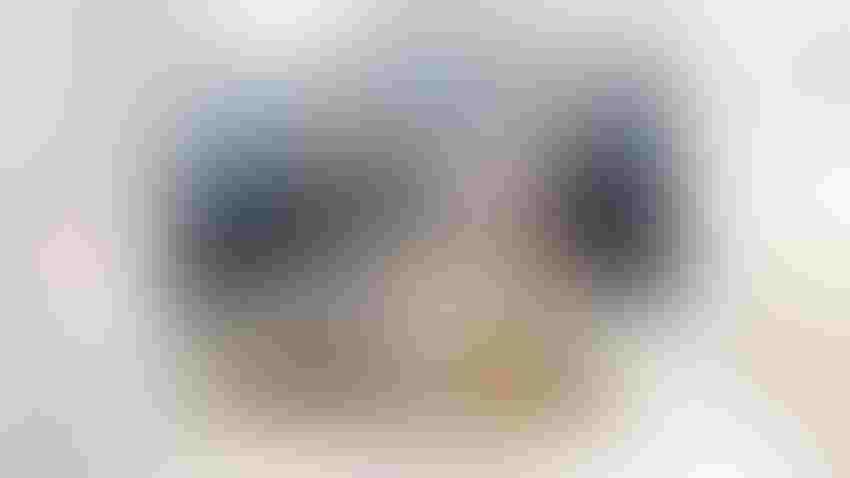 Bored Jobs promo image.
Bored Jobs
MouseBelt is a global full-service blockchain accelerator and an industry leader across various forms of Web3 media that recently developed BoredJobs.com. Bored Jobs can best be described as an NFT licensing marketplace that brings brands and owners together, developing a market for licensing the intellectual property of blue chip NFTs. In short, it is the largest NFT licensing marketplace. As a headline sponsor for the Brand & Licensing Innovation Summit 2022 and sponsor of the Leading Licensees Report, Bored Jobs plans to "understand the goals of traditional licensees, retailers and brands and then seek to bridge that with the goals of Web3/NFT communities."
License Global: Why did you recently launch Bored Jobs and where did you see the consumer demand for that launch?
Patrick McLain: Great question. We've been thinking about building something like Bored Jobs for over a year. Bored Jobs started as a research project inside our parent company's blockchain accelerator, MouseBelt. MouseBelt is a globally recognized organization in the blockchain, NFT and Web3 space, renowned for its university efforts, corporate and brand education and media initiatives. Last June, our team took the final steps to launch Bored Jobs, creating the world's first marketplace connecting NFT owners and licensees to the public.
Our journey into NFTs as an organization was quite the story. We first learned about NFT licensing opportunities while animating NFTs through our media arm, creating some of the most popular videos in the community, such as Paris Hilton x Jimmy Fallon animated as their Bored Ape Yacht Club NFTs. Next, we incubated Meta Ape Studios, a Web3 agency that enabled holders of the top five NFTs to explore creative content and prepare their NFTs for commercial viability.
To date, we've animated more Bored Ape Yacht Club characters (100+) than anyone on earth. After GQ covered our efforts in June 2022, our inbox was full of conversations from Bored Ape NFT owners wanting to bring their characters to life. However, we noticed a large gap between NFT holders wishing to use their IP and everyday brands needing to learn the right consumer friendly NFT strategy.
For CPG companies that struggle to achieve differentiation at the point of sale, NFTs present a fantastic opportunity because they represent customer-validated IP at an affordable price to drive differentiation and revenue at the register.
Holders of popular NFTs (Bored Ape Yacht Club, Doodles, World of Women, Gutter Cat Gang and more) face hurdles in trying to monetize their assets. Bespoke legal documents for one NFT licensing project can cost $10k+, making smaller deals impractical; even still, only a few NFT holders have relationships with licensee decision-makers. They need a low-friction way to license out the use of their NFTs to companies that value them.
Bored Jobs is a two-sided marketplace aggregating supply and demand while solving for lower transaction costs, potentially allowing billions of dollars of such deals. The Bored Jobs platform has created a seamless connection between NFT owners and licensees for the first time. Allowing NFT owners to claim their NFT and indicating the types of deals they are interested in while improving the experience to seamlessly fill out inquiries led to over 2,000+ blue-chip NFT owners claiming their Bored Ape profile on Bored Jobs and over 100+ brand inquiries.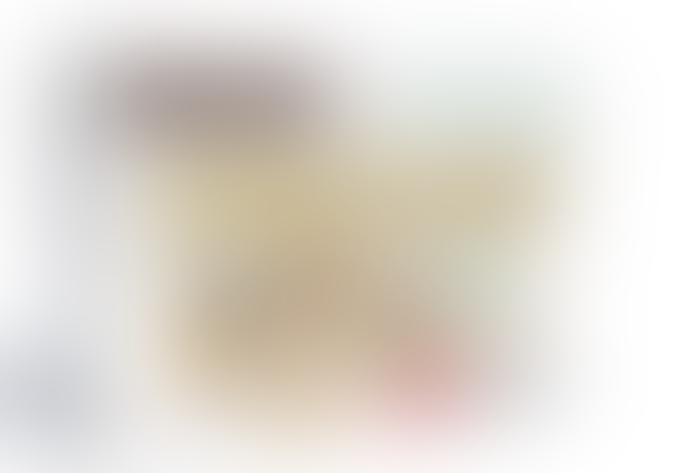 What inspired the partnership with Bored Ape Yacht Club?
We have no official partnership with Bored Ape Yacht Club (or their parent company, Yuga). This partnership dynamic represents the inherent shift in thinking about how NFTs change the landscape. Instead of one brand (like Yuga) controlling what happens with all the characters, in this new NFT landscape, the owners of the 10,000 individual NFTs have complete control over their NFTs. In the case of the Bored Ape Yacht Club, we could deal with 5,000+ individual owners on a 1:1 basis.
Since launch, we've had 2,000+ NFT owners contact us about putting their NFT characters to work. Owners cover a variety of NFTs, including Bored Ape Yacht Club, Doodles, Azuki, Gutter Cat Gang, World of Women, Cool Cats and more. In cases where licensees we work with might want to use the logo, name or other trademarks of an NFT collection, they will need to speak to representatives from the parent companies of the respective NFT collections.
Why is it essential to create awareness for NFT owners through the practice of licensing?
NFTs represent a new way to create self-sustaining communities where people collaborate daily. Fast-growing NFT brands have grown to match the size of traditional, globally recognized brands. Licensing NFT IP represents the one value vehicle for NFT owners that they have complete control over, and the act of licensing with community members remains essential to preserve the authentic and unique engagement among this new Web3 audience in the long term. Bored Jobs provides a framework for brands and organizations to accelerate the rate at which they create activations with the crypto-centric audience. Our marketplace enables value exchange between these two parties.
How would you describe the activity and growth of the market surrounding blockchain technology/crypto?
As the market for blockchain technology increases yearly, it has brought new communities. Use cases have emerged for retail customers and institutions, such as publicly traded companies such as MicroStrategy and Tesla, owning Bitcoin on their balance sheets.
However, more interestingly, there has been tremendous growth in NFTs in the past year. Creating thousands of motivated people with an aligned interest to build, innovate and be the pillar for why brands like the Bored Ape Yacht Club or CryptoPunks are even valuable; the strength of NFTs is the strength of your community and how organic it is.
What trends are you seeing within the space that excites you?
Increasingly we see established brands embracing NFTs as part of their Web3 and product strategy, and popular NFT collections are open to collaborating. However, this innovative trend around NFTs is more about the meteoric rise of a culture built around new technology. Consumer loyalty is core to NFTs and their surrounding communities.
Companies like Nike and adidas have been able to capitalize on this interest by embracing and launching their proprietary products like the Adidas x BAYC tracksuit physical merchandise, for instance. For example, M&M'S launched a limited-edition Bored Ape candy product with Kingship, Universal Music Group's NFT music band. Brands continue to increase their involvement as they feel more comfortable.
Tiffany & Co. first stepped into the world embracing "Tom Sachs: Rocket Factory," and it would later launch physical pendant products personalized to each CryptoPunk NFT character's design. The trends are leaning toward brands directly embracing existing NFTs while supplementing their expertise to create new products and experiences.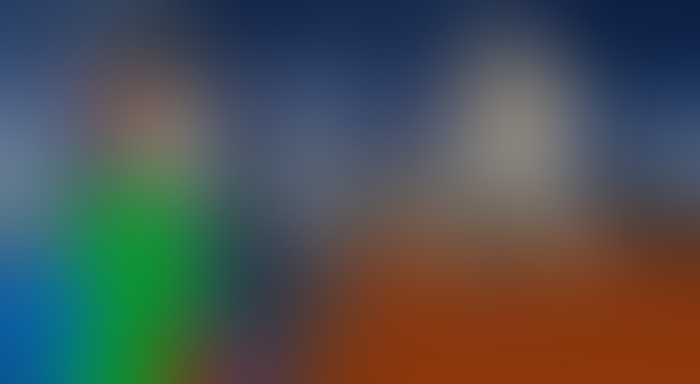 How has blockchain technology/crypto become more important to us on a consumer level?
Most consumers seldom get a chance to utilize blockchain technology itself. However, they can get exposed to new technologies that give consumers more control and choice over time of how consumers conduct their daily finances. As the world has become ever-increasingly digital, it has never been more critical to reach global consumers and understand the impact of decentralization in our daily lives. For example, the internet gave rise to a new way of direct-to-consumer brands.
Similarly, blockchain technology has enabled collective groups of consumers to have more control over the outcomes of their daily choices across finance, art and new media. As a result, consumers have more options for new business models that involve them more in the upside of collaborations rather than a single brand or agency.
What kind of partners would work well with your team?
We are looking for partners across CPG, media and licensing that want to achieve differentiation and revenue at the point of sale with customer-validated NFT IP at an affordable price. Interacting directly with decision-makers and understanding their needs is crucial to maintaining the balance between brands and NFT owners. We're proud to have already partnered with various apparel, collectibles and creative media companies. For example, in mid-2022, the Bored Jobs team announced an innovative partnership with Nathan Love, the creator of a new Snoop Dog and Eminem animated music video released in 2022 featuring their Bored Apes.
Maintaining cultural relevance can provide opportunities to drive existing brand KPIs to new audiences with solid brand loyalty. Organizations interested in bridging this gap can unlock new customers with their existing infrastructure while creatively working alongside engaged NFT communities. For example, the biggest Bored Ape fashion deal was when we partnered with ERVE, a leading apparel licensing manufacturer in the EU/U.K. region with over 30,000 retailers, intending to drive new fashion products using Bored Ape NFT character IP.
We've also explored high-end collectibles markets partnering with PureArts, a collectibles manufacturer known for creating products for Assassin's Creed, Batman and more. We want partners that understand the real-life product applications possible with NFTs today and the opportunity to extend these same experiences to digital metaverses in the future. Partners who wish to embark on this journey will enormously benefit and help define future standards rather than waiting for change.
What do you hope to accomplish at the Brand & Licensing Innovation Summit, taking place this week in New York City?
First and foremost, we want to learn from leaders in this industry. Coming from the NFT world, our team must understand best practices from existing thought leaders as we work to create a bridge between the traditional licensing world and NFTs.
B&LIS is a unique opportunity for us to speak directly with the decision-makers and leaders that influence millions of consumer-facing activities, products and creative collaborations. We seek to understand the goals of traditional licensees, retailers and brands and then seek to bridge that with the goals of Web3/NFT communities. Finally, we want to take our learnings to help reduce friction overall in the future framework that allows both parties to work with each other without high legal costs or conflict.
Why should brand owners and NFT owners keep Bored Jobs in mind?
In short, because you are going to need our help. Over the coming years, NFTs will be a critical component of any licensing strategy looking for customer-validated IP at an affordable price to drive differentiation and revenue at the point of sale.
Bored Jobs is the largest NFT licensing marketplace. At the core, we have relationships and a reputation that enables any brand to authentically activate a new demographic commonly described as the Web3 community. In addition, our team has a long history of helping storied brands understand the new blockchain landscape. We look forward to applying those experiences to helping the next generation of companies enter Web3 and NFTs.
Bored Jobs will attend the Brand & Licensing Innovation Summit, Nov. 8-9, as a headline sponsor, with Patrick McLain as the initial speaker. His session will cover how companies can enter the NFT and Web3 space through the licensing of popular NFT characters. Speaking points will range from NFT owner profiles to legal concerns and beyond.
Subscribe and receive the latest news from the industry Article
Join 62,000+ members. Yes, it's completely free.
You May Also Like
---