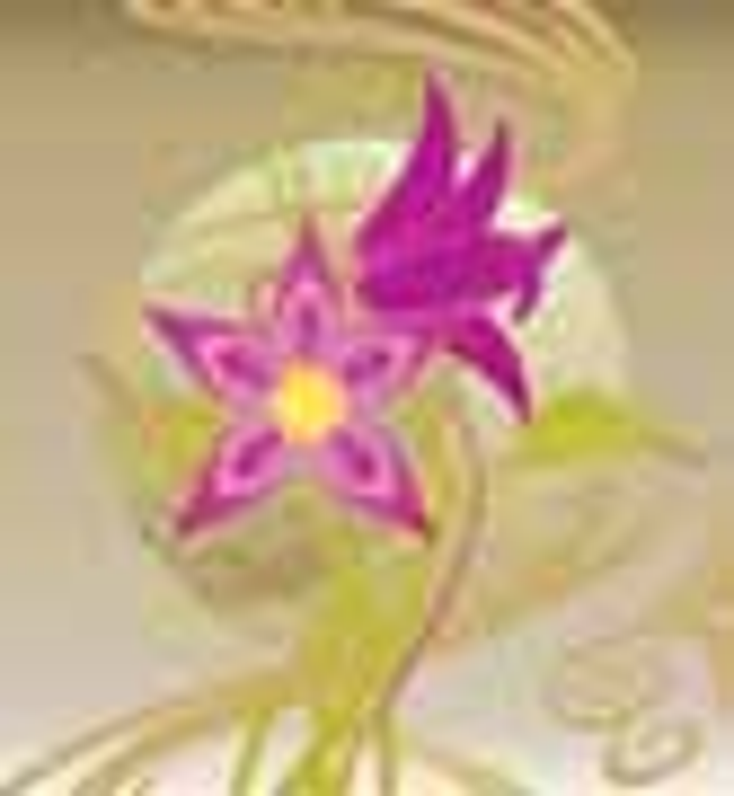 ]>
Seems Disney Consumer Products (DCP) is honing in on new sets of ears. Preschoolers are the latest demographic to be tactically carved out by the entertainment and consumer products giant. Thanks to four preschool-targeted new Disney Channel (airing in the Playhouse Disney box) series—
Little Einsteins, Mickey Mouse Clubhouse, My Friends Tigger & Pooh,
and
Handy Manny
—DCP aims to grow up with a new generation of consumers. Thus far, the strategy is a winner. "Even in a competitive marketplace, there is a simple equation," believes Simon Waters, vice president, global franchise management, DCP, "product quality in the show and in the merchandise."
Following the release of a DVD last August, Disney Channel premiered
Little Einsteins
in October 2005. According to Nielsen Media Research,
Little Einsteins
delivered the highest-rated Playhouse Disney premiere ever with preschool kids ages 2 to 5. The series—which now airs daily at 8 a.m. ET/PT—ranked No. 1 in its primary time period among all
basic cable with kids ages 2 to 5 during first quarter 2006, generating double-digit growth in its primary time period vs. a year ago with kids ages 2 to 5 (28 percent increase), girls ages 2 to 5 (16 percent increase), and boys ages 2 to 5 (40 percent increase), according to Nielsen. What's the appeal of
Little Einsteins
and the other new programming underway for preschoolers? Education; interactive, social, and creative elements; fun, problem-solving features; and music. According to Nancy Kanter, senior vice president of programming, ABC Cable Networks Group,
Little Einsteins
blends live action with 2-D character animation. The show features four music-loving protagonists (Leo, Annie, Quincy, and June) and their versatile ship, Rocket. Each episode begins "with a call to action or 'mission,' followed by fascinating journeys of discovery, which include a celebrated piece of classical music and a renowned work of art or world culture," Kanter details. The characters invite preschoolers to join in their activities "reinforcing the early learning concepts contained in the series," she notes. Waters, who is spearheading the preschool consumer products initiatives for all of the properties except
Handy Manny,
tells
LICENSE
the storytelling medium (publishing) will take the lead for all three properties. For
Little Einsteins,
there did exist a "wait-and-see" approach to consumer products as the "characters were less well-known, and we wanted kids to interact with the story first," explains Waters. "Whereas with
Mickey
and
Tigger & Pooh,
the window of timing will be much shorter." For
Little Einsteins,
there exists cross-company support from Buena Vista Home Entertainment with titles
Disney's Little Einsteins: Team Up for Adventure
and
Disney's Little Einsteins: Mission Celebration!
(summer 2006); four publishing titles from Disney Publishing launched in spring 2006 with an additional title to launch in fall 2006 (innovations in publishing include a rocket magnifying glass, which children can use to find characters or letters of the alphabet in the book); and
Disney's Little Einsteins: Musical Missions
CD from Walt Disney Records (launch date unavailable). According to Waters, other key merchandise categories for
Little Einsteins
include toys, apparel, stationery, footwear, and HBA. "These three global properties—
Little Einsteins, Mickey Mouse Clubhouse,
and
My Friends Tigger & Pooh
—focus on the whole child and appeal to moms.
Little Einsteins
focuses on creativity, music, and the arts.
Mickey Mouse Clubhouse
focuses on problem solving. And
My Friends Tigger & Pooh
offers the social and emotional elements. Together, they make for a well-rounded kid," says Waters. Outside the U.S.,
Little Einsteins
made its debut on air in Australia and New Zealand and will launch next in France, India, and Taiwan.
Mickey Mouse Clubhouse,
which began airing this past May on Playhouse Disney channels and Disney Channels around the world (the first same-day global launch of Disney Channel programming) brings Disney's beloved characters—Minnie; Goofy; Donald; Pluto; Daisy; and, of course, Mickey—to a whole new generation of fans. Utilizing 3-D computer animation, the series ranked No. 1 among regularly scheduled series on broadcast and basic cable with kids ages 2 to 5 for the week of August 14 through August 20, according to off-the-press research from Nielsen. Mickey speaks "directly to preschoolers by asking questions and encouraging them to play games, participate in special phrases or cheers, and solve puzzles to reach a goal," according to Kanter. Toys and playsets from licensee Character Direct were on retail shelves—Wal-Mart, Toys "R" Us, Kmart, Meijer, and Shopko—at press time, according to Waters. The Name That Song Mickey plush (suggested retail, $29.99) features a wireless keyboard. Mickey recognizes more than 20 songs when kids play the keyboard; Mickey also teaches kids how to play 14 different songs, and children can compose their own creation and Mickey will sing it back. The Deluxe Playset (suggested retail, $39.99) features electronic activities based on the TV series. The two other series—
My Friends Tigger & Pooh
and
Handy Manny
—have yet to hit the Playhouse Disney block. This month,
Handy Manny
(26 half-hour episodes) was set to air. According to Lisa Westfield Avent, vice president, television licensing, DCP, the show features handyman Manny who lives in a diverse community (his tools are animated with six different tool characters). Spanish words also are incorporated into the series. Avent predicts a soft consumer products launch for spring 2008 with a full rollout fall 2008. Merchandise categories include role-play toys, activity sets, apparel, HBA, and early learning aids. Last, but certainly not least,
My Friends Tigger & Pooh
is scheduled to premiere in mid-2007. Again, the series aims to introduce a new generation of preschoolers to Winnie the Pooh and his friends. New friend Darby and her dog, Buster, join the mix in this 3-D CG animation series, which also will feature special appearances by Christopher Robin. Tigger and Pooh are "super sleuths," and the audience must help them to solve mysteries in the Hundred Acre Wood, such as "Where does an echo come from?" and "How are rainbows created?" Waters says the merchandising program, outside of publishing, will launch in spring 2008. Asked about the reaction to these preschool-driven DCP properties from licensees and retailers, Waters boasts, "They were very well-received. Disney Channel continues to go from strength to strength. There's a lot of quality in everything we do." Once each series is up and running from an air standpoint and a consumer products standpoint, international programs will be in sync with the U.S. So, stay tuned.
Subscribe and receive the latest news from the industry.
Join 62,000+ members. Yes, it's completely free.
You May Also Like
Loading..