When Alan Fenwick assumed the role of vice president of Turner CN Enterprises in April 2007, the animated hero "Ben 10" and TCNE were similarly new. Four years later, TCNE is 20 times larger and "Ben 10" has become a textbook case study of an international boys' hit.
TCNE is the division of Turner Broadcast Systems, a Time Warner Company, that is responsible for consumer products, events, DVD, brand licensing, digital sales and mobile across Europe, the Middle East and Africa. It's a business that generated retail sales of $750 million across the EMEA last year and it is forecast to hit $850 million in retail sales in 2011. EMEA represents the lion's share of the worldwide sales for Cartoon Network Enterprises, which reported $2.4 billion in 2010. Markets like Brazil contributed $450 million last year.
A strategist at heart and described as "inspirational," Fenwick has spearheaded four years of record year-on-year growth, widespread expansion across EMEA, the establishment of TCNE as a credible
partner for third party representations and the significant extension of its intellectual property portfolio to include what he describes as the "best possible brands to reflect our channels."
Setting the Scene: Ben 10's Next Decade
Four years of record growth have come from careful planning as well as the region's hottest boys' property, Ben 10, which has grossed $1.7 billion in retail sales to date in EMEA ($3 billion globally). This tent pole franchise is the rock on which TCNE is built.
"Ben 10 has taught us a lot about the success of consumer products within a TV environment," says Fenwick. "We are now a voice at the table of content commissioning, not just to give forecasts, but to contribute to the decisions about what to invest in."
In some territories, Ben 10 is only just launching but in others it is moving into an experiential and more mature phase with, for example, a new game show based on the series and a roller coaster ride at Drayton Manor in the U.K. A new series is due for 2012.
"What started as a property is now a franchise," says Fenwick. "It is relatively recent that we have acknowledged that this is a brand which will be central to our strategy for 10 or 15 years."
Boys' action series like "Ben 10" is the heart of Cartoon Network, and TCNE also represents "Bakugan" and the new "Redakai" from Marathon Media. But its ambitions go far beyond boys. It sees its audience in "clusters" of boys, girls, kids, young adults and preschool and its intention is to offer strong brands to each cluster. Last year TCNE took on the representation of Puppy in My Pocket and Spin Master's Zoobles for the girls' cluster and Fenwick acknowledges there is room to expand this further. His more radical moves, however, are into comedy and into preschool.
Preschool Quirkiness
TCNE strengthened its move into preschool last year by securing the rights to Vodka Capital's "Jelly Jamm." "Bananas in Pyjamas" followed. In the last few months it has moved into the preschool market aggressively with a broad offering on the Cartoonito channel.
"We believe the branding and the quirkiness of Cartoon Network is exactly what is needed in the preschool space," says Fenwick. "Cartoonito is the most widely distributed preschool channel in the pay space in the U.K., and we saw a real opportunity in preschool if we could give it scale very quickly."
In September, Cartoonito went from reaching less than 10 million homes in the U.K. to reaching 125 million homes across EMEA. In order to achieve what Fenwick calls "the ideal Cartoonito show," Turner Broadcasting commissioned a series called "The Ha! Ha! Hairies," inspired by silent movie slapstick and clowning. Last month, Turner Broadcasting System Europe acquired "LazyTown," the live action and puppetry series created and produced by its charismatic star, Magnus Scheving.
"LazyTown is a brand that goes on engaging kids and adults at a global level. Are we the right people to take this on? Do we really believe in 'LazyTown?' The answer in both cases is, 'yes,'" says Fenwick.
"LazyTown" can now achieve the scale it needs to grow to its full international potential. TCNE has acquired a suitably quirky, big hearted brand that Fenwick calls, "an instant hit, our knock them out the park property."
The Next Big Thing: Comedy
The cluster known as "kids" is an opportunity for comedy, according to Fenwick, and he believes comedy is a trend that is part of a wider cultural movement driven by current economic conditions.
"In times of struggle we lean towards something lighter," he says. "You can find escapism in fantasy, but to sit down and be made to laugh is really special. Everyone was making boys' action and we wanted comedy."
The result is "The Amazing Adventures of Gumball," a madcap 2D, live action CGI sketch show commissioned by International Cartoon Network Originals. It launched in May in the U.S. and will open on the other side of the Atlantic in the fourth quarter this year. The second series is already commissioned.
"This is the brand that will define our channel," says Fenwick.
Comedy has its challenges, not least in being monetized, but with "The Amazing Adventures of Gumball" Fenwick says there is no rush.
"We will have to define the products that are 'Gumball,' but if we can get this right then we have a brand for 10 to 15 years," he emphasizes.
Fenwick's confidence stems from the rise in demand for products based on the comedy series "Adventure Time" (it has a line in Hot Topic in the U.S.) and "Cartoon Pop."
"I believe comedy needs more of a groundswell to really grow, but I think that by 2013 this will really catch fire," says Fenwick.
Original Retro
The final piece of the portfolio, which will be featured at Brand Licensing Europe for the first time, is CN Originals, a retro offering for teens and young adults already available at Reserved, Cropp and House stores across Central and Eastern Europe. Although it's tempting to think "retro" is just the obvious next step for a bunch of cartoons introduced 15 years ago, it is also a vital part of Turner's long term thinking about its channels and their commercialization.
"Our retro work and work with adult brands like CNN is about establishing first steps in the non-kids space with credibility," says Fenwick. "We already have channel brands with export potential, such as Gliss in Latin America which is launching in Germany in 2012, and we are thinking ahead to exciting prospects for the general entertainment space."
The Best Possible Brands
Over the last four years the work of all Turner's divisions has become more synchronized with significant appointments such as Michael Carrington as chief content officer, Turner Broadcasting EMEA, and with steps taken to align content and branding across international channels. Call it a "holistic" or a "360 approach," but the ability to harness the power of different Turner divisions behind one brand is something Fenwick is endlessly passionate about. Turner's TV channel brands define the work of Fenwick's enterprise divisions and also lend it scale, power and some unique resources to offer potential partners.
For example, for the last 18 months Turner has been gathering econometric measurements that show the direct effect of channel activities (such as scheduling, promotions, etc.) on product sales. Half a million data touch-points for the Ben 10 property have been put into the model making it a very powerful tool and helping to create campaigns that can optimize partner brands' activities.
While Fenwick is not trying to discover a science for licensing, he believes data such as this can "improve your luck and make the very most of what you've got."
EMEA: Thinking in 30 Languages
During Fenwick's tenure, TCNE has created a revenue stream from 30 markets. Fenwick says there is a need to differentiate the TCNE business in markets like the Middle East and Africa, which he sees as having similar potential to that of Latin America five years ago.
"We can accelerate growth in these markets by making sure that activities are localized and suited to engaging those consumers," he says.
Furthermore, in the next year or two, Fenwick predicts that Italy will overtake the U.K. as TCNE's biggest market to date thanks to its bigger share of voice through the free-to-air channel, Boing, and the new channel, Cartoonito.
A New Route to Market
The last four years have been centered on managing Ben 10, becoming an attractive partner for third party licensors and nurturing key licensing relationships. So where does the retail strategy come in?
In the past, Fenwick has worked at some great British retail institutions (Woolworths and Freeman Hardy Willis, for example) in a range of operations, marketing and buying roles, so he describes his retail knowledge as "broad" and says he understands the challenges retailers face in creating differentiation. He believes in partnerships of shared skills rather than in promoting direct to retail relationships.
"We'll embrace DTR where relevant, but it's not relevant if it's just about cannibalization," he says, and admits his own personal soapbox: that moving the licensing model towards DTR squeezes out a talent pool that is vital for the ongoing success of the licensing industry.
Later this year a new route to market will be explored when a TCNE shop goes live online with a set of world class partners that have yet to be announced. The intention is to offer small ranges of product for core fans and to use the process to gather intelligence to aid product development and give confidence to other retailers and licensees.
"You can now access passionate communities all over the world via Facebook and other social media and you can create a dialogue with them," says Fenwick, who also hopes the initiative will demonstrate to licensors that TCNE can find routes to market even for its most obscure brands.
The success of Ben 10 has enabled TCNE to invest and be innovative during a time of uphill struggle–one of Fenwick's favorite clichés is "you win the Tour de France on the uphill not the downhill sections." He also acknowledges the importance of the licensing partners that have contributed to these years of record growth. It should be no surprise that there is more to TCNE than the Ben 10 property. But with the breadth and depth of its ambitions TCNE is making a powerful statement about its future in the consumer products industry.
With a variety of new and dynamic properties, this is a year to ask Turner "what's new?" You can be sure that Fenwick and his team have the answers mapped out for years to come.
What's new at Turner CN Enterprises:
Zoobles–TCNE is global licensing agent for this Spin Master collectible toy brand and will roll out the licensing program in 2012. Zoobles is aimed at girls, ages 6-8-years-old, and the toy range was launched earlier this year across EMEA. Zoobles transform from tiny colorful balls into fantastical mischievous characters when placed on their Happitats. Fenwick describes it as "the perfect combination of collectability and play."

"Puppy in My Pocket"–A co-production by MEG, Giochi Preziosi and Mondo TV, the animated series aimed at girls ages 5-8-years-old follows the global success of the toy brand by the same name from MEG, which ranks among the top five brands in the U.S. with over 150 million figures sold worldwide. The series is set in the magical world of Pocketville where pets are matched to a child in need of a friend by the beautiful kitty Princess Ava using the power of her "heart of friendship" necklace.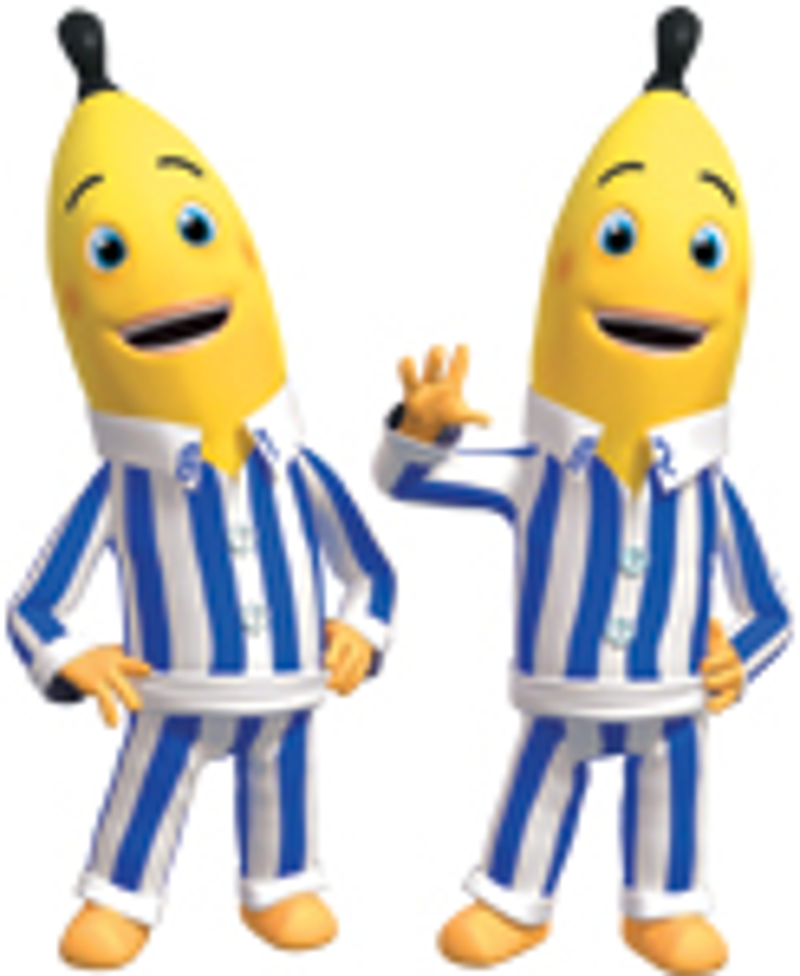 "The Ha! Ha! Hairies"–Turner Broadcasting has commissioned 52 x 12 episodes from Welsh Indie, Adastra, (Grandpa in my Pocket) and has all licensing and merchandising rights. Live-action with animated elements, it centers around a hairy family who live in Hairyland and promises a contemporary makeover to classic silent movie clowning and mime routines.

"Jelly Jamm"– A 3D animated series co-produced by Spanish indies Vodka Capital, 737 Shaker and RTVE, it is aimed at 4-6-year-olds and follows the adventures of five friends who live together on a magical musical planet called Jammbo, the origin of all music in the universe.

"Bananas in Pyjamas"–A CGI remake of the popular Southern Star series and one of Cartoonito's flagship shows, TCNE has the licensing and merchandising rights in partnership with Endemol Worldwide Brands for key territories across EMEA and is launching a licensing program in 2012.

"LazyTown"–A high energy show created and produced by its main star Magnus Scheving and made in Iceland, its a mix of puppetry, live action and CGI. The show has aired in more than 100 countries and supports a number of international campaigns to get kids active. A new series will be made next year.
"The Amazing Adventures of Gumball"–Created by Frenchman Benjamin Bocquelet and airing on Cartoon Network, it is the first U.K.-produced full-length animated series to come from the Cartoon Network Development Studio Europe. It combines 2D and 3D animation in a live action setting and follows the adventures of 12-year-old Gumball, his family and his friends. Variety called it, "first rate silliness."
"Redakai"–A co-production between Spin Master and Zodiak Kids/Marathon Media for kids ages 6-11 that stars Ky, a 15-year-old student of ancient martial arts, who embarks on a quest to find the Kairu, a primordial alien energy force. Helped by his friends, Ky travels the globe looking for the Kairu with the hope that one day he will become the greatest Kairu warrior of them all–a Redakai.

"Bakugan"–"Bakugan" is a co-production from Sega Toys, Spin Master, Nelvana Enterprises, TMS Entertainment, Japan Vistec and Sega Corporation. The story centers on the lives of creatures called Bakugan and the battle brawlers–Dan and his friends–who possess them and their quest to save their world and others.

"Ben 10"–This show follows the story of an ordinary boy who becomes extraordinary when his Omnitrix watch transforms him into ten different alien beings, each with unique powers and abilities. "Ben 10 Alien Force" follows Ben at age 15 when he is compelled to save the day once more when his Grandpa Max goes missing. At the age of 16, Ben's secret identity is revealed in "Ben 10 Ultimate Alien," when a new Ultimatrix helps him tackle new baddies on his mission to save the world.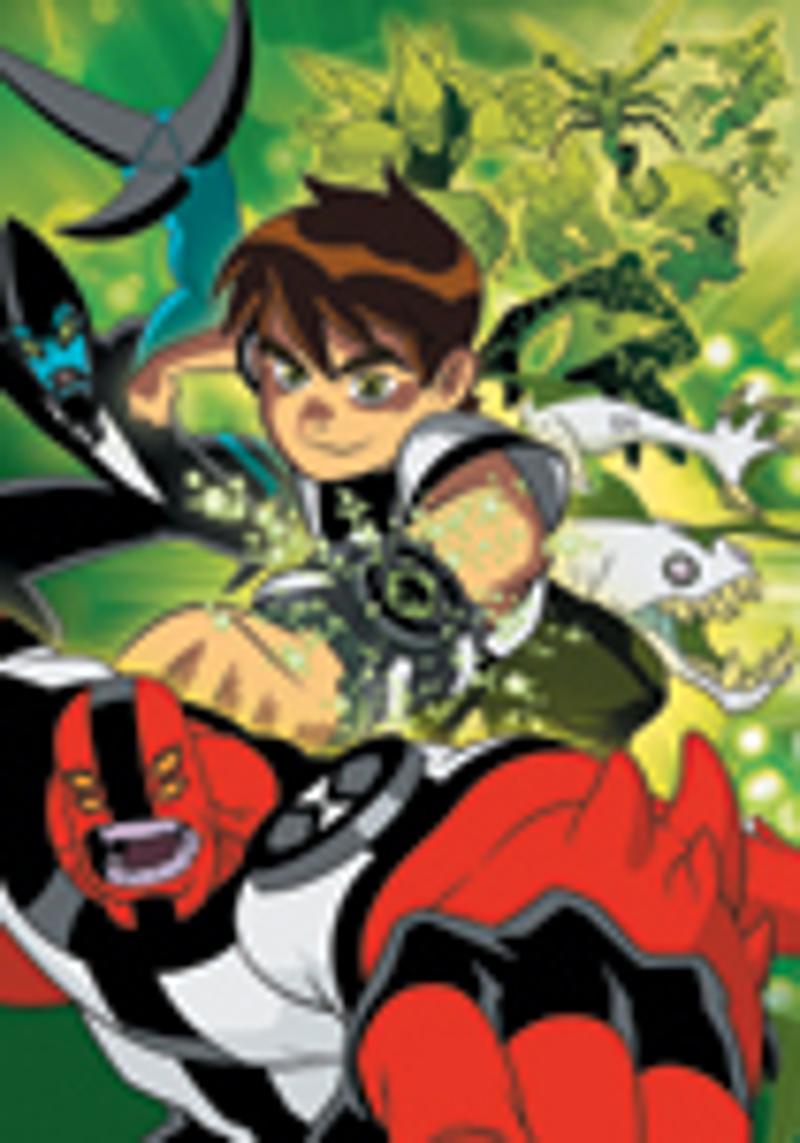 Cartoon Network Originals–TCNE will use Brand Licensing Europe to launch the Cartoon Network Originals brands to retailers and licensees. Deals so far include Fusion Clothing for promotions in Germany, Frumo BV for a range of stationery products in Benelux and LPP for adult apparel across Central and Eastern Europe. Poetic Gem's apparel line will be available to U.K. retail in summer 2012. To support the U.K. licensing program, Cartoon Network will showcase its classic titles from its studios library from 9 p.m. every night, targeting young adult and student audiences.
Subscribe and receive the latest news from the industry.
Join 62,000+ members. Yes, it's completely free.
You May Also Like
Loading..