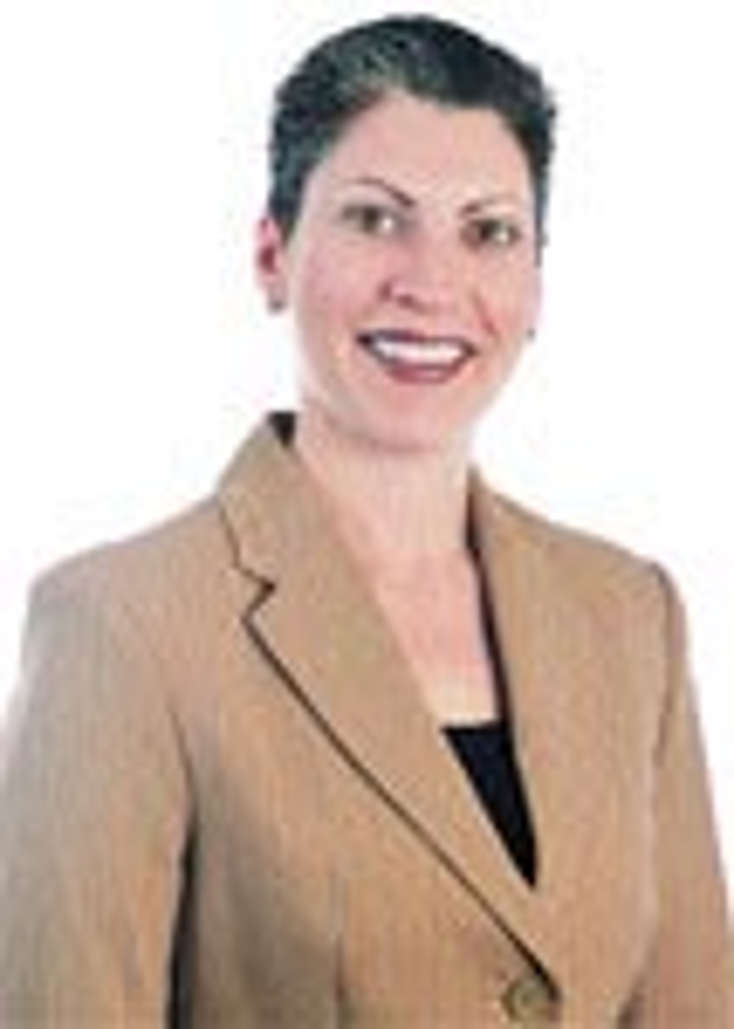 ]>Innovative artwork, expanded collections, and new licenses will be unveiled at SURTEX.
Armed with new collections and licensing deals and an eye on upcoming surface design trends, artists and agents are gearing up for SURTEX, to be held May 16 to 18 at New York's Jacob K. Javits Convention Center. "This SURTEX will highlight bright, fresh styles and trends in design, but nothing too cutting edge," says Carol
White, director of licensing, Arts Uniq', Inc. "Themes such as safari and country/Americana are much less popular this year. However, inspirational is still very strong," she explains. White also notes a trend in some retro or vintage imagery conveyed in a contemporary style, as well as mix-and-match patterns in combination with bright, citrus colors and festive, traditional colors. "Latin art is in high demand right now, and much of it is characterized by bold, vibrant color," adds Elaine Rutherford, director, Joan Cawley Licensing. Paul Brent Licensing Director Ellen Seay points
to a Moroccan influence in color schemes and patterns, characterized by bright and festive colors including reds, greens, and gold.New baby and photography collections will be another focus at SURTEX, says Kristin Fitch, president of Coyote Red Licensing. Also of note, according to Rutherford, is design for home décor. "Television is flooded with a new genre of home improvement shows. These shows help fuel a strong interest for the public and build consumer confidence in design and how it relates to their personal living space."
Design Directions
In keeping with the home theme, Paul Brent is expanding his "Plantation Home" collection with a series of damask floral images. On another note, reveals Seay, Brent developed a series of scenic Mediterranean images that incorporate a rich, vibrant color palette. Zolan Fine Arts introduces Donald Zolan's 2004 Inspirational Collection of "Little Garden Angels"; heartland landscapes; and an expansion of the John Deere collection, which includes "Growing Up a Country Boy." Arts Uniq', Inc., added several artists to its licensing group, including Helen Nash (realistic depictions of cats and dogs), Laurie Snow Hein ("Flowered Angels" collection, garden scenes, and florals), and Dustine Wallace (photographic images of children). According to White, "Our goal is to target a broad customer base staying in the realm of functional, everyday gift and home décor items."Sharon Neuhaus expanded her "Savory Chefs" series to include famous artists and animal chefs. Also new is Neuhaus' crème de la crème "Calfee Mates" collection with 12 images that feature titles such as "Decalf" and "Calfeccino." Lastly, says Neuhaus, "I added four new roosters to my 'Poultry in Motion' series: 'Chicken Salad,' 'Hen Party,' 'Spring Chicken,' and 'Hot Wings.'"Joan Cawley Licensing signed Cuban born artist Laura Lacamara and will feature her work at SURTEX. Lacamara's work is available for licensing in all categories.New collection launches from Coyote Red include "European Landscapes" and the "Viva la Fashion" collection by artist Kira. Other new design looks include contemporary "Collage Silhouette" by Annie Kramer and "Fantasy Florals" by Maria Michel.MHS Licensing will introduce three new artists/properties at SURTEX, including artist Kathy Hatch. And, Advocate Artist Agents and Licensing has taken on 20 new artists worldwide and will highlight more than 60 new collections at the show.New artwork from Laurie Korsgaden Watercolors, Inc. will include everyday and seasonal designs. In addition, to her traditional line of Americana Country, Korsgaden will step into new arenas such as Tuscany and a series of toile. From Urban Vocab comes a new image collection for the first half of 2004. The collection comprises new photos of street graphics taken from the U.S. and Europe. Licensees such as Kittrich Corporation have leveraged the property in many of their new 2004 product launches. Pam Goldwasser, vice president of creative and licensing, Kittrich, says, "Because Urban Vocab is based on street imagery from cities around the world, the potential for our use of the art on our products is limitless."
Licensed Lines
On the licensing front, Arts Uniq', Inc.'s Claire Stoner recently licensed her "Claire & Cleo" and "Angel Hearts" collections to DEMDACO for resin figurines, plaques, and other gift items; to Leanin' Tree's Celebration Greetings' division of inspirational greeting cards; and to Stamps Happen for rubber stamps. Malenda Trick's "Mediterranean Reflections" and "Martini Time" collections have been expanded into the home décor market with licenses granted to Riddle Home & Gift, Evergreen Enterprises, and Highland Graphics. Also moving into the home décor market is Lisa White's "Vineyard Blessings" collection with licenses granted to Baum Bros. Imports, Evergreen Enterprises, and Chesapeake Wallcoverings.Several companies are hatching product based on Neuhaus' "Poultry in Motion" designs this year. Baum Bros. Imports exclusively distributes ceramic dessert plates, mugs, and new 3-D pieces such as a teapot and water pitcher. Other licenses include designer puzzles by Stave Puzzle Company, wooden collectors' plates and trays by Tamsan, and chalkboards and wall plaques by Fiesta. Neuhaus' designs are available for license on a variety of surfaces.Joan Cawley Licensing will debut new kitchen accessory lines featuring artists Ginny Hogan, Donna Polivka, Judith Durr, Adin Shade, and Cecilia Henle. Steven Linen Associates has signed on for kitchen textiles and Highland Graphics for glass cutting boards, wooden clocks, and other accessories in its Artworks Home Accents line. Wallpaper border collections also will premiere this spring featuring designs by artists David Manje and Judith Durr for York Wallcoverings and artists Reginald Jones and Michael Swearngin for Wallcrown Limited.Coyote Red's Michael McCullough will announce a licensing deal with Modern Art for his new floral art prints, while Sharon Pierce McCullough reveals deals with Marcel Shurman (cards), Homefires (rug collection), and Creative Expressions for Target (party plates/napkins).The latest Paul Brent partnership features a full line of products with Cape Craftsmen to include furniture pieces, TV trays, clocks, and lamps. Other additions are Thirstystone (absorbent coasters), Home Essence (photo albums), and Homefires (area and accent rugs). Newly represented artist Karen Weidert signed an agreement with Thirstystone to produce absorbent coasters in an array of designs.Zolan's new licensees include Key Enterprises (John Deere clocks and gifts), Current (children's calendars and stationery), Harvest House (gift books), Sunsout (puzzles), and Kenneth Scott LLC (blankets, apparel, furniture, and other home décor accents). Existing licensee expansions include Gibson Overseas and the Danbury Mint.McKenna Design LLC will roll out new collections with Sakura, Thirstystone, Jackel International, Tweel Home Furnishings, and Leanin' Tree. According to designer Kathleen Parr McKenna, Sakura now offers her designs on a Christmas dinnerware collection; Thirstystone incorporates eight pieces of her artwork in its Ambiance line; Jackel International features her "Strawberry Picnic" design in a collection of candleware and accessories; and Tweel Home Furnishings has expanded on her holiday and autumn designs for its kitchen textiles.MHS will introduce Baby Boo, an infant brand of apparel already enjoying success in the gift and boutique channels. The line is available for licensing in additional categories, including stationery, photo albums, accessories, and home décor. Giddyup Girls, a new property aimed at females of all ages, is also available in all categories of licensed merchandise.Pineridge Art will introduce a 2005 calendar with designs by Laurie Korsgaden. Other licensees include Publications International (stationery, cookbook), Idea Stix (home décor), and Current (collectors' plates, cards).Urban Vocab has six new licensees on board, including Sandylion Sticker Designs (scrapbooking), Trinity Products, Inc. (young men's and juniors' Ts), Friends Incorporated (fashion jewelry), Barth & Dreyfuss (full bathroom line), Kittrich Corporation (back-to-school and stationery products), and Antioch (bookmarks and journals).
Subscribe and receive the latest news from the industry.
Join 62,000+ members. Yes, it's completely free.
You May Also Like
Loading..