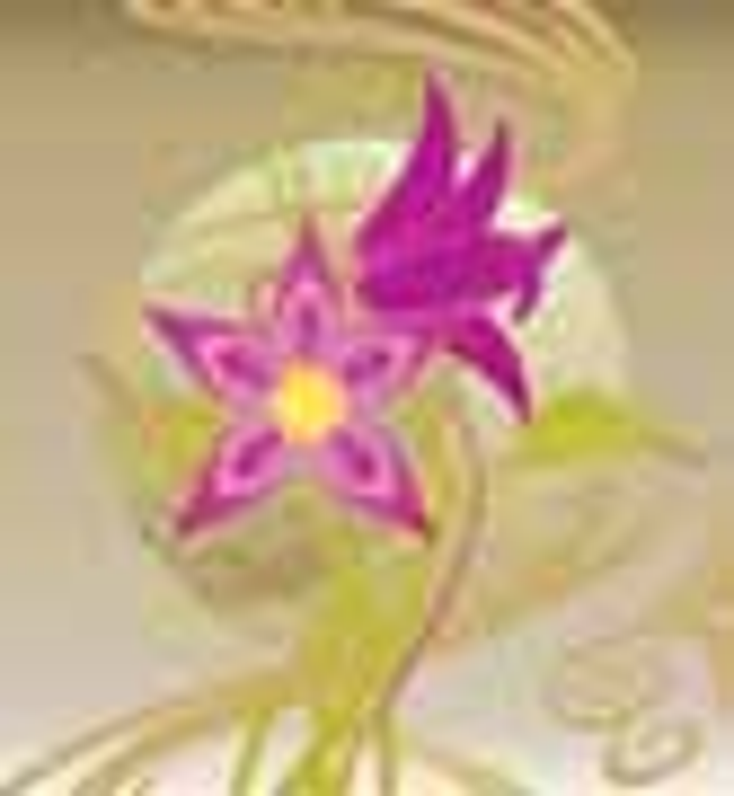 ]>How does a popular global brand reinvent itself after 10 years in the marketplace? If you're Pokémon USA, the answer is by signing a new broadcast partner and master toy licensee, while also keeping some familiar faces on board. "When we took over the licensing operations in January 2006, we realized that having a vibrant brand meant we needed to align with the right partners who understood Pokémon and could put it on shelves in a new, exciting way," says Holly Rawlinson, Pokémon USA, Inc. vice president, licensing. As such, Pokémon recently swapped broadcast partners, moving from Kids WB! to Cartoon Network, because, notes Rawlinson, "we felt it better aligned with the spirit of Pokémon." And, more important, she continues, "Cartoon Network was willing to air the program seven days a week, whereas we lost our strip on Kids WB!." Cartoon Network, which actually had been rerunning Pokémon episodes off and on since 2002, also has a much larger boys' fan base, says Rawlinson, "which allowed us to speak to different demographics. When Pokémon first made the move to Cartoon Network, the broadcaster began by airing some of the earlier seasons. Thanks to great platform support from Cartoon Network, Pokémon now is the network's No. 1 rated show for boys ages 6 to 11. "One of the fun aspects of Pokémon is that there's such a large universe to play with," says Marc Buhaj, vice president of programming for Cartoon Network and Boomerang. When the linear show,
Pokémon:
Battle Frontier
, began airing September 9, 2006, it was preceded by a special prime-time episode that aired the night before, following the
Pokémon Mystery Dungeon
special, which strategically coincided with Nintendo's Pokémon Dungeon video games. As of last October, Cartoon Network's online service, Toonami Jetstream, began featuring Pokémon episodes starting at the Orange League episode, "The Pokémon Water War." Also offered on Toonami Jetstream are episodes from
Pokémon Chronicles
, a spin-off series of the anime, which airs on the network's Miguzi block. "We've been able to provide some great branded environments for the show, so it hasn't just been playing out linearly," says Buhaj, who adds that the new season of Pokémon—
Diamond and Pearl
—will premier June 4. While dealing with the inevitable challenges that come with shuffling broadcaster partners, Pokémon USA took on an additional project, placing its master toy license (previously held by Hasbro) up for bid. "We liked Hasbro," Rawlinson is quick to point out, "but we wanted to offer fans a greater number and variety of toys, particularly since we have 380-plus characters with more to come in '07." According to Rawlinson, four different companies bid for the license, but "Jakks Pacific had an incredible passion for the brand, and it became clear it was the right master toy partner." According to Eddie Hayden, director of marketing, entertainment brands, Jakks Pacific, "Consumers can expect Jakks' Pokémon product on most major retail shelves early this month, with a focus on toys." The spring 2007 line, he continues, "will be founded on Pokémon figures. And, for the first time, Pokémon enthusiasts will be able to collect all of the Pokémon, with Jakks releasing nearly 100 figures per year. We also will provide role-play items, as well as a line of large plush with lights and sounds and an assortment of mini-plush." Pokémon also is looking at the coming year as a relaunch, of sorts, in international markets with new agents in Canada (Licensing Shop) and Latin America (Exim Licensing Group). "Of all the overseas markets, Australia is the one with the most momentum, thanks to great TV exposure on Network 10," says Pokémon USA, Inc., Senior Director of Licensing Nicole Piper. "There's been a small dip the last couple of years, but for the most part Australia has maintained a high fan base and licensing program," she says, "so we're focused on ramping up our Australian program even further, and we're bringing on several new licensing partners." However, not all of Pokémon's partners are new to the brand. "Once we solidified our broadcast and master toy partners, we looked to our long-term partners to build out their product lines," explains Rawlinson, who notes that the company's strategy is to have fewer licensees handling a larger number of categories. Boasting a nine-year history with the Pokémon brand, VIZ Media now has a publishing program that includes manga, ani-manga, board books, and pop-out activities, according to Anthony Jiwa, director of marketing, VIZ Media. "We also are the licensee for Pokémon episodic home video, and distributed the latest Pokémon movie last fall—
Pokémon: Lucario and the Mystery of Mew
," he says. The two companies also have orchestrated several interesting promotional initiatives. "Last fall, we partnered with Pokémon on an Amtrak sweepstakes, during which we promoted the release of
Lucario and the Mystery of Mew
through a combination of elements in-station, on-train, and online," says Jiwa. "We offered countercards and seat backs promoting the movie release, as well as kids' packs that included Pokémon activities and premiums. These also were available for kids to order free through
Amtrak.com
." Additionally, VIZ included an Amtrak coupon in DVD copies of the movie. Perhaps the most visually appealing component was an Amtrak car wrapped in Pokémon art. Since the licensing operations moved in-house, Jiwa notes that VIZ has been able to work more closely with all of the different teams within Pokémon USA. "For example," he says, "to support our collection of Pokémon 10th anniversary DVDs, we worked with the licensing, online, and marketing teams at Pokémon. We initiated a voting campaign at Pokémon.com, giving kids a chance to vote for their favorite Pokémon. Then, the top 10 characters each 'starred' in their own DVD. Hundreds of thousands of votes were cast online, and we were able to take advantage of the traffic the official Pokémon Website receives, as well as activities Pokémon built around the anniversary. With this, we were able to regain distribution at some key accounts." As for 2007, he continues, "we plan to publish a new Pokémon manga tied to Nintendo's Mystery Dungeon Game. It currently is being serialized in
Nintendo Power
magazine. We also will continue to release Pokémon DVDs featuring series episodes." Products including the trading card game, booster packs, and other items that first allowed kids to step into the world of Pokémon arrived on Toys "R" Us shelves in 1998, according to buyer Jill Hall, who adds that consumer response to the brand has been strong over the last decade. Looking ahead, she says, "We will continue to promote product lines within the Pokémon brand—in trading card games, video games, and toys—by providing high visibility to new products throughout the store and in newspaper circulars." Having signed with Pokémon in 1998, Basic Fun was the brand's second licensee in North America, behind Hasbro. According to Basic Fun President Alan Dorfman, "KB Toys was the first mass merchant to recognize the potential of the brand. Over the years, we have done custom two-packs for KB, as well as specially priced 'retired' styles." For 2007, Dorfman reveals, "We are working on a new two-pack program, and we will offer boxed sets for the clubs and other mass merchants. We also have done a first-to-market assortment with Avon, and were given exclusive character releases with various retailers." One of the factors that made last year's transition more manageable was having worked with some of the Pokémon staff prior to Pokémon becoming an in-house program, explains Dorfman. "There also are licensee summits annually, as well as good support through e-blasts and meetings at relevant trade shows," he says, which serves to facilitate cross-promotional opportunities. Basic Fun currently is exploring gift-with-purchase partnerships with several apparel licensees. GWP promotions also are top of mind for Elisa Gangl, vice president of licensing and marketing, SG Footwear/SGI Apparel Group. A Pokémon licensee since 2000, SG acquired the rights for sleepwear in 2006. In addition to evaluating various GWP opportunities in the U.S. and Canada, SG will introduce an expanded line of footwear and sleepwear in fall '07. According to Gangl, the brand's popularity stems, in large part, from its exposure in the marketplace. In addition to the TV component, she says, "Nintendo's commitment to launching new games, along with its advertising and marketing initiatives, is unprecedented." As one of the brand's initial rights holders—along with Game Freak and Creatures—Nintendo plays an enormous role in Pokémon's success, with new games released yearly. In fact, much of the property's appeal is thanks to the video game developers who continue to create a vivid and compelling universe. "The original games took around six years to make, but the result was almost like art," explains Gail Tilden, vice president, brand management, Nintendo of America, Inc. Looking ahead to spring 2007, Nintendo is set to release two of the most highly anticipated Pokémon DS games—Emerald and Pearl—which introduce fans to 107 new Pokémon. Nintendo generally offers a pre-sell program for one game or both, which serves to drive traffic to the store on its launch date. "We also strategically start—as much as three months out—feeding information about the games online and to the media," says Tilden. Having already launched in Japan, Pokémon Diamond and Pearl had the best launch week of all games in the Pokémon series in Japan, with 3 million-plus units sold in the first two months. A Pokémon licensee since 1999, ALS will manufacture Diamond and Pearl video game accessories. "TV is wonderful, but our success is really geared around the software launch," explains ALS Vice President of Marketing Matt Segal, who notes that video games are what initially propelled the property into other avenues. The video game component is immensely important, concedes Pokémon's Rawlinson, but the strategy going forward is all about integration and driving the property from multiple platforms. "You can't always rely on the video game component overseas," adds Piper. "For the most part, the same momentum that's building in the U.S. will be replicated internationally, with close to a six-month lag time between the U.S. release and the Australia and Canada launch." But, she adds, "Latin America is different because it doesn't have much of a base for Nintendo game product, so we're looking more closely at TV broadcast and working with Exim on local market initiatives." With the core demographic for TV ages 4 to 11, interactive games ages 7 to 15, and trading cards ages 6 to 13, "Pokémon truly does stay with kids for a long period of time," says Rawlinson. "In Japan, they have a closely integrated strategy with the games, movies, and broadcast components all working together. Now that we've brought the licensing in-house, we're working to emulate this strategy."
Subscribe and receive the latest news from the industry.
Join 62,000+ members. Yes, it's completely free.
You May Also Like
Loading..