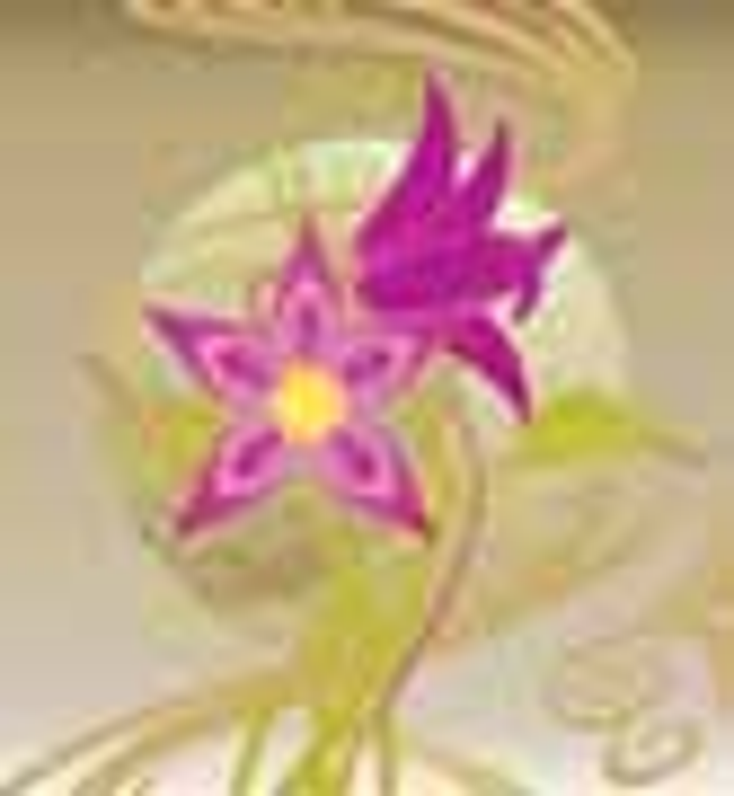 ]>Licensors and licensees are expanding their product ranges to address the American consumer's increasing interest in religious and inspirational content
At times of uncertainty and turmoil, people are comforted by images that evoke peace, tranquility, and familiarity. An encouraging word or Biblical scripture creates hope that brighter days lie ahead. Within the last few years, the religious and inspirational categories have experienced significant growth at retail. Says John Hugunin, president of Greenbrae, CA-based Pemberton & Oakes, an art licensing company that promotes inspirational imagery, "Our genre received a great deal of attention following 9/11 and thereafter with the ongoing events in the Middle East. Some of this attention recently culminated in licensing deals, particularly for home décor products and fine art prints." Adds Adèle Basheer, creative director of Adelaide, South Australia-based greeting card manufacturer Intrinsic Enterprises, "Although Intrinsic products have always sold well, 9/11 created more awareness of inspirational products, and retailers seem more open to stocking them." While some products cater to a specific religion and include Biblical themes, verses, or other messages with religious reference, other products simply aim to inspire, motivate, or provide support.
According
to Hallmark research, the importance of religion and spirituality has been on an upswing since 1987. Fueling that growth is the Baby Boomer generation, many of whom are contemplating a return to religious worship, as well as a large population of people in the Midwest and Southeast, who cite religion to be a "very important" part of their lives. Nearly all American adults (94 percent) polled say they believe in God or a universal spirit, and 71 percent consider themselves to be "spiritual." These statistics indicate there's opportunity for both licensors and licensees to create religious and inspirational products that answer their call.
Religious Revival
Although some artists and licensees continue to introduce traditional work, others are aiming to capture younger audiences with more trend-conscious, contemporary art. From its inception in 2002, Newport Beach, CA-based brand development and merchandise licensing boutique G Studios has been recognized for creating hip, fun, inspirational lifestyle brands and entertainment properties for women and children. The studio manages more than 65 licensees across brands such as "Earth 2 Jane," "Land of Milk and Honey," and "For Giving Souls."
G Studios began licensing inspirational art in 2002, when it launched its "For Giving Souls" property in the gift, stationery, and home décor markets. Its target customers are primarily women ages 19 and above, as well as teen and 'tween girls and children. Generally, the studio's portfolio of brands does not cater to a specific religious denomination, though many of the virtues it touts are derived from Biblical principles. Says Michael Gordon, manager, G Studios, "Our 'For Giving Souls' brand crosses over several religions as we incorporate Biblical verses from both the Old and New Testaments. In our 'Land of Milk and Honey' brand, we distribute a number of religious hymns." The product range is available at Hallmark and Carlton Cards, Wal-Mart, and Office Depot, as well as specialty and gift stores. Suggested retails range from less than $1 for greeting cards and accessories to approximately $25 for gifts and collectibles.
Up next for G Studios is "Chosen Girls," which makes its debut at Licensing 2005 International. This cross-cultural lifestyle brand takes a direct approach to targeting Christian girls. It features Trinity, Melody, and Harmony--a trio of fashionable girls who sport the latest Christian punk rock fashions while jamming on their guitars and drums. Funky and hip, "Chosen Girls" aims to empower and provide hope for juniors and 'tweens who seek a life of faith and transformation. The message: "Don't be afraid to take a stand--you're worth it."
The launch is being supported by a promotional program, which includes a print campaign; Web-based contests (
); promotions; and a live "Be Chosen" contest, where visitors can vote for their favorite bands. Categories available include cosmetics, novelty accessories, toys, dolls, sportswear, home décor, sleepwear, jewelry, tattoos, and scrapbooking.
What began solely as a manufacturer of Bible covers in 1970 has flourished into Gregg Gift Company, a gift business based in Irvine, CA, and subsidiary of Enesco Group Inc. Its primary target is the Christian retail industry; the general gift and card market and catalogs are its secondary market. Gregg Gift Company began licensing inspirational art in 1998, when it signed with Thomas Kinkade, who is known as "the painter of light." Together, they offer the "Gallery Collection" of Bible covers, plus tote bags, garden banners, umbrellas, jewelry, and scripture boxes. Selected merchandise is available at Christian and general gift outlets, Wal-Mart, and through direct-to-consumer catalogs. Suggested retails range from $10 to $30.
Life Lessons
While decorating her daughter's nursery about 17 years ago, Sandra Magsamen began creating art that conveyed messages of hope, love, faith, and understanding. Simple beliefs, ideas, and thoughts became the basis of her décor, and her concept eventually evolved into a business. "I wanted to surround my daughter with the life lessons I hoped she would embrace as she grew," says Magsamen, president of Glen Arm, MD-based Hanny Girl Productions. Statements such as "Believe in yourself" and "Life is not measured by the breaths we take, but by the moments that take our breath away," served as inspiration.
Magsamen's artwork, gift items, and books celebrate life, people, moments, and beliefs that offer meaning and purpose. She targets girls and women of all ages, and her work features themes and symbols found in the teachings of the world's major religions, including Christianity, Judaism, Islam, and Buddhism. The artist's product range targets the specialty and mid-tier levels and is available at Macy's, Hallmark, and Target, as well as more than 10,000 independent gift and bookstores nationwide. The "Messages from the Heart" collection translates the artist's optimism to gifts, tabletop, home décor, books, scrapbooking, stationery, greeting cards, baby clothes, and accessories. Going forward, the artist is exploring other avenues such as linens.
The artist's licensees include Department 56 for seasonal and novelty items; Excell Fashions for decorative pillows; Peking Handicraft for guest towels; and Silvestri for ceramic plaques, ornaments, decorative plates, and more. In addition, Creative Imaginations offers a range of scrapbook papers, 3-D embellishments, and stickers; and Topsville offers baby clothing and accessories. She also has several publishing deals.
Magsamen's licensees promote her collection by sending mailings to retailers to announce new launches. Connecting with licensees, retailers, and consumers is key for the artist. "I do meet-and-greets at all the major shows, and in January, I gave the keynote address at a luncheon at the Atlanta Gift Fair. I also make a special effort to visit stores when I am in the area," says Magsamen, who does fund-raising for several associations that cater to the needy.
Child's Play
Art licensing company Pemberton & Oakes has been producing inspirational artwork since 1978. Its subjects tend to focus on children, notably the work of artist Donald Zolan, who is known for his paintings featuring children with lifelike skin and hair tones accented by vibrant primary colors and impressionistic backgrounds.
The company's imagery caters to a varied audience, but often is associated with "middle America" demographics--specifically female homemakers. Although the artwork does not cater to a specific religious group, Pemberton & Oakes does offer several holiday-based images that target the Christian faith.
Says Pemberton & Oakes' Hugunin, "Early on, the art targeted the collectibles industry, and the first applications were collector plates, which were a huge success for nearly two decades. It wasn't long before non-collectibles manufacturers discovered the sales-generating potential of these works, which resulted in a much wider array of applications for our art."
The most recent childhood artist to join Pemberton & Oakes is Tricia Reilly-Matthews, whose colorful, playful pastels still manage to convey her strong belief in faith and family values. Her work has been published by Current and Sunsout Puzzles, and currently targets the seasonal, giftware, and home décor categories. Pemberton & Oakes' licensees include Checks Unlimited for personal checks, checkbook covers, and address labels; Sublimation Atlanta for area rugs, blankets, tote bags, quilts, and throw pillows;
for art posters; Kimberly Enterprises for gift and music boxes; MBI, Inc. (UK), for collector plates; and
Ideals
magazine for inspirational content. According to Hugunin, categories currently being pursued include giftware, inspirational/religious, publishing, interactive, and home décor.
The company's licensees span various channels of distribution, but it is striking a balance between direct mail and retail distribution. Recent programs target the budget-minded consumer who is willing to pay more for artistic details. "Our program just underway with Sublimation Atlanta will target the home décor and furnishings needs of mid-tier retailers," says Hugunin, who mentions that promotions usually are handled on an individual basis with each licensee. "We are small but flexible, and usually can add to our licensees' resources in areas where they may be lacking. We heavily rely on the Internet and deliver focused press releases to the channels most aligned with specific licensed categories." Hugunin mentions that Pemberton & Oakes is exploring many new avenues, including licensed inspirational photography and world-centric art that reinforces the notion that "whatever our differences, we are one human race and one big family."
Word Power
Approximately $30 of recycled cardboard and a handful of scribbled quotes from Adèle Basheer's personal journal served as the foundation of Intrinsic Enterprises. "We started making handmade inspirational cards at our kitchen table in 1996," says creative director Basheer, adding that she and partner Jamie Basheer shared a simple vision to make a positive difference in the world: to touch people's hearts, inspire, and create joy.
For nearly four years the Intrinsic team produced its own cards, and the business eventually evolved into licensing. The first license for greeting cards was signed in 1999 with Australian publisher Portal Aird Publications, which took on the exclusive distribution in Australia and New Zealand with non-exclusive rights in other countries.
Intrinsic's artwork is mostly non-denominational, although it does have a christening card in its range, mentions Basheer. Intrinsic's portfolio presents three distinct collections of artwork. The original "Intrinsic" and the new "Cherish by Intrinsic" have the most diverse appeal--spanning age groups from 18 to 50 with predominantly female buyers. "Cherish" is Intrinsic's latest design offering, which has replaced the original "Intrinsic" collection. The "Life by Intrinsic" range, with its vibrant color and bold messages, appeals to a younger, predominantly female audience. "Butterfly Dreams by Intrinsic" likewise is distinctly feminine.
"Words are central to our artwork," notes Adèle Basheer. While some of Intrinsic's original cards featured copyright-free quotes, the current collection includes messages that were personally written by Adèle and Jamie. "I usually write the messages with someone I know in mind. I wrote the bereavement card for a friend whose mother died of cancer, so it is a very personal message," she adds.
Intrinsic licensees include Portal Aird Publications for greeting cards, stationery, and gift items, as well as Crown Point Graphics for stationery and Marian Heath Greeting Cards for additional greeting cards. Scrapbooking Australia signed on for scrapbooking paper and Integral Office Comunicaciones S.L. for mobile phone covers. In Australia, Intrinsic products are sold at independent gift shops, card stores, news agencies (which carry greeting cards, magazines, newspapers, etc.), and major department stores; suggested retails range from U.S. $2.95 to $25.
"Since we have proven success in Australia for stationery, greeting cards, gifts, and scrapbooking, it makes sense to emulate that success internationally," Basheer concludes. "We will seek licensing partners in greeting cards, stationery, gift items, calendars, journals, diaries, and scrapbooking in both the U.S. and UK."
Subscribe and receive the latest news from the industry.
Join 62,000+ members. Yes, it's completely free.
You May Also Like
Loading..