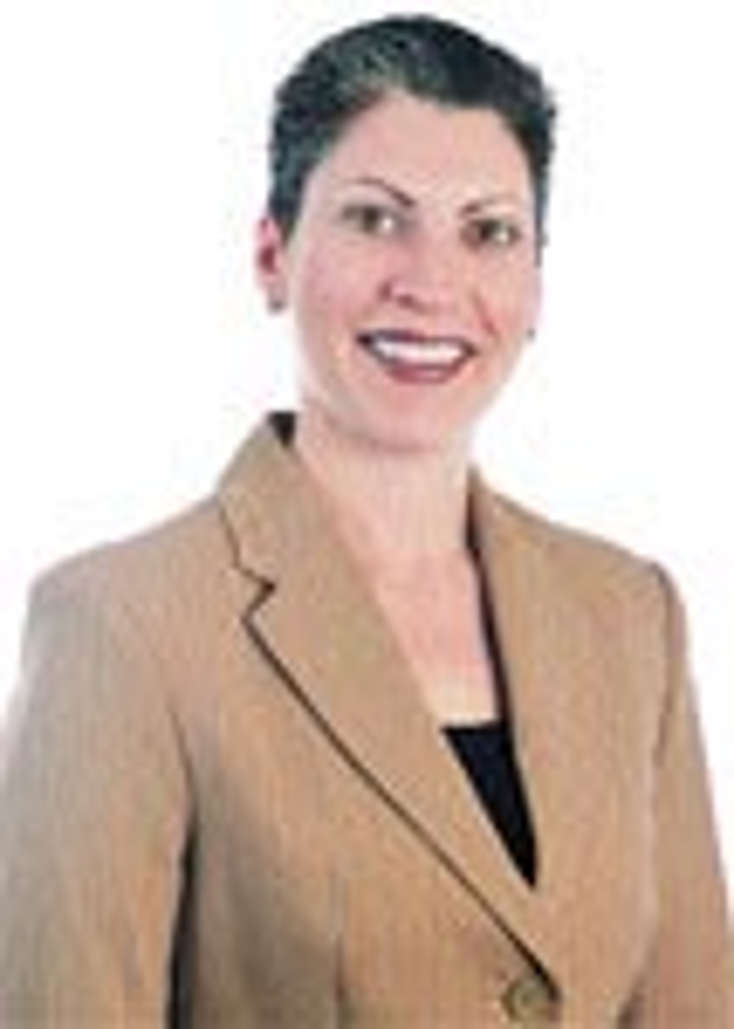 ]>Scrapbooking is a $2 billion-plus industry that shows no signs of slowing.
A picture may be worth a thousand words, but add fancy borders, rubber-stamping, and well-written captions, and you have a personal history book of life's treasured moments that can be shared with future generations. Growing from a cottage industry to a mainstream hobby, scrapbooking has firmly taken root in America, with an estimated 20 million scrapbookers and 2,500 scrapbooking stores now in the U.S., according to the Hobby Industry Association.
"The popularity of scrapbooking is a reflection of our times and our need to record our lives," says artist Beth Cote of Winnebago, IL-based Paper Arts. "Life today has become increasingly visual. With the advantages of technology, it's easy to create our own personal autobiographies. Scrapbooking is an intense personal approach to creating a visual life story." Scrapbooking is reported to have originated in Utah, then rapidly spread east to now sweep the globe. Initially the West Coast was more eager to clip and paste than the rest of the country, but that gap is narrowing quickly. According to Creating Keepsakes magazine, Western states showed the most households involved in this hobby (between 23 and 26 percent), followed closely by New England states (20 percent). "Internationally, English-speaking countries such as Canada, Australia, New Zealand, South Africa, the Netherlands, and England are solid scrapbooking countries," says Karen Foster, owner of Karen Foster Design in Centerville, UT.This craft, which involves accenting with fine paper, metal embellishments, and rubber-stamping, has evolved into a booming market. A recent survey conducted by the HIA claimed it to be among the most popular crafts in America. 2002 sales estimates from manufacturers and industry watchers varied from $2 billion to $2.5 billion (this segment has quadrupled in the last five years). Industry growth is estimated between 40 and 80 percent. These figures present enormous opportunity for artists, and many already have signed on. A stroll down the aisle of retailers from Wal-Mart to Michaels yields evidence that this creative craft appeals to today's consumer who may not have a high disposable income, but can creatively and cost-efficiently create a treasure of memories. "The craft market has been a growing trend for some time, but since September 11th, people seem to be staying closer to home, spending more time with friends and family," says Janice Yearwood, marketing director for The Flavia Company in Santa Barbara, CA. "We believe this [time together] includes scrapbooking and creating very personal and meaningful gifts of memories for loved ones." "Scrapbooking fits nicely into the new emphasis on home and family during uncertain times," agrees Stephen Wilson, retail marketing director, Leisure Arts in Little Rock, AR. "Research indicates consumers believe they're creating a legacy for their families, capturing moments for future generations."Adds David Wilke, vice president of licensee Paper Adventures, "Scrapbooking and papercrafting are industries that are constantly in the process of being discovered. Newcomers quickly become more creative and advanced with their skills and as a result demand a broader product selection." Popular scrapbooking themes are central to life's major events such as the birth of a baby, a wedding, big birthday celebration, or an exotic getaway. The hobby appeals mainly to women ages 25 to 60. However, it is starting to gain momentum in the teen market, which remains fairly untapped but seems to be maturing at a quick pace. Teen themes focus on the prom, boyfriends, vacations, and grandparents. 'Tweens likewise are a potential market, according to Dena Designs and its licensee, Creative Imaginations.Joanne Olds, president of Minneapolis, MN-based art licensing agency The Buffalo Works, who represents artist Jody Winger, mentions several factors that have impacted the growth of the scrapbooking category. Among them are today's lifestyle trends, which revolve around "connecting" with others. She notes that this need to connect was sparked by a backlash of the '80s and '90s eras of mass consumption, a quantity vs. quality approach, and the aftereffects of September 11th. People began to re-evaluate how they were spending their time and money. "Scrapbooking also offers a brand new category for many retailers, which allows for newness and an opportunity for good margins," she notes. "New categories typically start out at good margins until the market gets saturated and price competition really kicks in."We entered this category because of its huge potential, as well as the thought that it's very appropriate for Jody's artwork," says Olds of Winger's contemporary fusion of whimsy and humor. Winger's assortment will include a range of scrapbooking products, wire row notebooks, die-cut notepads, craft kits, and more. Although the products are not yet available at retail (the Colorbýcrapbooking and stationery license was signed in June '02, but the company does not have a date scheduled for shipping), the company remains attuned to the industry by tracking trends. Colors are all over the board from dusty rose to bright orange and green," notes Olds. "Scrapbooking is trending toward eclectic styles that include collage, ephemera (a mix of antique newspapers and advertisements), and antiquing techniques," adds Melisa Jeffers, marketing, product development, Daisy D's Paper Co. in North Ogden, UT, a licensee for artist Kimberly Poloson. There's also a trend toward preserving the "everyday story." Karen Neuburger (KN Ltd.), a brand long associated with comfort rather than craft, also eased into the category. "The Karen Neuburger target customer has expanded in scope with our entry into the fast growing scrapbooking market," says Dusty Eber, president of Karen Neuburger. "We feel our current KN customer is also a hobbyist." The company entered the category in October '03 via a license with Paper Adventures. The first collection will bloom a range of soft florals, fruits, and plaids, as well as other prints. Available this spring at department and specialty stores, prices range from 50 cents to $13.50. "Our product range is on a tremendous growth trajectory. We're moving forward with a breadth of new items almost daily, including product extension adjacencies in the stationery category," adds Eber. "Growth potential" was what propelled inspirational writer and artist Flavia Weedn of The Flavia Company into the market. In 1999 she signed an agreement with ColorbýYearwood explains that Flavia's heartfelt and emotional work is ideal for this art. Although baby is currently a strong theme, Flavia is eying the teenage market, specifically for its Flavia Girl line. Other ideas include a kids' line based on Flavia's children's books. Flavia's 100-sku craft collection will unveil a line of scrapbooks, preprinted scrapbooks, kits with keepsake boxes, refill packs, stickers, borders, frames, and papers. Products range from $1.99 to $49.99. Product is available at Wal-Mart, Michaels, Hobby Lobby, and specialty craft retailers nationwide."We entered the category due to the explosive growth of scrapbooking in the last few years and its close alignment with our core strength of crafts," says Leisure Arts' Wilson. "We're constantly evaluating our line and plan to continually offer new products," he says of the Memories in the Making Collection unveiled in April 2003. The company boasts a complete line of papers, stickers, die-cuts, albums, and embellishments. Trinkets include charms that range from vacation to baby themes. Papers are priced under $1; albums range from $14 to $25. "Although we're a new line, we're doing substantially better than our sales projections had hoped for at this point," explains Wilson, whose roster of artists includes Debra Jordan Bryan, Karen Wood, Ann Ormsby, Glynda Turley, Gooseberry Patch, Jenna DeAngeles, and kimberly's garden. Leisure Arts' launch at last year's ACCI (Association of Crafts & Creative Industries) Show presented a line of 250 skus, which since then has skyrocketed to more than 600 skus unveiled at the HIA show, held in Dallas last month. Within only a year of having product on shelves, Leisure Arts has aggressively pursued its retail presence and now has placement in approximately 600 doors. Shaker tags and a variety of scrapbooking tools are up next.Perhaps it's the social aspect of this hobby that attracts such a large fan base. After all, it's an ideal outlet for self-expression and exchanging ideas. Scrapbooking events, parties, and classes serve as a platform for communication. Creating Keepsakes magazine hosts a variety of classes nationwide drawing scrapbookers to cities from Boston to Utah, to indulge in four days of instruction, product demonstrations, shopping trips, and "crops" (a social session that offers food, drinks, and plenty of conversation). Last year Karen Neuburger hosted a series of pajama party and scrapbooking events with select Marshall Field's stores. "The response was enthusiastic, and we'll look at future opportunities to expand on the scrapbooking event theme," says Eber. In 2003 Paper Arts' Cote licensed her first line of scrapbook papers with Design Originals. Although the line has only been in the market since August, it has more than doubled. Together the licensor and licensee offer a complete multimedia how-to concept. Cote has written books, produced videos/DVDs, and offers an image CD that coordinates with its Legacy Collage line. "I entered the scrapbook market after I saw the enormous potential of the 'altered' (transforming existing objects into personal pieces of art) book craze. I knew the passion for art, words, self-expression, and our past would make the natural transition to the scrapbook market and that scrapbookers would welcome the freedom of collage," notes Cote. Her first step in scrapbooking was in October 2002. What started with one art instruction book has evolved into a collection of 55 skus in the combined Altered Book/Legacy Collage lines. "While scrapbookers tend to be young mothers, altered book artists cross over many age and gender targets," notes Cote, who teaches workshops at stores, fine art conventions and retreats, colleges, and wholesale shows nationwide. She also has filmed several guest appearances on TV shows such as Carol Duvall and DYI. Cote believes the trend is retro, vintage, "altered" style, and heritage. "Sepia tones and soft vintage colors will continue to be popular, as well as brighter tones with a vintage look. Ephemera, collaging, handmade papers, tags, and envelopes will be the supplies to have on hand along with traditional fine art materials," she predicts, adding that scrappers use lots of embellishments such as printed slide mounts, color transparencies, eyelets, and fibers. There's a difference between a craft trend that fades and one with staying power, concludes Foster of Karen Foster Design. "A craft that has lasting power provides an artistic outlet, is useful, and provides social interaction."
Subscribe and receive the latest news from the industry.
Join 62,000+ members. Yes, it's completely free.
You May Also Like
Loading..