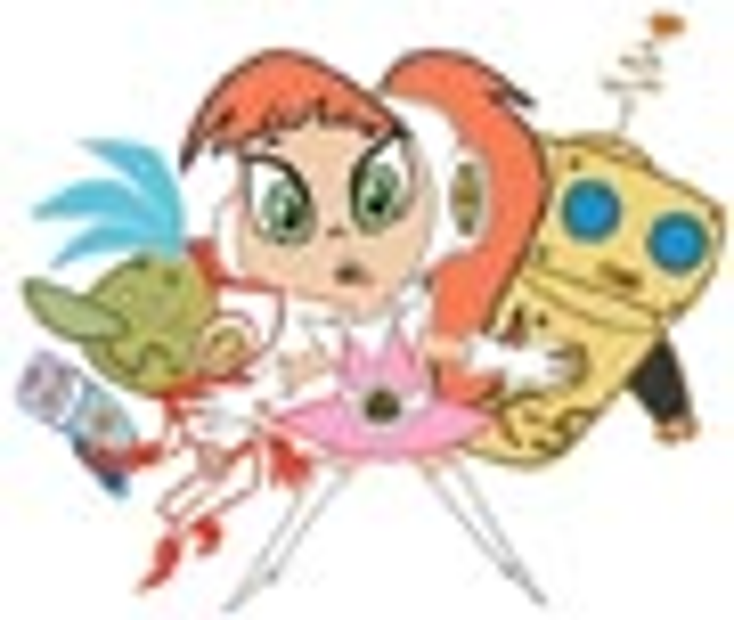 ]>A look at colors, fabrics, and other plans for accenting home life.
Designers and artists such as Laura Ashley and Bob Timberlake are re-evaluating their business plans, shifting strategies to accommodate today's changing marketplace with new home design approaches, categories, and colors. The Laura Ashley brand is synonymous with timeless prints that present an English garden feel. Its style depicts "relaxed living" in a classic, yet contemporary fashion. From the company's inception in 1953, the home and fashion brands have been closely linked, and have helped build each other. "Laura Ashley has a long history of bringing beautiful [fabric] prints and designs into our lives," says Ivy Tan, senior vice president of Laura Ashley, based in Fort Mill, SC. The company had a 30-year retail presence in the U.S., but closed its doors in September '03 to pursue licensing. "Five years ago, we started signing on licensees and the response was so strong, we decided to focus on licensing," says
Tan, mentioning that this plan is exclusive to North America. She believes U.S. consumers have confidence in the integrity and heritage of the Laura Ashley brand, and notes that one of the brand's core strengths is its "consistency."In 1953, Laura Ashley introduced napkins-a first for home products. The home line has evolved to include a roster of licensees in paint, wallcoverings, rugs, furniture, tabletop and linens, decorative pillows and throws, bed linens and towels, dinnerware, gifts, fabrics, outdoor patio furniture, and more. The company now seeks licensees for lighting, kitchen cabinets, window blinds, and shades. For fall 2004, Laura Ashley will unveil a palette of brick red, sage, plum, black, and white. Fabrics include baroque, jacquard, damask, and sateen.
Building Dreams
Realist painter Bob Timberlake often chooses farmhouses and barns as subject matter for his artwork, which depicts the simple life of his native North Carolina. His licensing company, Lexington, NC-based Bob Timberlake, Inc., manages the Bob Timberlake brand of home furnishings, which includes furniture, lamps, rugs, accessories, architectural millwork, clocks, throws, and outdoor furniture. In 1997, Timberlake channeled his creativity into the establishment of a home plan program with the development of 24 plans (Stephen Fuller collaborated with him on the design) that were designed in the Piedmont style of architecture with some arts and crafts influences. The style is characterized by open floor plans and substantial natural light that showcases an extensive use of wood and stone. Plans range from 2,292 to 3,797 square feet, and are grouped in four main categories that include vacation, cluster, manor, or estate homes.Timberlake's vision offers home enthusiasts an opportunity to build a second home in the mountains or on a lake. His concept attracts married women (who are already homeowners), ages 35 to 64, whose household income exceeds $100,000. His signature homes have been built in resort areas, as well as residential communities. The program has experienced more success in the Southeast because consumer recognition of the Bob Timberlake brand and his artwork is the strongest in this region. Sales of home plans and home portfolios have been fairly consistent since the program's creation. "Currently, we partner with builders who have either toured a Bob Timberlake home or have seen our plans on www.southernliving.com (Southern Living distributes the plans on its Website)," says Andrea Smith, public relations manager, Bob Timberlake, Inc. The designers work with the builder/client to oversee every step of the building and design to assure every detail from roofing materials and paint colors to furniture specifications and accessory choices is executed in signature Bob Timberlake style. To promote the concept, an open house generally is hosted when a show home is built. Show homes have been built in North Carolina, Virginia, Georgia, and Utah."We want Bob Timberlake homes to blend into the natural world around them," Smith explains. "Our designers achieve this by selecting rich, textured fabrics such as chenilles and tapestries in deep earthtone colors with nature-inspired motifs. We're always looking for new opportunities and have considered various licensees as part of our home-building products program. Currently, we will retain our stable of manufacturers, but are always open to new possibilities."
Subscribe and receive the latest news from the industry.
Join 62,000+ members. Yes, it's completely free.
You May Also Like
Loading..