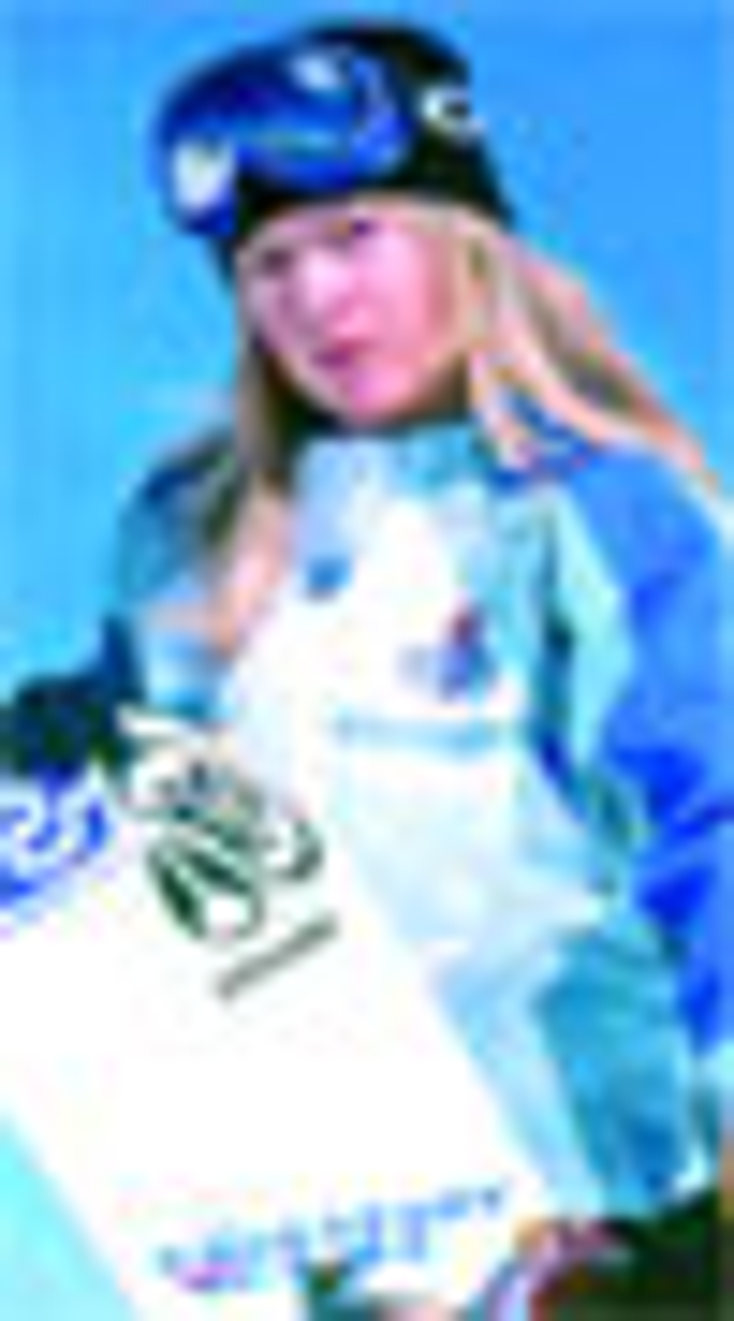 ]>Licensed home trends satisfy every style-from sleek urban looks to the exotic decor of faraway destinations.
Fashion designers, celebrities, stock car racers, and magazines such as National Geographic are settling into the home category, lending the allure of their brand names to collections showcased at the International Home Furnishings Center at the High Point Market, October 16 to 22 in High Point, NC. Furniture designers are more scale conscious this season with chair and couch heights growing taller to complement rooms with higher ceilings, while other pieces scale smaller or morph into different designs to better suit apartment dwelling. Here, License! offers a preview of what's to come in home decor in 2004.Fashion & FunctionFashion designers celebrate texture as they translate the luxurious appeal and fashion flair of fabric into home decor. Todd Oldham and Alexander Julian, both designers turned home decor aficionados, stress the significance of fabric in their recent collections, resulting in a vibrant display of color, pattern, and texture, including tweeds, stripes, animal prints, and geometrics.
Through
a licensing agreement with La-Z-Boy, Todd Oldham fuses fashion and function, yielding a contemporary collection suited to urban life. The star of the collection is Snap, a convertible sofa with removable back and arms. Two easily maneuvered handles allow Snap to be transformed into a bench, armless sofa, fainting sofa, or chaise to fit a variety of tastes, needs, or whims. "The inspiration behind this collection is giving people the tools and confidence to cultivate their own individual style," says Oldham. The collection boasts a palette of more than 150 textiles. Suggested retails for the Snap collection start at $899. It will be available in March through La-Z-Boy Furniture Galleries, In-Store Galleries, and wherever La-Z-Boy furniture is sold.
Decor-Rest Furniture tripled the size of its Alexander Julian at Home Upholstery Collection for this market. The designer's love of fabric is evident in a group comprising a black-and-white tweed sofa and armless chair, and a blue striped armless loveseat. Emphasis is placed on higher backs, as well as comfortable arms. The pieces offer a nonchalant elegance that depicts easy living. Suggested retails are $799 (sofa), $499 (chair), and $599 (loveseat); product will be available in February in finer retailers in the U.S. and Canada.
Via a recently inked deal with Magnussen Home Furnishings, former supermodel, author, jewelry designer, and talk show host Cristina Ferrare will venture into the home category with a collection that reflects her Italian heritage and distinct approach to design. The Cristina Ferrare Home Collections will comprise a broad selection of designs in two distinct styles. "The debut of The Cristina Ferrare Home Collections in April is just the beginning of what we believe to be a long and productive relationship," says Jeff Cook, president and CEO of Magnussen Home Furnishings. "We're looking ahead to collaborating with Cristina in the years to come." The line will be moderately priced and is targeted to major retail chains and large independents.
Betty Crocker and Home Styles cooked up a line of kitchen furnishings designed to meet the needs of today's kitchen. The new line of more than 20 ready-to-assemble products includes multifunctional kitchen caddies and islands, display cupboards, and tables and matching chairs that aim to simplify and organize. "We pride ourselves on providing solutions for casual living, allowing comfort to meet style, and we believe these new pieces will be a welcome addition in many homes," says Pat Bahil, president of Home Styles. Multifunctional kitchen islands and caddies offer extra storage space. The chopping block island is offered in shaker or traditional styling and features knife storage, a spice rack, plus a towel and cookbook holder. The serving bar has storage underneath with a top that flips open to provide an additional serving area. Made of solid wood, the pieces are painted vanilla cream and cherry or peppercorn and clove. Suggested retails are $499 and $349, respectively. The line will be available in April through mail order and in mass merchants and specialty chains.
Youthful Expressions
Riverside Furniture unveils the Imaginations collection, a line of children's furniture that features colorful artwork and inspirational messages based on a series of children's books written by Allison Stoutland and illustrated by Cathy Hofher. The Reach for the Sky Growing Tall Chest features a reversible panel with an artsy illustration of a giraffe reaching for a tree branch. A growth chart is optional. When the child outgrows the youthful decor, the panel can be reversed to a solid piece of wood to reflect a more mature style. Suggested retail is $499. Imaginations can be found in major department stores such as Hecht's and Dillard's, and at 200 select retailers located throughout the U.S.
Jaclyn Smith brings the timeless tradition of her daughter Spencer-Margaret's bedroom to market with a collection of French antique-inspired furniture. The Jaclyn Smith Home By Largo collection is embellished with carvings of wreaths, ribbons, and flowers. Featuring an antique white chiffon finish, the collection includes a metal bed with intricate curves accented with antique brass finials on the head and footboards, and a caned bed with a winged headboard.
Vaughan Furniture Company and NASCAR drive into the home category with the bright red Victory Lane Bed that features NASCAR decals and a full set of wheels with changeable tires. This racy bed is part of the NASCAR Youth Collection, which features selected hardwood solids and birch veneers. The group consists of nine pieces in red to complement a variety of 28 pieces in the wood finish. Suggested retail on the twin-sized Victory Lane Bed is $599, and $699 for the double bed. The collection will be available in the spring at more than 500 furniture stores nationwide.
Travel Inspired
Lane Home Furnishings uncovers its National Geographic Home Collection, which embellishes the ordinary home with exotic accents from faraway destinations. The West Indies collection draws inspiration from archives that date back to the 18th and early 19th centuries. It merges the distinct influences of French, English, and Dutch styles to create timeless pieces. The chart desk and entertainment center are both made of poplar veneers with hardwood solids, and are offered in ebony or mahogany finish. Suggested retails are $650 and $2,800, respectively. The collection will be available in April in the U.S. and Canada.
Lifestyle designer and Madison Avenue retailer Pamela Scurry partnered with Troutman Chair Company for the Vintage Porch Collection inspired by Pamela's Cooperstown, NY, home located in a renowned historic "All American" town. The Summertime Hill Porch Rocker is an interpretation of an antique chair from Scurry's personal collection. It is made of solid wood and crafted in America.
Subscribe and receive the latest news from the industry.
Join 62,000+ members. Yes, it's completely free.
You May Also Like
Loading..