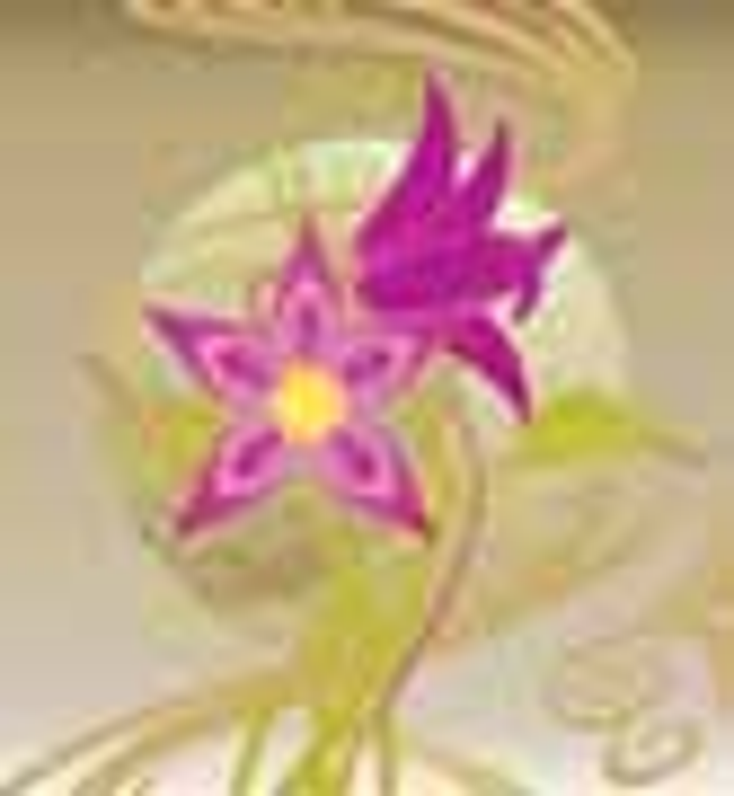 The licensing industry hits all the right notes when it comes to mixing product with song.

"Based on the significance of music in today's culture, it is imperative our product line include musical elements to stay current. As a result, we have an increased number of products that include a musical component," says Joan Grasso, senior director, core toy, Nickelodeon & Viacom Consumer Products, which offers a slate of music-based products including a
Dora the Explorer
- and
Backyardigans
-branded music player storybook (Reader's Digest), a
Dora
and
SpongeBob
pop-up song book (Publications International), and
The Backyardigans
' Sing Along Music Maker and Sing and Strum Guitar (both from Fisher-Price).
"Music has always played an important role in pop culture and continues to influence trends," agrees DIC Entertainment Vice President of Licensing Juanita Palomino. "But today," she adds, "music is even more pervasive. It is literally at your fingertips. It used to be that you found music incorporated in a few select items. We now are seeing it incorporated into all aspects of one's lifestyle,
including fashion, room décor, housewares, domestics, toys, and consumer electronics." It's important, continues Palomino, to tailor musical product to your demographic—whether it's preschool, 'tween, teen, or adult. Meaning, as more children receive electronics and carry cell phones, the digital offering becomes increasingly important.
"With the growing trends of items such as iPods, there is an increased base of products to support the listening devices such as speakers, docking stations, and even customizable products like skins," adds Melanie Summers, director, toys, sporting, and electronics, Nickelodeon & Viacom Consumer Products. Beyond support items, many companies also are rolling out products that interact with an iPod or MP3 player.
The MP3 Key
After launching in January 2005, Zizzle's first product offering was an animatronic interactive speaker dubbed "iZ." The 9-inch, tri-legged toy connects to any music source—such as an iPod, Walkman, radio, or CD player—with a standard headphone jack. Zizzle President Roger Shiffman explains, "The impetus behind iZ was really to find an innovative way to reach the millions of people online downloading music, as well as the millions of pure toy enthusiasts worldwide, and show them that there is a way to fuse their interests."
This year, Zizzle continues its focus on musical integration by signing with Disney for
High School Musical
electronic toys, including the Electric Rockerz, which features hit songs from the show, as well as function buttons that add riffs and sound effects; the Flip Phone Style Music Sampler, which includes 60-second "sampler" edits of five
High School Musical
triple-platinum hits and an LCD screen that flips between images of the characters and sayings; a Musical Tote Bag with built-in speakers, amplifier, and microphone; and a Dance Mat that plays key songs from the show.
Taking the concept of musical product support one step further, Disney went directly into the digital media player market in fall 2005 with its Mix Stick MP3 Player, which currently ranks among the top 10 best-selling flash-based MP3 players at U.S. retail, according to The NPD Group. "From a market condition standpoint, early 2000 signaled a time when many factories were completing their transition to China. As factories shifted, it became much easier for a third-party brand to enter the electronics business," says Chris Heatherly, vice president, global electronics, Disney Consumer Products. More recently, Disney announced an expansion of its consumer electronics line for kids with the introduction of the new Disney Mix Max personal digital media player. The Disney Mix Max plays movies on Disney Max Clips—tiny plug-and-play memory cards containing full-length movies from Buena Vista Home Entertainment. Available in several colorful styles, it also plays digital music, TV shows, and digital photos. "With the Disney Mix Stick, we proved kids were ready for digital music," says Heatherly. "The plug-and-play experience also proved to be a winning feature for parents who welcomed the idea of not having to download music for their kids. We saw an opportunity to do for video what the Mix Stick did for audio—make it accessible, easy, and designed for kids with a unique sense of personal style."
As for the future of downloadable music, Nickelodeon's Grasso notes, it would be great to have an easy way to download music to a traditional item such as a doll or figurine.
Instrumental Deals
Over the years, Fender Musical Instruments Corporation (FMIC) has built limited runs of licensed instruments, such as Sanrio and OBEY designs, and formed long-standing relationships with several signature artists, including Eric Clapton, John Mayer, Sting, and Stevie Ray Vaughan, says Jennifer Burton, product manager, Fender Musical Instruments Corporation. In addition to manufacturing and selling licensed instruments, FMIC licenses its intellectual property to third parties, including Defiance USA (apparel); Rockola, LLC (footwear); Citylife (wristwear); Aquarius (belts and buckles); GMP (die-cast collectibles); and Putnam Sourcing Group (headwear). Fender also is called upon to create instruments for third-party promotional premiums, including Ford, Hot Wheels, Jeep, Miller, Rolling Rock, and X Games.
"We partnered with Sanrio to create a full line of musical instruments and accessories, including two full-size electric guitars—one full-size bass guitar featuring Badtz-Maru, and two 3/4-scale 'mini' electric guitars. We also manufacture straps, a gig bag, a headphone amp, and picks," says Burton, adding that a full-size acoustic guitar featuring Hello Kitty will be introduced later this year. "We offer a variety of music-related products in the marketplace, including an MP3 player that made a great holiday showing at Best Buy, as well as boom boxes and CD players," says Sanrio Senior Vice President of Licensing Bruce Giuliano. "But, in terms of participating in the making of music, the deal with Fender marks our first foray into that arena."
According to Giuliano, Fender did virtually all of the product development work, while Sanrio focused on design-related issues and approvals. "Working to pair a licensed character with a musical instrument was very much the same as any other consumer product," asserts Giuliano, a sentiment echoed by most other licensors, unless, of course, the music itself is licensed, presenting yet another set of approvals. For its part, Fender also found little difference manufacturing licensed and non-licensed products. "If anything," says Burton, "the licensed instruments afford us additional doors at retail, not to mention a fresh audience."
Looking ahead, Sanrio recently formed a joint venture with Cherry Lane Music Publishing Company. Officially announced late last month, the venture involves "the creation of music associated with Sanrio and its characters," says Giuliano, who adds that the two companies also will be very involved in creating musical scores and live show music, along with other music-based products, using the Sanrio characters or name. "Our plan," he adds, "is to incorporate all music-based product and activities around this new venture."
On the heels of I Can Play Piano—launched last August—Fisher-Price is readying I Can Play Guitar, a hardware and software system that plugs into the TV and features color-coded finger position buttons on the frets and abbreviated strings for smaller hands. Players advance through three levels based on performance, earning points along the way. When kids reach a new level, they can earn rock accessories such as guitars, clothes, and hairstyles to customize their on-screen look. The hardware system includes a guitar (available in blue and purple), TV cords, guitar strap, and one complete song and game cartridge. The software library will launch with six titles, age graded by theme and license for kids ages 5 to 7 and 8-plus. Titles for the 5 to 7 age group include Barbie Guitar Party, Hot Wheels Road Tunes, and SpongeBob's Surf's Up, while the titles for kids ages 8 and up feature music styles such as rock 101, Nashville hits, and an
American Idol
guitar greats theme.
Speaking of the pop culture phenomenon, an extensive line of
American Idol
-branded toy musical instruments and youth electronics will hit shelves in the fall, via an agreement with new partner Kidz Toyz. The line will include
American Idol
voice amplifiers, as well as a stage mike.
In other news, Playmates will create instruments in support of DIC Entertainment's Strawberry Jams, while a line of music-based products for the brand rollout of Slumber Party Girls will hit shelves in spring '08, courtesy of a new master toy partner, which was unannounced as of press time.
Doodlebops
master toy licensee itoys has set fall 2007 for its toy line launch. Musical instruments, microphones, and dance mats will anchor the preschool role-play line. In addition to itoys' offerings, a complete line of
Doodlebops
consumer products will begin to hit the market in the second half of 2007.
"Kids don't just want to listen to music," says Disney's Heatherly. "They want to dance to it, sing to it, play their instruments along with it, learn it, play games with it, make their own songs and music videos, and post them to YouTube. There are many products that offer some of this functionality individually, but they are not integrated. That's the next step. Kids want to take their music library and do whatever they want with it without having to worry about the limitations of the platforms."
Subscribe and receive the latest news from the industry.
Join 62,000+ members. Yes, it's completely free.
You May Also Like
Loading..