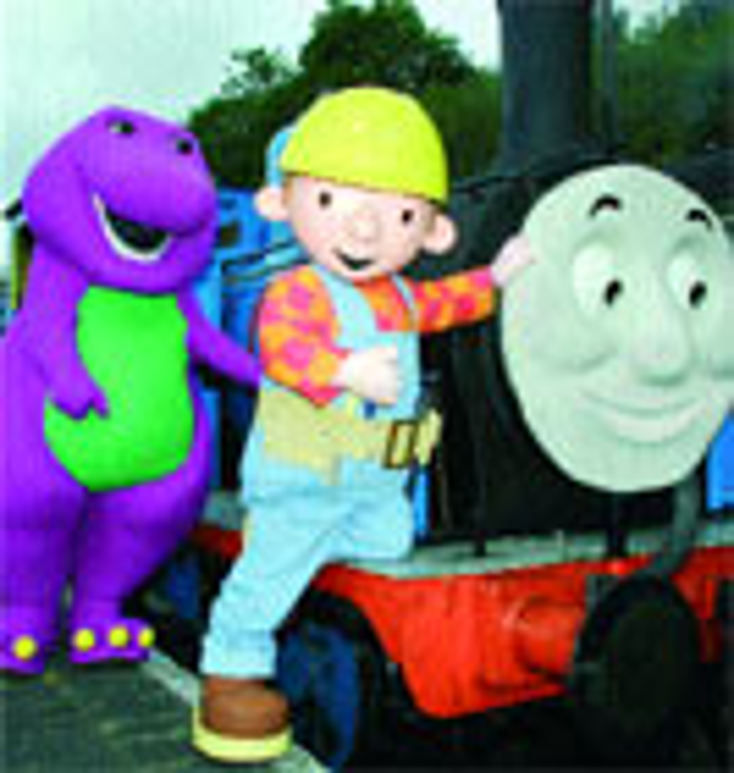 ]>Appliance and housewares makers test more charisma-brands It started with Michael Graves' branded housewares at Target in the late '90s. Although obscure to many Americans, the highly celebrated architect/interior designer Graves (Princeton, N.J.) made his stamp on the mass market with a product line crafted in conjunction with the third largest discounter in the country.
Other architects and designers have been working the licensed home furnishings circuit, extending into categories like soft tabletop, floor coverings, and dinnerware. Today, some designers are itching for the kitchen, specifically hard lines categories like appliances and other equipment. What does this all mean to housewares manufacturers interested in "borrowing brands" to build up business? Mostly that there are more designer brands than ever knocking at the kitchen door, even stopping by your booth at the International Housewares Show (Chicago; Jan. 13-15) or the higher-end Gourmet Products Show (San Francisco; April 20-23). Selecting an appropriate label from a plethora of interested licensors like architects, celebrities, artists, and entertainers has become a lot more dicey. Classic-style home architect William E. Poole Designs (Wilmington, N.C.) has nearly 10 partners, including Hickory Chair (Hickory, N.C.) for furniture, Shaw Industries (Dalton, Ga.) for carpets, and HIC Window and Door Co. (Nashville, Tenn.) for window and door designs. Poole's licensed home improvement-related business is growing fast (agent is Global Trademarks in Hickory, N.C.), and appliances, sinkware, kitchen cabinets and floor coverings (such as slate tile and wooden flooring) are his next frontier. Men's apparel designer Alexander Julian (Ridgefield, Ct.) has made his mark at Lowe's home improvement chain with several partners in categories like paint, flooring, wall covering and window treatments, and is looking at "outdoor living accessories," like grills. The moves by these designers coincide with a piqued interest in home goods extensions by some mega-fashion designers. New-to-the-home garment designers like Donna Karan, Giorgio Armani and Kate Spade are stepping into territories already enjoyed by classic fashion designer Ralph Lauren, who branched into soft home from apparel more than a decade ago. As of October, home furnishings designer Raymond Waites (New York) opened a new home goods store on 10th Street in New York, showcasing product from his 15-or-so home goods partners, including furniture by Laneventure (Conover, N.C.), and other licensed goods like tabletop, lamps, linens and wallpaper. Wildwood Lamps & Accents (Rocky Mount, N.C.) is one manufacturer currently licensing in brands from several domains, such as the fashion-rooted Tommy Bahama (New York), non-profit organization Ducks Unlimited (Memphis), and as of October 2001, William Poole.What the licensees say
"Bill
Poole knows the scale and proportions appropriate for today's homes," says Russ Barnes, Wildwood VP. "The other advantage is that he's constantly dealing with his consumers and knows what they want."
Thoughts like this - that home designers can provide more insight than most on what consumers need and want for their dwellings - are echoed by lamps and lighting resource Tyndale (Chicago) spokesman Eric Bauer. Tyndale is a licensee to home interior designers like Raymond Waites, Mario Buatta, and Larry Laslo.
"The advantage with home designers is that they know what people go through in selecting, installing, designing, and accessorizing the furnishings in their homes."
Another differentiating point among designers is that many feel comfortable designing product, not merely offering color guides.
"The creative process is not bound by your profession - if you are a good designer," says Poole. "An architect can sit down and easily design a chair [the same way that a] product designer who understands architecture can create a house."
Another advantage is that some architects track and direct-market to the people who have bought their plans - an avenue that can be used to micro-target likely purchasers of licensed product. Poole, for instance, not only tracks his 1 million house plan buyers, but he figures he can estimate the number of homeowners who would like to live in his homes. His for-a-fee open house exhibits draw literally tens of thousands of people or more per event. Poole also springs substantially for advertisements in shelter magazines.
Home designers need to realize that providing their name is not enough, says one housewares licensee, because (with the exception of Frank Lloyd Wright) most designers do not have any sort of a true brand following.
Challenges and obstacles
Designers must keep this in mind when competing for licensee contracts with apparel designers who, with their licensees, spend millions of dollars in marketing to keep their brand top-of-mind.
Designers should examine what their brand reputation lends to the inside workings of an appliance, suggests another licensee. That said, there's no telling why a retired legendary boxer like George Foreman could brand a grilling machine made by Salton (Mt. Prospect, Ill.) and experience knock-out retail sales in the late '90s, but perhaps that's all part of the magic of Foreman's charisma. Also: appliance licensing is still in its infancy. Although Salton has dominated the niche licensed market for years (working with Foreman, Warner Bros., Taco Bell and others), few cooking makers have broached the field.
However, Franklin Industries (New York) took on Minneapolis-based General Mills' Betty Crocker brand for small kitchen appliances about a year ago and hasn't regretted it for a second.
"A few years ago, we had been looking for a brand name with immediate recognition, real staying power, and respect," says Elizabeth Floyd, Franklin VP business development. That order ruled out celebrity names, she explains, because celebrities are humans, and humans make mistakes.
Instead, now with nearly 20 Betty Crocker skus - each with a seal on its packaging heralding that it has been tested in Betty Crocker kitchens - retailers are calling on Franklin. A lot.
Franklin is building a multi-tiered distribution strategy around the currently mass-marketed Betty appliance program. Higher end, stainless steel product debuts at The International Housewares Show.
"The success of any interior designer to explore his/her capabilities in product design depends on a few things. One, the willingness and ability of the designer or architect to promote his or her name. Two, the strength of the manufacturing partner and three, the strength of the distribution partner," says Steve Nobel, principal of Nobelworks (New York), a business management consultant specializing in home furnishings. "You've got to have all three."
If retailers are as hungry for brands as they say they are, the time for exploratory kitchen branding is now. It wouldn't be outlandish to think Martha Stewart may one day replace the Kitchenaid mixer she uses on her cooking show with her own branded appliance. Whether or not Kmart could be the third pillar in the equation has yet to be seen, but it's something to consider.
Subscribe and receive the latest news from the industry.
Join 62,000+ members. Yes, it's completely free.
You May Also Like
Loading..