Though TV networks remain reluctant to give their airtime over to advertiser-funded programming, more and more brand owners are creating content from scratch.
Ever since the advent of television, marketers have been pushing product on-screen via advertisements and, more recently, by paying for in-program placement. But what if marketers were to create their own TV shows, movies, and online programming with a little help from their ad agencies? In fact, it's already happening—though still on a small scale—as brands from Burger King to OfficeMax create original entertainment content.
Play It Up or Down
According to Burger King licensing agency Broad Street Licensing Group, the fast-food giant's ad agency, Crispin Porter + Bogusky, is in talks to do a feature-length film starring the ubiquitous "King" character.
Above the King
is said to center on a teen troublemaker who lives above a Burger King. Already BK's frozen-faced icon has become the focus of its ads, appearing in around 75 commercials thus far. Burger King's mascot also receives a good deal of play on YouTube.
OfficeMax also branched into branded entertainment with
Schooled
, a reality-style show that premiered
last August on Disney-owned ABC Family. The program, co-developed by Disney and OfficeMax agency DDB in Chicago, played like a
Punk'd
for the middle school set. Eighth graders in Eastchester, NY, were called back from summer break to take a test in order to advance into high school. The exam, they discovered, was bogus, and the kids ultimately were treated to a performance by teen idol Jesse McCartney. DDB Account Director Norm Bilow came up with the concept. "We were looking for a good marketing platform," he explains. "Back-to-school is such a big part of kids' lives, but there's no programming, unlike the holiday season." Adds DDB Creative Director Vinny Warren, "The trick wasn't so much creating the idea, as it was selling it."
Fortunately, for Bilow and Warren, ABC Family was receptive, though, according to a company spokesperson, there are no plans to air a second season, nor does the cable network have any immediate plans to do more shows with advertisers.
While this particular show featured several OfficeMax products, some advertisers try to downplay their brands within the context of the programming. Nike, for instance, produced a documentary that aired on CBS about Lance Armstrong's Tour de France training, while Grey Goose paid for a six-part documentary on the Sundance Channel. In both cases, the companies' brands were not emphasized.
"Focusing on product placement would only have been a distraction," explains a PepsiCo spokesperson in reference to last December's Mountain Dew-produced movie about snowboarding, which did not feature the soft drink in the film. Last spring's Unilever-produced show,
The Gamekillers
—meant to bolster its Axe deodorant brand—was promoted as an hour-long show by MTV. Only after the show aired did Unilever run several ads that featured its characters. Unilever's first global branded entertainment show,
City Hunters
, premiered throughout Latin America last October on the Fox network. The series, also in support of Axe, consisted of 10 11-minute episodes that blended traditional animation techniques with CGI.
Next-Gen Programs
In the last decade alone, the definition of programming has become decidedly blurred. In the past, TV was king—drawing eyeballs and advertisers. But today, more and more programs are cropping up online, and advertisers have followed suit. Last month, Anheuser-Busch tapped into the online community by launching an Internet-based entertainment network—dubbed Bud.TV—featuring 24-hour live and on-demand programming from partners including Wild West Picture Show Productions,
, LivePlanet, SEED, @radical.media, Omelet, and DDB Worldwide. "We're always looking for new opportunities to connect with adult consumers on a more personal level," according to August Busch IV, president, Anheuser-Busch, Inc. "With adults spending more time online looking for entertainment to fit their lifestyles, we believe Bud.TV will enable us to reach them in an engaging and fun way."
Bud.TV launched with seven channels dedicated to an array of entertainment options in branded and original proprietary content including Webisodes, sporting events, consumer-generated content, field news reports, celebrity interviews, music downloads, and comedian vignettes. The network also will serve as a distribution platform for multimedia content providers showcasing new and creative material. "We saw a great opportunity to partner with several of the world's most enlightened entertainment content providers on a single, unique online network," says Busch. "As adult consumers look for more entertainment options online, Bud.TV will help redefine the boundaries of emerging media." But what really sets Bud.TV apart from other online entertainment portals is its innovative desktop application that allows users to view the content in full-screen DVD quality.
Also looking to branded online entertainment as a way of appealing to consumers, in this case, teens, Masterfoods USA's Snickers brand created a series of digital films—called "digi-sodes"—that ran at
last year, complete with futuristic storylines; comic book-style graphics; and help from musical artists Fergie, will.i.am, Taboo, and apl.de.ap. "We knew we had to go online to reach teens because that's where they spend most of their time," explains Vic Walia, Snickers' senior marketing manager. "But we also know that teens are very savvy consumers, so we made a conscious decision to tone down our branding in an effort to build credibility with the online community. We wanted to communicate the Snickers' brand message in an authentic, credible, and contagious way."
MIPTV Guide
Following its recent formation, Ragdoll Worldwide—the new joint venture between
Teletubbies
creator Ragdoll and BBC World wide—will be in Cannes for MIPTV with a new CGI/live-action series,
Tronji
. Aimed at 6- to 8-year-olds, this 30 x 30-minute series presents real children with comical dilemmas to solve in the fictional world of Tronji, which exists alongside the real world. Under the terms of the new joint venture, BBC Worldwide will manage the international broadcast sales, and the UK and international licensing of all Ragdoll properties. Ragdoll retains all UK broadcast rights, and Ragdoll UK, part of the new joint venture, will manage the Ragdoll portfolio in North America.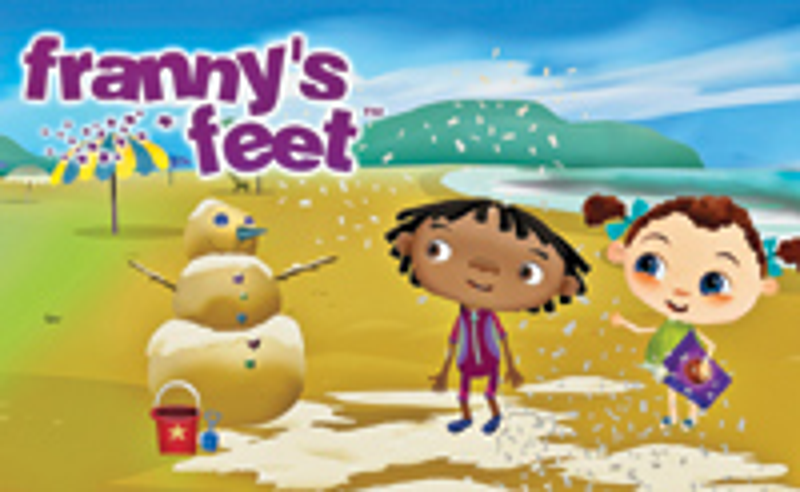 Also new from BBC Worldwide is
The Secret Show
, a fast-paced, animated secret agent series about secret people doing secret things; it's best described as
"Get Smart
meets
Monty Python."
Special agents Victor Volt and Anita Knight work for U.Z.Z. protecting the world from the evil forces of T.H.E.M. Following its debut last September on the BBC, the series premiered January 20 on the Nicktoons Network in the U.S., where Dimensional Branding Group was appointed the exclusive licensing agent, and Grosset & Dunlap, a division of Penguin Young Readers Group, was named lead publisher.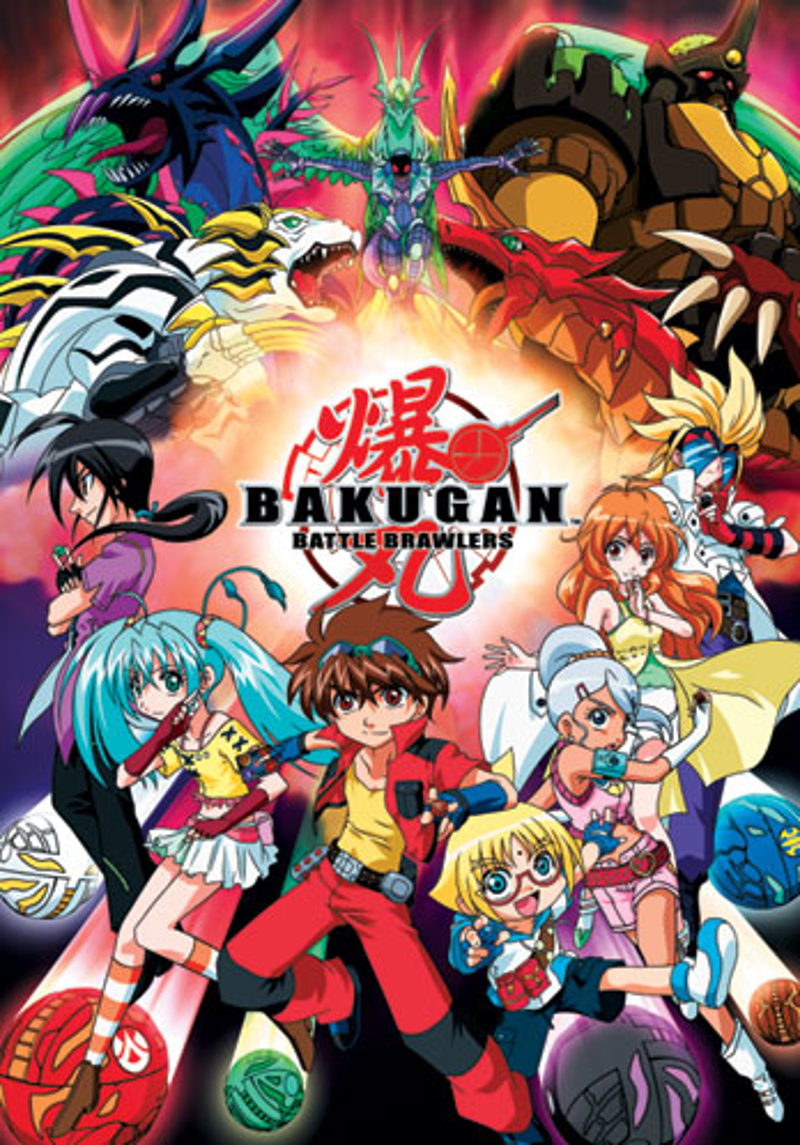 Also seeing the launch of a new licensing campaign is Decode's 78 x 11-minute series,
Franny's Feet
. Aimed at 4- to 6-year-olds, the series focuses on the adventures of the eponymous Franny, a 5-and-a-half-year-old girl who spends every day after kindergarten with her cobbler grandfather. Every day, Franny tries on a new pair of shoes that comes into the shop, leading to an appropriate related adventure. So, for example, Wellington boots will see her have an adventure in a garden, and Arctic boots will find her in the Arctic. The series has aired for three years on Canada's Family Channel and the Milkshake block on the UK's Five. In July 2006, it was picked up by the largest of the PBS stations, and met with such success that a master toy agreement was signed with Hasbro last September. Plans are still in their infancy with a full product rollout scheduled for the first half of 2008.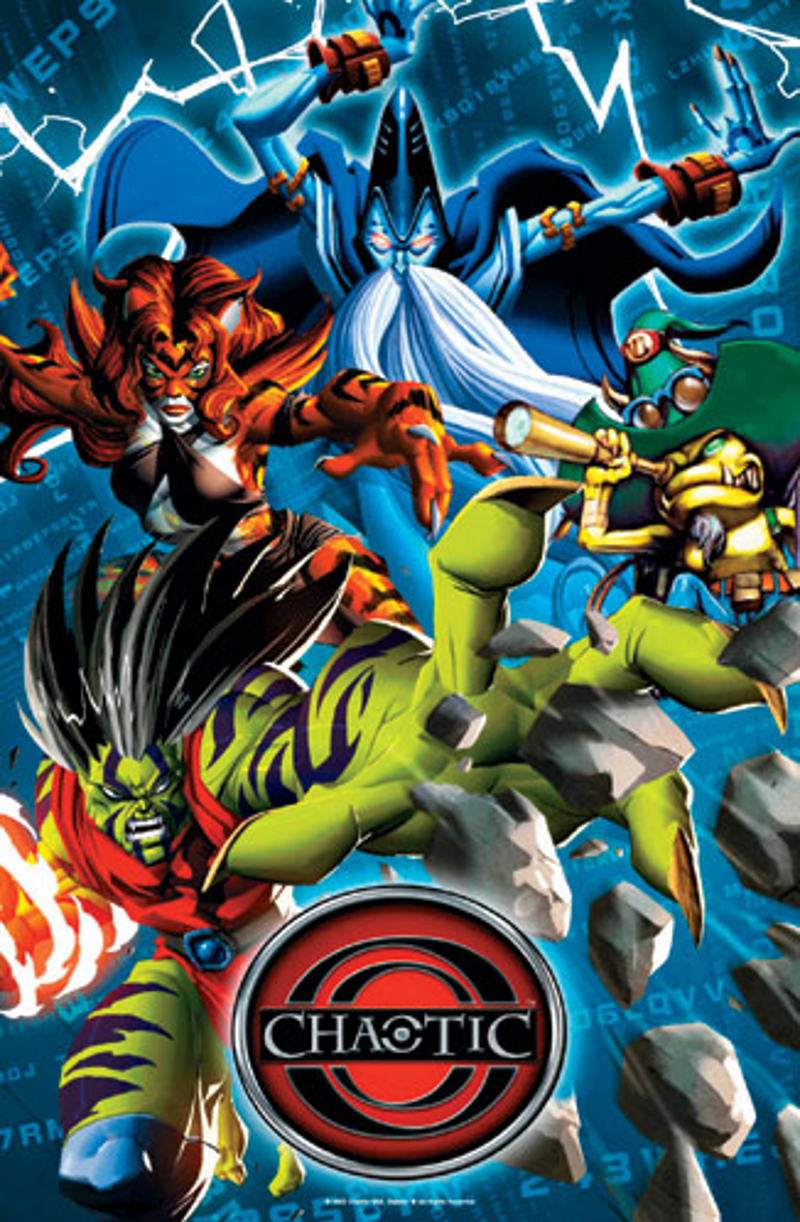 However, Decode Entertainment Executive Vice President Beth Stevenson reports Decode has been working closely with Hasbro on the product lines and is very satisfied with the way it is developing with an emphasis on the shoes and the dressing-up element of the series.
Grosset & Dunlap is set to launch
Franny's Feet
storybooks; readers; stickerbooks; and a series of novelty books such as board, lift-the-flap, and word game activity books in 2008. In a separate deal, Simon & Schuster will launch color and activity books and kits, which also will roll out in stores in 2008. These book deals follow a recent major licensing deal with Playskool, a division of Hasbro, Inc., for the master toy and game license for
Franny's Feet
. A series of toys and games incorporating dolls, accessories, role-play items, games, and puzzles is set to launch in 2008. Decode's licensing agency, Manhattan Beach, CA-based The Sharpe Company, Inc., negotiated all licenses.
Bear Behaving Badly
is a new series from Darrall Macqueen for the BBC and distributed by Southern Star. The 26 x 20-minute episodes feature a blue bear called Nev, and his two best mates, Barney and Kevin the Koala. Nev and Barney have been regulars on
Smile,
another Darrall Macqueen series for the BBC, for the last five years. And the scruffy, roguish Nev has been one of the most popular characters on the
Smile
Website, as well as migrating to other BBC shows such as
Comic Relief
. Nev and Kev are always being chased by the baddies, Mr Angry Pants; his nephew, Bouncer Boy; and their cat, Bandit. All three hate bears—especially if they're blue. The series is due to go into production in May with delivery slated for September.
Animals—this time of a canine persuasion—are in trouble in the new offering,
Dogstar
, from Germany's EMTV. A co-production between EMTV, ZDF, the BBC, Daro Film, and Media World Pictures, the 26 x 26-minute series follows the adventures of three average 26th century kids, Glenn, Simone, and Lincoln Clark, as they search for the Dogstar, where the evil Bob Santino has imprisoned all the Earth's canines and replaced them with artificial ones. Along with his spoiled brat of a son, and his beautiful, but lethal, bodyguard, Daina, Santino and his evil bunch would present a real challenge for any heroes. Delivery is set for this month.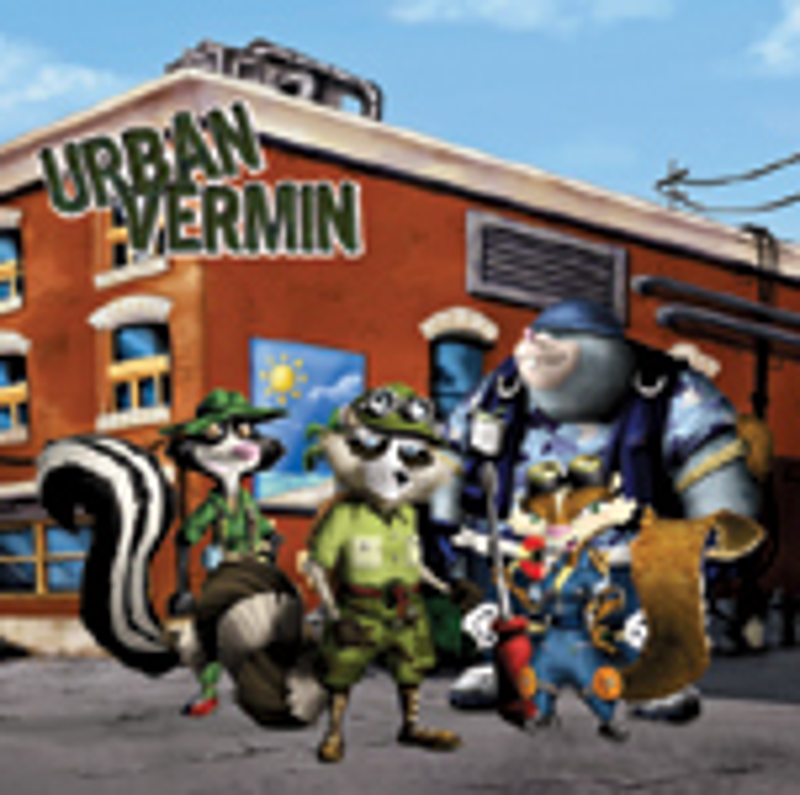 Due for delivery in late 2007 is
Bakugan,
a co-production between Nelvana, Spin Master, Sega Toys, TMS, and Japan Vistec. The HD series of 52 x 30 minutes in anime style is aimed at 6- to 11-year olds and tells the story of Dan and his friends as they battle to save the Earth from the Bakugan Brawlers.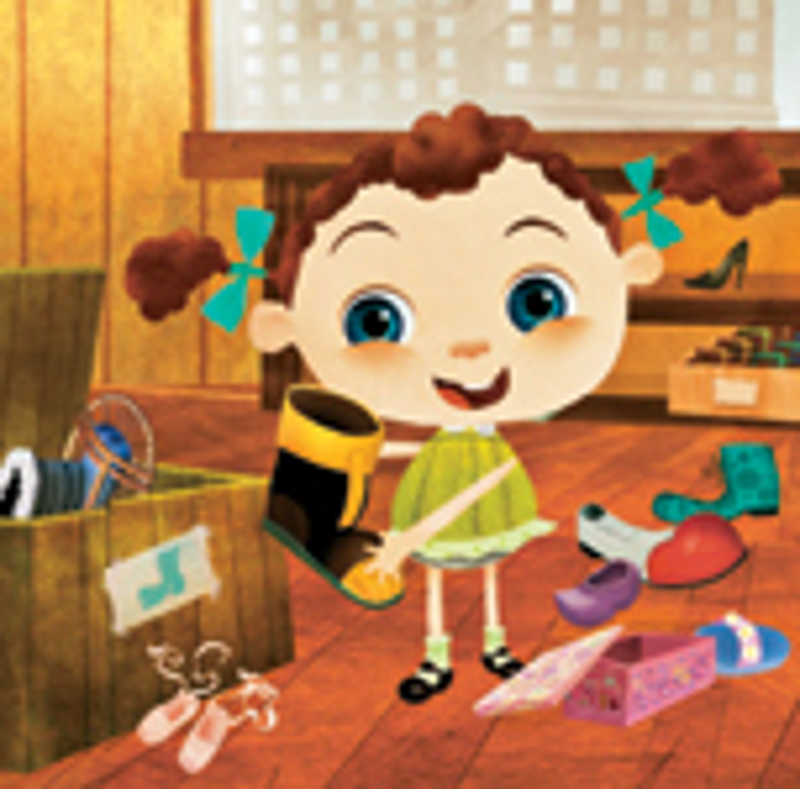 Nelvana and Spin Master also teamed up on a line of specialty toys and games based on
Di-Gata Defenders,
a success since its launch on Teletoons in August '06. This series is also traditional 2-D animation aimed at ages 6 to 11 and follows the adventures of four young heroes on a quest to find four pure stones, recast the "spell of binding," and restore order to the realm of RaDos. This association between a well-established animation house and a fast-growing toy company marks a first in the Canadian kids' market.
Also Canadian and debuting at MIP is Decode's
Urban Vermin,
which has been picked up for all Jetix Europe Channels from autumn 2007. Buena Vista has TV (excluding France), home video, and consumer products rights. The 26 x 22-minute CGI series tells of two raccoon brothers, Abe and Ken, once the best of friends and now sworn enemies.
4Kids Entertainment hopes its MIP is totally Chaotic. The company's new series of that name draws on a trading card game that elevates the level of interactivity and engagement with and between kids. It is set in the fantastic world of Chaotic; filled with magic, suspense, and adventure;and populated by four tribes of fantastic creatures.
At the other end of the spectrum is
Bitter Tropics,
which is being launched at MIP by Bavaria Television. The French production, directed by Jean-Claude Flamand Barny, is set on 18th century Martinique and tells the story of two women, one an aristocrat from a European court, and the other an island-born slave. Focusing on the emotional ties between master and slave, this complex, moving story is offered as 3 x 100 minutes, 2 x 120 minutes, or 6 x 52 minutes.
Subscribe and receive the latest news from the industry.
Join 62,000+ members. Yes, it's completely free.
You May Also Like
Loading..