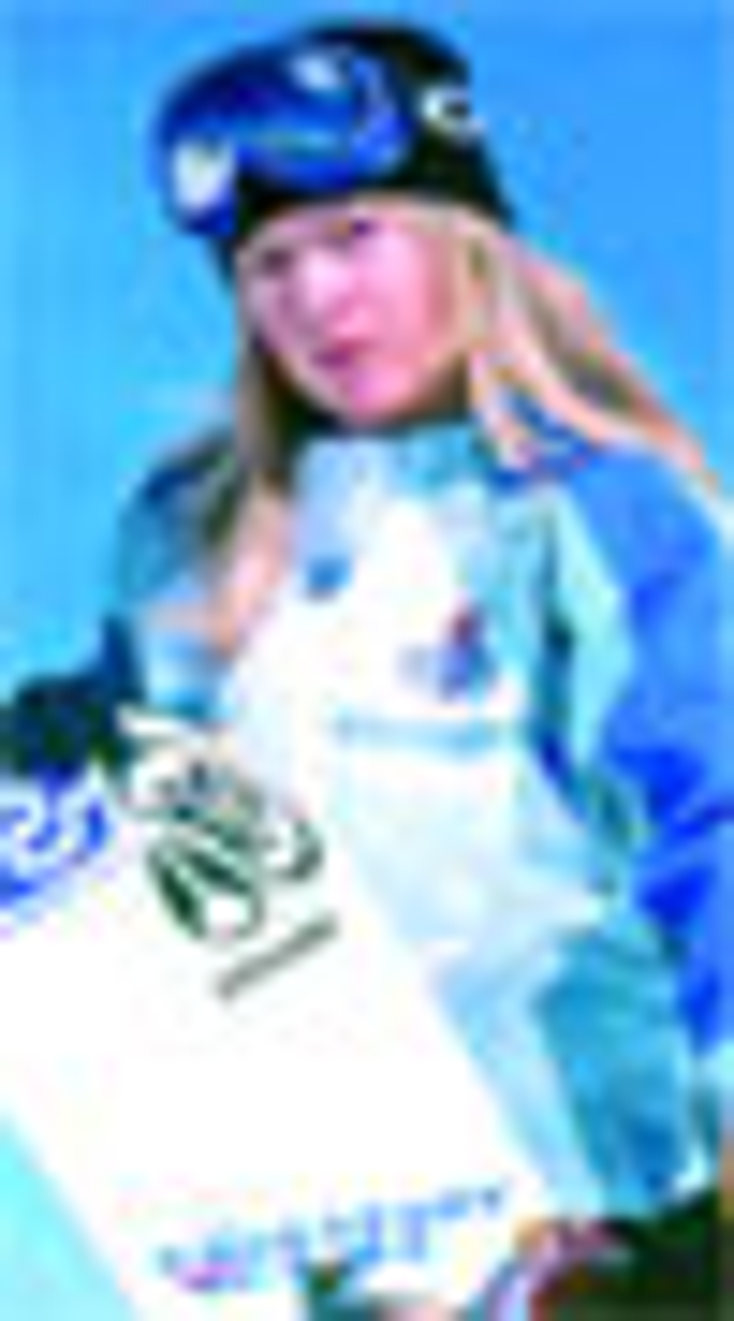 ]>Privilege has its perks and home design is the big winner. Who wouldn't want to live like the rich?
Soft Home Apparel-inspired collections won retailers' hearts at the recent textile market in New York. Rather than relying solely on a recognizable name, manufacturers offered fresh takes on bedding ensembles through increased use of silk, jersey knit, and ultra suede fabrics, and non-traditional fabrics such as denim or the nylon typically associated with outerwear. "What sells bedding is design and color, not the name of the designer," says Avi Gross, president of Divatex Home Fashions, New York, NY, which manufactures bedding for fashion designer Joseph Abboud. "If the designer brings his creativity, his take on fabric, and we provide the execution-the result is a successful product." The Abboud collection, which comprises a palette of 14 hues coupled with apparel elements such as yarn dye shirts, flannel, and suede, currently is headed to better department and specialty stores.
At Haywin
Textile Products, bold colors from wine red to gold, fabrics such crepe and organza, and details such as sequins and beads are just a few of the highlights in the urban-inspired FUBU luxury collection. "Retailers felt the collection offered colors that were not currently addressed in the marketplace," says Bryan Parker, senior product development manager at Haywin Textile Products, reporting strong sell-in at the department and specialty tiers."Though one might think of a brand like FUBU as addressing a specific audience, retailers felt the line had a crossover look that addressed several audiences." The complete collection includes a sporty/young adult look with a cargo bed, reversible bed skirt, and reversible nylon comforters resembling a puffy winter jacket-also available in multiple color options-while coordinating shower curtains and towels enhance the luxury collection.
Likewise, youthful design dominates both the IZOD bedding collection (J.R. United Industries) which features fabrics from the apparel line including nylon and reversible polyfleece on comforters; and the Dockers bedding line at American Pacific Home, which offers interchangeable yarn dye sheets, apparel-inspired trims, buttons, logos, and pockets on bedskirts.
New Horizons
Menswear designer Ron Chereskin forayed into home with moderately priced bedding ensembles that incorporated embroidered silk quilts and sweater throws (Brittanica Home Fashions), coordinating shower curtains from Maytex, and bath accessories from Tobin Home Fashions. Following Chereskin's distribution model, product is headed to department and specialty stores. Meanwhile, pajama-designer-turned-home-comfort-guru Karen Neuberger added quilted cotton throws and window treatments to her bedding line at Hollander Home Fashions, and signed a license with Simmons Company for mattresses featuring customized head and leg configurations and massage capability. Manual Woodworkers and Weavers launched coordinating home accessories with plans to add KN-branded soft luggage, including garment bags, later this year.
More Quilting and Color
Springs added Wamsutta Quiltstyles, which features em-bellished quilts and shams-including ribbon details and embroidery. In licensed collections, Susan Sargent, who forayed into bedding with a strong quilt statement, added two new beds with coordinating quilts featuring appliqu`(as opposed to designs printed directly onto fabric). "Quilts bring us back to the old times because of their craftsmanship and Americana feel," says Cathy Thorne, product development manager for design at Springs, noting the favorable response at the recent textile market. "We've gone beyond regular cotton quilting-incorporating elements such as embroidery, chambray, yarn dyes, and silks, and plan to add velvet and flannel fabric in the future."
Westpoint Stevens dedicated an entire showroom to its quilt collection, which ranges from traditional cotton fabrics to satin and denim in matte or shiny finishes. In the youth category, Westpoint Stevens expanded the Disney quilt line to include basic quilts in blended cotton polycloth (suggested retail, $29), and cotton-filled quilts (suggested retail, $59.99). In other youth news, Springs introduced two beds under license with Hispanic actress Sonia Monzano. To come: Cat in the Hat bedding, bath, area rugs, blankets, and decorative pillows.
Casual Dominates Furniture
With more manufacturers closing domestic plants and shifting production overseas, thereby offering high-quality product at competitive price points, the issue of branding becomes central to a manufacturer's existence. As in soft home, more apparel designer and celebrities are venturing into furniture, offering consumers a chance to live like the rich and famous. Yet few celebrity collections at the recent furniture market could be considered "over the top"; instead the pieces captured elegance and luxury in livable styling. Notable are collections inspired by Oscar de la Renta, Martha Stewart, Humphrey Bogart, Jaclyn Smith, and "Herculean" actor Kevin Sorbo.
Dominant colors at the recent International Home Furnishings market in High Point, NC, ranged from heavy creams, as seen in Martha Stewart's Lilly Pond collection at Bernhardt (inspired by her Long Island home), to barn reds and black finishes in occasional pieces in the Country Living collection at Lane Home Furnishings, and rich burgundy in upholstery as seen in the Bogart collection at Thomasville. Lexington Home Brands explored the softer side of Nautica in Modern Gatherings, a combination of light oak and and dark chocolate finishes on bedroom, dining, and accent pieces.
On the design side, antique details such as polished nickel, gilt, and bell metal hardware, alongside multiple options for storage-including shelves with removable boxes-made the approximately 200-sku Martha Stewart collection a market highlight. Though the domestic diva continues to face negative publicity, representatives from Martha Stewart Living Omnimedia say retailers showed strong interest at market, and retail commitments are forthcoming. At Flexsteel, designer Christopher Lowell added casual dining sets and coordinating accent chairs. Apparel designer Alexander Julian and Universal Furniture debuted The Post Road collection, which offers a modern take on 1800 craftsmanship with softened corners and smaller-scaled versatile pieces, such as an entertainment center available as an ensemble or separate pieces.
Century Furniture and Oscar de la Renta brought together the lifestyles associated with the designer's country estate in Connecticut, his island home in the Dominican Republic, and his New York City apartment, with pieces ranging from grand bedroom, living, and dining sets in 18th century styling to casual upholstery, collapsible tables and ottomans that allow for easy storage, and outdoor woven tables and chairs at middle to upper price points.
Thomasville's Humphrey Bogart collection saw strong buy-in with major retailers (including Havertys, which operates showrooms in 14 states). The collection consists of bedroom, living, and dining pieces and speaks to a relaxed elegance and retro Hollywood glamour. "I liked the way Thomasville handled the Ernest Hemingway collection," says Steven Bogart, son of Humphrey Bogart, who was on hand at High Point for the introduction. "I wanted a collection that represented [Humphrey Bogart's] persona-sleek and classy." Retail favorites include the Bogart rectangular dining room table with stylized X design (suggested retail, $4,999), and the sectional loveseat/chaise combination (suggested retail, $3,499). Thomasville accessorized the Bogart furniture collection with custom fabric, coordinated bedding, florals, lighting, accessories, and rugs (retailers will provide customers with information on accessories).
Madison Square Furniture captured the diversity of the home furnishings in Thomas Jefferson's Monticello home via a collection of inspiration, reproduction, and adaptation pieces for formal and casual dining-including curio cabinets, a dumbwaiter, and bookcases.
Import Value and Style
A major buzz this market was actress/model Jaclyn Smith's coordinated bedroom, dining, and occasional pieces at Largo Furniture, available in three collections: Georgian Meadows featuring Southern-influenced design; Le Domaine d' Elegance, a modern take on historical designs, including wrought iron motifs; and Manhattan Silhouette for casual, urban looks. For Largo, a wholly import-sourced company that began as an importer of metal beds prior to its acquisition of Grandview Furniture Company, Smith's home collection allows it to connect with more female consumers (more than 100 million women have purchased Jaclyn Smith products). The line features solid Asian hardwoods and multiple finishes including hand-rubbed stains.
Another highlight was Kevin Sorbo's 30-sku collection at Boyd Furniture with designs inspired by the actor's love of southern France. Though Boyd conducts the majority of production in the U.S., the Sorbo line is produced entirely off-shore and features iron accents and shaped fronts, and includes bedroom, dining, entertainment, and occasional pieces at a retail price point of $1,399. Boyd sold out of the first cutting within the first two days of market, and plans to debut two new collections in the spring.
Subscribe and receive the latest news from the industry.
Join 62,000+ members. Yes, it's completely free.
You May Also Like
Loading..