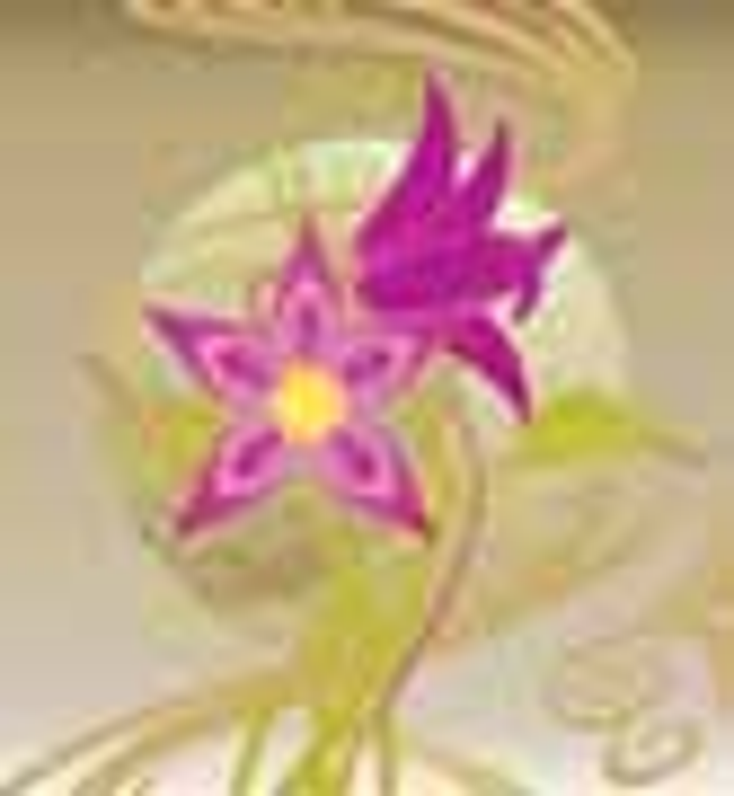 ]>
Typically restricted to the grocery aisle or supermarket, food and beverage brands have used licensing to gain entry to other levels of distribution. In 2004, corporate brands and trademarks licensing generated $35.5 billion in worldwide retail sales, according to
LICENSE
research. Of the major licensing categories, food and beverage brands are among the fastest growing segments.
In addition to many food and beverage brands further tapping into other grocery-related items, top designer brands such as Dolce & Gabbana and specialty labels such as Mighty Fine's DOE are fashionably weaving evergreen brands such as Pepsi and McDonald's into their collections. In many instances, the brands have rich art archives, deep with nostalgic artwork from past advertising campaigns. This retro flavor is being incorporated into many collections from fashion to home, and taps into the consumer's need for familiarity and trust at a time when there's much uncertainty in the world. "Food is a growth category
for us," says Bill McClinton, vice president of licensing, Global Icons. "Although the competition for shelf space is tough at the grocery level, there are many other chains available that our licensees can sell to. In all of the other categories, retail consolidation limits our opportunities." Adds Cara K. Bernosky, president and co-founder of IMC Licensing, "Extending your brand into other food categories tends to be lucrative and profitable because of the volume potential of consumable food products." Both brand managers and marketers are strategizing new ways to connect with the consumer, and food and beverage brands are creatively being translated into unique retail concepts such as branded lounges and specialty apparel collections. "Most savvy brand managers are considering how licensing can play a role in expanding their brand's role in consumers' lives," says Bernosky, whose food and beverage clients include Kraft Foods, Wm. Wrigley Jr. Co., Anheuser-Busch, Tabasco, and Southern Comfort. IMC was among the first to negotiate slot machine licenses for food and beverage brands. Licensing agent The Licensing Company (TLC) created the first Maker's Mark Bourbon House and Lounge in Louisville, KY, in October 2004. "The lounge takes subtle design elements from Maker's Mark such as the red wax (from the bottle design) and translates them into a comfortable environment," says Daniel Avener, global brand director at TLC. A second lounge opened in October 2005 in Kansas City; there are plans to roll out one unit per year. Here,
LICENSE
looks at how TLC and Cadbury Schweppes Americas Beverages build awareness for their brands through both traditional and nontraditional extensions that capture retailers and consumers alike. Case Study: The Licensing Company
The Licensing Company (TLC) officially launched its food and beverage division in September '05, with the Jelly Belly brand first to sign on. "We've been so successful in the food and beverage category, so we decided to build upon that strength," says Risa Turken, managing director, TLC.
Key food and beverage clients TLC represents globally include Jelly Belly, Perrier, Kahlua, Sauza, Maker's Mark, Malibu, and Courvoisier, as well as Champneys Health Resorts and nutrition brand The Food Doctor. Approximately 100 licensees have been signed on for TLC's food and beverage brands. About 65 percent of these brand extensions remain within the food and beverage category, with the remainder extending into apparel, accessories, and glassware, among other product categories. "We're always looking for nontraditional ways of getting the message across," says TLC's Avener, noting the agent introduced Kahlua-, Sauza-, and Courvoisier-branded cigars, as well as Perrier-branded air filters and air conditioners.
The strength of each of TLC's programs is due to the distinct consumer profiles of each food and beverage brand. "There's huge potential for Jelly Belly and The Food Doctor," notes Avener, who mentions that The Food Doctor plans to launch a range of specialty healthy breads, sandwiches, and salads, as well as electrical food preparation items such as smoothie makers and juicers.
TLC's portfolio of traditional food and beverage products are available at specialty and gourmet food retailers, grocery outlets, and home stores such as Bed Bath & Beyond, while the nontraditional products such as cigars are available throughout duty-free outlets worldwide.
Capturing a brand's distinctive flavor and then extending that flavor and scent across an entire program is vital to success. TLC partnered with a flavor house, which develops the flavors and scents, to ensure brand consistency across all licensees. This service then is extended to brand owners and licensees. Avener notes that the Haus Barhyte Sauza Tequila Mustard won a Gold award in the Napa Valley Mustard Festival's "Spirits" category.
Avener stresses that brands can be affected by irresponsible marketing, and claims a level of social responsibility is associated with the marketing and licensing of spirit brands. "Retailers and manufacturers look to us for advice, so we make sure we are up to speed with the relevant marketing codes of conduct," he notes.
Stay tuned because TLC will be making several significant announcements on new brands and licensees in upcoming months. "We represent some of the strongest food and beverage brands and want to be sure we take on brands that have a clearly defined positioning and lend themselves to brand extension," says Turken. For the Jelly Belly brand, which has 50 original flavors and regularly introduces new ones, TLC is working on a food and gift program, as well as frozen confectionaries, apparel and accessories, crafts, and new retail concepts. Turken reveals that scent will be a part of the collection and says TLC is looking at new categories such as home, where scent has never been incorporated before.
Case Study: Cadbury Schweppes Americas Beverages
Cadbury Schweppes, parent company of Cadbury Schweppes Americas Beverages and Cadbury Adams, licenses many of its brands such as Snapple, Dr Pepper, Halls, A&W, Schweppes, Hawaiian Punch, Mott's, and Bubblicious. "For each brand, the goal of licensing is to build brand awareness," says Lewis Goldstein, director of licensing & merchandising, Cadbury Schweppes Americas Beverages. "Generating revenue is the second goal." Each brand in Cadbury Schweppes' portfolio has a different licensing strategy; therefore, each fulfills a different consumer need.
Established two years ago, the company's five-person licensing & merchandising division is still in its infancy. Co-branded products make up approximately 15 percent of the company's licensed assortment. "In general, co-branding is handled on an individual case-by-case basis," says Goldstein, who advises brand managers to ask themselves if the company pursuing their brand has established its own brand equity, or if they're looking to partner with the brand in order to build their own equity. Co-branding makes sense in certain segments, believes Goldstein, noting that Cadbury Schweppes currently is looking at several co-branding deals for the Clamato brand, which targets the Hispanic market.
Co-branded products include Breyers' A&W Root Beer Float ice cream; Diet Dr Pepper-, Diet Crush Orange-, and Diet A&W-flavored Popsicles; and Mott's and Brach's fruit snacks. In addition, Jelly Belly is expanding its line to include 7UP and Orange Crush flavors. Bonne Bell Lip Smackers are available in A&W, Dr Pepper, Crush, and 7UP flavors. Other co-branded products include Brach's A&W Root Beer Barrels, and 7UP- and Dr Pepper-flavored Chupa Chups.
Although the larger food licensors such as Breyers, Popsicle, Jelly Belly, and Mott's generally generate the most revenue, Cadbury Schweppes' apparel program, particularly its soda brands—including Dr Pepper, 7UP, Crush, A&W, and Squirt—gained access to other distribution tiers because of their strong retro feel. "These have been successful at specialty and department stores," says Goldstein.
New launches for Snapple include a candle collection coming in the spring and a book that capitalizes on the equity of Snapple Real Facts. New apparel for Dr Pepper, 7UP, Crush, Hawaiian Punch, and A&W will be unveiled by Moonlight Graham. Hawaiian Punch will introduce freezer pops, and Mott's will expand its taste of single-serve sliced apples. These offer healthy snack alternatives for those on the go.
Beyond the supermarket, Cadbury Schweppes' brands can be found at retailers such as Hot Topic, which carry novelty items such as shoelaces, stickers, and plush pillows shaped like soda cans.
Cadbury Schweppes is launching several promotions to kick off its new products. Coupons will be inserted into Redco Snapple hot tea bags for an offer on a Snapple 12 pack. A Web store (
) now sells licensed goods such as caps and lounge pants. Bottlers and distributors have the opportunity to buy some of the licensed products that are available at specialty stores to spice up displays.
Subscribe and receive the latest news from the industry.
Join 62,000+ members. Yes, it's completely free.
You May Also Like
Loading..