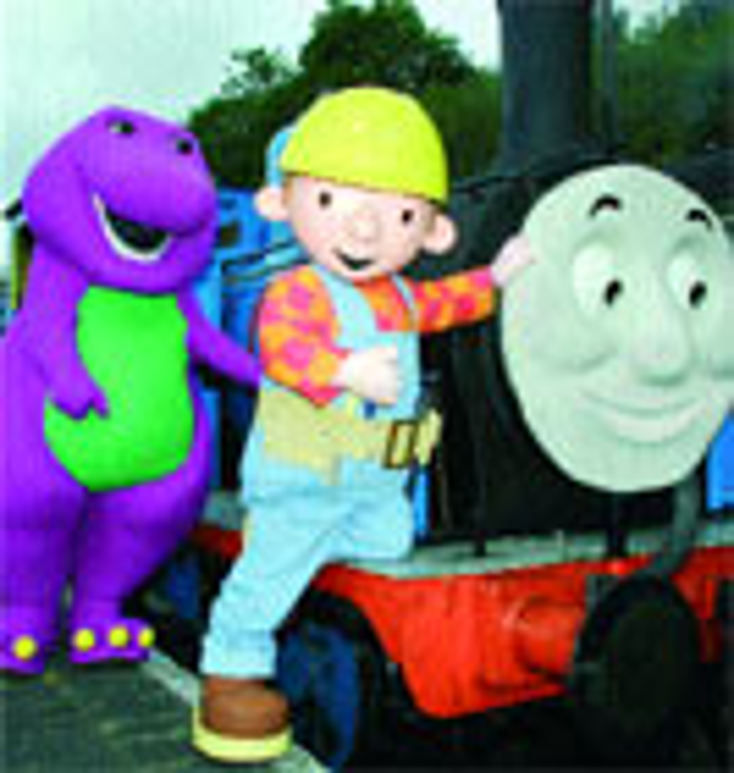 ]>Family, church, heritage key motivators in lifestyle and buying behavior Constituting over 12% of the U.S. population, African-Americans are not easily categorized. Like other ethnic groups, they span the socio-economic spectrum and don't act or react according to a prescribed set of rules.Common ground, according to USADATA.com is family, church and God, pride in heritage, economic reciprocity, respect and the will to succeed. These criteria help shape the purchasing habits of the group. As calculated by the University of Georgia's Selig Center for Economic Growth, African-Americans have a buying power of $572 billion annually. No one brand or style is associated with this consuming base, although cosmetics and hair care products geared specifically to skin color and hair type are well-developed product examples.Personal style figures prominentlyFor example, when Denise O'Neal prepares a meal for her family, she doesn't just prepare macaroni and cheese according to the directions on the box of Kraft Macaroni & Cheese. Instead, the blue box is simply the start of her own special dish.
"I start with what's in the box, but then I add all kinds of things to it," this Chicago mom says. "I've got to put something of my own into it."
O'Neal's
style of cooking, called "doctoring," is representative of the creativity many African-Americans employ when they want to showcase themselves and their individuality.
"It's an issue of customization," says Gregory Walker, president and COO, UniWorld (New York), an advertising agency that specializes in advertising to African-American and black consumers. UniWorld clients include AT&T, Burger King, Kraft Foods Inc. and Mars Inc. "African-Americans are interested in showing their own sense of style, whether in music or fashion or food."
Kraft Foods is often mentioned by industry consultants as having gained tremendous insight into the techniques and food preferences of African-Americans and developed ad campaigns for this group for both Kraft Macaroni & Cheese and Kool-Aid that specifically address the products as base ingredients for creating special family recipes.
"Kraft's advertising is sensitive to the culture, in particular, to the consumption of foods," says Dr. Andrew Erlich, president, Erlich Transcultural Consultants (Woodland Hills, Calif.), an ethnic research, training and consulting firm. "They have an understanding of needs in the black community. A key aspect is they've recognized that black consumers like to serve their own customized dishes."
Kraft Foods spokeswoman Claire Regan says the company's ethnic marketing programs strive to focus on "understanding our consumer and identifying their needs."
Kraft has yet to take advantage of the brand recognition many of its packaged goods enjoy through a licensing program. Only occasionally does the food marketer develop a licensing program based on one of its products. Last year, Kraft did a licensed-based promotion for Black History Month in which it offered for $2.99 a video about important black athletes. "Our licensing is done on a limited, case-by-case basis," she says.
There may be some opportunities here. Consider these facts:
There are 34.6 million African-Americans in the U.S., about 12.3% of the U.S. population, according to Year 2000 U.S. Census Data. About 80% of black Americans live in 10 major northern metropolitan areas and the southern U.S.

African-Americans go to the store more often (2.2 times per week) and spend an average of $94 per week on groceries vs. total shoppers, who go less often and spend less on groceries every week, according to The African-American Grocery Shopper 2000, a report released by the Food Marketing Institute in conjunction with Kraft Foods Inc. (Northfield, Ill.), and Procter & Gamble Co. (Cincinnati).

African-American households with incomes over $75,000 have the same incidence for computer ownership as white households, reports Q.E.D., Inc., a research consultancy.
Look who's talking
African-Americans have edged into the mainstream, with black celebrities increasingly featured in major ad campaigns. Avon has tennis superstars (and sisters) Venus and Serena Williams modeling the latest fashions, while teen idol Brandy is featured in Cover Girl ads. Pop artists Destiny's Child sing and dance in TV spots for Target and are now the subject of a fashion doll program by Hasbro.
"There's a stronger tendency among black consumers to gravitate toward image," notes Irma Zandl, president, Zandl Group (New York), which specializes in trends-research among the under-30 market. "Celebrities are very influential and important, and there's more watching of what these high-profile individuals are doing and wearing."
"There's a higher level of involvement with style, and there's more interest in making a unique statement," Zandl adds. "Many black consumers are more fashion conscious, more style conscious; they want to stand out and have people recognize them for having a particular style."
That's not to say that all African-Americans like and prefer the same brands.
"One of the things many marketers forget is that they should speak to African-American consumers just as they do to the mainstream," says Clifford Franklin, president, FUSE (St. Louis, Mo.), which specializes in African-American advertising. "There's a tendency to forget, when talking about target marketing, that what we're really talking about here is marketing based on socio-economics. A middle-class African-American male wants the same things as a middle-income white male. They have more in common than they do with others not in their same socio-economic level."
Derek Carter, currently an independent recruiter with Recruit Masters (Bloomington, Minn.), has worked with General Mills' Ethnic Marketing Group. He stresses that too often marketers tend to lump all African-American consumers together, "when in fact, there are so many differences within African-Americans that to try to do a 'one campaign fits all' misses a lot of people. Too often, marketers take the ethnicity but that's not enough to base a product on."
Some of the licensed properties and brands that recently have proven popular with young African-American teens and adults have grown out of the hiphop culture, including the fashion brands FUBU (New York) and Phat Farm (New York). These lines have attained longer-term success "because more often than not, the majority of these products are purchased by white kids," says Franklin. If a marketer wants to reach African-American and black consumers, then "come up with something that's going to appeal to a particular demographic or pyschographic and market it that way," he says.
Consider Nike's widespread appeal, notes Franklin. "They've been the only brand that has spoken to race, age, and gender, and because they speak to what's inside the athlete; the message transcends all groups."
Speaking directly to the consumer has helped put Hallmark Cards' Mahogany line on the radar screen. Introduced in 1987 as a 16-card promotion, Mahogany became a year-round brand in 1991 and now features more than 800 everyday and seasonal offerings aimed at the African-American consumer. In response to shopper requests, the line offers cards for role model/mentor, second wedding, expecting parents, sister-in-Christ and apology.
Earlier this year, Hallmark bowed a Mahogany signature license from minister and author Bishop T.D. Jakes. The line is called "Loose Your Spirit."
"T.D. Jakes has a universal message that appeals to people from all walks of life," says Shalanda Stanley, product manager for Mahogany. The cards enable people to express their faith and share inspirational messages.
"Greeting cards with religious messages have strong appeal with Mahogany consumers, and by partnering with a respected spiritual leader like T.D. Jakes, Mahogany can help people connect with each other in many ways," Stanley adds.
American Greetings (Kansas City, Mo.) began offering retailers up to four feet of in-line displays filled with new assortments of greeting cards and accessories with new alternative designs, contemporary religious cards, black and white photography looks and designs featuring historical quotes from Black leaders such as Booker T. Washington, Martin Luther King, Jr., Fredrick Douglass and Harriet Ann Jacobs. The quotes from Dr. King are licensed from the King estate, granted by IPM (Atlanta).
Part of the card's cover can be torn off and used as a keepsake or bookmark, says Kristi Marusic, trade marketing coordinator, American Greetings.
Retailers, such as Kmart and Target, are subtly weaving goods aimed at African-Americans into their mix. "It's as simple as adding deeper shades of cosmetics from Cover Girl and bringing in colors and styles to appeal to black consumers," notes Wendy Liebmann, president, WSL Strategic Retail (New York), a retail consultancy. "Retailers are trying to serve their customers better by looking at the sales data and bringing in products that will appeal to those customers."
Subscribe and receive the latest news from the industry.
Join 62,000+ members. Yes, it's completely free.
You May Also Like
Loading..