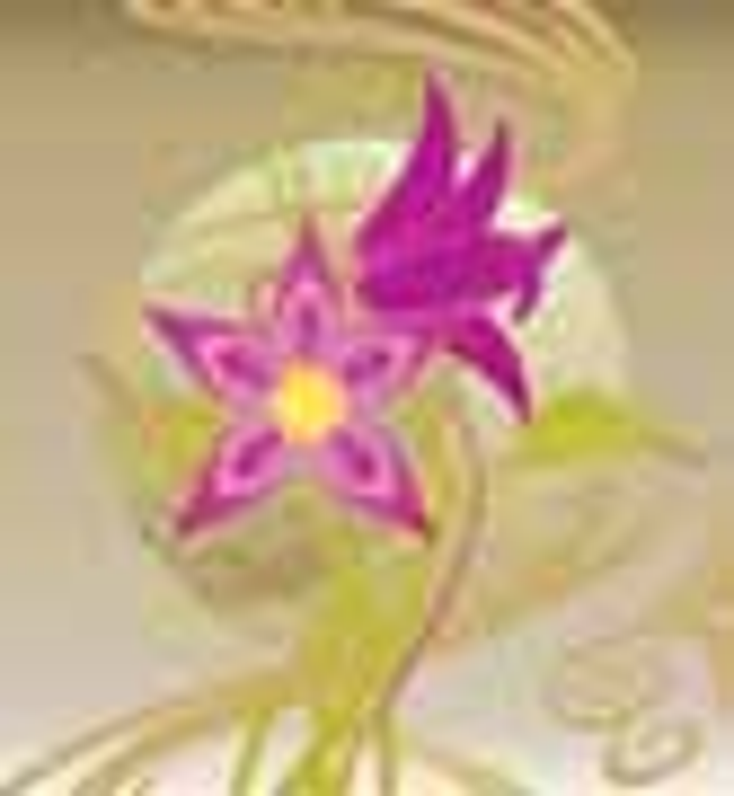 The World Cup finals are watched by a global television audience of billions of passionate fans, something that the licensing industry has tapped into. As the 2006 finals kick-off in June, Graham Pomphrey looks at the birth of World Cup licensing and where we find ourselves today.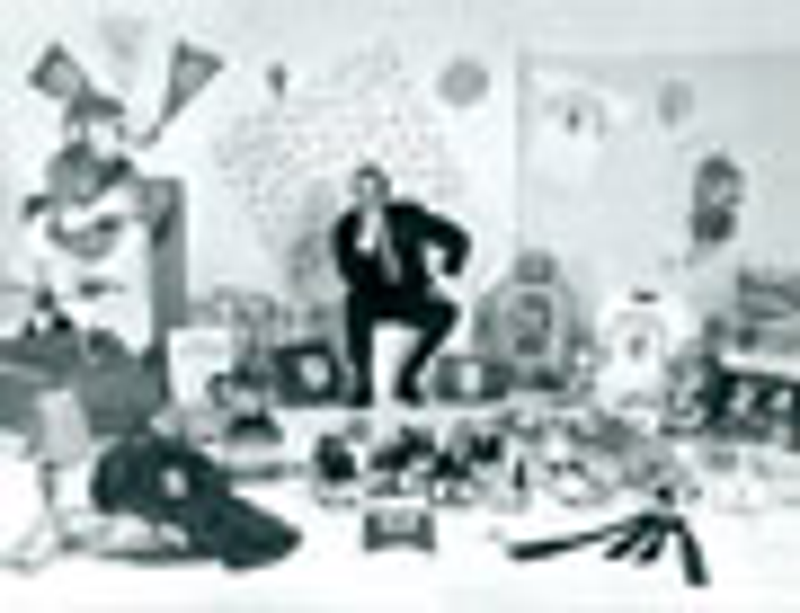 England, considered, the birthplace of modern football, hosted the World Cup in 1966. Talk to any English football fan and they will tell you that England won the cup that year. They will also tell you the score. And probably the starting line up. And possibly the inside leg measurement of the physio. This tells us two things. Firstly, that the average English football fan has had very little to talk about in the intervening years and, more importantly, that football matters. This is a fact that has not passed the licensing industry by.
The 1966 World Cup finals saw what is generally regarded as the first attempt at licensing the tournament. Based around the mascot, World Cup Willie, the licensing programme was expected to raise £4m. The 2006 tournament that kicks off in June is expected to raise $2bn in revenue from merchandise sales alone, more than twice the value of the UK licensing industry.
World Cup Willie was the brainchild of artist Reg Hoye and his colleague Richard Culley, a young
New Zealander working in London for an advertising and marketing company called Walter Tuckwell & Associates. The company had been granted the rights to the 1966 World Cup and the pair were given the brief by Walter Tuckwell himself to create a mascot for the tournament. Walter Tuckwell already had licensing experience, working with properties including Noddy, James Bond and Dr Who. But Willie was one of the first merchandise characters that didn't emanate from children's television.
It didn't take long for the pair to come up with Willie, described by the Daily Mirror in 1965 as 'a lion with a Beatle haircut, a Union Jack jersey and an address somewhere in Yogi Bear's Jellystone Park'. As Richard Culley explains, 'we were given the task of creating a mascot to exploit merchandising beyond the insignia of the Jules Rimet trophy which was initially all we had to work with. It took us five minutes to decide that a lion would be better than a bulldog and another five minutes for Reg to draw it,' he says. 'Willie allowed us to create product with a sense of fun.'
World Cup Willie was born. It was the first time Walter Tuckwell had ventured into the world of sport, a move that proved to be hugely successful. There were over 125 licensees, including ones in France, Germany, Italy, Denmark and Holland and over 10 million items of merchandise were produced. There was no style guide and Reg Hoye would draw Willie to order.
Richard Culley, who keeps a scrapbook of press cuttings about World Cup Willie, later went on to start CPLG which became the official licensing agent for the 2002 World Cup in Japan and Korea. So how did the merchandise in 1966 differ from more recent fare? 'Manufacturing techniques were much cruder back in the 1960s,' explains Richard. 'Stamps and moulds weren't effective and the overall quality suffered. Shipping times were much longer which meant it was hard to judge supply and demand. As the merchandise grew in popularity some lines would sell out, which actually increasing the premium of the brand.'
It wasn't until months after the tournament that the demand for the merchandise really increased, something Richard puts down to early feelings of nostalgia for Willie, thanks in part to the fact England had won the tournament.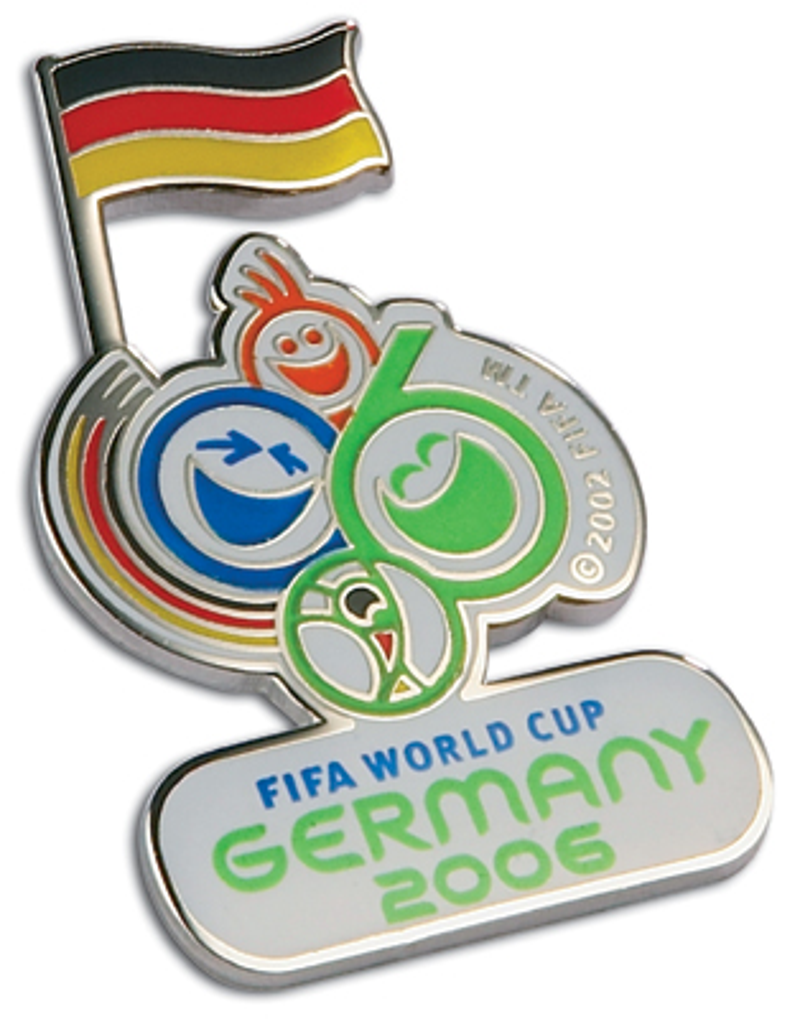 Even now, the trade in memorabilia from 1966 is brisk. A simple search for World Cup Willie items on eBay comes up with 125 hits, including a plush toy and branded photograph album (price at time of going to press, £50), a World Cup Willie money box and badge (£45) and a branded postcard and stamp (£35). One wonders whether similar items from recent tournaments will demand as much money in a few decades.
Fast forward to today and FIFA's licensing programme for the 2006 World Cup is much more sophisticated. A more formulated approach began in 1994 when FIFA attracted 200 US and 100 international licensees for the tournament which was held in the US. Worldwide retail sales reached $550m. By the 1998 World Cup, the licensing programme was the largest ever for a sporting event, attracting $1.2bn in retail sales.
This year's tournament is expected to attract a cumulative television audience of over 30bn and is expected to be worth $2bn in merchandise sales alone. Not surprising then that FIFA guard their marks so carefully. In fact, it has registered the official emblem in 126 countries, covering over 900 different products and services that could potentially be licensed. In total, the registration programme for the marks has cost FIFA more that $1.5m.
A fundamental principle of recent World Cup licensing programmes has been to 'think globally, act locally' and as such FIFA has sought the use of licensing representatives to manage territories. EM.TV were granted merchandising rights by FIFA for the 2006 World Cup for Europe (alongside Dentsu for Japan and Warner Bros. Consumer Products for the rest of the world). The three marks that can be licensed out are the Official Emblem (
see pin badge, above
), the World Cup Trophy and the Official Mascot, GOLEO VI. EM.TV's head of the world cup licensing programme, Michael Caudera: 'The Official Marks of the FIFA World Cup have become tremendously valuable. They are the visible expression of the link between the supporters and the sport itself. Just as the sport of football has developed into a worldwide passion, the World Cup has been transformed into the biggest single sport event in the world.'
Michael goes on to explain how all-encompassing the modern World Cup licensing programme is. 'EM.TV's responsibilities go further than selling license rights to the tournament,' he says. 'When we acquired the rights, we wanted to be in a position to offer potential licensees not only a license but also, at the same time and from a single source, a retail platform for their products.'
A strong retail base was in place as early as 2002 when EM.TV partnered with German retailer KarstadtQuelle to create over 300 official World Cup stores in Germany. There are an additional 75 000 outlets for merchandise. In a move to tempt retailers, EM.TV produced a 208 page catalogue featuring products (more than 600) from every licensee. It was sent to over 150 000 retailers and the response, according to Michael, has been 'amazing'.
Maximising sales in a short time frame is essential when licensing a tourmament and it requires efficient management. EM.TV has made a concerted effort to reduce the number of licensees from previous years. 'Having fewer licensees mean we can commit more time and better management to each one, which ultimately produces better product,' says Michael. 'We also offer support in terms of distribution and product development. We try to offer maximum support and a full service package.'
Perhaps it is this approach to licensing, coupled with FIFA's protection of its marks that has made its licensing programme so successful in recent years.
The catalogue serves as crude means of testing how far we have come since 1966. The caps, mugs and t-shirts remain althought he range of products is much greater and of better quality.
According to Michael, 80 per cent of sales will be in Europe, and 80 per cent of those will take place in Germany, the host country. Althought the first official shop opened in 2004, it is unlikely that sales will continue far beyond the tournament, unless, like in 1966, the host nation wins, something that has only happened three times since.
Despite the majority of merchandise being sold in the host nation, other parties who don't hold the official licenses can take advantage of the waves of national fervour that build around a World Cup. Walk into any supermarket in the coming weeks and you'll see sections dedicated to football products. From mugs to beach towels, even inflatable chairs. Much of it is generic, some of it is official. Chris Protheroe, head of CPLG's sports division that represents the FA's rights says that, unlike tournament merchandise, the FA enjoys year-round merchaandise sales. However, there is a peak in every two years, around the World Cups and the UEFA European Championships. 'During a tournament year, we see sales start to rise from about March as the hype begins to build, particularly in the media. They really build at the end of the domestic football season. How long it continues depends on how far England advance, so we take a keen interest in the team's progress!' says Chris.
CPLG has pre-approved some products in the event of England replicating their 1966 success and winning the tournament. Judging on the team's record since then, it might seem over optimistic but should the unimaginable happen, it is essential if the FA is to fully exploit the resulting waves of patriotism from the earliest opportunity. Naturally, this can only be done with quick-to-shelf product.
And is football licensing becoming more sophisticated? 'Absolutely. The top football players are like movie stars and the tournaments they play in have become entertainment events in their own right, full of emotion and human drama, watched by huge TV audiences,' says Chris. 'Licensed football products used to be a bit like rock concert merchandise but it is now an important part of the marketing mix. The FA and FIFA's careful management is inevitable.'
With so much money being made from the beautiful game, I wonder what those boys who first took to the muddy fields of English public schools in the nineteenth century would make of today's multi-billion pound industry.
Subscribe and receive the latest news from the industry.
Join 62,000+ members. Yes, it's completely free.
You May Also Like
Loading..