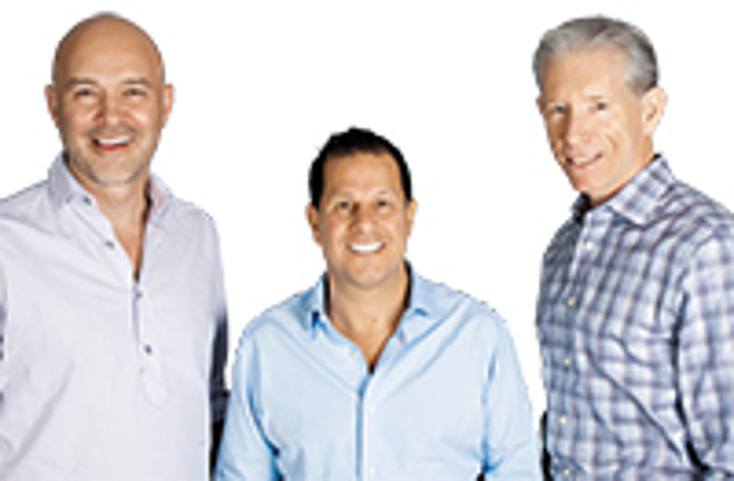 With nine acquisitions over the past two years, ABG is expanding rapidly internationally, and now has 27 brands in its portfolio across celebrity and entertainment, fashion and sports.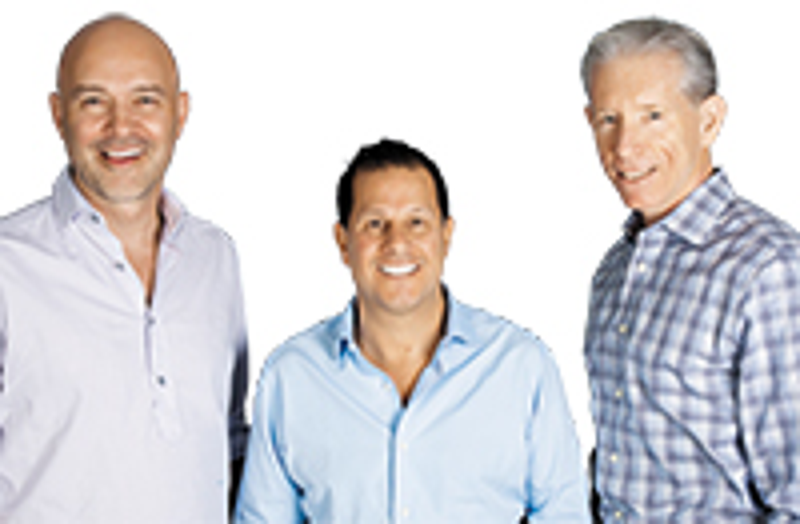 Nick Woodhouse, president and chief marketing officer; Jamie Salter, chairman and chief executive officer; and Kevin Clarke, chief financial officer, Authentic Brands Group.
From the long corridor that features a wall of its brands at Authentic Brands Group's new headquarters in the heart of New York's fashion district to the individual showrooms that showcase each of its brands, it's evident that ABG has come a long way since it was formed just seven years ago with a $250 million funding commitment.
The privately held brand management company, founded by entrepreneur Jamie Salter in conjunction with private equity firm Leonard Green & Partners, has more than doubled its retail sales of licensed products worldwide to $5 billion over the past several years. And ABG could double in size again over the next few years, according to chairman and chief executive officer Salter, who still remains sharply focused on acquisitions and growing the company's existing portfolio around the globe. This commitment to growth means that ABG could hit $10 billion in retail sales of licensed merchandise and jump from No. 13 on the Top 150 Global Licensors report, published annually
by
License Global
, to No. 5, behind only Disney Consumer Products Interactive, Meredith, PVH and Iconix, respectively.
The strategy behind ABG's growth record and success has remained simple and consistent in its relatively short but impressive history, with a clear effort to solidify its organizational structure, personnel and business models, enhance content creation and social media efforts and improve its retail partnerships. The company continues to effectively transition from start-up mode to a well-organized brand management machine that could possibly pursue an IPO in the future, if media reports from December prove true.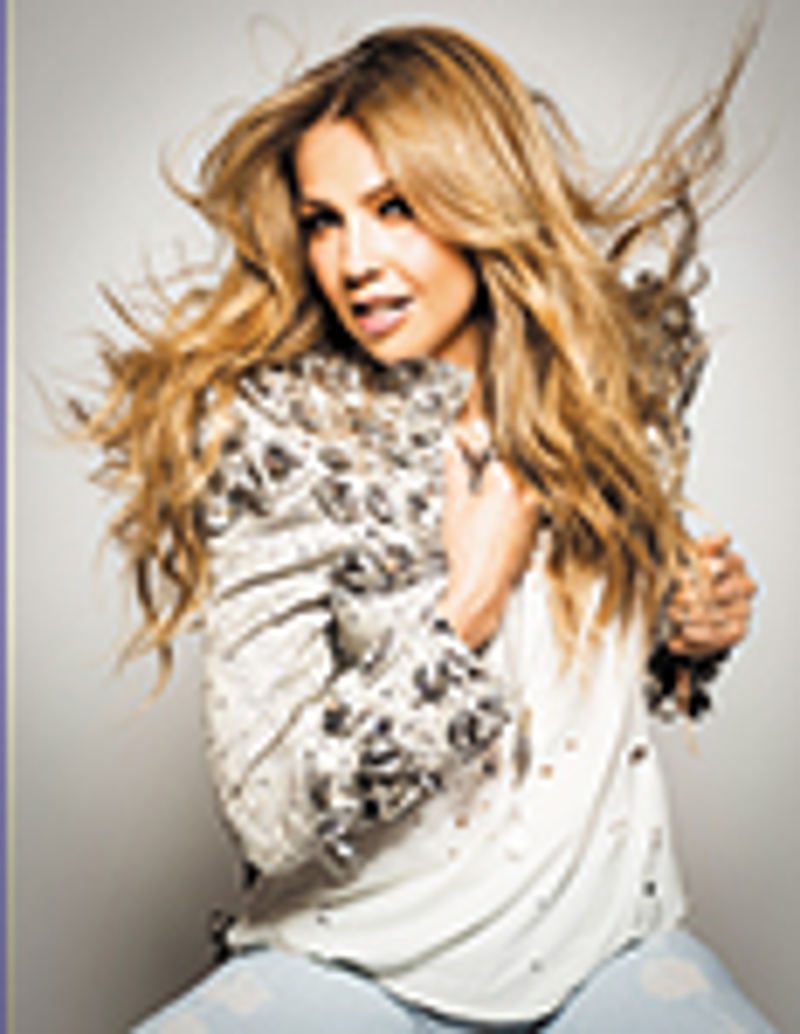 "The board came to us and said: 'We love what you are doing and the way you have disrupted the business, but you are doing too much,'" explains Nick Woodhouse, president and chief marketing officer, ABG, who joined Salter in 2012 and spearheaded the company's expansion. "The board advised us to strengthen the management team."
As a result, ABG established a new level of management below Salter, Woodhouse and Kevin Clarke, chief financial officer, and the company continues to strengthen its levels of executives and middle managers as well. With more than 130 employees, ABG remains in hiring mode, particularly as new brands and initiatives continue to be introduced. The company is placing boots on the ground in key international markets in China, Mexico, Latin America and Europe, and is also adding more experienced managers and field representatives to nurture its retail and licensee partnerships.
"We work more directly with our partners and retailers to drive growth of the business," says Woodhouse. "We have hired people with retail experience and direct-to-consumer business experience, so when we talk to Macy's, for example, we can better understand what all the reports mean and improve the sell-through."
ABG has grown from its first brand, Tapout, to a robust portfolio of 27 brands that give the licensor a major position in celebrity and entertainment such as living legends described as "game changers" including Shaquille O'Neal, Julius "Dr. J" Erving, Thalia and Greg Norman. The company has also solidified a major position at retail following its acquisition of Aéropostale in October 2016, which continues to be available in more than 800 doors worldwide.
Salter takes pride in the fact that ABG does things a little differently than other brand management companies and licensors, but at the same time he strives to take a similar approach to Disney.
"Disney is always enhancing their brands through content, and they continue to reinvest in their brands over time," says Salter. "If you don't do all of the above, you will be left with brands that sail off to sea and don't necessarily come back to the mainland. Growth for us is not just about growing in profitability, but about having a good, long-term business plan and creating brand value."
Each brand in the ABG portfolio is not only at a different stage of development, but also leverages various aspects of its IP in different ways, ranging from more traditional product licensing deals to various types of endorsements and promotions, brand ambassadorships and popular collaborations.
Consider the following examples:
Shaquille O'Neal

–NBA Hall of Famer Shaquille O'Neal, who was the first active celebrity to join ABG in 2015, is also a partner and ABG stakeholder. Key partnerships for O'Neal in 2017 include collaborations with Reebok, Roots of Fight, Mitchell & Ness, New Era, Chalkline and Pintrill, as well as endorsements for The General Insurance, Oreo, American Express and Krispy Kreme, a multi-faceted partnership that includes ownership of the company's franchise location in Atlanta, GA.

Julius "Dr. J" Erving

–ABG isfocused on the development of new product categories and programs, as well as global expansion targeted to reach new generations and ignite the legacy of the world renowned NBA player. In February, ABG initiated the launch of Dr. J's official Instagram account, coinciding with the beginning of NBA All-Star Weekend. In less than one day, he gathered more than 30,000 followers, demonstrating that Dr. J has an untapped fan base. Dr. J launched an apparel collaboration with Roots of Fight and a partnership with BIG3, the professional 3-on-3 basketball league founded by producer, actor and music industry legend, Ice Cube. Erving has signed on as a coach of BIG3, rounding out the league's eight team coaches. He joins Allen Iverson, Charles Oakley, Gary Payton, George Gervin, Clyde Drexler, Rick Barry and Rick Mahorn. The BIG3 debuts at Barclays Center in Brooklyn in June.

Aéropostale

–In 2016, ABG made its biggest acquisition, which consists of a unique structure with a consortium that includes ABG and two of the largest mall owners in the world, Simon Property Group and General Growth Properties. Aéropostale has more than 800 stores around the world.

Judith Leiber

–Dee Ocleppo Hilfiger signed on as co-owner, collaborator, global brand ambassador and creative director of Judith Leiber. ABG will collaborate with Ocleppo Hilfiger on the continued development of the core brand while extending to new categories, distribution channels and territories. The first Judith Leiber x Dee Ocleppo capsule collection is planned to launch at retail and online this holiday season.

Frederick's of Hollywood

–Megan Fox, who signed on as a co-owner, brand stakeholder and global ambassador last year, will be collaborating on the development of product, marketing and retail partnerships. In March, Frederick's of Hollywood debuted its spring global campaign, which was the first to feature Fox as its face. Fox is currently designing her first Frederick's of Hollywood x Megan Fox lingerie capsule, which will launch this holiday season.

Tretorn

–ABG partnered with Grammy Award-winning artist Andre 3000 Benjamin for Tretorn. Through this partnership, Benjamin signs on as a global brand ambassador and creative collaborator. Benjamin will also appear in the brand's fall campaign; serve as premier artist in the Nylite 50 Artist Series, which celebrates the 50th year of the iconic Nylite sneaker; and design a footwear capsule collection that will launch in 2018.

Airwalk

–In celebration of Airwalk's 30th anniversary, ABG tapped Jeff Staple, the well-known sneakerhead, tastemaker and longtime brand collaborator, as strategic creative advisor for the Airwalk Classics initiative. Staple is a highly respected streetwear designer with an unparalleled understanding of the sneaker world that will be essential to guiding the introduction of Airwalk Classics into the U.S. Market, says ABG. Airwalk Classics launched at retailer Colette earlier this year, selling out its "Random" style on the first day.

Elvis Presley

–The Elvis Presley brand licensing partnership program has been strategically streamlined to elevate the brand, increase global presence and create new revenue streams. Key partnerships span product, collaborations, endorsements and content. They include Hamilton–The Ventura, which became known as "the Elvis watch" and has been re-mastered with major technical and material challenges as it celebrates its 60th anniversary in 2017; Elvis is the face and hair of American Crew, and provided the inspiration for its package design, in-salon and marketing campaigns; a global Elvis-inspired Coach collection designed by Stuart Vevers debuted at New York Fashion Week, and included store takeovers in New York City and Omotesando, Japan; Scientific Games, a long-time partner in the gaming space, recently released "Elvis Lives," a new video slot game featuring a journey though Presley's hit songs and concert footage; BradfordExchange signed on for a long-term partnership for collectible items including accessories, home décor and figurines. On the content side, HBO is developing a three-hour, two-part documentary directed by Emmy and Grammy winner Thom Zimney; Baz Lurhmann has signed on to direct an Elvis Presley biopic through Warner Bros.; and Weinstein Company is developing the first-ever scripted Elvis Presley TV biopic based on the 1982 book

Elvis by Dave Marsh

.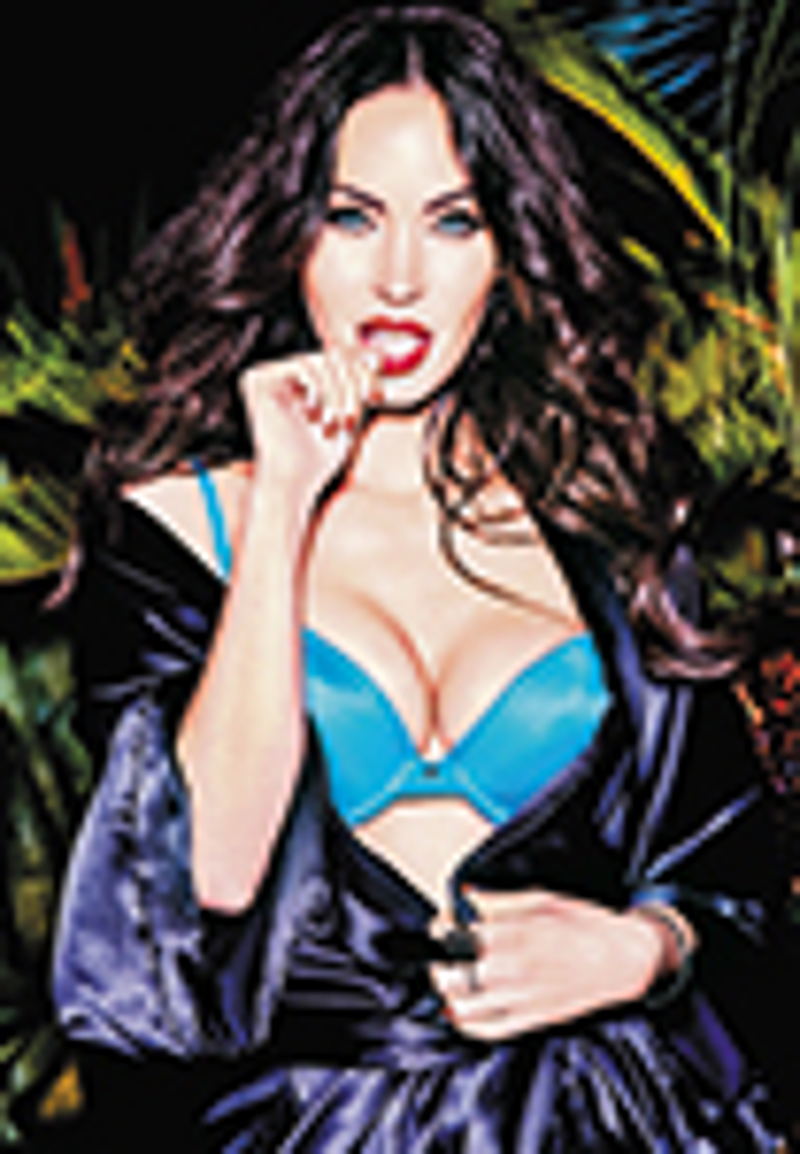 "We are becoming a full content machine with music, movies, television shows–the sky's the limit," says Woodhouse. "We believe content is the biggest driver in brand development."
With more than 220 million followers across all of its brands, ABG is committed to connecting with its consumers and positioning its brands appropriately.
"ABG uses social media to promote its news and initiatives and as a platform to share key content," says Woodhouse. "Everything you do today is content–from the movies that we are developing about Elvis to behind the scenes at a campaign shoot, a visit to ABG headquarters from one of our celebrity partners or brand ambassadors. Each of these moments captured adds to the brand narrative."
For example, ABG manages and operates the social media platforms for the Elvis Presley brand. Since its launch in 2011, the brand has grown to more than 14 million followers worldwide across Facebook, Instagram and Twitter.
When it comes to acquisitions, the brand attributes that Salter looks for include emotion, a No. 1 or 2 position in their respective category and having a lifestyle, legacy and equity that is already part of the brand's DNA.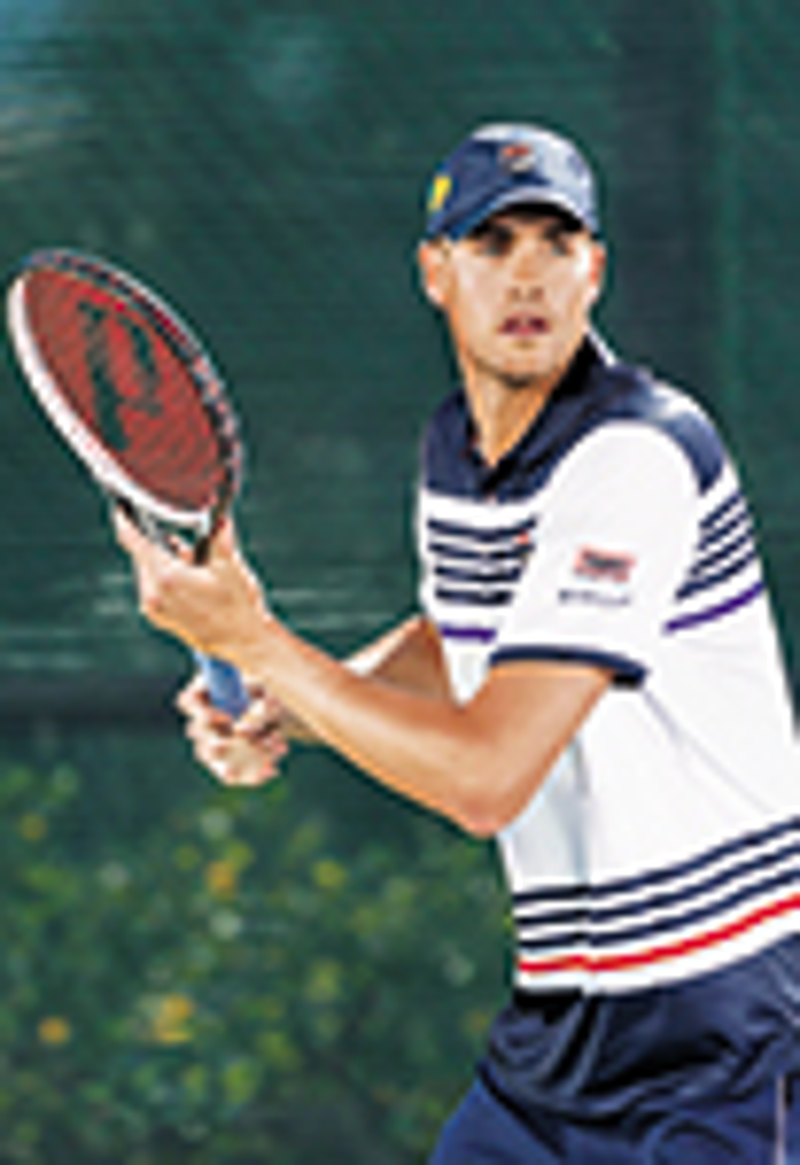 ABG's global licensee network has grown to 604 licensing partners, up from 470 in 2015.
ABG is also fully committed to growing its international business, which now accounts for almost 50 percent of its total retail sales of licensed merchandise.
Salter believes that future deals will be bigger and that there is a lot of growth potential on the celebrity and entertainment side, while in fashion and sports, ABG will continue to be very selective.
While Salter has always been a big thinker and an ambitious executive, he has been able to deliver impressive results since the formation of ABG. With a low-leveraged debt position, a strong cash position, a well diversified portfolio, along with a strong organizational structure and retail presence worldwide, Salter remains bullish about the future, projecting that ABG can double its business in three to five years to $10 billion in retail sales.
Subscribe and receive the latest news from the industry.
Join 62,000+ members. Yes, it's completely free.
You May Also Like
Loading..