Trends With a Twist
Trends With a Twist
Artists reinvigorate past trends in an effort to marry manufacturer demands with artistic sensibilities. As the art and design industry prepares for this year's SURTEX, held May 20 to 22, at New York City's Jac

Artists reinvigorate past trends in an effort to marry manufacturer demands with artistic sensibilities.

As the art and design industry prepares for this year's SURTEX, held May 20 to 22, at New York City's Jacob Javits Convention Center, the challenge to create a design line that is trend-forward and also resonates with buyers—a difficult balancing act, to be sure—is top of mind for many artists looking to parlay their designs into product. But according to Carol Eldridge of Massachusetts-based Carol Eldridge Designs, much of the art industry's focus has shifted to extensions of popular trends that already have experienced market success, rather than actual trendsetting. "In part," she says, "this is due to the conservative nature of the market right now. Manufacturers don't want to take any chances with something too new."
What's Old, Is New
"That said," notes Eldridge, "the beach and coastal trend has taken on new life with the popularity of beach houses, home décor that reflects this lifestyle, coastal living magazines, and the idea of the beach as a place to relax." For her part, Eldridge has debuted new coastal designs on product with a number of licensees, including Department 56, which launched a line of bikini snowmen ornaments in January at the Atlanta Gift Show. Meanwhile, Colorado-based Current Catalog recently launched a brand new scrapbook and stationery grouping that features Eldridge-designed frogs, garden images, and beach icons on a variety of products such as bookmarks and memo pads, address labels, notecards, and stickers. Other deals include: giftware collections (Giftco); rugs (Home Comfort Rugs); and decorative ceramic tiles featuring images of sand pails, bathing suits, lighthouses, beach scenes, flip-flops, and a series of party cats (Tile Craft). Also of note is a new "Girlfriends Happy Hour" group of resort line clothing—think Ts, capris, sun visors, and beach cover-ups-that feature Eldridge's flip-flops, other beach icons, and a "Summer Fun" button collection for Dill Buttons of America.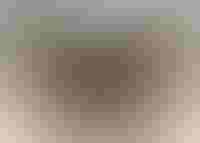 Courtney Davis, Inc., COO and Co-Partner Sam Abell agrees that coastal remains a key sellable subject, but also notes that color will continue to be an important movement within all market channels, along with classic botanical styles that feature a fresh twist, designs that incorporate text, and anything vintage. "The real star continues to be color, with a touch of coastal inspiration to pull it all together," seconds Penny Lane Publishing Licensing Director Beth Schenck, who notes that brown is still the primary color choice with elegant golden tones, breezy blues, and bolder greens mixed in.
Looking beyond color, Eldridge notes that penguins also have increased in popularity as a winter design motif, thanks in part to the success of films such as March of the Penguins and Happy Feet. "I think there is a continuing appreciation for modern styles and natural hues, as well as retro crafts and botanical themes," says Robin Pickens of Robin Pickens Design. "Comforting color palettes and objects that celebrate connection also are increasingly important."
"I expect to see a greater increase in the quantity of whimsical merchandise available," adds Can I Keep It? LLC Vice President of Licensing Hud Andrews, who, along with his wife, artist Angela Goza, licenses five major properties—"Remember Me," "Bad Hare Day," "Happy Folly Days," "Poo Pals," and "Ugly Mugs." "The harder the world gets in terms of war and political problems," says Andrews, "the more the consumer needs a soft place to fall."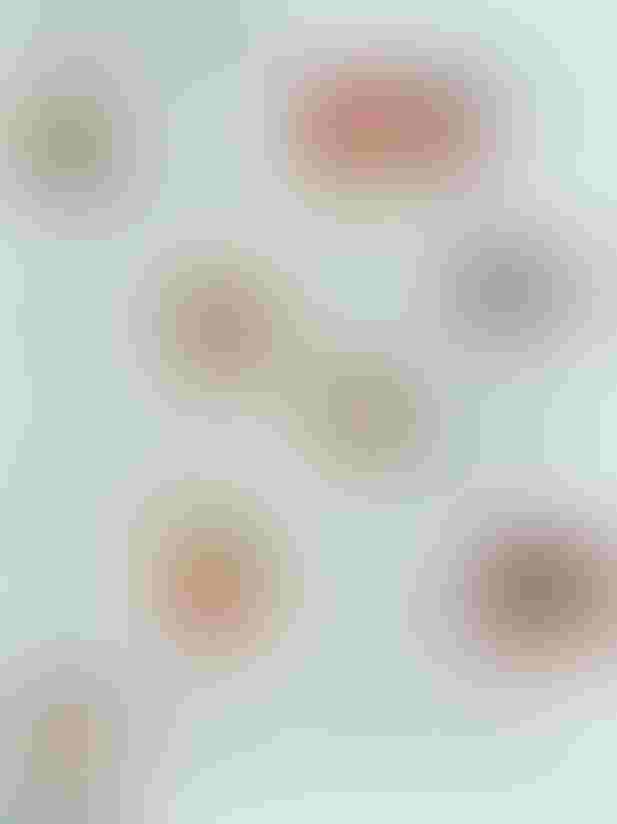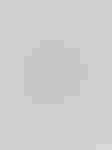 Licensing Landscape
It's not due to a lack of creativity that new trends aren't being shown, says Eldridge. "It's just much more difficult to introduce new designs when the market is so soft. Many designs are being 'pre-sold' to retailers before they are manufactured to avoid manufacturer guesswork and create a sure thing. This creates a difficult situation for the designer who now is asked to work up a presentation for a retailer on behalf of a manufacturer—in the hopes the deal goes through—before getting paid. This also adds new concerns about protecting the designs as many more people get to see them before they ever reach the market."
There is definitely a continuing consolidation of the retail base, along with extremely risk-adverse manufacturers, agrees MHS President Marty Segelbaum. "While the market desires something fresh and innovative, it isn't willing to embrace the challenge without a firm purchase order."
However, designer Tara Reed of Tara Reed Designs sees market consolidation as a positive for the art licensing industry. "As retailers struggle to compete, I think they are beginning to view licensing as a way to differentiate themselves in the market, and, therefore, stand out from the competition. I expect more direct-to-retail licenses to be signed in the coming year."
As for Reed's own licensing program, last year saw tremendous growth, including a three-year exclusive license with The Sew-Rite Group of Companies for kitchen textiles and ironing board covers. The line will debut later this month at the International Home & Housewares Show in Chicago.
"I think the bottom line," says Eldridge, "is that, as designers, we need to be creative in our approach to business, as well as designing. It's important to be flexible and create designs that manufacturers can sell to retailers, but it's also important to ensure designs are new and innovative."
If everyone did the same thing it would prove very boring, adds McKenna Design, LLC's Kathleen Parr McKenna, who currently has approximately 30 licensees for her seasonal, floral, coastal, and food- and wine-themed artwork, including recent addition C.R. Gibson for partyware. "Art and design should be reflective of an individual's talents and creativity. It should not be an industry that pushes artists to copy the same compositions. You can have several 'trends' and still capture a wide range of manufacturer attention. One has to realize, though, that manufacturers are cautious and don't want to be too explosive with new artists and new designs. In many instances, it is a process of patience and perseverance, and a gaining of trust before the deals are pulled to fruition."
There are opportunities for artists and brand properties to buck the blandness, while sticking with certain themes, believes MHS' Segelbaum. "Two of our designs—'Sock Monkey Circle' and 'Smirk'—fall into the humor category, which will remain strong in 2007/'08, as will print and patterns—the cornerstone of our 'Chester' brand, which continues to do well in stationery, scrapbooking, and checks." Introduced at last year's Licensing International Show, "Smirk" has built a strong U.S. licensee base, including MJ Zoom (60-plus card designs), Checks in the Mail (consumer direct checks and stationery for spring), and Sharp Card (animated mobile content). A major U.S. and Canadian giftware company also is expected to launch a "Smirk"-branded collection in December '07, but, confides Segelbaum, "I can't give you the name just yet because we are expecting the signed contract any day now, and I don't want to jinx it."
"Sock Monkey Circle," meanwhile, entered the market with Jerry Leigh's spring shipment of junior Ts to chain apparel retailers, along with mobile animated content from SharpCards and cards/calendars from the Art Group. "Again," says Segelbaum, "we have a major U.S. and Canadian giftware company launching a new collection in December 2007, for which the jinx sentiment also applies. And," he laughs, "although I hate to sound redundant, an undisclosed (at press time) tabletop company is interested in bringing newly signed designer Karim Rashid on board. I can confirm, however, that Karim and Franco currently are working on five bedding collections to be introduced in spring 2008."
Subscribe and receive the latest news from the industry Article
Join 62,000+ members. Yes, it's completely free.
You May Also Like
---