Insight - Arts & Crafts
Insight - Arts & Crafts
]> Arts and crafts: Is the fight back on to beat own brands? As the licensing industry's battle with own brands and discounting rumbles on, re

]>Arts and crafts: Is the fight back on to beat own brands?

As the licensing industry's battle with own brands and discounting rumbles on, recent activity in the arts and craft sector suggests that brands are making real progress. Competing on price is always tough so companies are looking to product innovation and quality to drive sales.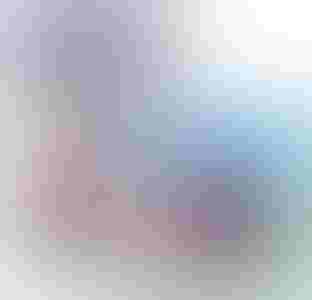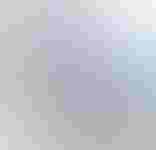 Disney Consumer Products launches a powerful broadside this year with its Disney Artist, a new line of arts and crafts products featuring Disney characters. Art and Craft is the biggest growing category in Disney's stationery business and this new range comes from the European stationery division. For Ivan Matviak, director of Disney Stationery for Europe, it has been a logical move. 'While arts and crafts products have been dominated by own brands recently, this has been at the expense of quality and innovation. In the UK in particular where discounting is prevalent, there are lots of poor quality products on the market,' he says. 'There is room for excellent branded product, at a higher price point and we have the right structure in place to fill the gap.' In order to achieve this, DCP has flipped the licensing model, in line with its strategy for direct sourcing. Product development has been done in-house and across Europe retailers will have the same products. 'We are a pan-European business. Pooling resources across a continent keeps costs down because we are not dealing with as many partners, and because distribution is coming from one area. We already have excellent sourcing partners in place so are assured of good quality products at retail'. And what makes a good quality product? Ivan believes there are too many child-unfriendly items on the market. So expect to see, for example, triangular pens, which are easier for small hands to grip and unlikely to roll off tables. The colours of pens and crayons will match the pantone colours of Disney characters. Touches like these will help to differentiate Disney Artist from own brand products, according to Ivan. Significantly, the other weapon at Disney's disposal is the rich array of characters and stories at DCP's disposal, or the 'Disney magic' as Ivan calls it. 'Children want to draw characters so we are drawing on Disney's animation and art heritage to help them do it themselves,' says Ivan. Is a child more likely to pick up a Finding Nemo colouring book than a generic one? Probably. Is a parent more likely to choose Disney? Disney is hoping so and as long as it can match quality to good pricing then Disney Artist should do well.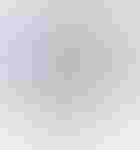 Synonymous with arts and crafts, the Crayola brand has been making waves at retail this year, having lost its way in recent years as the battle with own brand discounting made market conditions difficult. Vivid Imaginations has rejuvenated the brand since acquiring Crayola's UK and Ireland business in December 2005. Under its guardianship, sales of Crayola products have already grown by 49% to May, according to NPD retail audit data. So what explains this progress? Emma Sherski, Vivid's marketing and licensing director explains. 'Innovation can compete with low price points, especially when you can deliver good quality, relevant products. Crayola has invested in strong proprietary rights in new technology, which has helped to drive sales at higher price points than similar own brand products.'
As well as having distribution rights, Vivid is also involved with product development for Crayola and has created new product Dougle Dog, for example, which will form part of the autumn-winter range. Other recent introductions include Crayola Wonder, pens that only work on special paper, preventing inadvertent colouring-in of upholstery and ensuring children stay within the lines when colouring-in.
But innovation alone isn't necessarily enough to be successful. 'Crayola is a trusted brand, particularly with parents who have grown up with it. The right mix of imaginative products and a commitment to heavy promotion from Vivid should see the brand excel,' says Emma. Vivid aims to grow the Crayola business by 25%; a warning shot to own brands and a sign of confidence in the branded arts and crafts market.
In another example Caran d'Ache, the Swiss manufacturer of fine arts products and writing instruments, has entered the licensing market for the first time, after signing a deal with Warner Bros. Consumer Products for the official UEFA EURO 2008 marks. Products include water-soluble colouring pens, mascot colouring books and branded ballpoints. It is a sign of growing confidence in the market that brings these two partners together.
Subscribe and receive the latest news from the industry Article
Join 62,000+ members. Yes, it's completely free.
You May Also Like
---