Toys 'R' Us Reborn
Toys 'R' Us Reborn
]> By Laura Liebeck<br><br>New Times Square flagship store attracts international attention When Toys "R" Us opened its new international fla

]>
By Laura Liebeck<br><br>New Times Square flagship store attracts international attention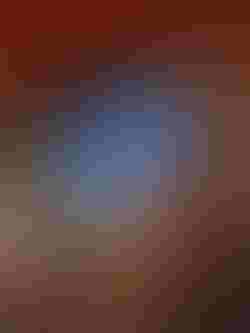 When Toys "R" Us opened its new international flagship store in Manhattan in time for holiday 2001, the retailer and the toy industry got a big shot in the arm.
The Nov. 17 opening was a media and retail event that redirected the toy industry's attention away from world and economic headlines and back to toys and fun.
Located in the heart of New York's Times Square shopping district - where 1.5 million people will pass its doors every day - the new Toys "R" Us store is the embodiment of "retailtainment."
"This is the strategy Toys 'R' Us has taken to the extreme conclusion," declares John Eyler, Toys "R" Us chairman and CEO during an exclusive interview with License!. "We are burnishing the brands of our partners and ourselves, and presenting a retail concept that is a fun and immersive play environment."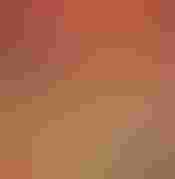 For Toys "R" Us, the opening of the flagship store in one of the busiest corners of the world, provides a corporate focal point for the chain, which has been undergoing its third or fourth makeover in less than 10 years. While some retail analysts may be drumming their fingers about TRU's latest attempt to remake itself, some have raised an eyebrow. Legg Mason upgraded Toys "R" Us' stock to buy from market perform, and Salomon Smith Barney (New York) initiated coverage of Toys "R" Us in November with an "outperform" rating. Salomon expects Toys "R" Us to outperform other retailers when the economy improves in 2002.
"Toys 'R' Us' turnaround story could be one of the more compelling investors have seen in the retail category," notes a statement by Salomon, adding that TRU "has a new vision driven by a new CEO (Eyler). The vision includes a revamped store format that features much improved product presentation and service, growing emphasis on exclusive products, enhanced operating efficiencies from supply chain management and improved vendor relationships."
TRU has remodeled 433 stores so far - in a project the company has dubbed Mission Possible. These MP stores, which cover nearly all the units in the country's top 20 markets, are noteworthy for their increased shopability, product assortments and service. The rest of the chain will be finished by the end of the year, says Eyler, who joined TRU in June 2000 from FAO Schwarz.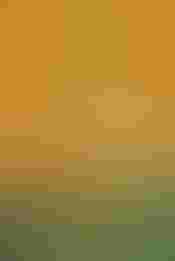 The MP stores renovated in 2000 are maintaining their 7% sales lead compared to the previous format, according to the company's third quarter report. Year-to-date, the 2001 store renovation performance has created a gain of more than 5%.
While 60% of TRU's stores are renovated, 70% of the chain's sales come from those retrofitted units, notes one retail analyst who follows the chain.
The typical new TRU store comprises shops (construction toys, games, its Animal Alley plush department, etc.) with low-rise fixtures, making sight lines clearer, product easier to find, and aisles less congested. The stores are also more brightly lit, with more sales people available. In fact, store associates are now spending 30% of their time helping customers, up from 16% prior to the renovation, an analyst tells License!.
These stats are the result of a carefully formulated plan to recapture the lead in the toy industry. TRU executives met recently with the financial community and identified their five points of attack: content, presentation, service, pricing and marketing.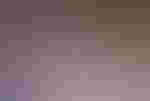 "They're not doing this to make 4Q '01 but to make the year '02, '03 and '04," the analyst declares. "This store [Times Square] is designed to help build awareness for the new strategy."
Despite the renovations, the acclaim and the media attention, it is unlikely that Toys "R" Us will be able to regain its position as the leading retailer of toys in the U.S. With just $12 billion in sales, Toys "R" Us will continue to be dwarfed by Wal-Mart, a $192 billion retailer, which uses toys - and its everyday low price guarantee - as part of its merchandise assortment to draw customers.
However, the new strategy may enable TRU to regain its former luster as a trend-right retailer offering fun stores filled with competitively priced merchandise.
Clearly, the flagship store repositions Toys "R" Us as an industry leader, the real theme of the strategy.
"This store is about reigniting the energy of the toy industry," declares Greg Staley, president, Toys "R" Us. "It's important to recapture the excitement of the toy industry."
It is also expected to fire up TRU's financial performance. The flagship store opened after a disappointing third quarter. The company reported a net loss of $44 million, vs. a net loss of $5 million in the year-ago quarter. The net loss for nine months totaled $91 million compared with a net income of $13 million in the year-ago period. Comp store sales for the toy stores fell by 9% for the recent quarter, while overall sales were flat year-to-year.
Inside the new centerpiece
The 110,000-sq.-ft. Times Square store was designed as a shopping destination. It does borrow from FAO's gameplan, including the high-end store's shop concept, Barbie store, candy department and plush shop - and adds big, interactive attractions.
Elliott Wahle, TRU VP and GM of the Times Square store, describes it as theme park, toy store and amusement park rolled into one. The store has 25 feature areas where individual brands are showcased and often demonstrated.
"We're in a new growth phase," declares Staley. "We want to distinguish the merchandise assortment, not merely present a box on a shelf."
That much is clear in the store's huge attractions, like a 60-ft. tall ferris wheel with 14 cabs, all of which sport a licensed character or theme, including one with TRU's Geoffrey mascot accompanied by E.T. The Extra Terrestrial (Universal Studios). There's a 20-ft. tall, 34-ft. long, five ton animatronic T-Rex (Universal Studios' Jurassic Park); a 42-in. tall animatronic E.T.; a 4,000-sq.-ft., two story Barbie (Mattel) house filled with licensed merchandise; and a 500-sq.-ft. Babyland General Hospital Cabbage Patch Kids and Babies Shop. Toys "R" Us has acquired from 4Kids Entertainment (New York) the licensing rights for high-end Cabbage Patch dolls, priced $60-$80.
"Toys 'R' Us has totally embraced the branding that Xavier Roberts (originator of Cabbage Patch dolls) created," exclaims Carlin West, SVP marketing, 4Kids Entertainment. "Toys 'R' Us in their whole repositioning really understands the brand. "
In fact, the Cabbage Patch department - or patch - features LPNs (licensed patch nurses) on duty at all times. The dolls are out of the boxes and positioned around a treehouse. The Cabbage Patch program bowed in the Times Square store and will roll out to all other TRUs.
"We went after the 'wow' factor," enthuses Tim Rothwell, senior VP merchandising & marketing, Universal Studios Consumer Products, referring to the T-Rex, E.T. and USCP's dominant merchandising presence in the store. The store, says Rothwell, "is a blueprint for the future. We were able to go in there, create an environment and tell our story. It's a partnership. We believe this is a great opportunity to present our merchandise and it's a great extension of the marketing of our brand."
The partnership will continue, he asserts, noting that last year TRU acquired a multi-year license for E.T. The 20th anniversary of the film is in 2002, and lots of promotional activity is planned.
Other key features at Times Square include a 2,000-sq.-ft. Candy Land candy store, created under license from Hasbro. The name was borrowed from the famous children's board game and the department features large sculptures of Candy Land characters, like Princess Lolly.
Also new is Birthday City, a party goods and gift wrap department exclusive to TRU from American Greetings. The 140-linear-foot area offers all of AG's juvenile product, says AG executives Steve Laserson, VP retailer relationship management, and Mark Isler, account executive responsible for TRU. About 30% of the mix is licensed. The department also features some animated attractions, including a 10-ft. birthday cake.
Other store features: a 360-degree interactive diorama from Fisher-Price; a 4,000-sq.-ft. Imaginarium department that includes a section of Scholastic-branded toys (46 skus) exclusive to TRU, that are performing well, offers Leslye Schaefer, Scholastic SVP marketing & consumer products; K'NEX's Screamin' Serpent Roller Coaster, spanning 18-ft. long, 10-ft. high and 8-ft. long; and a 630-sq.-ft. LeapFrog area.
The largest of the store's departments, The "R" Zone, is 5,500 sq. ft. and is dedicated to gaming systems and software, complete with play stations.
While 20% of the store's mix and exhibits are exclusive to Times Square, 95% of the assortment is available chainwide, says Staley. Times Square also carries regular company pricing.
As a flagship, Times Square is available for special events like product launches, industry parties, toy testing and research. Microsoft's Xbox was launched there with founder/chairman Bill Gates on hand to sell the company's first gaming system.
Overall, Time Square carries 10,000 skus, 25% to 30% of which are in licensed merchandise, says Eyler.
Says Wahle: "Our goal is to create a toy store that is the personification of every kids dream."
Subscribe and receive the latest news from the industry Article
Join 62,000+ members. Yes, it's completely free.
You May Also Like
---