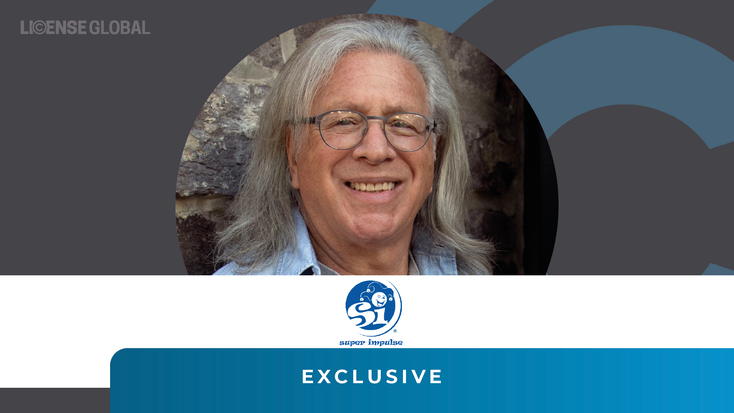 Alan Dorfman
Super Impulse
At A Glance
Inspiration from the fashion world

Mini-version brand collaborations

Dorfman the trendsetter
In 2014,
made its debut at New York
. Where his competitors were going big with their toy reveals, Alan Dorfman, president, Super Impulse, stood out on the show floor by going small.
Super Impulse's lines of licensed toys, novelties and collectibles include miniature retro toys and the latest in pop culture, including collaborations with Connect 4, Monopoly, Rubik's Cube,
, Magic 8 Ball, Lite Brite, Stretch Armstrong, Pac Man and more. The company is behind properties like World's Smallest, Poptaters, Micro Figures, 3 Point Seven Five, Minis-In-Minis and Tiny Arcade.
Dorfman is considered by many in licensing as a respected industry veteran and was named one of License Global's Influentials in 2019. Still, in the earlier days, not everyone shared Dorfman's vision.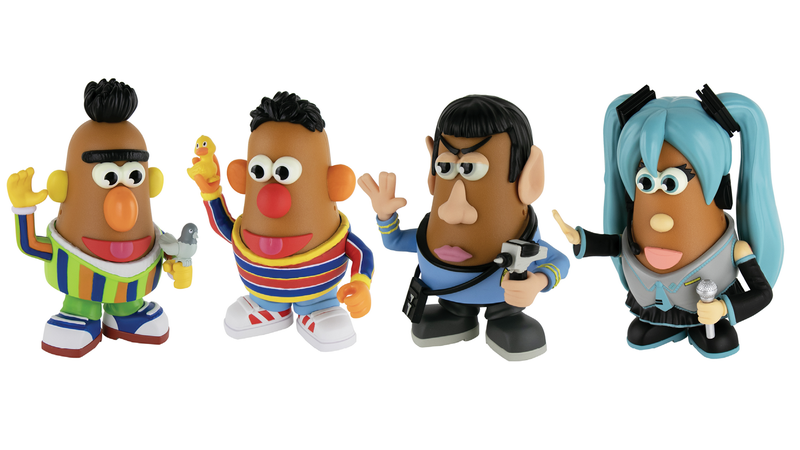 Series 3 of Poptaters collectibles includes characters from "Sesame Street" and "Star Trek"
"I was meeting with 4 Kids Entertainment, representing a license," says Dorfman. "My very first licensing
meeting was in this little backroom show space I had in the Toy Building, and the person from the agency came to see me. She walked in and looked at my product line, and she said, 'Yuck!' and turned around and walked out of the meeting. So, I called my former boss at Larami and my mentor, Al Davis, and told them I probably didn't expect to get this license from the agency. They told me, don't worry, we'll take care of it. The next thing I knew, I got a phone call [from the company]: Give us your proposal, which we did, and they gave me the contract. That was our first license – we sold 5,000,000 units and were nominated for a LIMA award."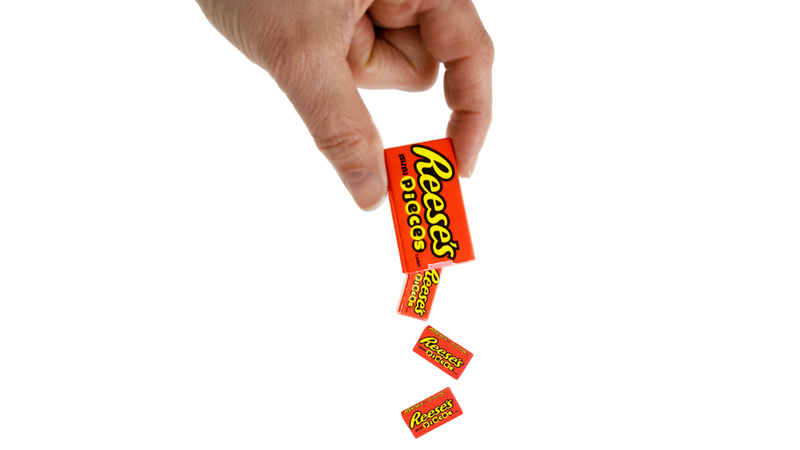 World Smallest's Reese's Mini Pieces toy
Pop Culture
Inspiration can come from anywhere. For Dorfman, one of his ventures came from the fashion world. While models have been known to set trends in pop culture, they're usually on the catwalk, far away from the toy aisle.
"I ventured out on my own [with Basic Fun!] and was doing trend products. One of the trends that took off for us was to produce crazy little plastic water guns shaped like zoo animals. The story is – I don't know if it's true – that models thought they were cute and were wearing them as necklaces. When guys hit on them or bothered them, they would squirt them. It became a thing for a short while. I happened to be visiting colleagues at Larami, and they're working on Super Soaker. They said you should do a little Super Soaker as a necklace. I thought to myself, why would anybody want it as a necklace? It would probably be better as a key chain. The light bulb went off, and I asked the owners if they would consider allowing me to do that as a license."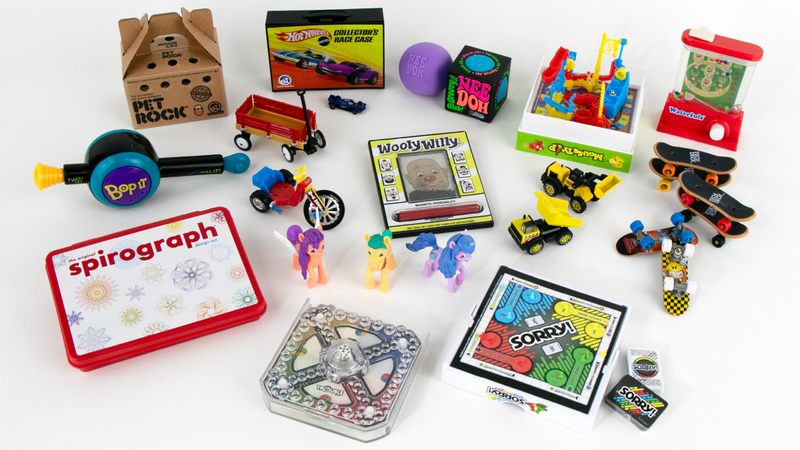 A collection of Super Impulse's World's Smallest toy line
Ahead of the Trends
Many would call Dorfman a trendsetter with good reason. He is always ahead of the trends, a tastemaker among leaders. While Dorfman eschews the trendsetter title, his product releases show his great instinct on what next trend will be a hit on retail shelves – and what trend to skip.
"With the fidget spinner, that was one that we've looked at, and we said, well, we probably shouldn't be doing this as a World's Smallest and miniaturize it," says Dorfman. "It was getting so big and fast that I suspected it would have a very short life cycle. It was the hottest thing everywhere. It turned out to be the right decision.
"There's no crystal ball, particularly in this industry. You put your faith in the information available and roll the dice," he continues. "That is the risk and reward business."
While Dorfman and Super Impulse were releasing miniature items of popular toys and brands with the World's Smallest line, he decided to take a risk and offer the mini collectibles as an assortment through blind boxes. With Hasbro and Mattel signing on to be a part of Dorfman's newest venture, when it came to the success of the blind boxes, all signs pointed to "yes."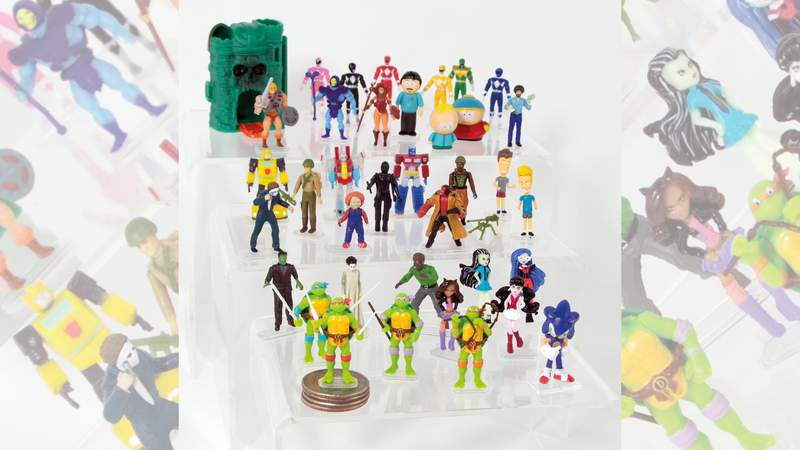 The newest line of action figures from World's Smallest
"We were visiting with one of the mass retailers, who were starting to see success in collectibles," says Dorfman. "Knowing we have every toy license, they asked us to take some of the brands in World's Smallest and make them part of that collectibles trend. We followed the advice, talked to our partners and everybody supported it. We also knew that a lot of the consumers were more in the female demographic, and we wanted to see what we could do for the male demographic; what would they want to collect? We approached Topps, who at the time was focused on licensing Garbage Pail Kids. We asked them if we could bring them to life as a 3D miniature collection."
When asked about his journey in licensing, he is quick to say it was more of a "stumble" than a clear path, which led to sharing sage advice that can be a masterclass in contract negotiations.
"As you review a license agreement, read the contract with the perspective that someday you may be audited, so look be sure there are not gray areas that could have negative consequences down the road," recommends Dorfman. "Get all approvals in writing – don't jump the gun anticipating approvals. Be comfortable with the deal and the company you are working with – licensing is a partnership. Work to maintain and build on that partnership. Good relationships lead to new opportunities."
Read more about:
Subscribe and receive the latest news from the industry.
Join 62,000+ members. Yes, it's completely free.
You May Also Like
Loading..