The Timeless Doctor Who: BBC's Sci-Fi Franchise Celebrates 50 Years
The Timeless Doctor Who: BBC's Sci-Fi Franchise Celebrates 50 Years
With the series' 50th anniversary in full swing, the BBC's iconic sci-fi franchise celebrates five decades as a global phenomenon and brand licensing juggernaut.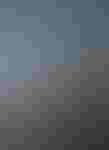 There's something incredibly special, mysterious and captivating about the alien doctor, armed with a screwdriver and a phone booth time machine, as he experiences one adventure after another. (And who, by the way, has no name to speak of and can regenerate himself.)
"Doctor Who," the BBC's sci-fi franchise series that first aired in 1963, is a pop culture icon–enduring, witty and beloved. The television series debuted with the intent of being a family educational show in the U.K., and now resonates with a diverse audience of nearly 80 million across the U.K., U.S. and Australia 50 years later. "Doctor Who" is timeless, and certainly not tired.
The fact is, only a property with such an appealing character and theme could survive the test of time and enable the BBC franchise to reach 800 episodes–not counting various specials and webisodes–to build a huge and immersed fan base (better known as Whovians) and expand into 200 territories. It has also achieved the well-deserved status of being one of the most successful television brands in history, dwarfing "The Simpsons," the second longest running television series at 25 years and with more than 500 episodes.
"Doctor Who has been an incredible brand for BBC Worldwide, and the 50th anniversary is an extraordinary opportunity for all of our licensees and retailers around the world," says Soumya Sriraman, executive vice president, home entertainment and licensing, BBC Worldwide. "The show's exposure has never been bigger, and we are especially excited about our December promotion with Hot Topic. Doctor Who is the No. 1 sci-fi brand in the independent retail world, and that's just where we want to be."
Doctor Who is now celebrating its 50th anniversary worldwide with extensive merchandise collections and retail promotions that will further strengthen its loyal fan base as the property looks to sustain its momentum and begin the journey to last another 50 years.
"The key to being the longest running sci-fi show ever and why it is currently enjoying massive popularity in the U.S. is because of its unique formula," explains Carla Peyton, senior vice president, licensed consumer products, North America, BBC Worldwide. "So far, 12 actors have played the role of the Doctor. And because of this detail–allowing the main character to transform his look and personality–it keeps the series fresh.
"The show appeals to the entire family, featuring a hero that prefers his sonic screwdriver to using a gun, and who saves the day with his intelligence rather than his physical might," she adds. "And that's exactly why we think it can last another 50 years."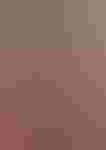 Soumya Sriraman, executive vice president, home entertainment and licensing, BBC Worldwide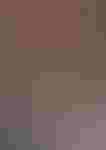 Carla Peyton, senior vice president, licensed consumer products, BBC Worldwide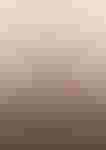 Cindy Levitt, vice president, general merchandise manager, Hot Topic
The Doctor Who 50th anniversary special, known as "The Day of the Doctor," premiered last month worldwide with simultaneous theatrical events and on television around the globe. In the U.S. for example, the anniversary episode was simulcast in 15 theaters in 11 cities.
All of the hoopla of the anniversary weekend will be followed by episode 800, the "Doctor Who Christmas Holiday Special" and a highly anticipated new season in 2014 featuring the Twelfth Doctor, Scottish actor Peter Capaldi, who played Malcolm Tucker in the BBC series "The Thick of It."
The most important aspect of the franchise has been its ability to build new audiences and appeal to different demographics.
"Over the last few years, the show has reached more tween, teen and college-age groups than ever before, and we are very excited about that opportunity of reaching a much younger audience," says Peyton. "The Hot Topic crowd alone shows how varied the 'Doctor Who' audience is."
In fact, Doctor Who is positioned to be one of the hottest brand licensing properties this holiday season and beyond. The cornerstone of BBC Worldwide North America's licensing strategy is a comprehensive consumer products merchandising program featuring 150 SKUs with its longstanding retail partner, Hot Topic.
"After 50 years on the air, 'Doctor Who' continues to generate so much excitement among Whovians. As big 'Doctor Who' fans ourselves, we at Hot Topic are thrilled to work with our partners at the BBC Worldwide to create a holiday campaign that showcases our very broad product assortment, celebrates the 50th anniversary special and the annual Christmas special, and bids an affectionate farewell to our beloved Eleventh Doctor, Matt Smith," says Cindy Levitt, vice president, general merchandise manager, Hot Topic, which operates 625 stores through the U.S. and Canada along with a strong e-commerce business across digital platforms.
"We are essentially taking over Hot Topic in December. Doctor Who will dominate Hot Topic signage, window displays, merchandise tables in front of the store, major wall displays, ornaments and signs hanging from the ceiling, and all employees will be wearing Doctor Who lanyards," says Peyton.
Peyton says that the first planning meetings with retailers and licensees started about two years ago.
"We wanted everybody in the marketplace to see the show in various formats and bring everyone into the Doctor Who world. Licensees love anniversaries and they were very excited, creative and willing to participate," she says.
The Doctor Who 50th anniversary promotion in Hot Topic began in July. The retailer launched six of 11 limited edition t-shirts, each designed to commemorate a different incarnation of the Doctor.
"'Doctor Who' is a truly timeless television series that has inspired legions of fans across generations," says Levitt. "We're a pop culture destination, so we are thrilled to celebrate the 50th anniversary of a pop culture icon by remembering all of the Doctors we have come to love over the years."
The initial six t-shirts featured the first six Doctors portrayed by William Hartnell (First Doctor), Patrick Troughton (Second Doctor), Jon Pertwee (Third Doctor), Tom Baker (Fourth Doctor), Peter Davison (Fifth Doctor) and Colin Baker (Sixth Doctor). For each month thereafter, Hot Topic has introduced a t-shirt featuring the Seventh Doctor (Sylvester McCoy) to the Eleventh and current Doctor, Matt Smith.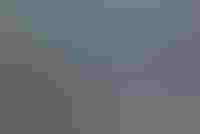 "There is something for every fan, with about 25 percent of the overall merchandise mix targeted to collectors," says Peyton.
Among some of the more popular items from the 200-plus total products across all the major categories including clothing and accessories, publishing, toys and games, home and office are:
the complete series featuring seasons one through seven as a Blu-ray DVD gift box set that includes the Eleventh Doctor sonic screwdriver universal remote control, three exclusive art cards and a comic book;

a TARDIS mini fridge, which holds six 12-oz. cans, complete with special sound effects;

TARDIS-style hooded robes;

and Mr. Potato Head, Yahtzee and Monopoly collectible games.
Several other retail partners are participating in the anniversary including Barnes & Noble, Books-a-Million, Trans World Entertainment, Think Geek and numerous comic book specialty stores. Key licensees include Elope, Ripple Junction, Underground Toys, USAopoly and The Unemployed Philosophers Guild.
For the BBC Worldwide, Doctor Who represents a "significant" percentage of its consumer product revenue, although the company doesn't break out its retail sales of licensed merchandise by territory. In 2012, BBC Worldwide reported $1.7 billion in retail sales of licensed merchandise worldwide, ranking No. 31, according to License! Global's Top 150 Global Licensors report.
With a new Doctor and a new series set to debut next year, Peyton says there are many more opportunities beyond the anniversary to showcase the brand and leverage its widespread popularity around the world.
Peyton says that a special promotion is in the works with Best Buy Future Shop in Canada for Q1 2014 and that pop-up shops are being examined closely, too. Pop-up shops were a big success for the BBC Worldwide in Sydney, Brisbane and Melbourne, Australia, as well.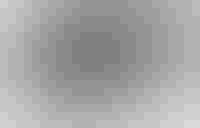 But the Doctor is not the only star in the BBC licensed property portfolio. According to Sriraman and Peyton, BBC's brand licensing efforts go beyond Doctor Who to include Top Gear and a new dinosaur movie that offers considerable opportunities in 2014.
"We are thrilled to continue moving forward with our Natural History brands from BBC Earth, particularly with the December premiere of the 3D feature film Walking With Dinosaurs with our partners Fox, Evergreen and IM Global, as well as the upcoming launch of Earth Journeys with our partner Tauck, a world leader in guided premium quality travel," says Sriraman. "We are also going to be expanding our categories and launching new products for Top Gear, with season 20 getting the highest ratings ever on BBC America."
The global popularity and timeless universe of Doctor Who gives the BBC an iconic brand franchise for the foreseeable future and a reason to begin planning for the next 50 years.
SIDEBAR: Doctor Who Mania-Fast Facts About the Timeless Brand (Click to view larger)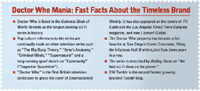 SIDEBAR: The Doctor Dozen (Click to view larger)
Subscribe and receive the latest news from the industry Article
Join 62,000+ members. Yes, it's completely free.
You May Also Like
---