Rainbow: A TV Empire Celebrates 25 Colorful Years
Rainbow: A TV Empire Celebrates 25 Colorful Years
The Rainbow Group is one of Italy's leading animation studios and live television production companies. To mark its 25th anniversary, License Global looks at how the brand behind "44 Cats" and "Winx Club" brought countless licensing and extension programs to the global market.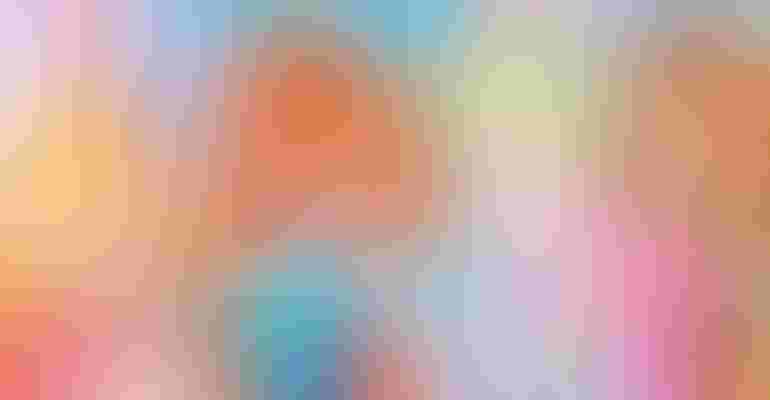 It's a truth widely acknowledged that a year in television is no time at all. Shows take time to produce, audiences take years to grow and licensing, well, that comes long after properties bed-in with crowds.
In Italy, Rainbow has brought numerous titles to the forefront of Italian television, gathered millions of fans under its own brands and has become one of the leading global production companies in just 25 years. Founded by Iginio Straffi, a former illustrator, author and animator, as an animation agency, Rainbow gained huge momentum after gathering enough funding for its own productions, growing alongside the rapidly fluctuating television industry to dynamically place its properties at the forefront.
"The proliferation of free-to-air channels, the launch of countless platforms and the progressive erosion of television viewers in favor of streaming on various platforms through other devices, has radically changed the system," says Straffi, founder and president, Rainbow. "We live in a totally different world, where the old resists and the new is in continuous and rapid evolution. Rainbow sensed that change cannot be experienced passively, that's why we've taken action to equip ourselves for this revolution thanks to our multi-tasking and synergy-driven corporate DNA."  
Straffi is the visionary behind Italian TV mainstay Rainbow, with an approach that continues to drive Rainbow forward in terms of both content and consumer product.
"Rainbow's mission has always been to create high quality entertainment content and develop it into 360° brands," adds Straffi. "We develop each and every one of our properties with the aim of tapping into the wishes, affection and interest of our worldwide fans. When fans fall in love with our stories, they are passionate about our characters and want to know every-thing about them; they want to be part of that fantastic universe, and we know how to create it for them. That's why licensing has been a natural extension of our storytelling ability from the very beginning, helping us establish a deeper bond with our audiences. Licensing is a way to get closer, but above all, the healthiest and best way to finance our art and enables us to continue to invest in the creation of new characters and stories. Licensing is the fuel that allows Rainbow's engine to run all the time."  
Broken into different companies, the Rainbow Group consists of Rainbow and Rainbow CGI, the group's dedicated animation studios; Colorado, the recently acquired live-action entertainment brand; the Moviement Talent Agency; and Bardel, the in-house animation studio aiding third-party brand owners to launch their latest properties. Adding to the brand's rapidly increasing momentum, ViacomCBS also bought a 30 percent stake in the company in 2011 to bring its creative capabilities and brands like "Winx Club" and "Club 57" to a worldwide audience.
"Viacom was excited about Rainbow's creative capacity and was interested in producing brands for the licensing world," says Straffi. "Ours was a fortunate encounter, and their choice to partner with us was an incredible confirmation of our worth in the industry. Collaborating with them, we have had the opportunity to grow further and reach even more audiences worldwide."
But it's not just content production that sets Rainbow apart, as its dedication to licensing and consumer products is woven into the brand's DNA. 
Subscribe and receive the latest news from the industry Article
Join 62,000+ members. Yes, it's completely free.
You May Also Like
---