How Cyber Group Studios Brought 'Gigantosaurus' to An International Audience
How Cyber Group Studios Brought 'Gigantosaurus' to An International Audience
Pierre Sissmann, president and chief executive officer, Cyber Group Studios, details how the studio found global licensing success for its hit animated property.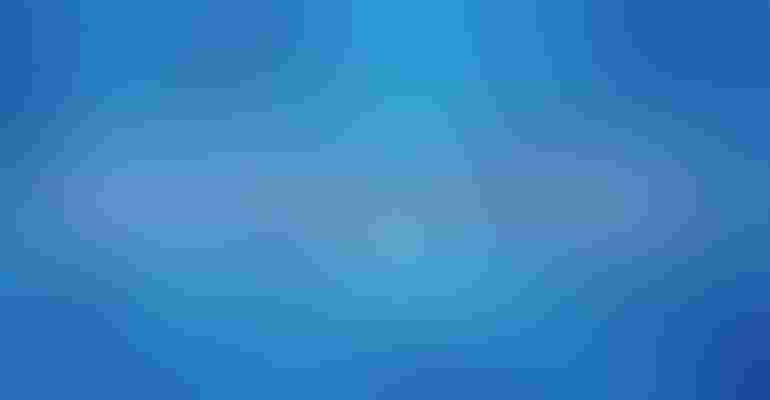 A great animated IP can transcend languages and countries. One great example of this transcendent properties is Cyber Group Studios animated series "Gigantosaurus". The hit series continues to strengthen its presence worldwide in licensing, supported by a substantial plan that includes 30-plus key deals, including Jakks toys, Templar books and other categories of products like apparel, party goods, DYI, bedding, will be on the shelves globally in 2021. 
License Global recently spoke with Pierre Sissmann, president and chief executive officer, Cyber Group Studios, to better understand what makes the company and IP such as "Gigantosaurus," a hit. Sissmann highlighted how Cyber Group Studios has been able to keep up with growing demand for animated content and discussed how kids' fascination with dinosaurs propelled "Gigantosaurus" success. 
Our discussion with Sissmann comes ahead of the Festival of Licensing where Cyber Group Studios will be exhibiting its portfolio of properties. To learn more about the company and visit their virtual booth at the event, be sure to register for the Festival of Licensing today and read our full interview with Sissmann below. 
License Global: How did Cyber Group Studios arrive on the scene and what made it such a huge success?
Sissmann: The company was created in 2005 by a team of ex-top executives from The Walt Disney Company. [The executives] first objectives were to build a successful roster of preschool animation with the latest CG technology, hire great collaborators and control distribution while setting up a licensing department and focusing on development and clients' needs worldwide.
How have you evolved to keep up with the high demands of animation? (i.e. real-time animation)
The company has always tried to stay at the forefront of trends, whether it is new ways of writing or producing music and images. This is why we are currently building one of the largest European real-time animation studios, to further to take on productions in terms of storytelling and image rendering.
Let's talk about "Gigantosaurus," why is this such a success in licensing and where are you hoping to take it in the future?
Kids have always been fascinated by dinosaurs. The issue was to create – with the original author Jonny Duddle – an environment with a bunch of friendly dinosaurs having fun and exciting adventures so that small kids could relate to the characters and not be frightened by them. We also innovated with technology in pushing the integration of 2D and CGI images to create a lush environment where the stories would take place. We [also] made sure that while focusing on the storytelling, we would create toy-relatable items and develop merchandise such as action figures, vehicles, plush, puzzle and games without forgetting a slate of publishing, video games and music-related products.
The series airing its first season with great success on Disney Junior worldwide, it has been commissioned by The Walt Disney Company and France Télévisions for seasons two and three, and by Super RTL in Germany for season two.
Products inspired from the series have already been successfully launched in the U.S., Latin America, Germany, Denmark, Belgium, U.K. and will soon be available in Italy and in many other territories. To be able to bring these products to the market, we have worked with key partners such as our master toy [licensor] Jakks Pacific, Templar for books, Clementoni and Ravensburger for puzzles in EMEA, Dino Bikes for bicycles, Panini for magazines in Germany, Play Press for activities books for kiosks, Witor's for easter eggs, DP/Aykroyds for nightwear and underwear, Roy Lowe & Sons for socks, Erve for kidswear, Character World and Herding for home textile,  and PMS for gift products in the amusement sector. But these licensing deals are only part of the property's big-picture plans. 
In March, the studio also introduced "Gigantosaurus: The Game," in partnership with Outright Games and Bandai Namco Ent. Europe. We are also producing high-quality digital shorts including the two first seasons of shorts: "Know your Dinos" and "Dino News."
Another huge development is the launch of a new real-time spinoff titled "The Giganto Club," a new 40 x 11′ show, which is hosted by new dinosaur characters and features guests, news, geographical segments, etc.
Cyber Group Studios is also planning a live, worldwide musical tour for 2022 and is in the process of completing the first album (with 12 music videos) to be released in the summer via Disney. We are also working on a big-screen musical "Gigantosaurus" project for late 2022 /early 2023. Michael J. Wilson, the creator of the Ice Age franchise, is working on the script with me and our Olivier Lelardoux, long-time senior executive, Cyber Group, will be directing the movie. 
You're exhibiting at Festival of Licensing, what are you looking to achieve and what partners would you love to work with?
We are looking for world class partners who will help us continue to build the brand in the years to come on all continents as we are now producing seasons two and three, and simultaneously preparing a feature film which will drive the property at least to 2025. On top of joining our existing team of current best in class licensees [which] already is close to 60 around the world in all regions.
What makes kids fall in love with "Gigantosaurus?" How will new seasons develop the brand?
As I said before, it is mostly the fact that instead of being scared by dinosaurs, kids can relate to the characters who are small dinos and who live extraordinary adventures while they are discovering their new environment away from home. The songs and the comedy in the show are a big asset to the series and finally "Gigantosuarus" himself is a great guy and that was a tough thing to achieve for such a giant dino. It is a fun series, centered on values with endless backgrounds and new characters all the time. This makes it very entertaining as none of the stories are the same and the kids keep watching them again and again.
Tell us about licensing in France, are there any subtle differences from the region to either Germany, U.K. or the U.S.?
There are subtle differences as you imply but less than between continents as Asia, LatAm, North America and Europe. This is why it is important when you develop a global licensing program to address those differences, sometimes in terms of pattern, color, type of products, formats. Only an experienced team can succeed as it takes a long time to master all these differences and this is why it is important to work with great licensing executives all round the world who know both their own culture and the retail environment as well as the consumers trends.
Subscribe and receive the latest news from the industry Article
Join 62,000+ members. Yes, it's completely free.
You May Also Like
---