Disney+: What You Need to Know About Disney's Streaming Play
Disney+: What You Need to Know About Disney's Streaming Play
License Global looks at everything Disney+ including major new titles, release dates, reveals and market competitors.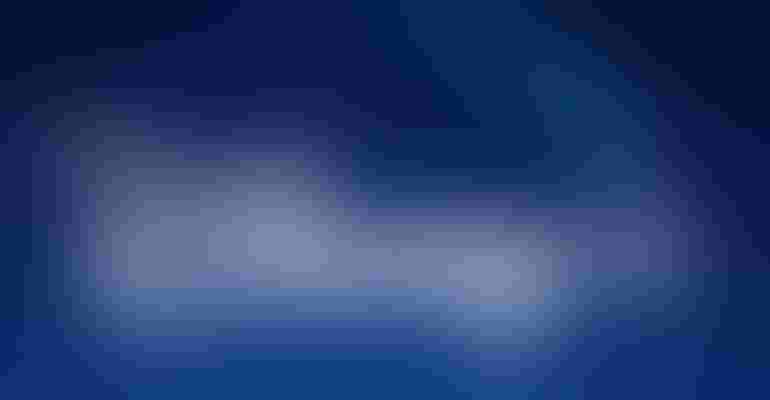 Disney is the latest platform to join the SVOD wars with its new service Disney+. Launched today, License Global looks at everything from the major new titles to release dates, reveals and market competitors.
First Thing's First, Disney+ Originals
The most intriguing launches to come from the Disney+ streaming service are under the "originals" banner, including a wave of new shows from across myriad universes.
Marvel Originals
Existing characters from the MCU are due to return to screens in "Loki" (2021), "Falcon and The Winter Soldier" (2020), "WandaVision" (2021) and "Hawkeye" (2021). New characters are also making their debut in upcoming titles "Moon Knight," "Ms. Marvel" and "She-Hulk," teased at various conventions, such as D23, with no current release date.
What's more, "Marvel's What If..." (2021), an animated title which explores countless alternate realities via The Watcher character, brings the voice talents of the original MCU cast back together to introduce new superheroes such as "Captain Britain."
'Star Wars' Originals
Disney+ is putting an appropriate level of focus on the world's most recognized property with a line of new "Star Wars" shows. "The Mandalorian" (Nov. 15, 2019) is the Disney+ launch showrunner. Written and directed by Jon Favreau ("Iron Man") with Taika Waititi ("Thor Ragnarok") as part of the production credits, "The Mandalorian" is slated to be the year's breakthrough hit.
Joining "The Mandalorian" will be a series of various stories from across the "Star Wars" universe, including a prequel to "Rogue One," a new series of "Clone Wars" and a series surrounding the story of "Obi Wan Kenobi." With no release date but Ewan McGregor already on board, the "Star Wars" Originals are starting with a bang.
Pixar
According to Collider, Pixar will also be getting the Originals treatment, with "Monsters at Work" bringing back John Goodman and Billy Crystal for a new "Monsters" series, "Forky Asks a Question" keeping "Toy Story 4" momentum going and a new label for Pixar "Sparkshorts" making its debut.
Disney Animation
1980s icons are also getting a new streaming debut as Disney Animation Originals are due to bring back "Chip'n'Dale" as well as revitalizing movie property "Short Circuit" in a new animated series.
Disney Live Action
The Originals don't stop at the animated and the mainstream, as Disney+ brings a wave of rebooted and revitalized properties, along with a few new stories, to life with the live-action versions of "Lady & The Tramp," "Love, Simon," "Muppets Now," "High School Musical: The Series" and "Lizzie McGuire."
Documentaries
With National Geographic now a part of the Disney family, the documentary offerings of Disney+ are expansive. Featuring titles such as the "The World According to Jeff Goldblum," "Dolphin Reef" and "Magic of the Animal Kingdom" to build on the existing experiential sites in Disney's portfolio as well as exclusive behind-the-scenes looks at Disney with "Ink & Paint."
The Disney Classics Library, in One Place
It goes without saying that the raft of content on offer will include every historic show, series and movie from the Disney universe, including every Marvel movie up to "Avengers: Endgame," "Star Wars" and Pixar production as well as the Disney classics range. While there are simply too many to mention, the stretch of every Disney production adds to the weighty 7,500 content titles slated for release on the Disney+ platform.
The European Front
In the U.K., it's considered the cultural norm to receive the latest blockbuster releases after America, but the European Disney+ launch of March 31, 2020 is quite a significant wait. According to Wired, the obstacles standing in the way of an earlier launch are down to licensing itself.
The rollout across U.K., Germany, Spain, Italy and France, among other regions is via Sky. With Sky Cinema holding a deal to distribute a number of Fox, Disney and Marvel movies on its on-demand service, the Disney+ service won't be landing in Western Europe until that deal has run its course, something to bear in mind for those looking for an immediate alternative to the Netflix mainstays of the SVOD frontline.
The SVOD War Begins
With shows like "The Simpsons" and "PJ Masks" from eOne or family movies like the "Pirates of the Caribbean" filmography, "LEGO Star Wars" and upcoming titles such as "Frozen 2," Disney+ is planting its flag in the streaming market.
"We've spent the last few years completely transforming The Walt Disney Company to focus the resources and immense creativity across the entire company on delivering an extraordinary direct-to-consumer experience, and we're excited for the launch of Disney+ on Nov. 12," says Bob A. Iger, chairman, chief executive officer, The Walt Disney Company, in recent stakeholder release.
With Apple+ now in operation, offering new titles like Jason Momoa's "See" or Steve Carrell's "The Morning Show," Hulu and Netflix still working to stay on top as well as new players set to enter the market with NBCUniversal's Peacock and HBO Max launching in the coming months, the streaming battlefield is changing how we consume content on a global scale.
European SVOD channels such as BBC iPlayer and ITV have even joined forces to create Britbox, providing a uniquely British offering with more dedicated streaming platforms operating worldwide. But, according to Forbes, major players like Netflix are expected to contribute 23 percent to global SVOD viewers, with Amazon Prime Video (13 percent), Disney+ (8 percent), Apple TV+ (1 percent) making up the lion's share by 2024.
The age-old adage "content is king" has changed. Content has become something far bigger, influencing our decisions and driving global conversations. This ease of access to break through originals, series and movies means the average American is now watching more content than ever before, spending 10.5 hours each day consuming media, 5.5 hours of which is dedicated to video (Nielsen). Put simply, the content arms race is among us and Disney+ has just made a big play for the crown.
Subscribe and receive the latest news from the industry Article
Join 62,000+ members. Yes, it's completely free.
You May Also Like
---