A Retail Recap: Turkey Day Through Cyber Monday
A Retail Recap: Turkey Day Through Cyber Monday
Trends and shifting consumer preferences characterize the start of the holiday shopping season. Photo Credit: Kamil Macniak / Alamy Stock Photo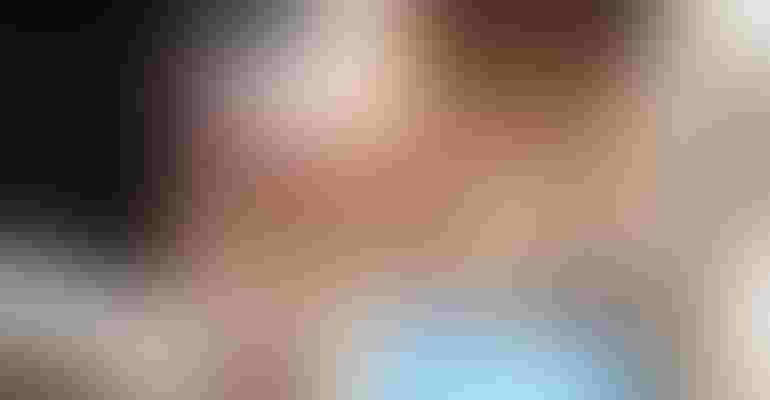 Cyber Monday, the much-touted online shopping day that falls on the Monday after Thanksgiving is officially in our rearview mirror. It's the capper to the five-day holiday shopping period that starts on Thanksgiving Day and is seen by many as the official start of Christmas shopping. Last year, amid a global pandemic, both retailers and consumers went into the holiday season not knowing what to expect. This year, as the pandemic waxes and wanes, it's still hard to foresee what the full season will bring in the retail realm. 
In November, the National Retail Federation (NRF) forecast holiday sales during the months of November and December would grow between 8.5% and 10.5% over 2020 to between $843.4 billion and $859 billion. 
Now that the first big shopping weekend is over, it's clear that consumer behavior and spending can defy accurate predictions. Nearly 180 million Americans shopped from Thanksgiving Day through Cyber Monday, according to the NRF's annual survey. That number exceeded initial expectations by over 21 million. The figure compares with 186.4 million shoppers in 2020 and is in line with the average of the last four years. 
As License Global reported earlier this week, Black Friday spending was below pre-pandemic levels. Cyber Monday sales amounted to $10.7 billion, which is higher than the underwhelming Black Friday tally but still $100 million less compared to last year (Source: CNN). Last year, in the heart of the pandemic, people were much more inclined to avoid in-store shopping, and as a result, the 2020 Cyber Monday total was record-breaking, with online sales raking in $10.8 billion. Despite a 1.4% decrease from last year, this year's Cyber Monday was 2021's biggest online shopping day (Source: CNN). 
License Global reported last month that people will be combining in-store and online shopping this holiday season. Shoppers are eager to hit the bricks and mortar destinations, as evidenced by the number of consumers increasing their in-store shopping this year. Retailers saw an increase in foot traffic, with approximately 104.9 million shoppers visiting stores, up from 92.3 million in 2020. The overall number of online shoppers decreased to a total of 127.8 million from 145.4 million last year (Source: NRF). The numbers may reflect a desire to personally handle and compare products along with concerns about delayed shipping fears as the supply chain issue has also affected consumers' shopping habits this season. One definite change has been with the increase in early Christmas shopping.  
"Retailers have adapted and enticed customers with a number of incentives throughout November," says Matthew Shay, president and chief executive officer, NRF.  "The Thanksgiving holiday weekend remains a significant time for friends and families to check specific holiday items off their lists. Over the last few years consumers have shifted their holiday shopping plans to start earlier in the season." 
This trend toward early shopping skews the Cyber Week numbers because although consumer spending is up, the shopping has spread across a longer timeframe. According to Shay, consumers are starting earlier than ever; that trend began in the last decade and it's accelerated because of pandemic- and supply chain-related concerns. Retailers have also done a good job of encouraging consumers to shop early as they extended deals and other offers into October and early November; 49% of shoppers said they took advantage of early holiday sales or promotions before Thanksgiving this year. Most weekend shoppers (82%) felt the deals were the same or better than last Thanksgiving (Source: NRF). 
According to Adobe Insights, Cyber Week (from Thanksgiving Day through Cyber Monday) has driven a total of $33.9B in online spend, down 1.4% YoY, as Black Friday dipped 1.3% YoY at $8.9B vs. $9B (2020) and Thanksgiving Day stayed flat at $5.1B. In total, Adobe tallied consumers have spent nearly $110 billion online between Nov. 1 and Nov. 29 – an 11.9% increase over last year. The firm forecasts the total holiday shopping season, which stretches between Nov. 1 and Dec. 31, will increase 10% this year and hit $207 billion (CNN). 
According to the NRF's Thanksgiving results, Black Friday remained the most popular day for in-store shopping, with 66.5 million shoppers, followed by 51 million on Small Business Saturday. The importance of supporting local businesses remained top of mind for many consumers, with 71% indicating they were shopping specifically for Small Business Saturday. As in recent years, Black Friday surpassed Cyber Monday in terms of total online shoppers, with 88 million emerging from their post-feast tryptophan-induce comas to go online the Friday after Thanksgiving compared with 77 million on Monday. 
"Over the last few years, Black Friday has emerged as a powerhouse day for both in-store and online shopping," says Phil Rist, executive vice president, strategy, Prosper Research and Analytics. "Even though many consumers are starting their holiday shopping before Thanksgiving, a considerable portion of their purchases are still made over the course of the five-day weekend" (source: NRF). 
There's still plenty of time for holiday shopping, even if you're not among the consumers who've already started. With a longer holiday shopping season, consumers have welcomed the flexibility it offers. The vast majority (84%) of holiday shoppers reported they have already started shopping and have completed more than half (52%) of their holiday purchases on average.   
Subscribe and receive the latest news from the industry Article
Join 62,000+ members. Yes, it's completely free.
You May Also Like
---