Retail in Focus: An Update on U.K. Retail amid COVID 19
Retail in Focus: An Update on U.K. Retail amid COVID 19
License Global takes a look at the footfall, ecommerce and consumer behavior effects of the Coronavirus outbreak.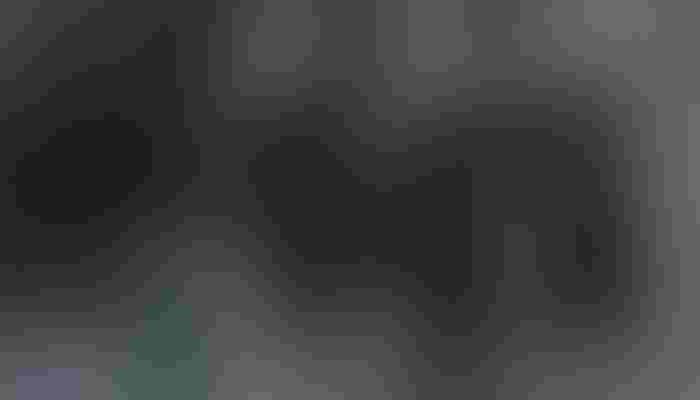 High Demand, Low Supply and Stores in Lockdown
At the time of writing, high street footfall is down 31 percent in the U.K. amid calls for people to stay at home (Drapers) and the retail landscape of the U.K. – and the wider European community – is facing new waves of pressure.
One of the signature challenges now facing supermarkets is demand greatly outweighing supply. For high street brands, the significant disruption of global supply chains is causing concern. According to Retail Economics, 24 percent of retailers across all categories are struggling to keep up with demand and 45 percent of brick-and-mortar retailers are reporting a decline in sales in store (Retail Economics, The Guardian).
But, stores such as Nike, Apple, Primark and many more are leading by example and closing their doors en masse to stop the spread of infection in the U.K. These positive, preventative steps forward – seen across the world – are driven by the retail community and designed to ensure the concern, uncertainty and revenue disruption remains a short-term problem.
Furthermore, after cases of Coronavirus began to fall in China, Apple re-opened all 42 stores in the original outbreak region after Greater China quelled the rise in new cases (Express). Primark also re-opened its factories in China. This dim, but undeniably present, light at the end of the tunnel means preventative measures taken by retailers are maximizing disruption in the short term in order to bring sales back to the store in the long term.
The U.K. government is also looking to assist high street brands after pledging to provide £400 billion to balance the revenue issues at hand, a budget mandate that also promises to freeze business rates and assist with employee sick pay.
Consumer Behavior Shifts as Ecommerce Becomes a Solution
Around 90 percent of Gen Z consumers and 75 percent of Baby Boomers surveyed have actively, and rapidly, changed their day-to-day lifestyle in order to adapt to the new normal (GlobalWebIndex). Shortly before U.K. residents were encouraged to stay at home, around 45 percent of consumers stated they would look to buy online to avoid Coronavirus panic (Retail Economics, The Guardian).
Nielsen now predicts that following a lengthy quarantine, consumers will continue about their daily routine, but with e-commerce now permanently embedded in our buying behavior and our view on retail changed entirely. However, with over half of consumers in both the U.K. and US believing this disruption will spark a new global recession (GlobalWebIndex) and sharp stock drops taking place in the US and the U.K., the effects could be more widespread than just buyer behavior.
With so much uncertainty, what can retailers learn from the purchasing decisions defining consumer mentality during the first phases of Coronavirus?
Naturally, healthcare sites are seeing a 27 percent rise in site traffic as people look to protect themselves above all else, but other retail categories are feeling the effects of this rapid shift in consumer mindset too. Sports equipment faced a 28 percent decrease of traffic in the U.K., online grocery shopping rose 20 percent in a week and the 35 percent rise in 'adult luxury items' hints at a whole new baby boom on the horizon. Footwear sites saw a 11.1 percent drop as outdoor activities, sports and fitness categories are dropped from consumer schedules. Tech retailers, on the other hand, are facing a rise in demand – 12.7 percent in the first week of COVID-19 outbreaks – as more and more people opt to work from home (Contentsquare).
This viral outbreak is providing both a significant boon to ecommerce while simultaneously placing it under extreme pressure. In the origin regions of Coronavirus, consumers who opted to stay at home and avoid crowded places rise in China (85 percent) and Hong Kong (83 percent) while the rising numbers of the US (27 percent) and U.K. (14 percent) will leave buyers looking to online retailers to maintain social distancing. Older citizens of affected areas are also changing their view on digital shopping as 85 percent of consumers over 60 years of age – considered high risk in regards to the virus – agreed to avoiding shopping centers and malls, with ages 45-60 following closely behind at 79.3 percent and Gen Z rising to 67.8 percent (Emarketer). However, Amazon has now limited its deliveries to medical and "high demand" items until April 5 in order to ease delivery pressures and protect its users (Independent), forcing willing buyers to look elsewhere for products at retail thanks to supply chain difficulties.
Media consumption and streaming brands, however, are benefitting from the millions of families and employees choosing to stay at home, with news sites seeing a 22 percent rise in time spent on-site and Netflix shares being one of the few rising names in the portfolio amid the stock market slowdown (Vox). Nielsen also noted that media could face a 60 percent rise in viewership, making ad buys and brand awareness campaigns a new way to engage with consumers in the midst of an unprecedented global event keeping us all indoors.
The world is, seemingly, in waiting. The U.K. government is preparing to financially bolster national business and is monitoring the situation with a view on preventing further spread; encouraging us all to remain indoors. The world is tackling 200,000 confirmed Coronavirus cases, and as the U.K. follows in the footsteps of Europe – which is now deemed an epicenter for the virus– and China re-opens doors to factories and stores, the wave of Coronavirus is nonetheless being met by a combined global effort.
Once the wave breaks, the quarantines lift and the confidence rises once again, the consumer mentality will no doubt be changed. Ecommerce will make a remarkable leap forward, consumers will seek to voraciously spend, major movie productions will continue and 2020 will forever hold historical significance as the year that super-charged the evolution of retail.
Subscribe and receive the latest news from the industry Article
Join 62,000+ members. Yes, it's completely free.
You May Also Like
---