The New Wave Trends Emerging from U.K. Retail
The New Wave Trends Emerging from U.K. Retail
What new trends can retailers, buyers and consumer product brands expect from the U.K.'s new-found phase of freedom?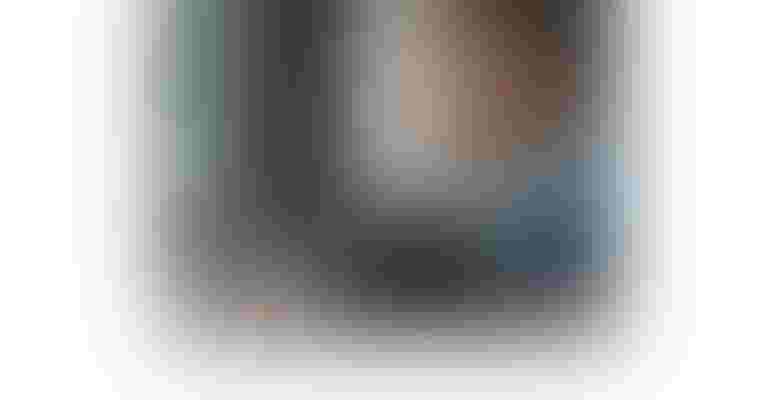 With U.K. footfall increasing 38.8 percent in just one week of stores re-opening, and rising 7.7 percent in week two, retailers breathed a small sigh of relief this month. Primark reported £133 million in sales during its first week back, Boots, Carex and O2 joined forces with the U.K. government to promote the safe conditions of retail for the #EnjoySummerSafely campaign and the rare, but undeniably present summer sun began to diminish consumer concerns according to Econsultancy. 
With overall footfall still down 50 percent year-on-year (Office of National Statistics), there's a long way to go for brick-and-mortar to reach normalcy, but ecommerce is still booming. Econsultancy adds that 34.3 percent of all U.K. retail sales took place online in May – 35 percent of which was via Amazon – and grocery deliveries still accounted for 11.4 percent of all non-store sales. 
With this brief snapshot of market activity, what can consumer behavior in a rapidly easing lockdown environment tell us about new retail trends and what's next for high street and ecommerce activity? 
The Buyers Aren't Back... Yet 
While concern, caution and reticence to return to highstreets is dropping, it is still a far cry from 2019's norm according to GlobalWebIndex, but what did we expect? Over 21 percent of consumers are still waiting for the outbreak to decrease further before heading out, and 41 percent are choosing to wait for sales and decreasing prices in the face of a global recession. In global terms, the U.K. is one of the least cautious regions in this respect, but our new-found digital-first nature is still a deciding factor in our purchase journeys.  
Careful planning and increases in local searches are characteristic of our gradual return to the high street. Terms like 'open near me' ranked highest this month, according to Think with Google, as we prepare ourselves to return, and PwC reports we're more likely to stick with that local attitude; meaning more business for local or small businesses and retailers.   
The Great Escape
One new consumer product trend in the U.K. is huge growth in demand for outdoor activities and the Great British 'staycation' (Think with Google). With more families opting to explore the U.K. instead of going abroad, License Global spoke with Cara Davies of Scout Store to find out more about how this translates to consumer product trend, retail knock-on effects and new opportunities in licensing. 
"There are more outdoor license opportunities as staycations have become more popular over the years, coupled with the recent lockdown. It's more relevant than ever," says Cara Davies, head, buying, Scout Store. "Online is also key. A substantial number of previous non-users will now be converted. This makes having the best customer journey even more important than ever. Our plan is to be more responsive to digital improvements. We are an online only store – companies that do have physical locations may be under more pressure than us. Some businesses will be forced to go online completely and close their shops." 
What was once a need to upgrade our homes and temporary domestic offices has transformed into a want for outdoor activities such as hiking, camping and sports. Sports Direct, Argos, Amazon, Nike and Very are leading the charge for demand in terms of ecommerce net sales in the Sports & Outdoor segment (Statista) and the multi-billion pound industry is rapidly gaining consumer attention, with active outdoor pursuits set to rise from 14 million to 18.8 million users by 2024. 
Brand Sentiment is at an All Time High 
While we we've been locked up with our families in the face of a global crisis, consumer sentiment has become an important factor in our buying habits. PwC notes that the brands who have helped the vulnerable, looked after us through brand messaging, opened up new ways for those shielding to shop and increased direct consumer engagement will be front-of-mind for those leaving the house. 
This will also lead to an expectation for consumers who look to brands to act with purpose, create genuine messaging and partner with one another to create products that enhance our lives and put the buyer at the forefront. True to both buyer and brand, companies like Boohoo Group were dropped by Next, Asos and Zalando due to unsafe working and exploitation allegations; something the brand has publicly and transparently launched an investigation in to (BBC). 
While the U.K. waits to see tangible results on what consumers left the house to buy on June 15, and which shopping behaviors will remain, times are still tight but brands are working hard to transform sentiment into an inspiring reason to leave the house and build on the positive activity of July. 
Subscribe and receive the latest news from the industry Article
Join 62,000+ members. Yes, it's completely free.
You May Also Like
---